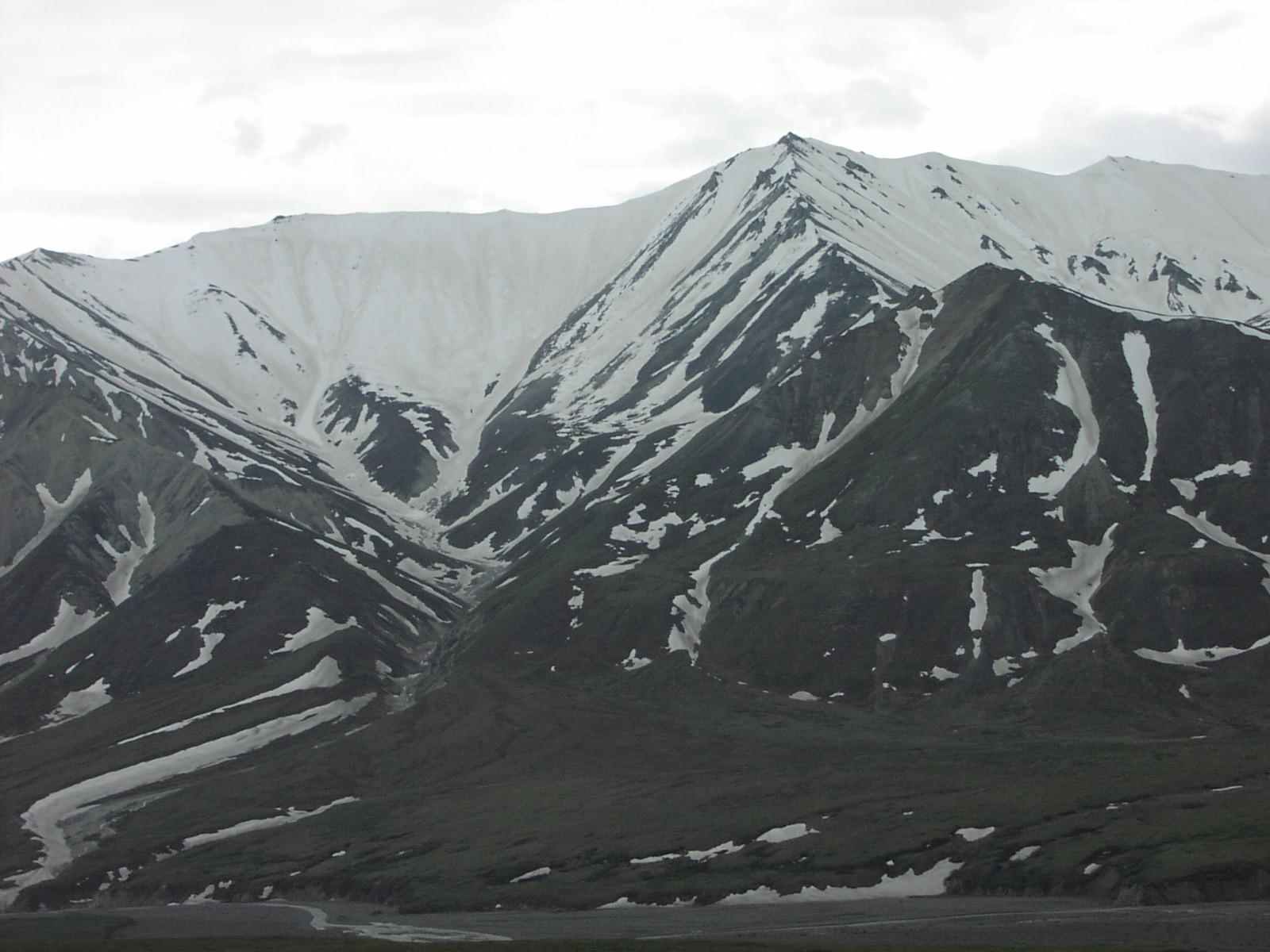 Glacier from the Eilson Visitors Center
---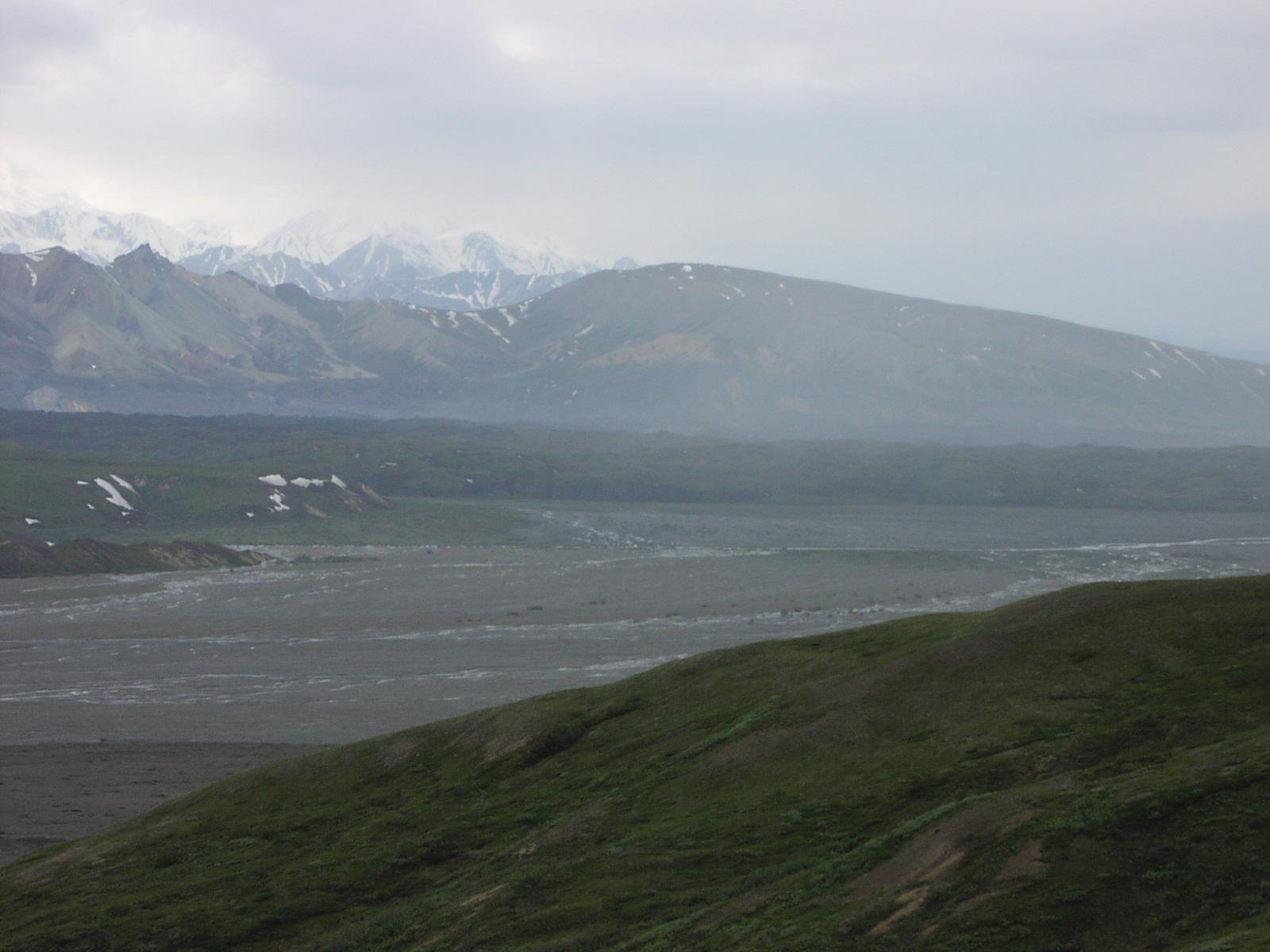 Mountains
---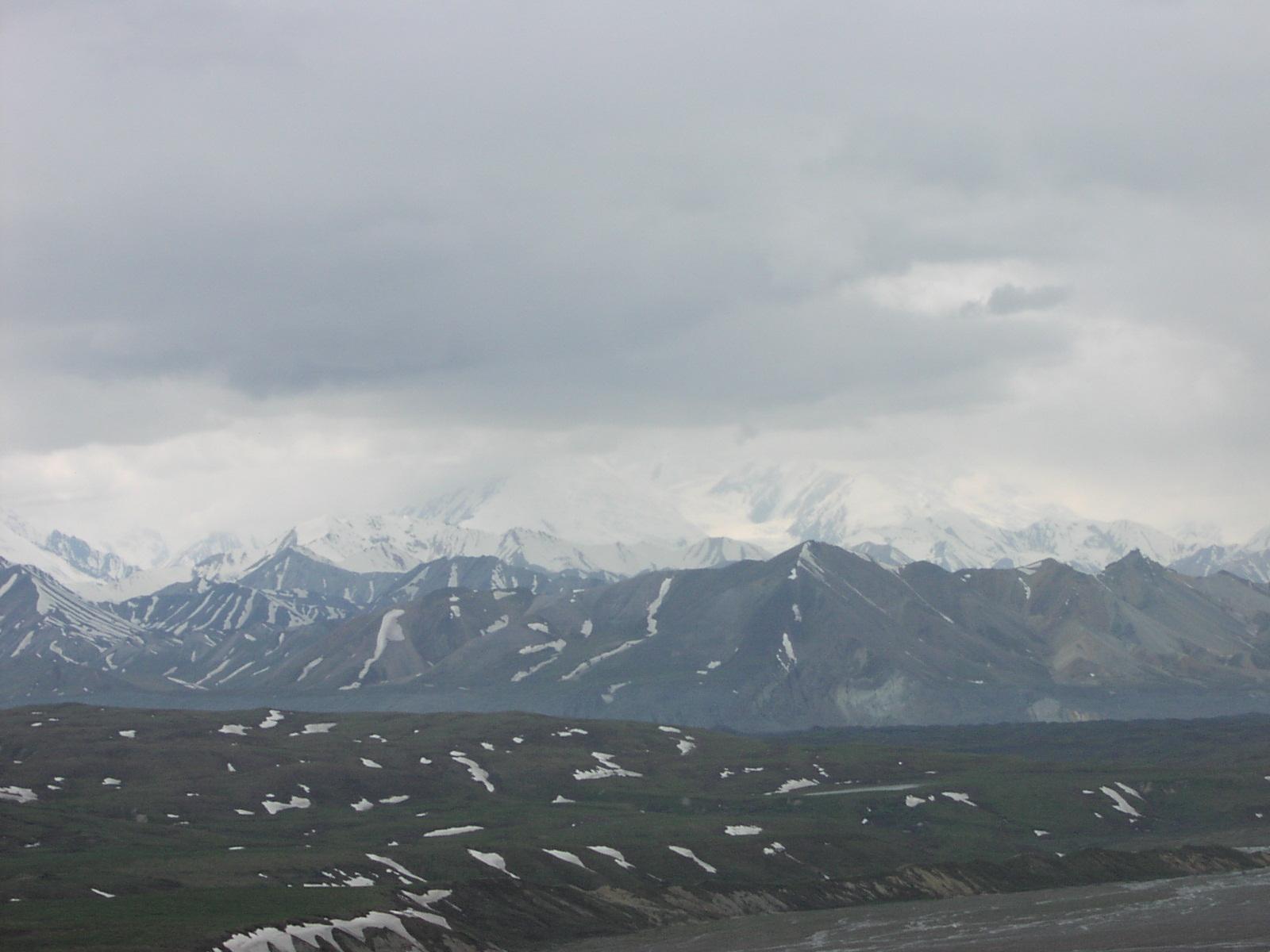 McKinley through the clouds
---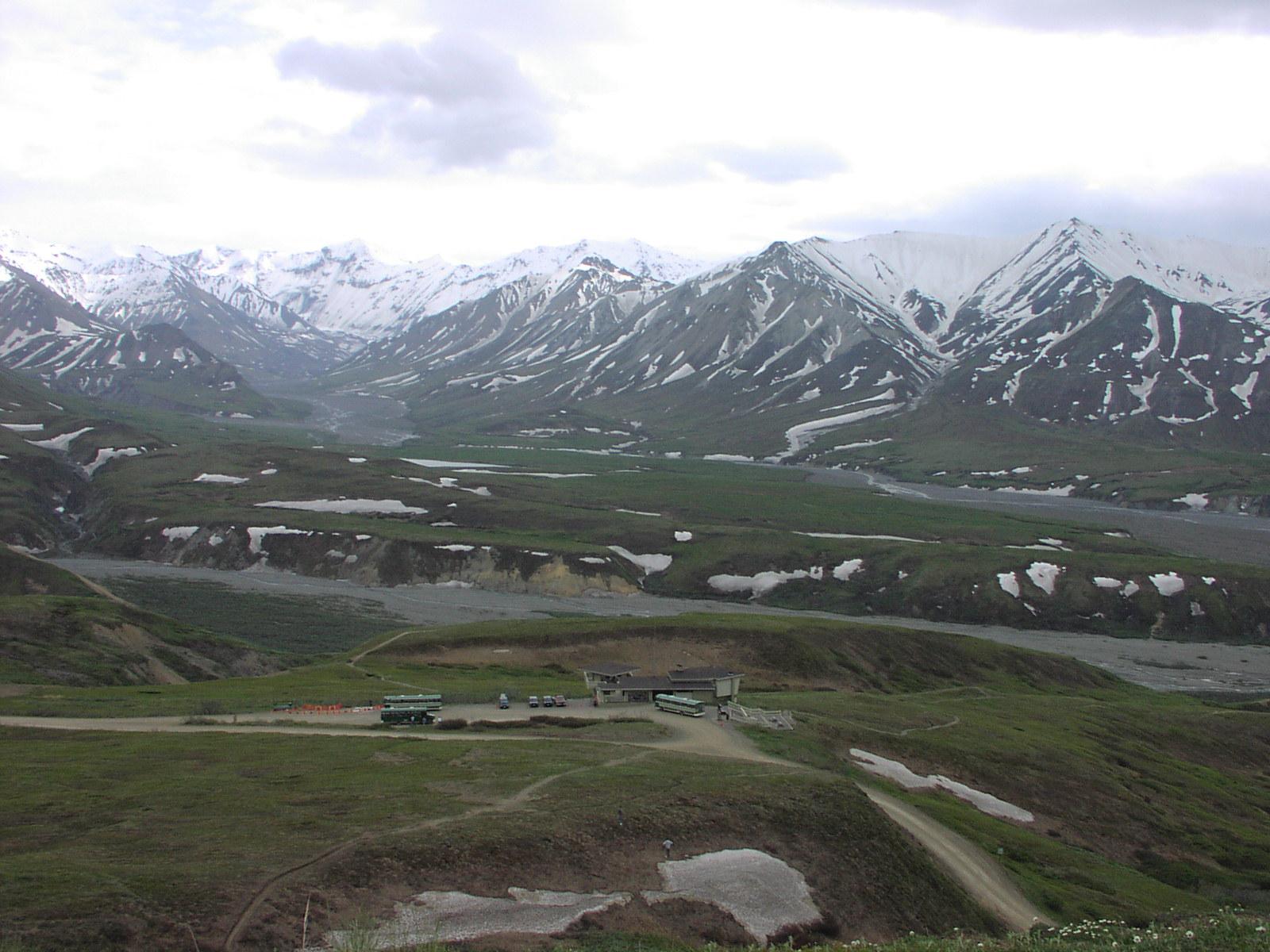 First picture stop on our hike
---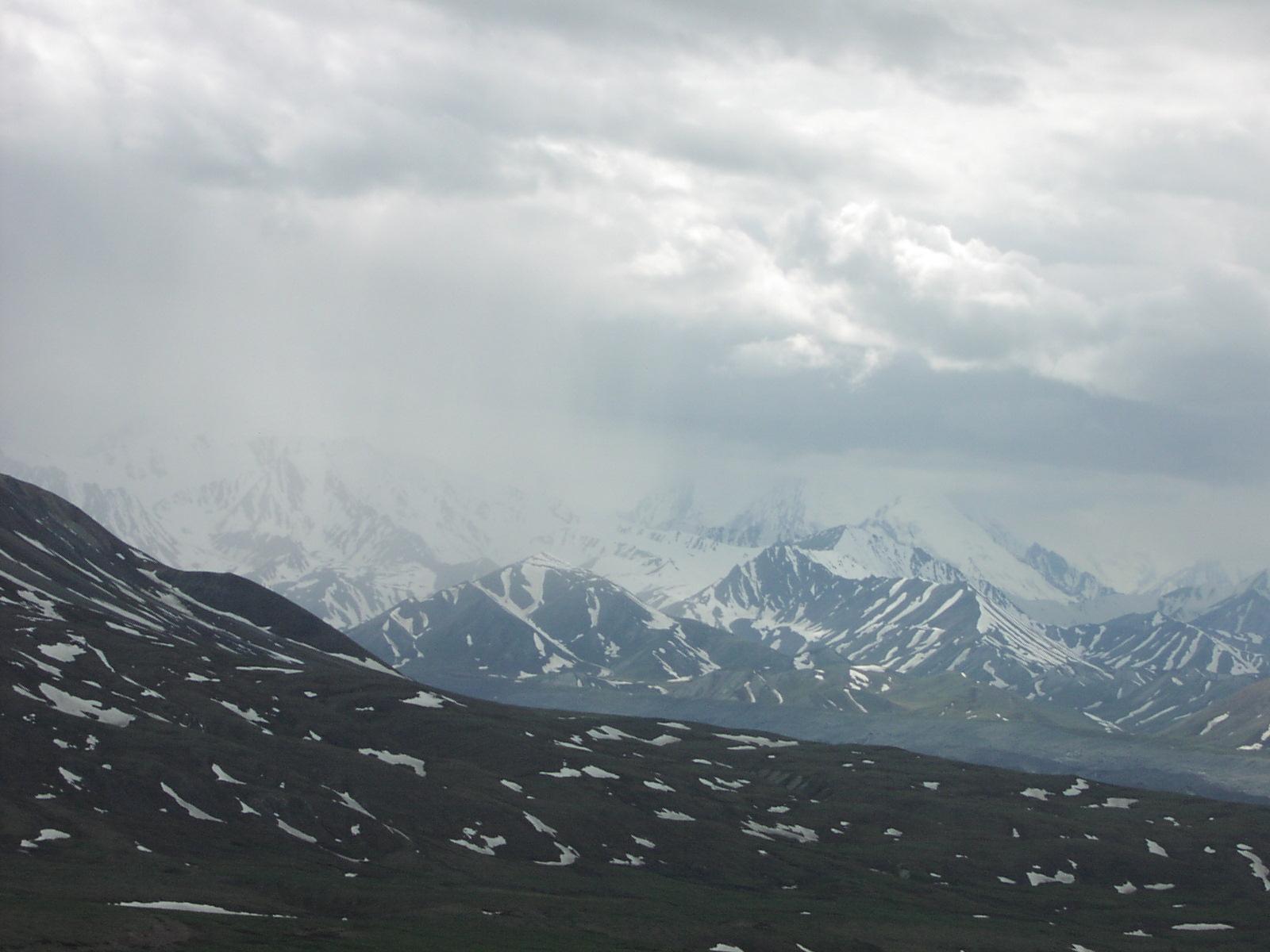 Still cloudy over McKinley
---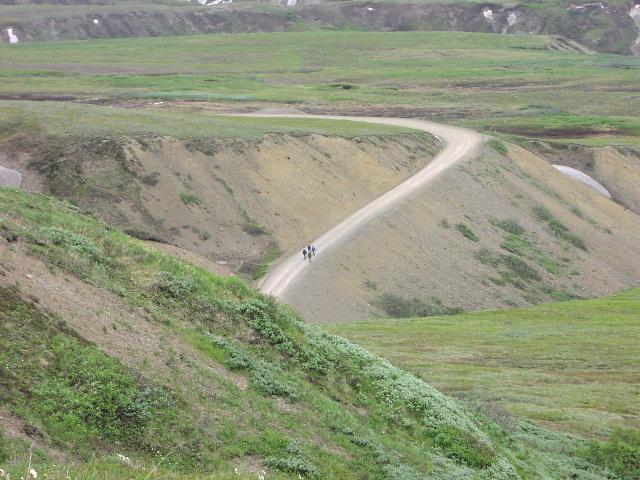 The road below
---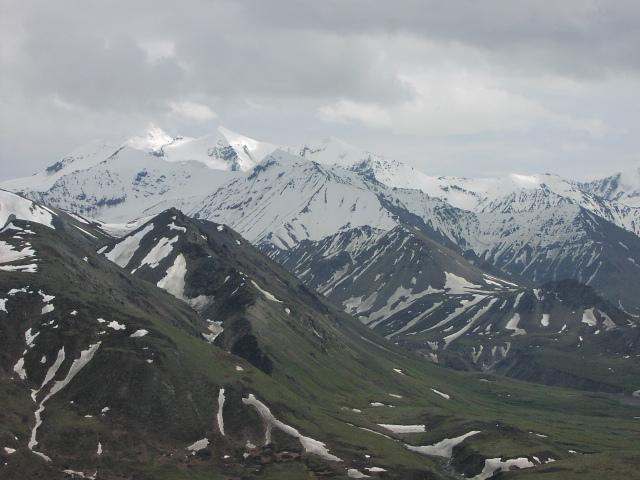 Mountains
---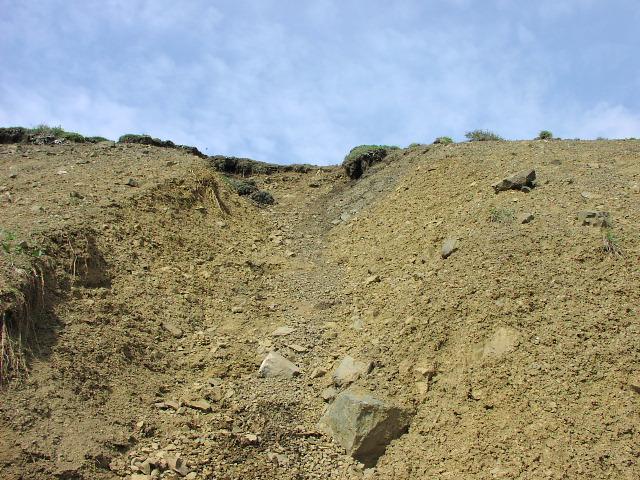 Too steep and too much loose dirt for us to climb. You can't tell but its probably a 40-50% grade with loose dirt and gravel and little to grab onto.
---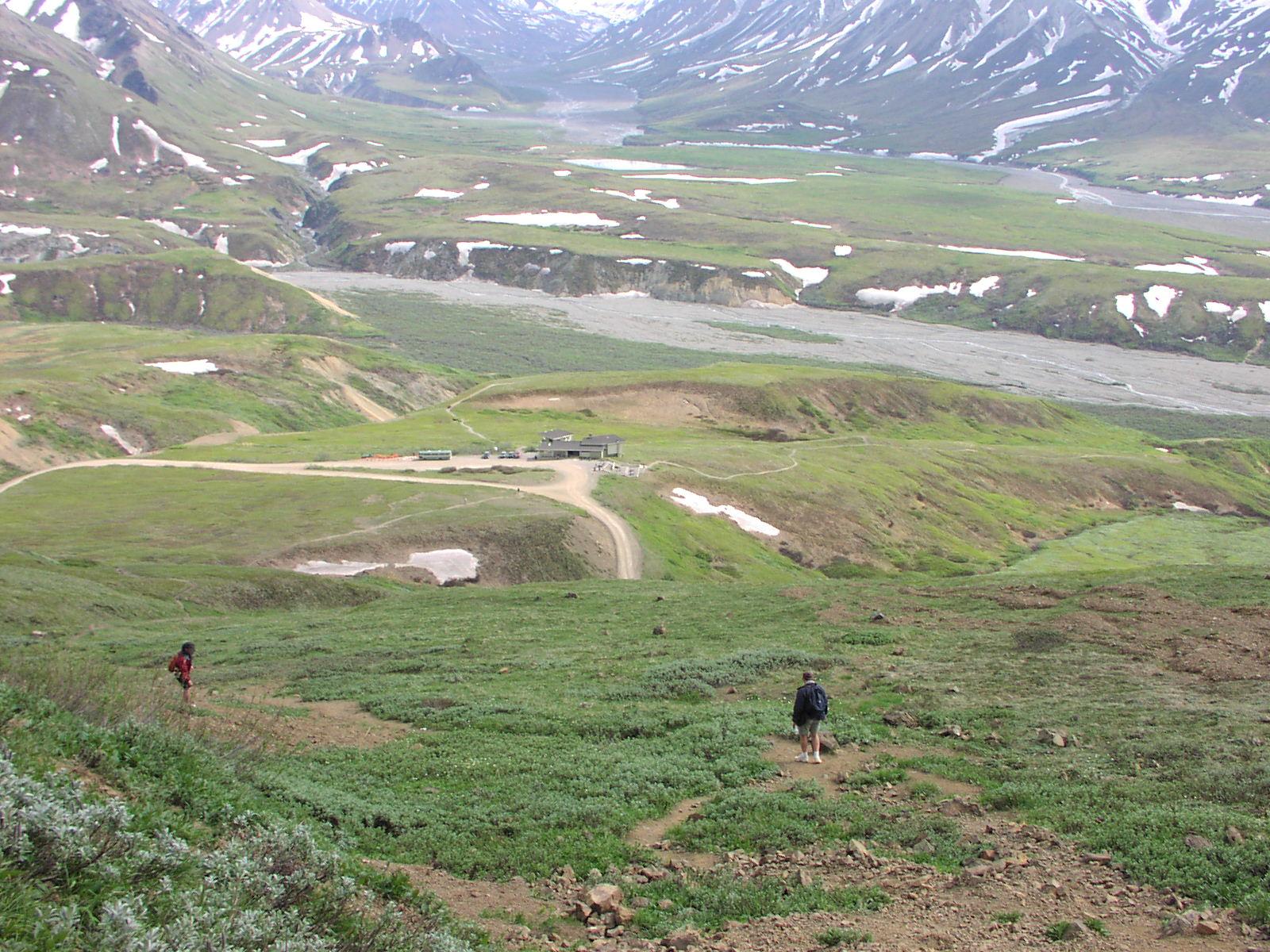 Jim and Andrew below
---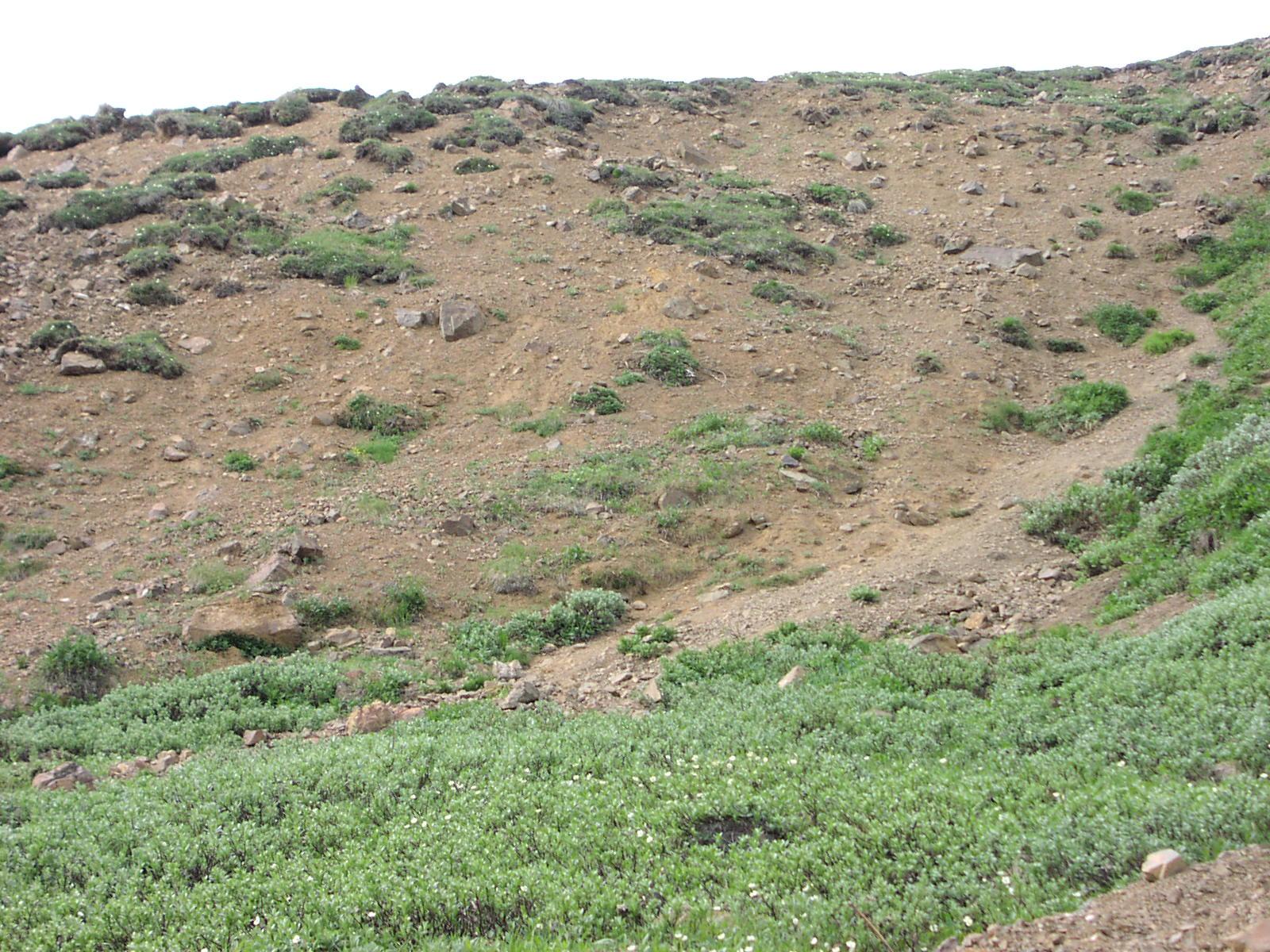 This one was too much loose gravel and dirt too.
---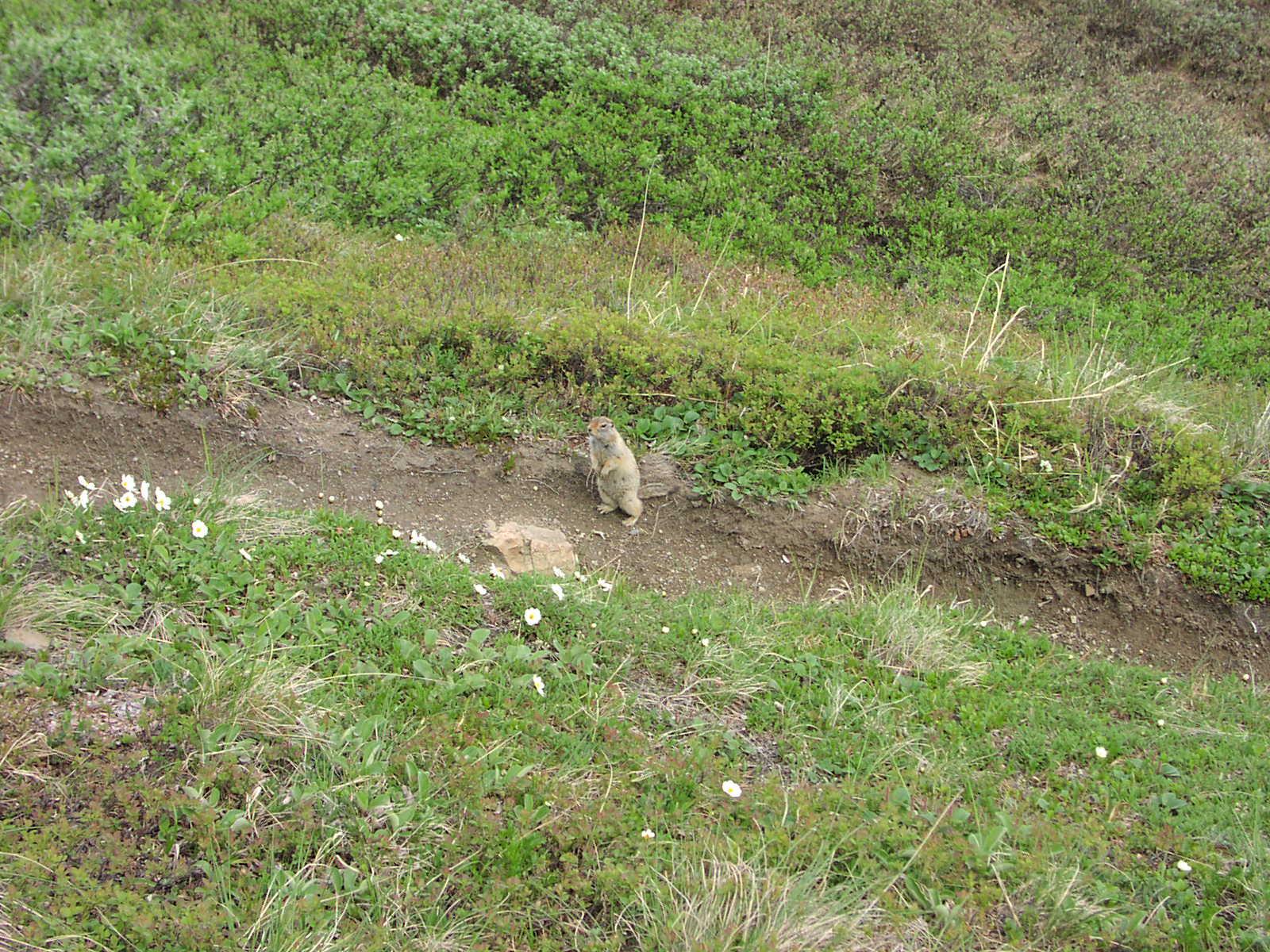 Squirrel
---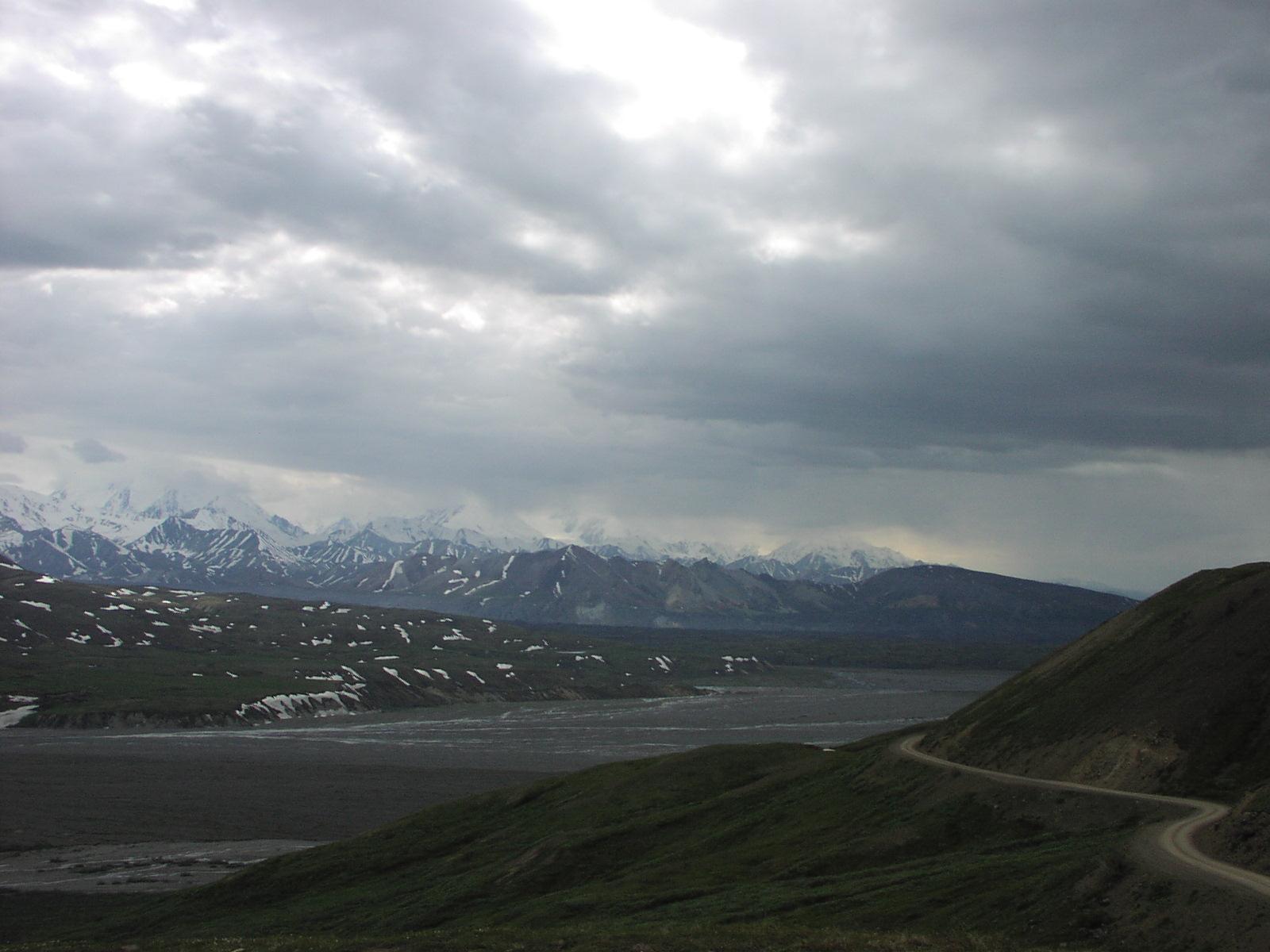 Still cloudy at McKinley
---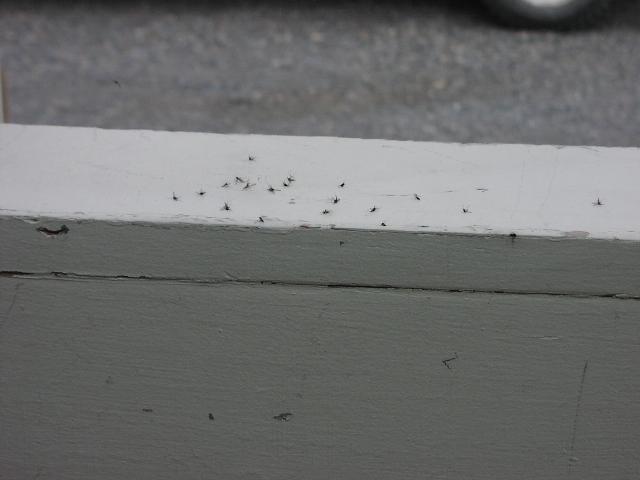 About 5 minutes worth of swatting mosquitos
---
---
Copyright notice: All images are copyright © Robert F. Foulis unless otherwise specified. Unauthorized use is prohibited.
---
---