Seabed Jungle Overlook
This area has some of the most widely varying colors in the Badlands. The bands correspond to different times, dating back to when this area was under water and when it was a jungle. Again, the pictures don't show anything. You have to go there.
---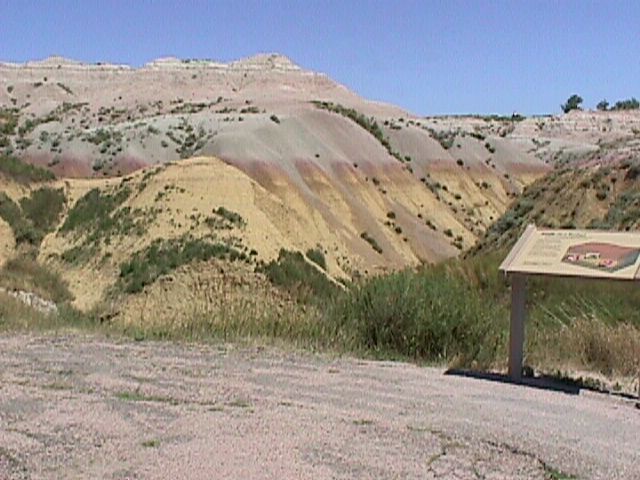 ---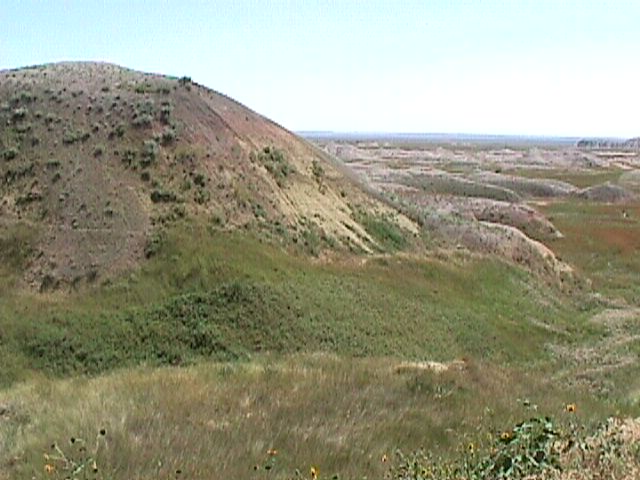 ---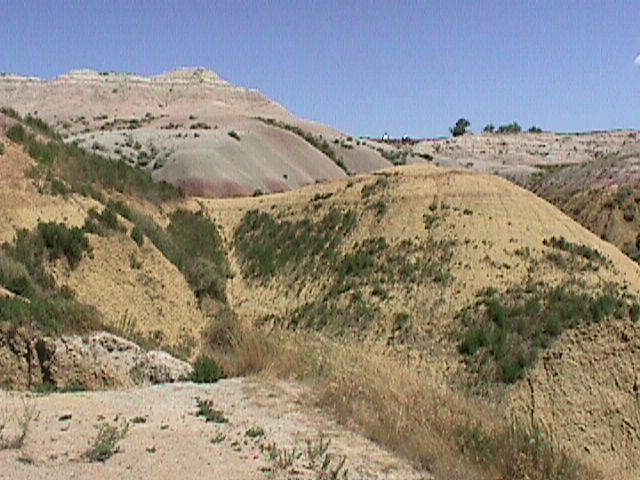 ---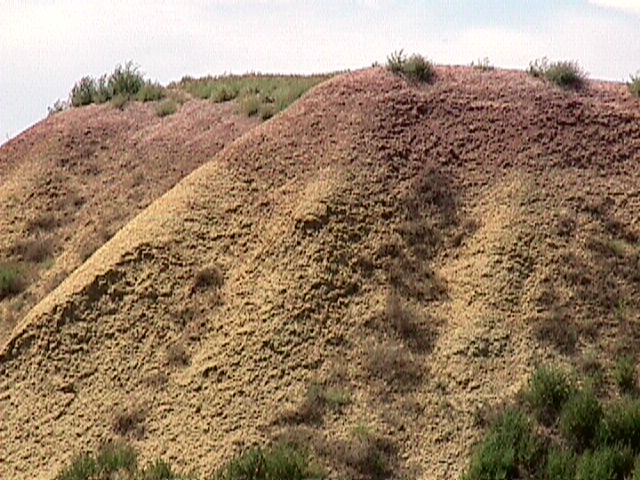 Two from Nathan's collection
---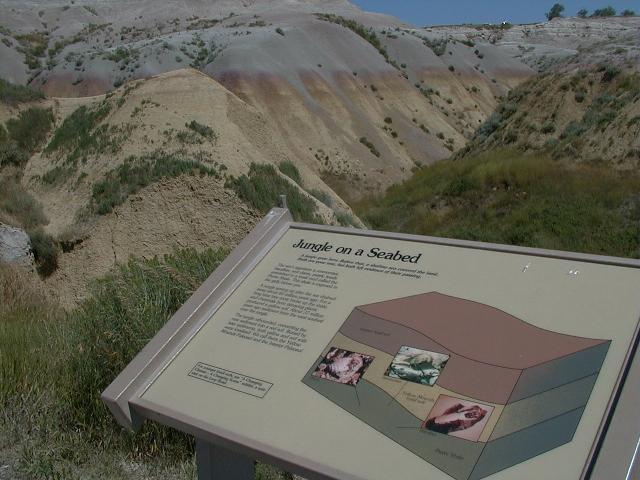 [Bigger]
---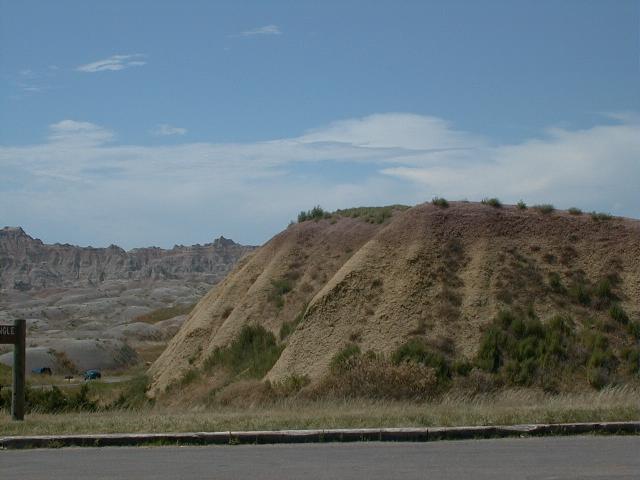 [Bigger]
---
Copyright notice: All images are copyright © James D. Teresco unless otherwise specified. Unauthorized use is prohibited.
---
---