Wrigley Field, Chicago, June 7, 2001
We got to see the Chicago Cubs play the St. Louis Cardinals in an afternoon game at Wrigley Field. The weather was great - clouds and mild with the sun making an appearance later in the game. The Cubs fell behind, and were actually still looking for their first hit in the seventh inning when they rallied, tied it up in the 9th, and won it in the 10th.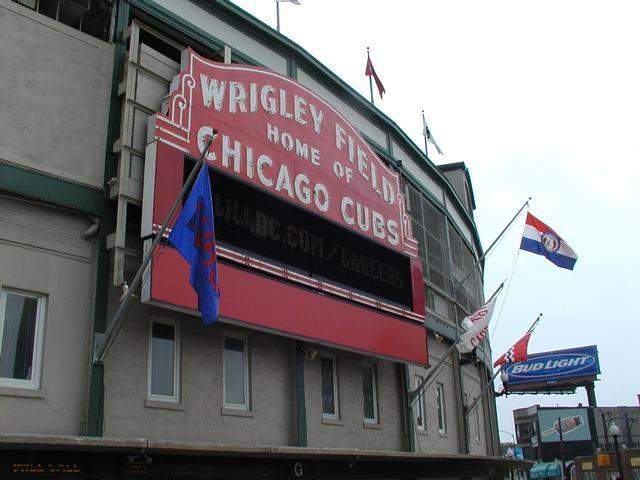 We made it. [800x600][1600x1200]
---
The pictures from Wrigley are broken down into these pages:
---
Copyright notice: All images are copyright © James D. Teresco unless otherwise specified. Unauthorized use is prohibited.
---