Amsterdam, New York, November 3, 2001
These pictures were taken with my Olympus C2100-UZ digital camera in Amsterdam, New York, on November 3, 2001. They're just a few random shots from the area of Church Street near the Public Safety Building and City Hall. All images are 24-bit JPEGs and should be viewed on a 24-bit display. Quality is likely to be very poor when viewed on an 8-bit display. Most images are shown at a resolution of 640x480, but are available in 800x600 and full 1600x1200 sizes by clicking on the links after the captions.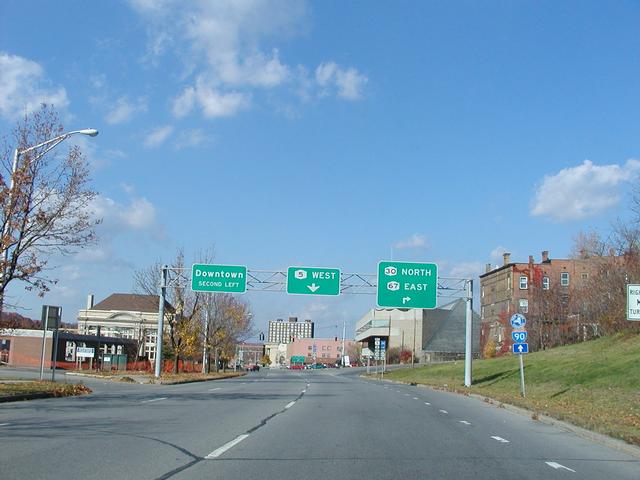 On NY 5 West ("The Arterial"), passing just north of the mall, approaching the intersection with Church Street. [800x600][1600x1200]
---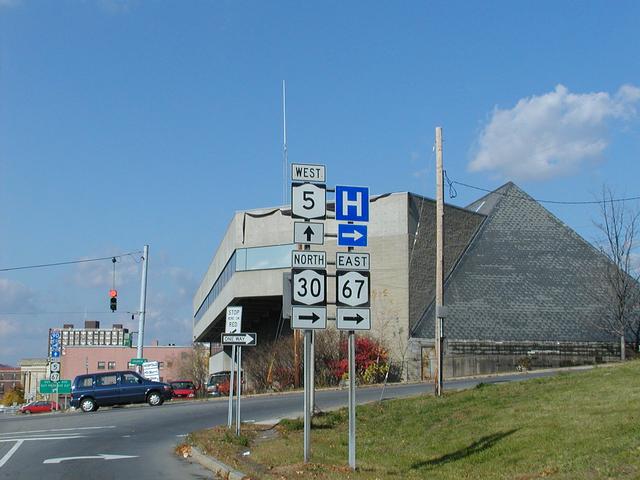 The intersection, with the Public Safety Building in the background. Church Street is one-way at this point, and carries NY 30 North and NY 67 East. [800x600][1600x1200]
---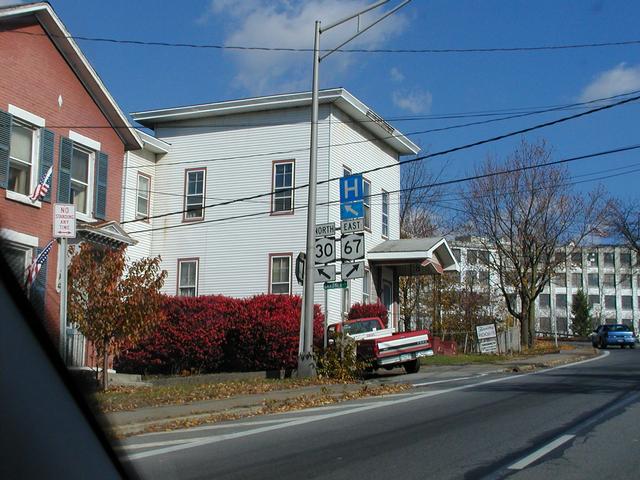 A few blocks up, NY 30 splits off and crosses to Market Street, while NY 67 continues up Church Street. [800x600][1600x1200]
---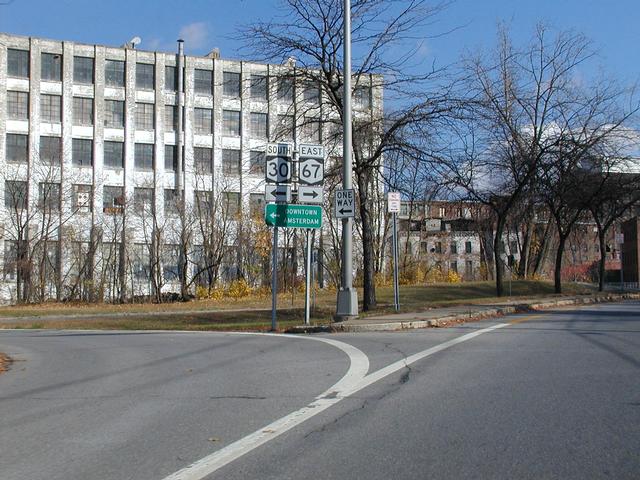 You can also loop back to NY 30 South, right in front of City Hall. [800x600][1600x1200]
---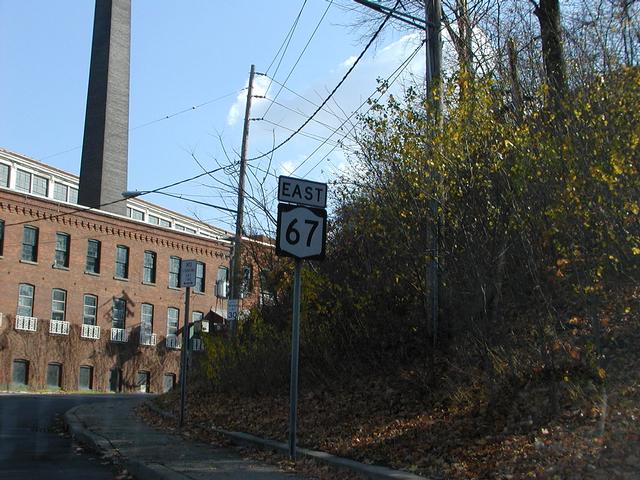 A NY 67 East shield, just before Church Street makes its turn toward the East, going between the mills and Green Hill Cemetery. [800x600][1600x1200]
---
E-mail domain: teresco.org, username: terescoj+pics - Sat Nov 17 11:02:08 EST 2001
---
Copyright notice: All images are copyright © James D. Teresco unless otherwise specified. Unauthorized use is prohibited.
---