Amsterdam, New York - March 27, 2013
These pictures and video were taken with my Fujifilm Finepix S9000 digital camera in Amsterdam, New York, on March 27, 2013, in the middle of a major reconstruction and reconfiguration of some of the arterial routes in the city. Images are shown at a resolution of 640x480, but many are available cropped from the originals or in half of original size by clicking on the links after the captions.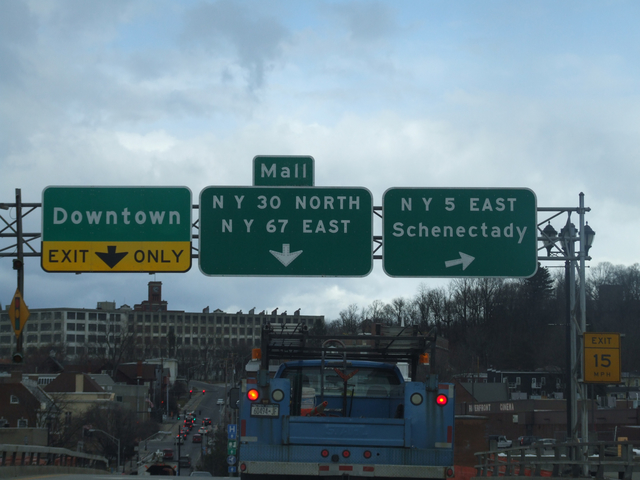 Traffic has been backing up on the bridge. [Crop/Zoom: 2846x941]
---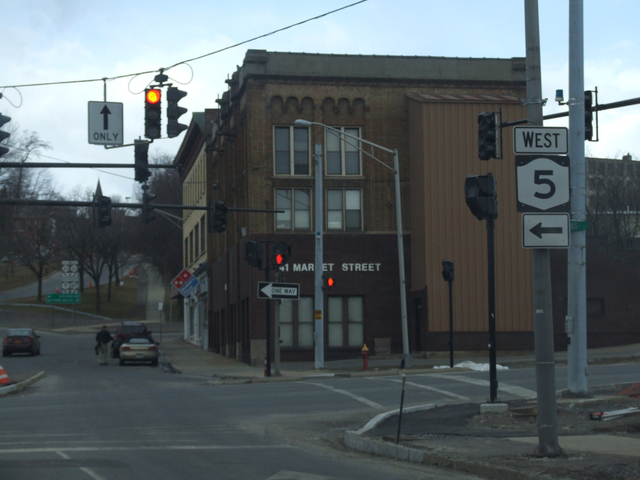 Market Street north at the NY 5 West arterial, which is being reconfigured as a 2-way street. [Larger: 1744x1308]
---
And finally, a short video (on YouTube) of NY 5 West between Market and the NY 30 South arterial:

---
E-mail domain: teresco.org, username: terescoj - Tue May 21 21:37:50 EDT 2013
---
Copyright notice: All images are copyright © James D. Teresco unless otherwise specified. Unauthorized use is prohibited.
---