Anime Fest 2001 - November 17, 2001
These pictures were taken with my Olympus C2100-UZ digital camera at Chris and Anne Kelly's house in Valley Falls, site of Anime Fest 2001, on November 17, 2001. Anime Fest has become an annual November tradition, started in the early 1990's when Charles Calkins would return home to Albany from life in St. Louis for the Thanksgiving holiday and would invite all of his friends to his parents' house in Albany for a day of eating Mild Wally's wings and pizza and watching videos. The videos have evolved over the years from Japanese Animation and Hong Kong movies, to things like episodes of South Park and Dilbert. While our usual host could not make the trip back east this year, the Kellys stepped in and took over hosting duties, providing wings and snacks, and a full day of watching videos. Along with a couple of anime selections, we saw an Iron Chef episode, an episode of Dilbert, the animated movie The Hobbit on DVD, and The Thomas Crown Affair. I believe this is the first Anime Fest to have a web page.

All images are 24-bit JPEGs and should be viewed on a 24-bit display. Quality is likely to be very poor when viewed on an 8-bit display. Most images are shown at a resolution of 640x480, but are available in 800x600 and full 1600x1200 sizes by clicking on the links after the captions.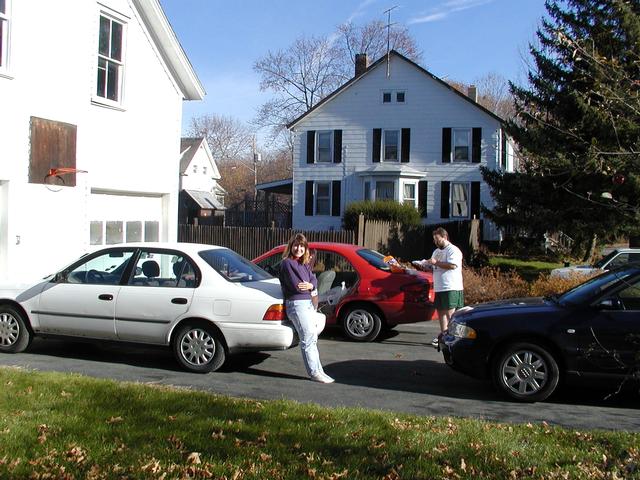 The first Anime Fest outside of Albany started in the driveway, as Anne locked herself out of the house when she went outside to flag down her cousin Lincoln, also seen in this picture. Chris was able to let us all in when he got back from Albany with the Mild Wally's wings. Fortunately, it was a nice day so it really wasn't a problem. [800x600][1600x1200]
---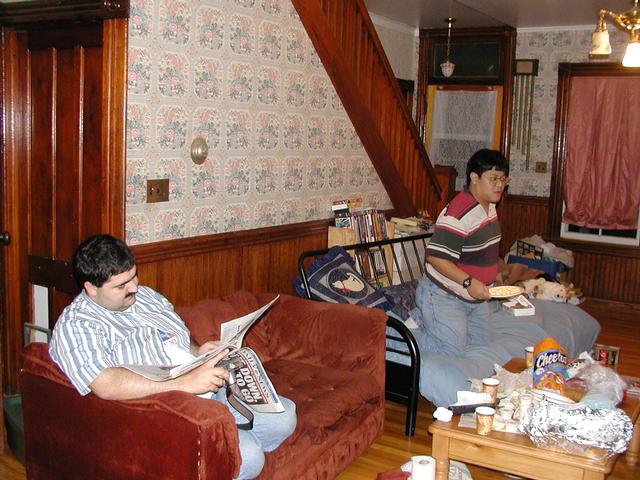 Chris and Darren in the viewing area. [800x600][1600x1200]
---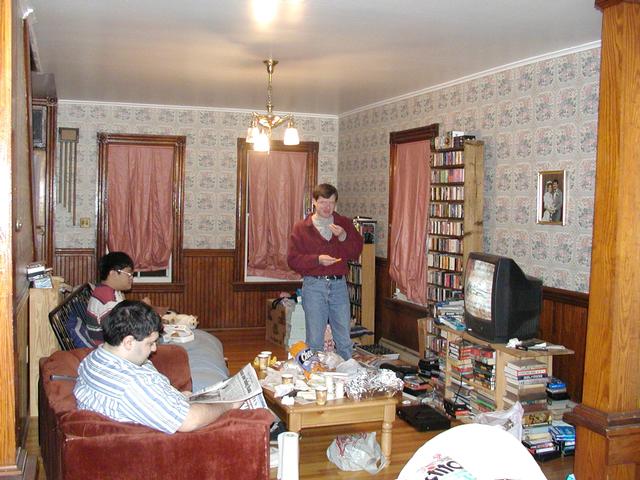 Steve was there, too. [800x600][1600x1200]
---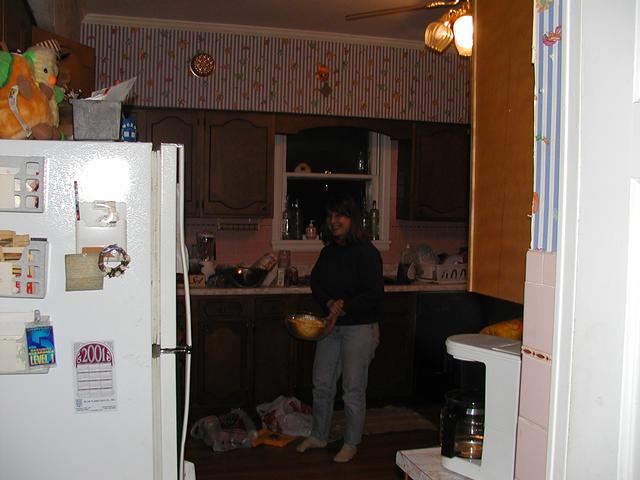 Anne making popcorn. [800x600][1600x1200]
---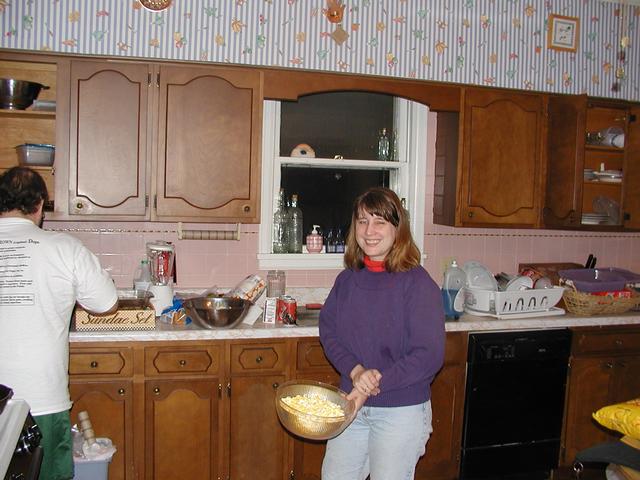 This time with the flash. [800x600][1600x1200]
---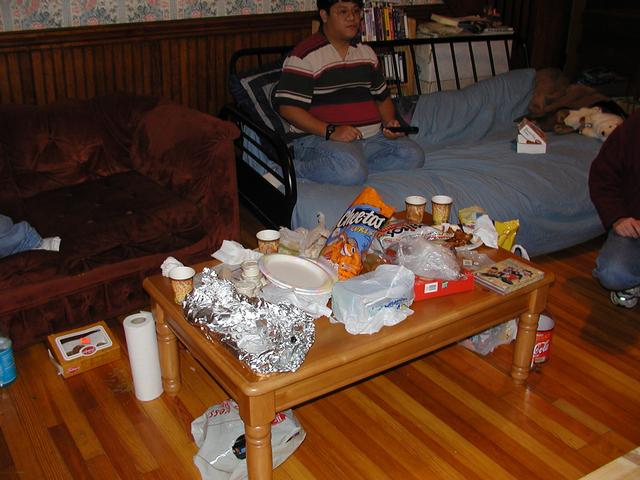 The food table. [800x600][1600x1200]
---
E-mail domain: teresco.org, username: terescoj+pics - Wed Nov 21 19:57:46 EST 2001
---
Copyright notice: All images are copyright © James D. Teresco unless otherwise specified. Unauthorized use is prohibited.
---