Chalmers Mill Demolition, Amsterdam, New York - October 1, 2011
This picture was taken with my Fujifilm Finepix S9000 digital camera in Amsterdam, New York, on October 1, 2011. The image is shown at 640x480, but is available in half of original size by clicking on the link after the caption.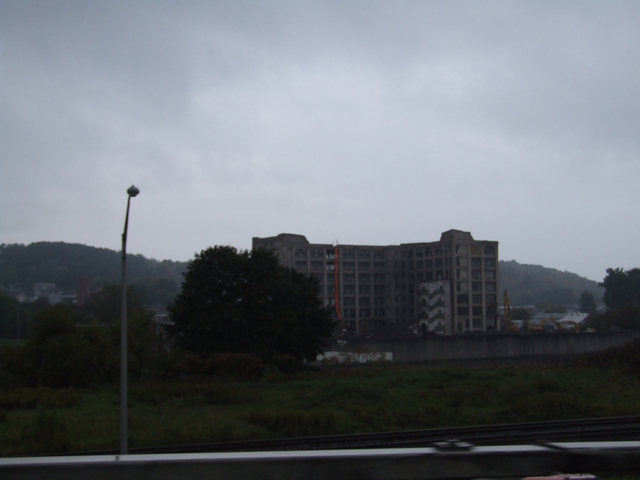 View from Route 5 on the north side of the Mohawk of the demolition project's progress on the South Side. [Larger: 1744x1308]
---
E-mail domain: teresco.org, username: terescoj - Fri Nov 25 21:01:25 EST 2011
---
Copyright notice: All images are copyright © James D. Teresco unless otherwise specified. Unauthorized use is prohibited.
---