Magness Arena, Denver, Colorado - March 8, 2013
The WCHA game between the Denver Pioneers and the Alaska-Anchorage Seawolves.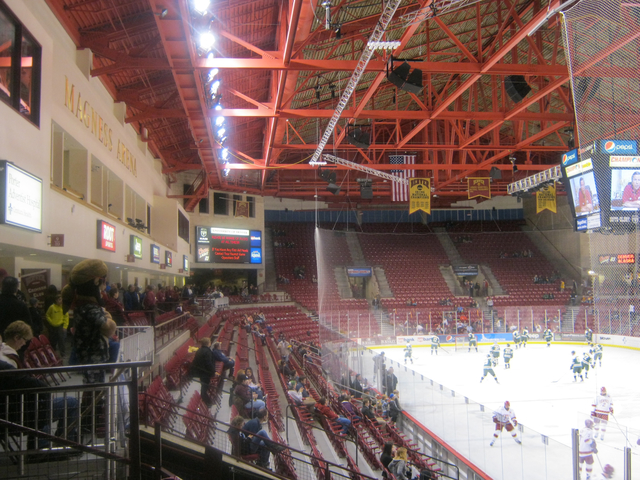 Nice arena. But I can't believe they don't even let you walk all the way around on the concourse. Apparently the fancy season ticket holders don't want the rest of us near their section. Once I was able to go around the long way, I had an excellent pre-game sandwich, though. [Larger: 1824x1368]
---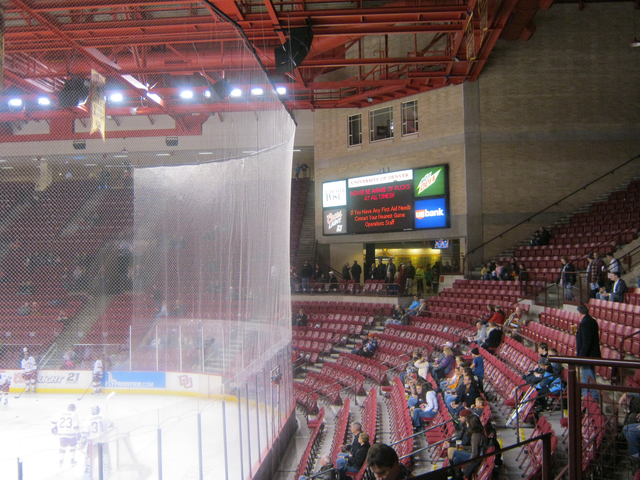 [Larger: 1824x1368]
---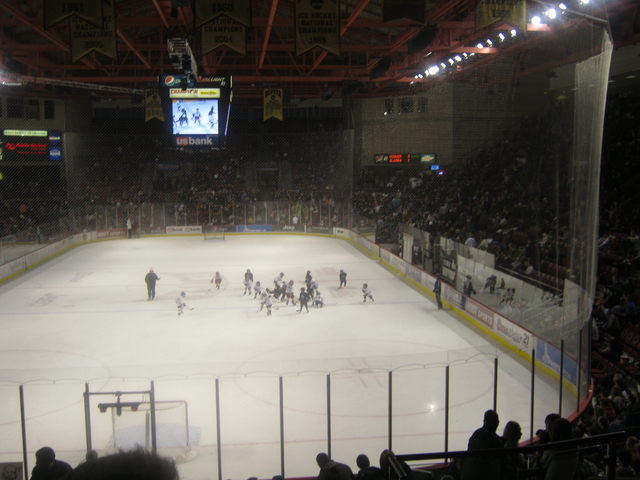 A tiny bit of game action. Never was much of a game, as Denver rolled to an easy 7-1 win. [Larger: 1824x1368]
---
E-mail domain: teresco.org, username: terescoj - Mon May 20 16:30:20 EDT 2013
---
Copyright notice: All images are copyright © James D. Teresco unless otherwise specified. Unauthorized use is prohibited.
---