I-89 in New Hampshire - January 27, 2001
---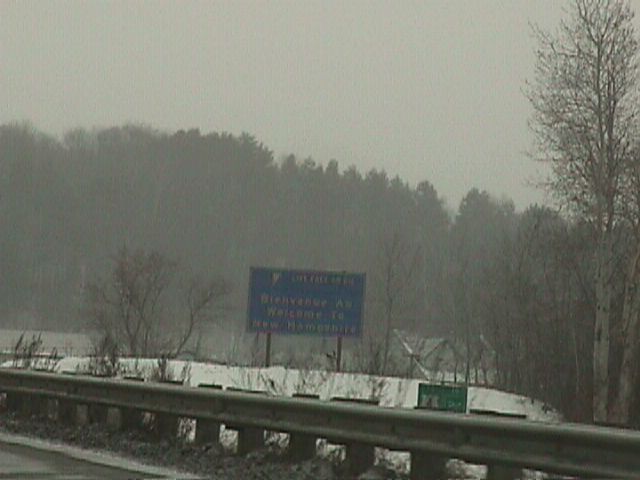 New Hampshire welcomes us along I-89 South after crossing the Connecticut River.
---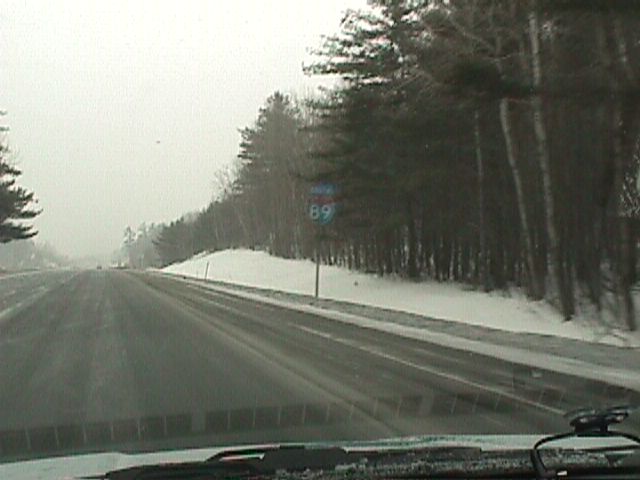 We're on a somewhat snowy I-89 South in New Hampshire.
---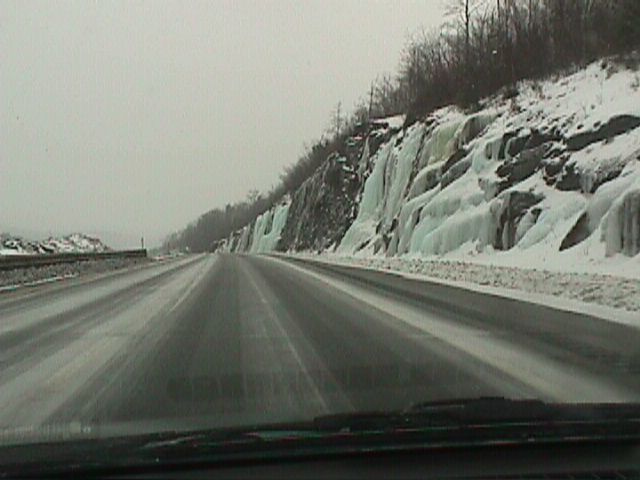 Impressive ice formations along the side of I-89.
---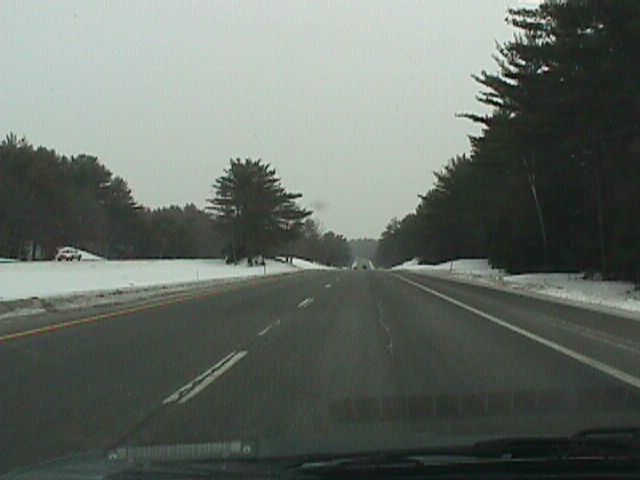 I-89 as we approach Concord, New Hampshire. The snow has stopped and it's all dry roads from here on.
---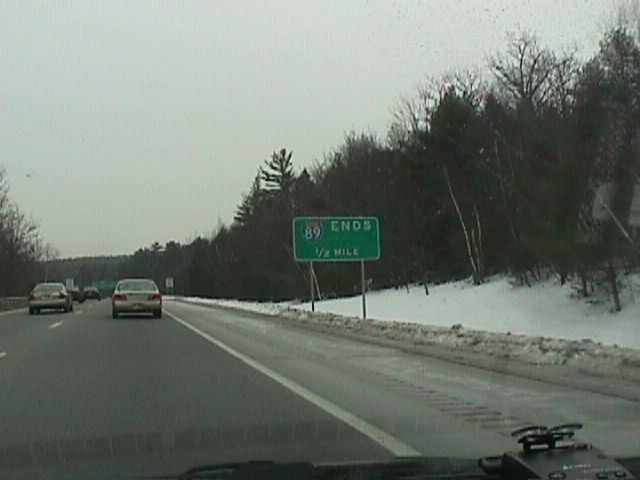 Approaching the end of I-89.
---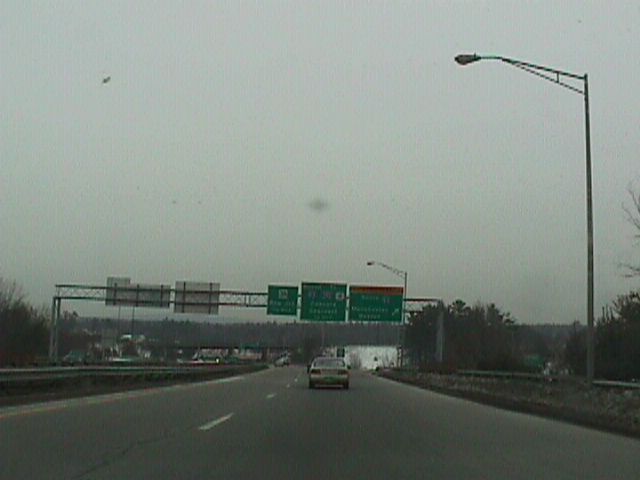 And now we'll get on I-93.
---
E-mail domain: teresco.org, username: terescoj+pics - Tue Jan 30 20:58:28 EST 2001
---
Copyright notice: All images are copyright © James D. Teresco unless otherwise specified. Unauthorized use is prohibited.
---