Edmonton Oilers at New Jersey Devils
These pictures were taken with my Sony Mavica FD-7 digital camera at Continental Airlines Arena in East Rutherford, New Jersey, on December 11, 1999. All images are 24-bit JPEGs and should be viewed on a 24-bit display. Quality is likely to be very poor when viewed on an 8-bit display. For some reason, the indoor pictures look pink. The ice didn't look pink in person, but the lighting was weird, so maybe it was pink. If anything, this camera usually makes things look too blue, not too pink.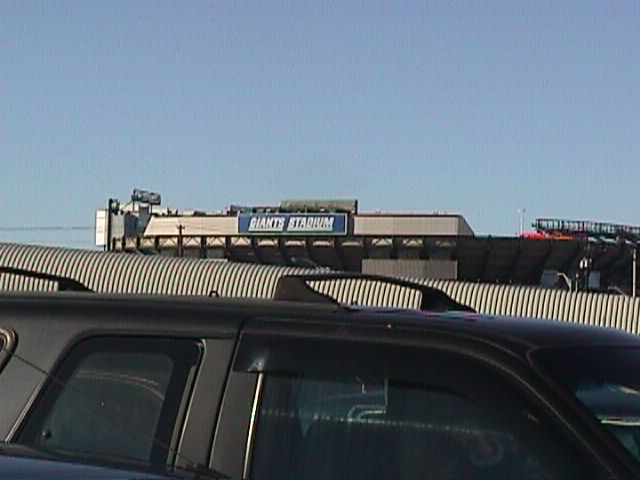 Giants Stadium, across the parking lot. We first walked over there to see it up close and to get lunch at a flea market.
---

The arena. Looks OK, but nothing special.
---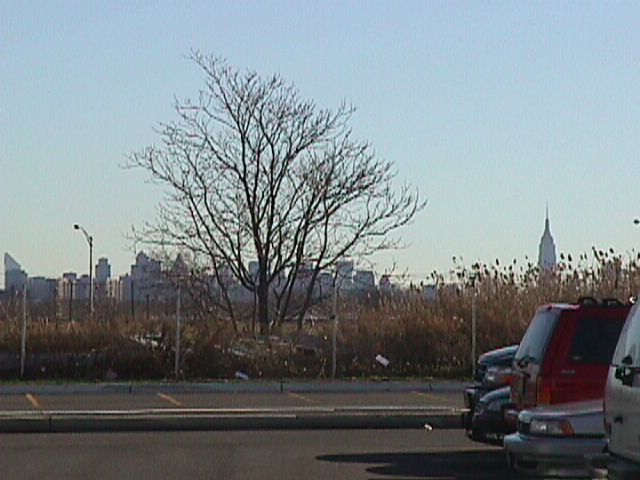 The Manhattan skyline behind a tree.
---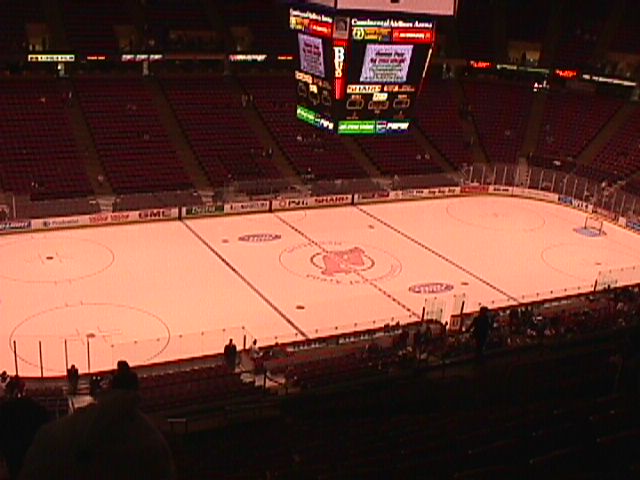 The ice.
---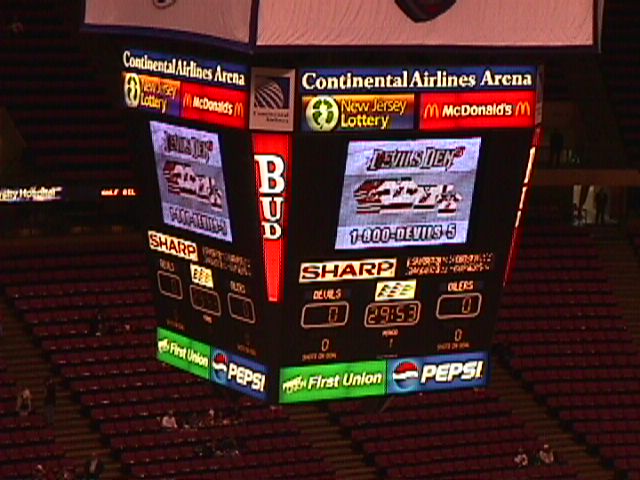 And scoreboard.
---

Some banners.
---

Center ice.
---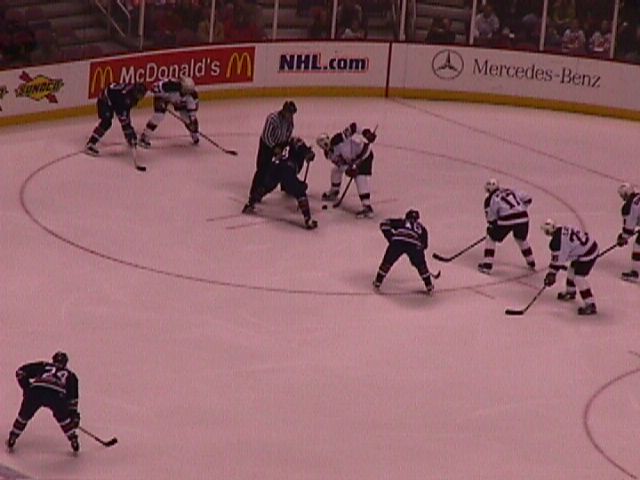 ---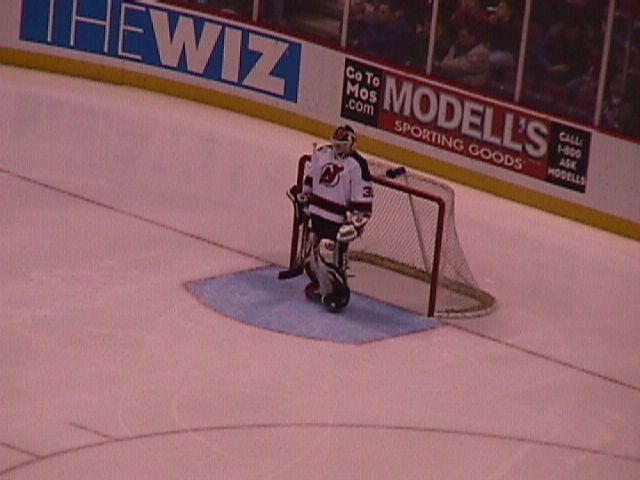 Martin Brodeur.
---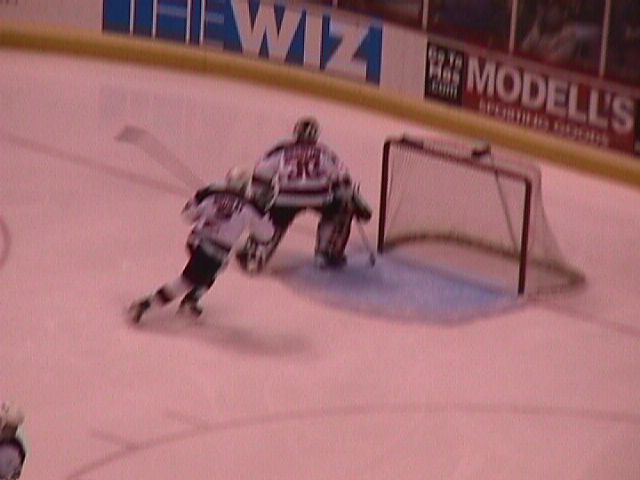 Sheldon Souray and Brodeur.
---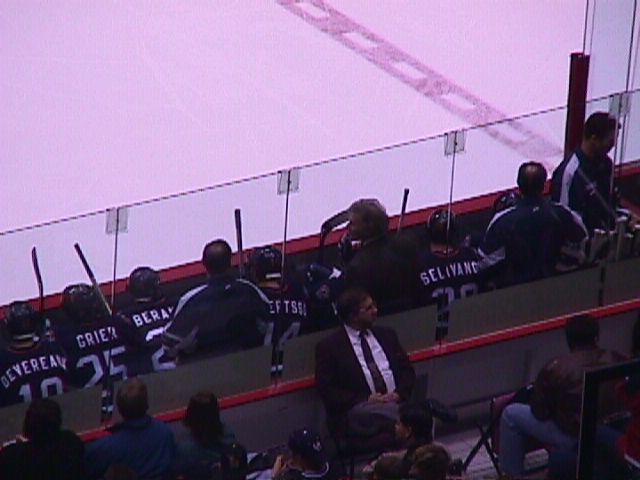 Edmonton bench.
---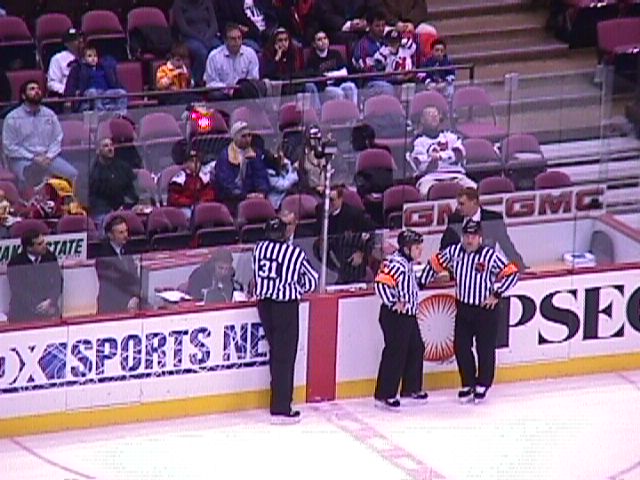 Referees.
---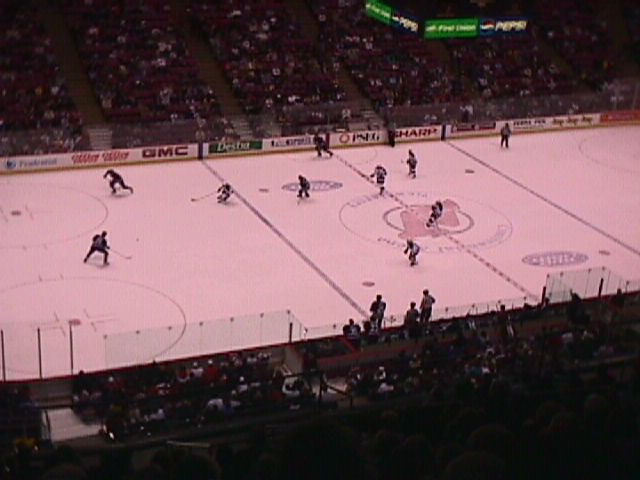 ---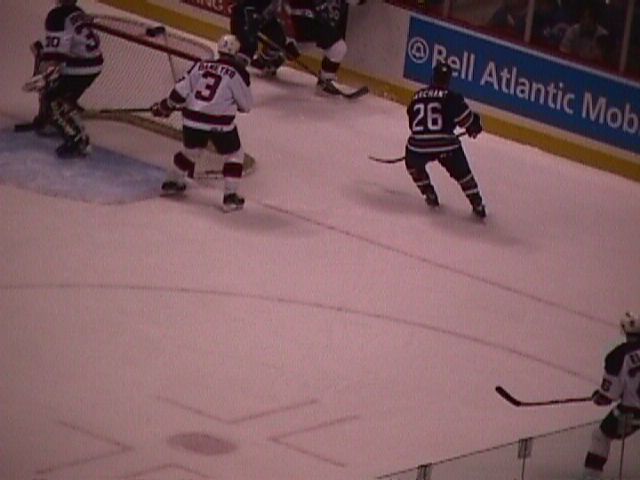 Former Clarkson player Todd Marchant (26).
---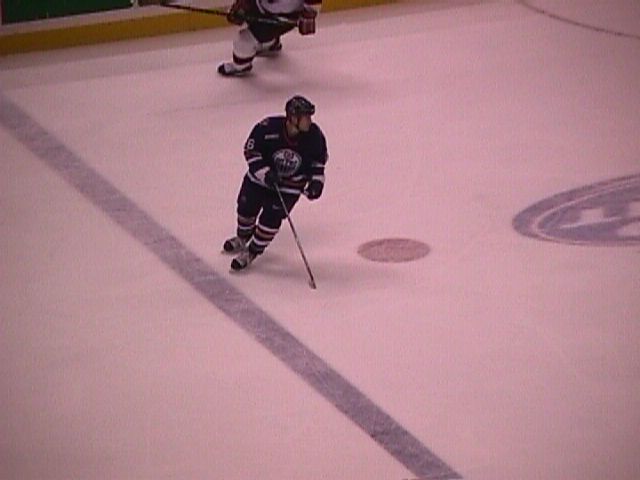 ---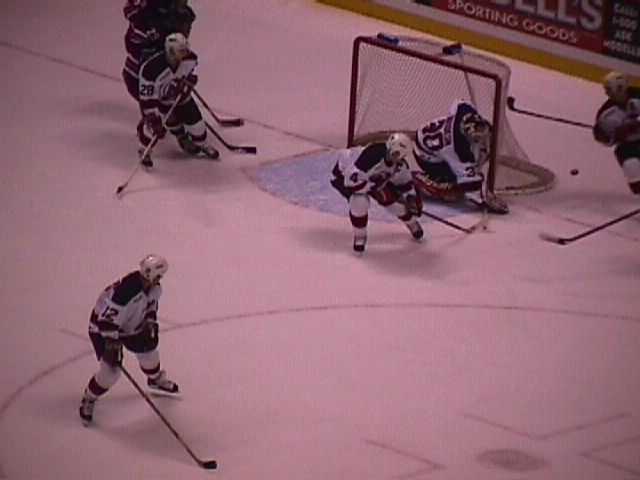 ---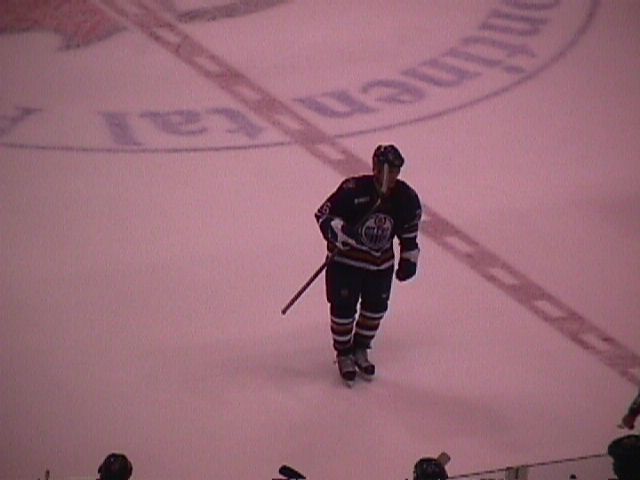 ---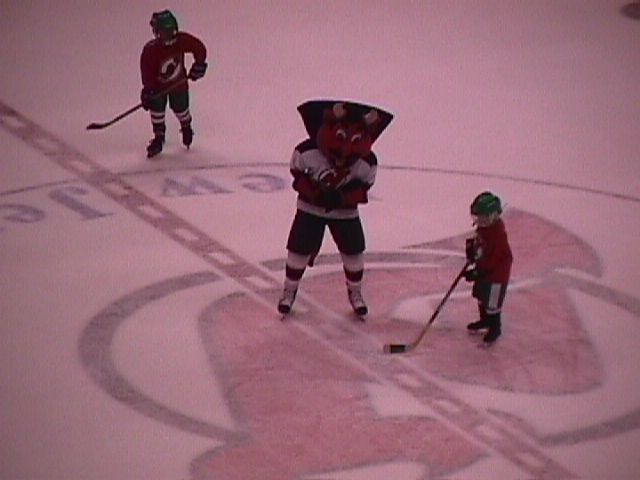 The smiling Devil mascot drops the puck before the kids' game between periods.
---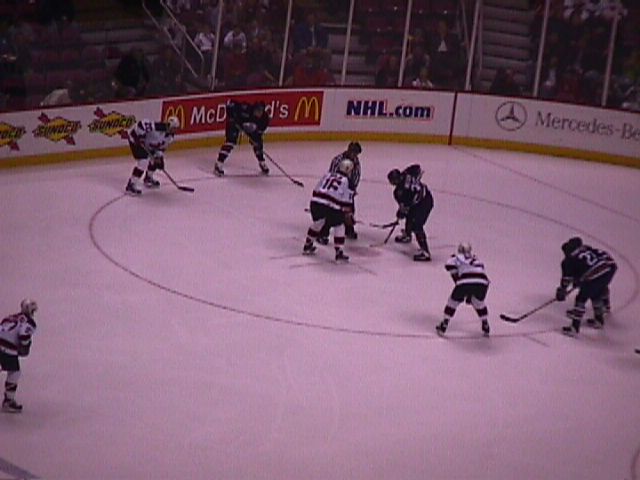 ---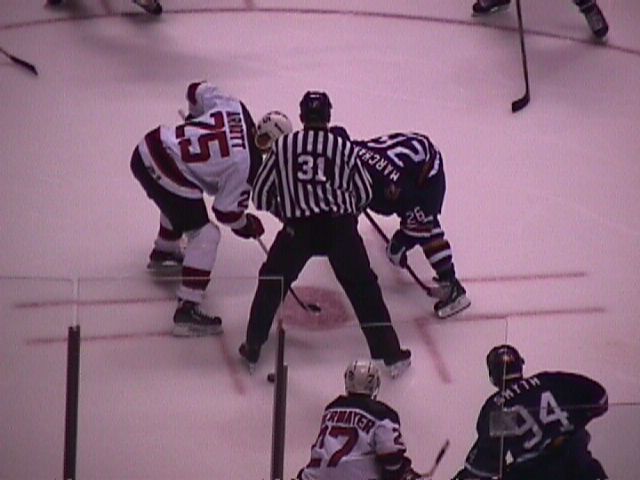 Marchant and Jason Arnott take a faceoff.
---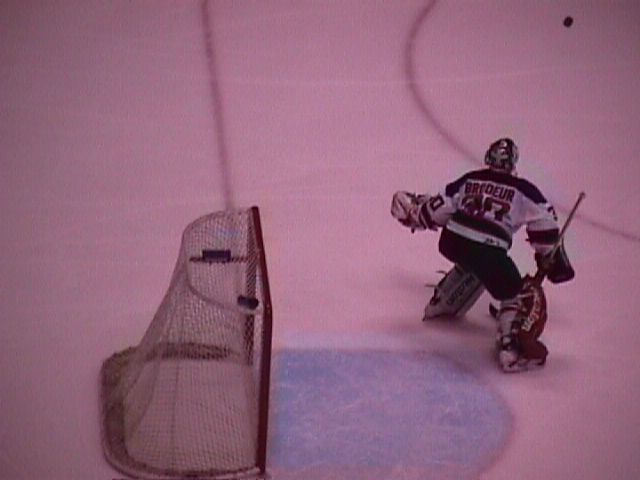 ---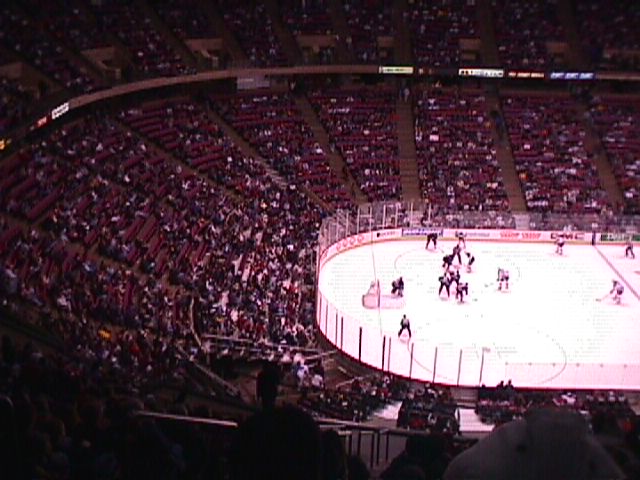 The crowd is filing out with the Devils down by 2. I am not so sure they all ever filed in.
---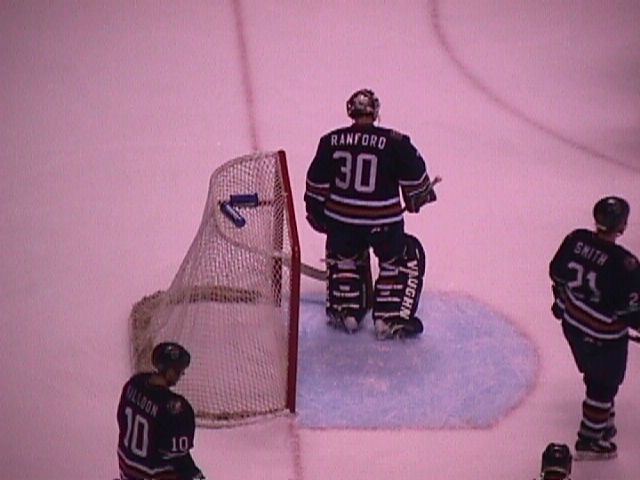 A big star of this game - Bill Ranford.
---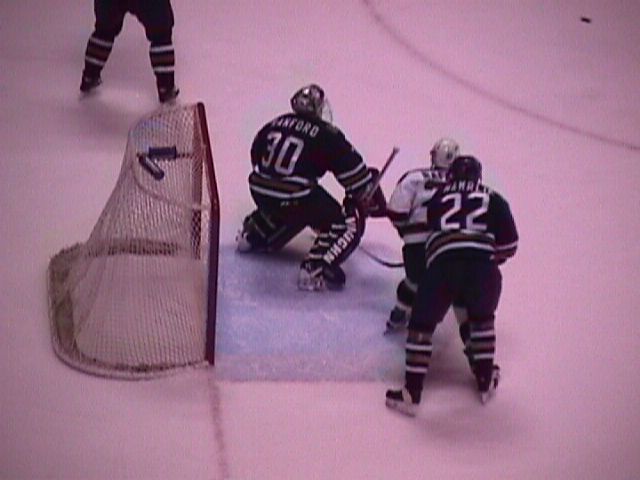 ---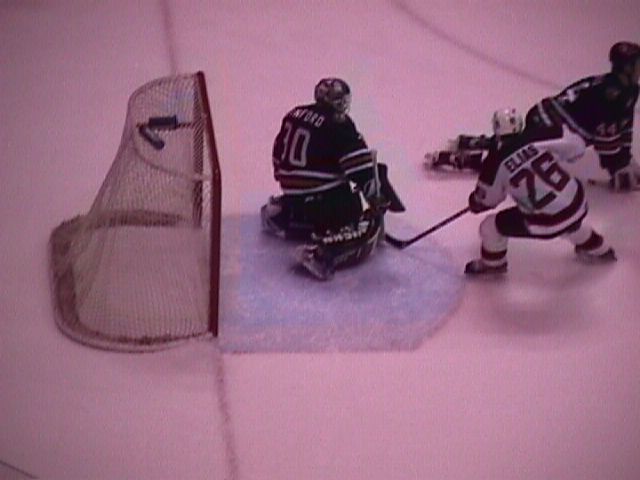 ---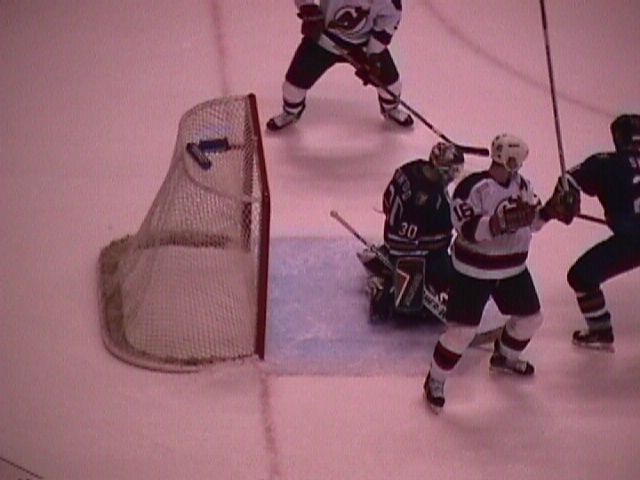 ---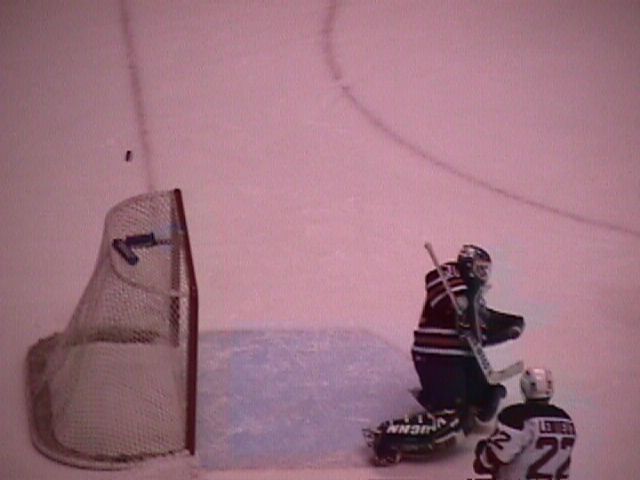 ---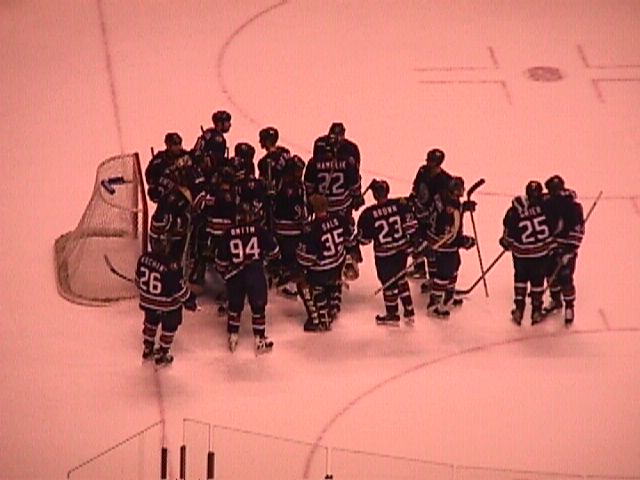 The happy Oilers - 3-1 winners.
---
E-mail domain: teresco.org, username: terescoj+pics Sat Dec 11 23:24:30 EST 1999
---
Copyright notice: All images are copyright © James D. Teresco unless otherwise specified. Unauthorized use is prohibited.
---