Big Hail - May 22, 2014
These pictures were taken with my Fujifilm Finepix S9000 and movie with my iPad2 at our house in Amsterdam, New York, during a thunderstorm with very large hail on May 22, 2014. The same storm shortly after produced an EF-3 tornado in Duanesburg. Images are shown at a resolution of 800x600. Larger image formats are available by clicking the links below each image.
See also my video of this storm in progress.
---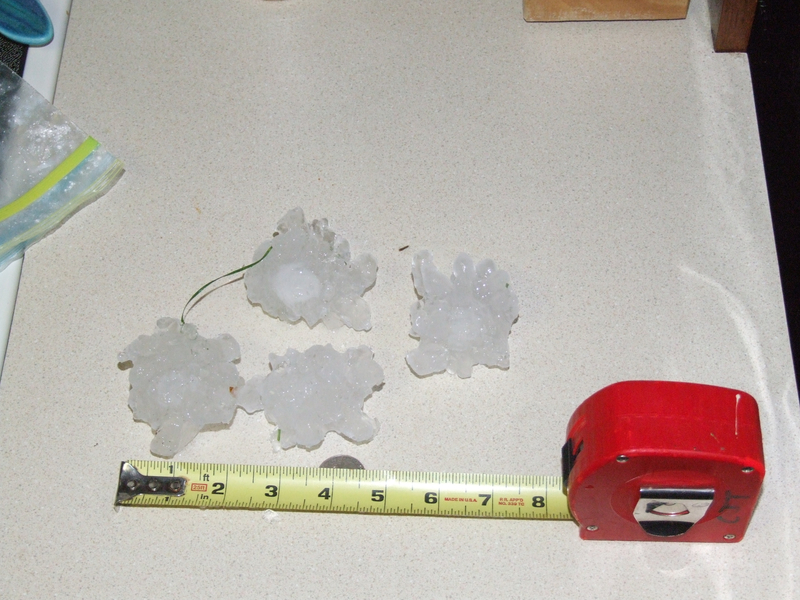 ---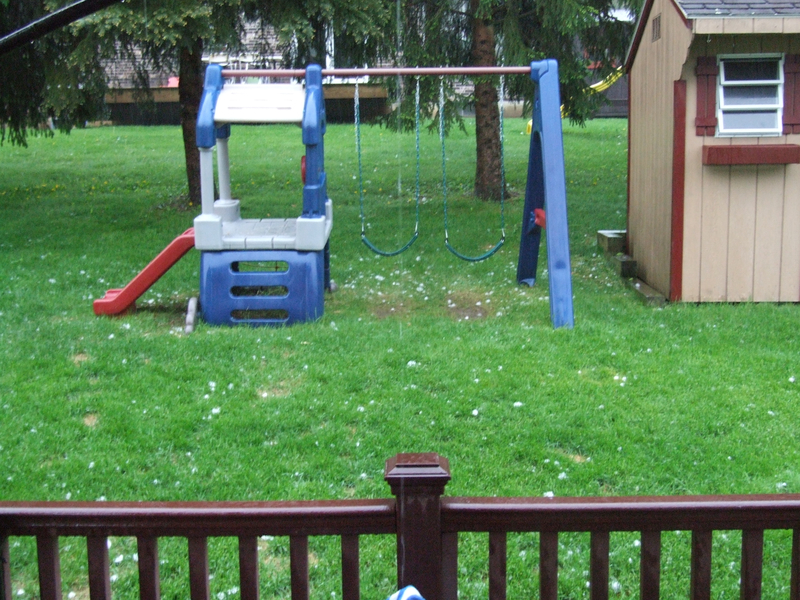 ---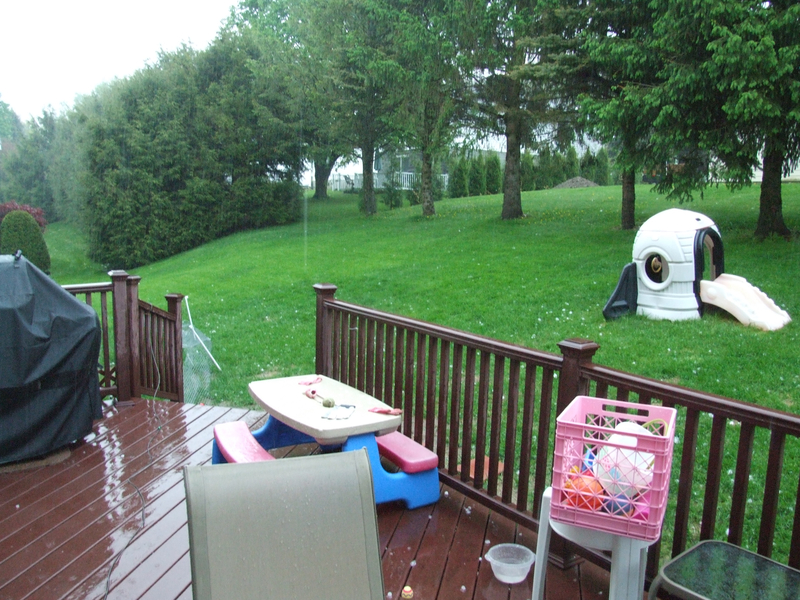 ---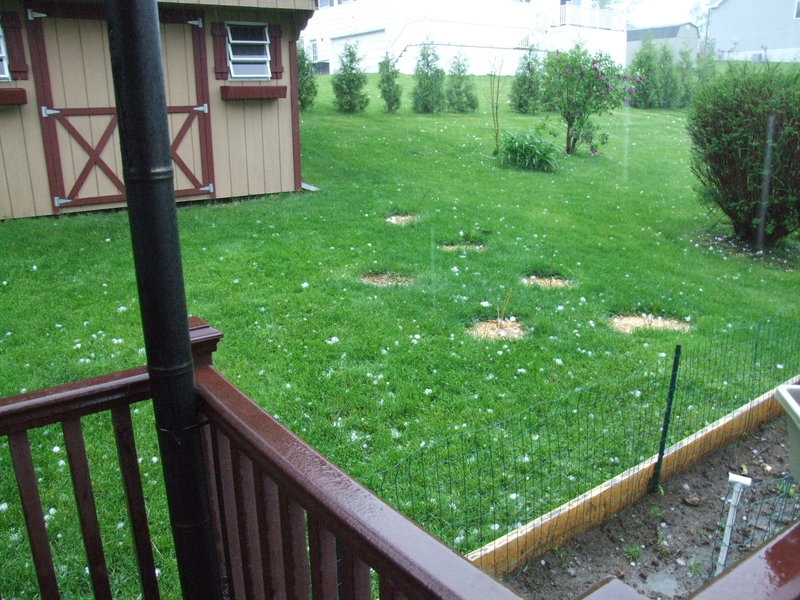 ---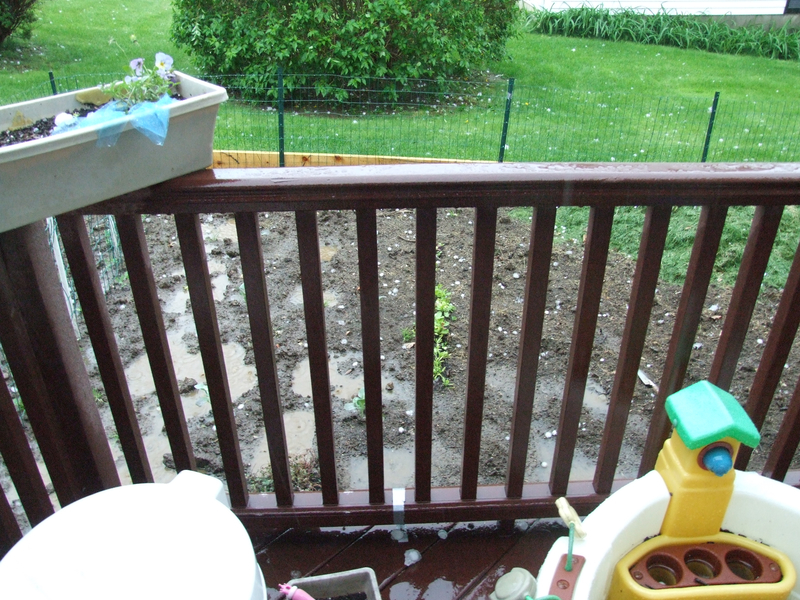 ---
---
terescoj+pics@teresco.org - Sat May 24 14:10:49 EDT 2014
---
---