Hawaii Volcanoes National Park, Hawaii - August 28, 2006
The payoff for the hike. As it gets darker, the show is amazing. In addition to a constant glow where the lava streams are dumping out, we see occasional explosions of lava shooting up in the air above the steam plumes. We could have sat for hours, if it wasn't for the 2-hour hike in the dark across the lava field to get to the car for the 1-hour ride back to the room for dinner. But it sure was worth the work.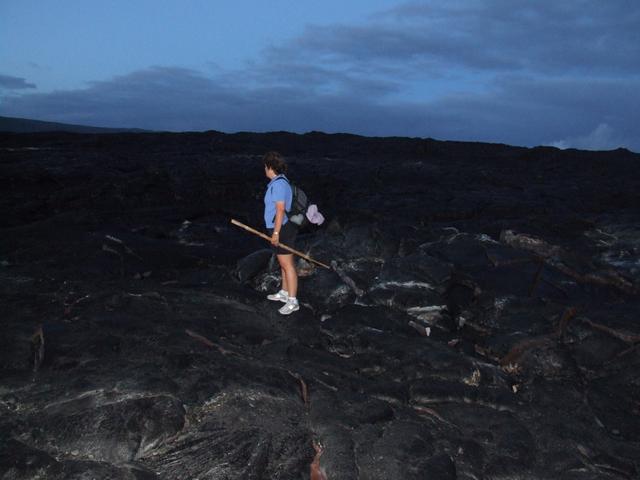 Just about dark now. [1744x1308]
---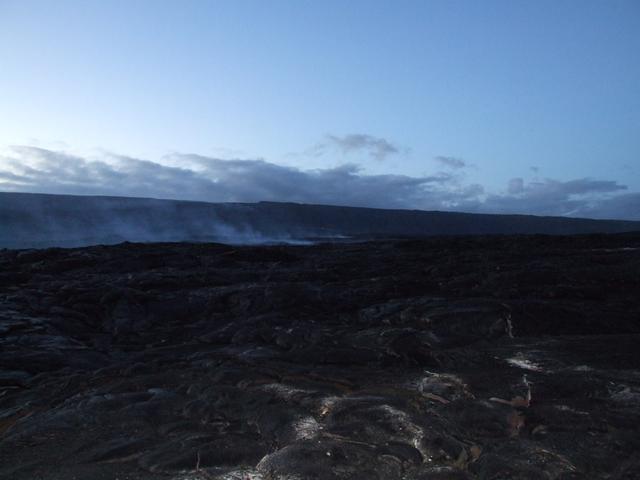 This is our view up on the hill. [1744x1308]
---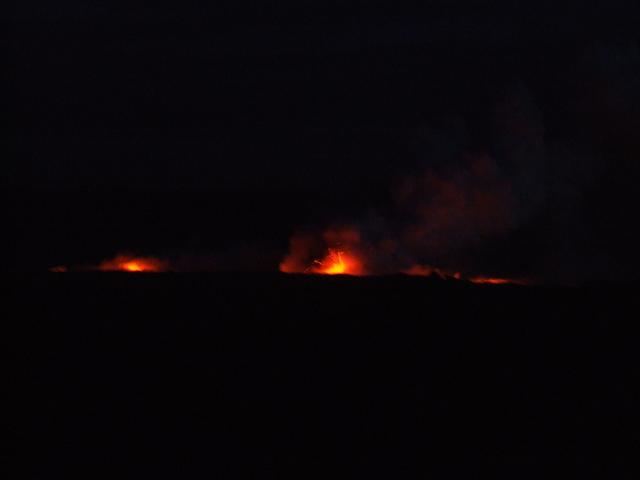 And this is our view down at the ocean. [Closer]
---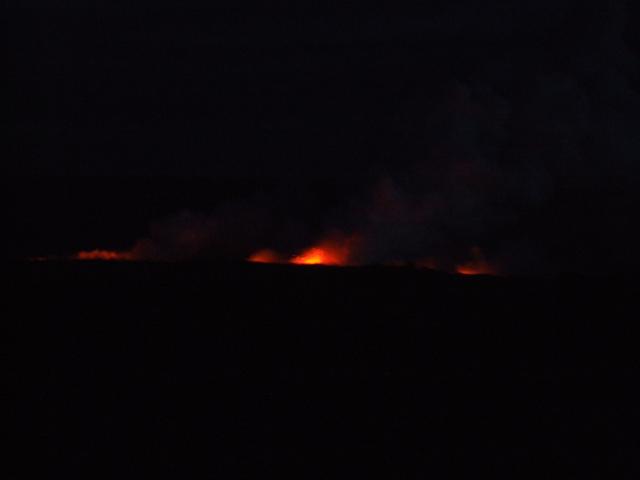 These are actually the best of the dozens of night pictures I attempted. In addition to it being dark, it was also very windy. My camera really had no chance of focusing. [Closer]
---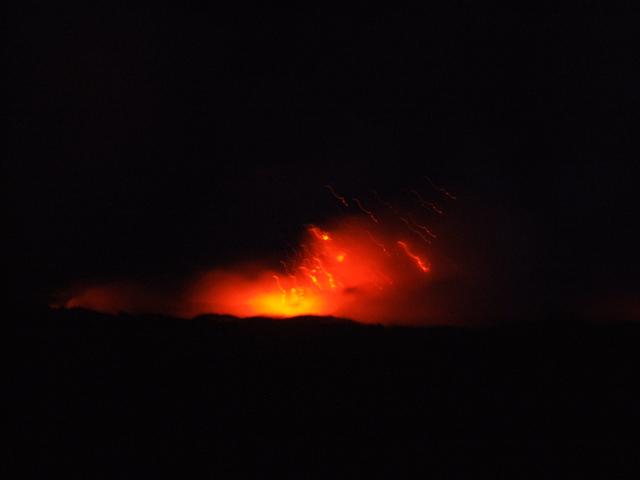 [Closer]
---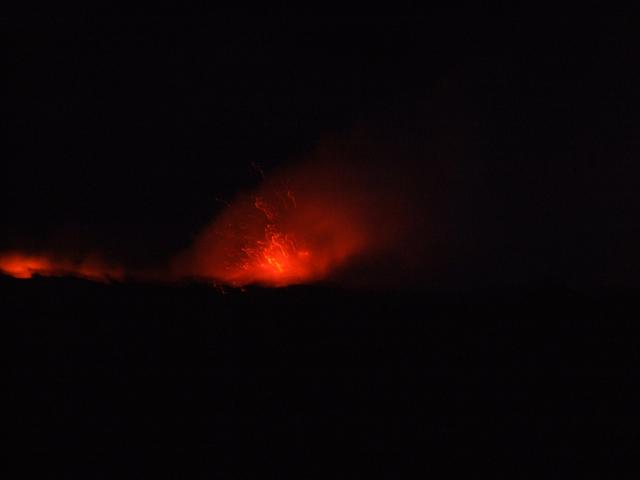 [Closer]
---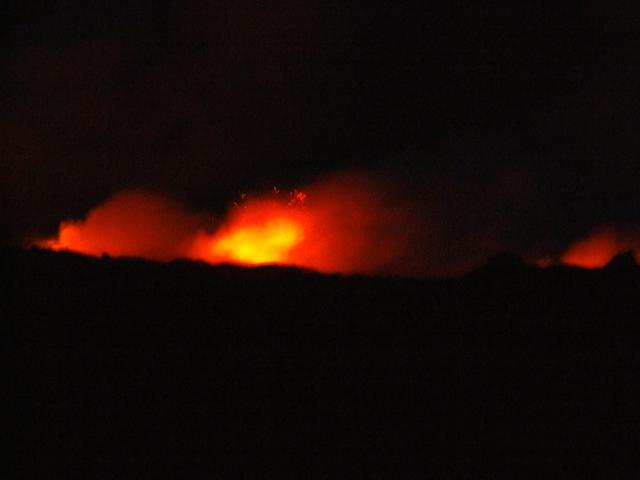 [Closer]
---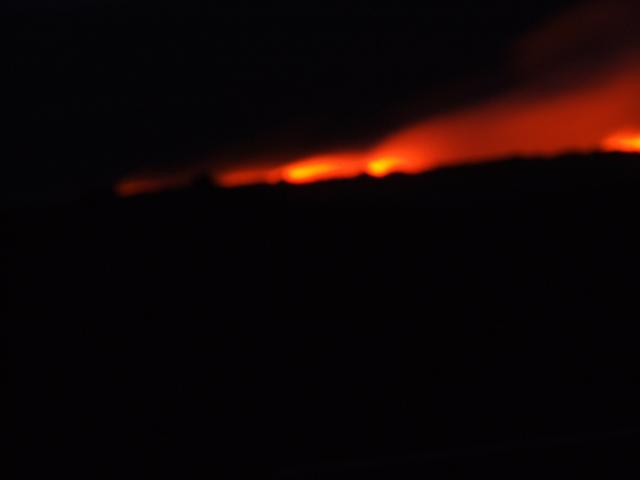 ---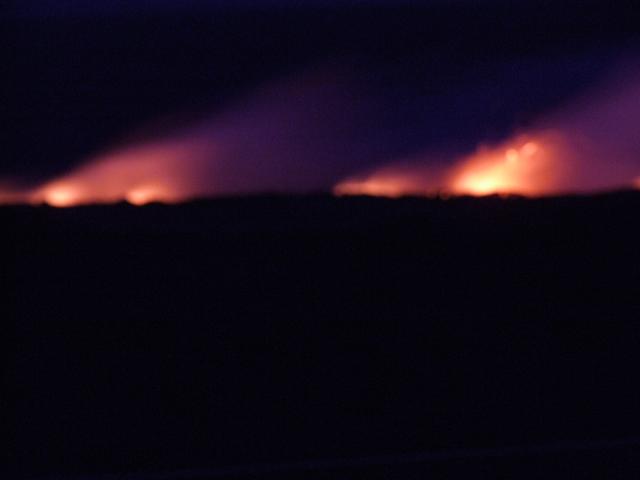 [1744x1308]
---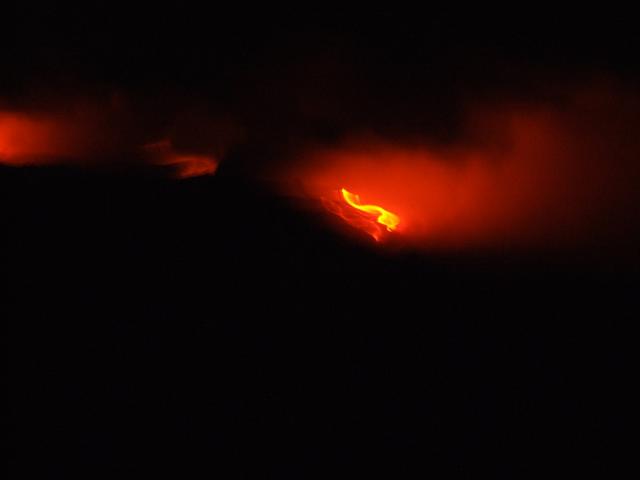 [1744x1308]
---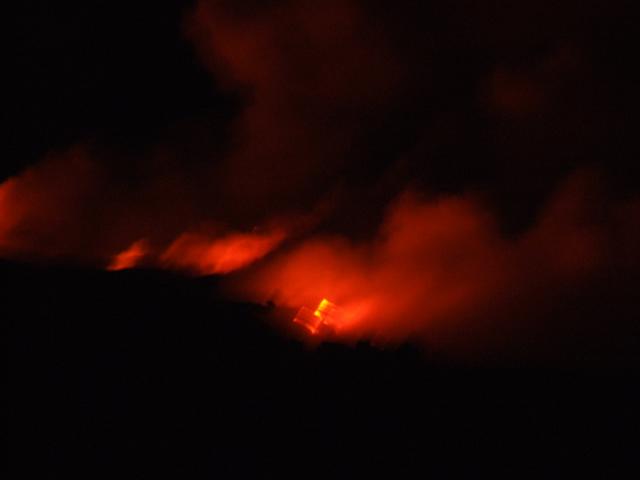 [1744x1308]
---
E-mail domain: teresco.org, username: terescoj - Tue Aug 29 23:36:09 HST 2006
---
Copyright notice: All images are copyright © James D. Teresco unless otherwise specified. Unauthorized use is prohibited.
---