Hawaii Volcanoes National Park, Hawaii - August 28, 2006
Solfataras (vents emitting sulfur) along Crater Rim Drive, just beyond the Halema'uma'u Overlook.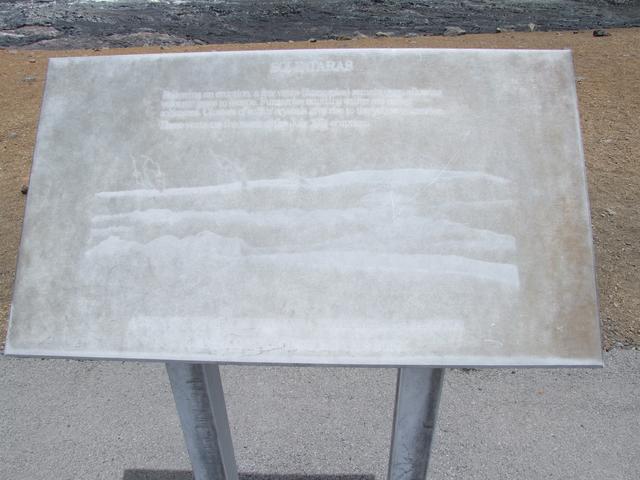 The hard-to-read sign about solfataras. I believe it says: "Following an eruption, a few vents (fumaroles) remain allowing volcanic gases to escape. Fumaroles emitting sulfur are called solfataras. Clusters of sulfur crystals give rise to the yellow coloring. These vents are the result of the July 1974 eruption." [Closer]
---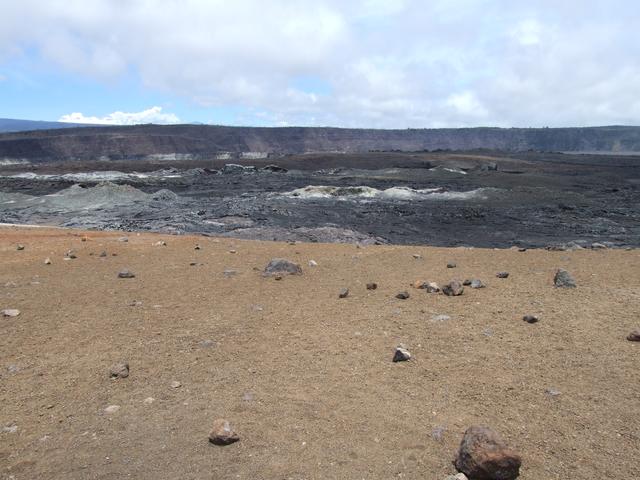 [3488x2616]
---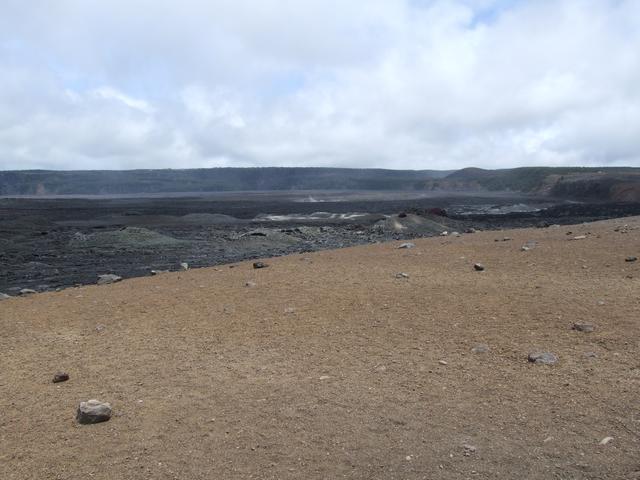 [1744x1308]
---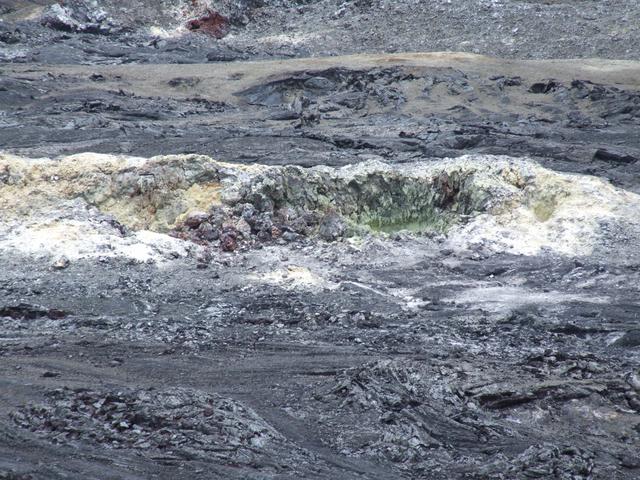 The most impressive of the solfataras. [Closer]
---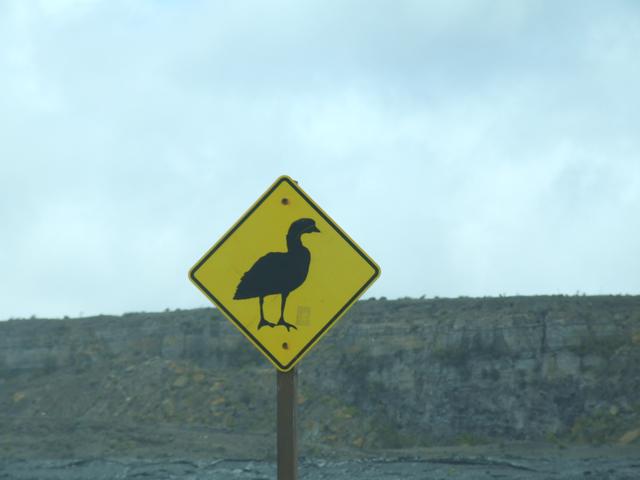 Nene crossing. [Closer]
---
E-mail domain: teresco.org, username: terescoj - Tue Aug 29 22:26:14 HST 2006
---
Copyright notice: All images are copyright © James D. Teresco unless otherwise specified. Unauthorized use is prohibited.
---