Near Pahoa, Hawaii - August 29, 2006
Along Route 132 near Pahoa.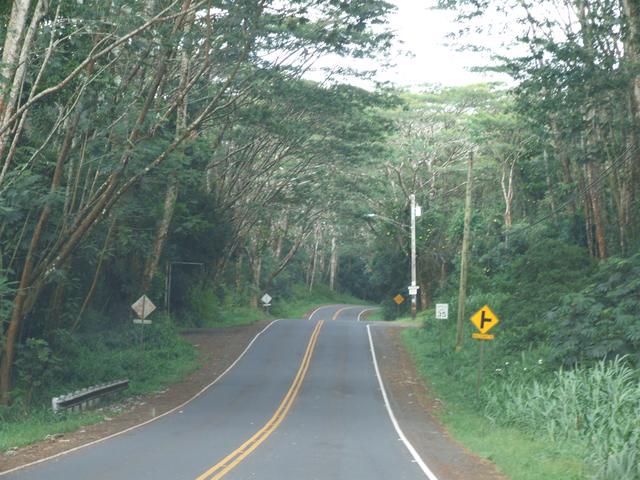 It's a very scenic drive. [1744x1308]
---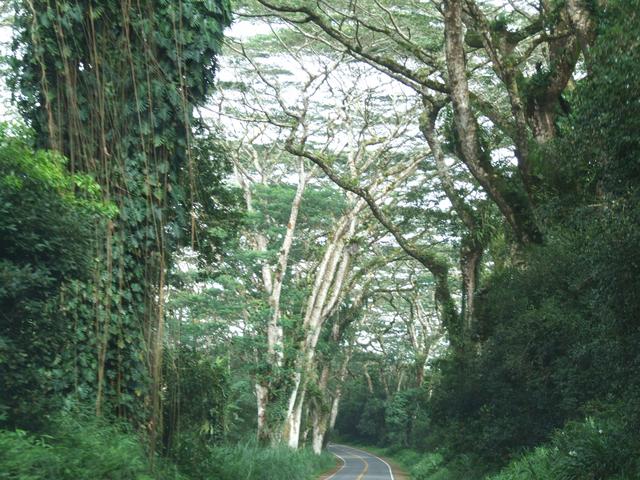 Many parts of the road are under such a dense canopy of trees, it seems like dusk. [1744x1308]
---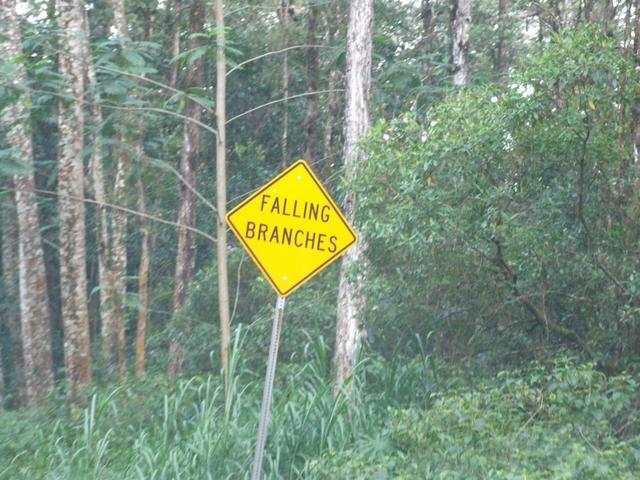 Apparently, those trees sometimes drop branches. [Closer]
---
E-mail domain: teresco.org, username: terescoj - Tue Aug 29 23:50:06 HST 2006
---
Copyright notice: All images are copyright © James D. Teresco unless otherwise specified. Unauthorized use is prohibited.
---