Na'alehu, Hawaii - August 30, 2006
The primary lunch option along the southern route across Hawaii is in Na'alehu, where everything seems to be the "southernmost" whatever it is in the U.S. We ate at the southernmost restaurant.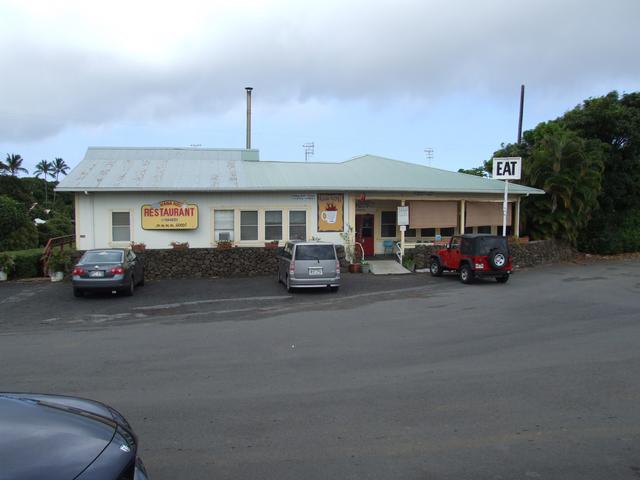 Our lunch stop. Very good. [Closer]
---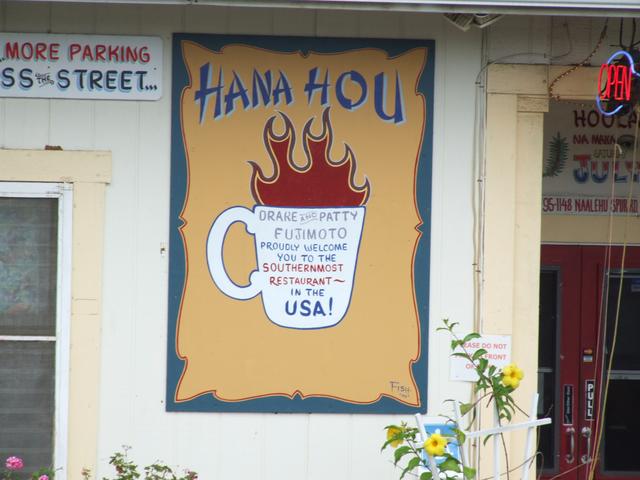 [1744x1308]
---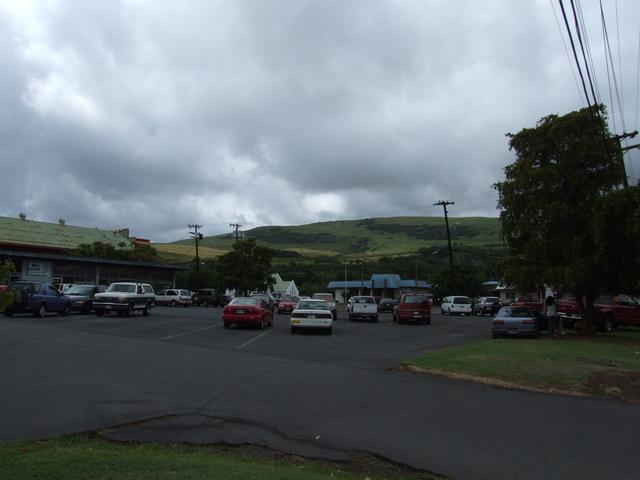 Hills above Na'alehu. [Closer]
---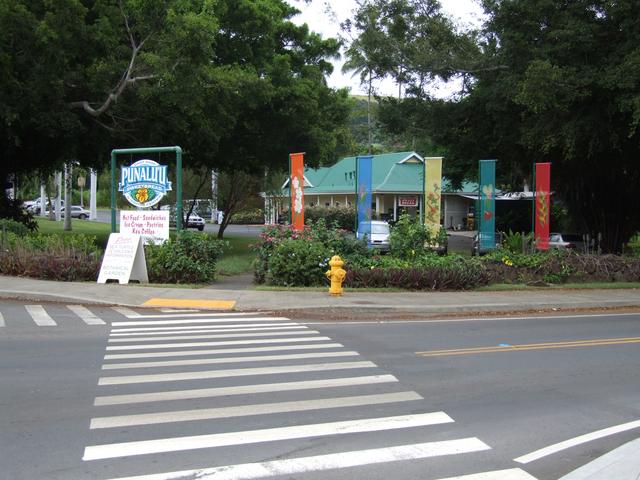 Then across to check out the bakery. [Closer]
---
E-mail domain: teresco.org, username: terescoj - Wed Aug 30 22:24:15 HST 2006
---
Copyright notice: All images are copyright © James D. Teresco unless otherwise specified. Unauthorized use is prohibited.
---