Sunrise over the Great Basin - September 2, 2006
The sun rising as seen from our flight from Honolulu to Newark. At this point, we were over northern Nevada, near the Utah border.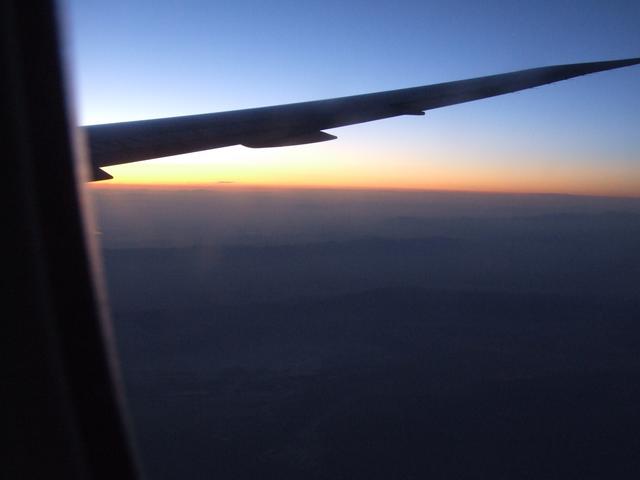 [1744x1308]
---
E-mail domain: teresco.org, username: terescoj - Sat Sep 2 23:22:13 EDT 2006
---
Copyright notice: All images are copyright © James D. Teresco unless otherwise specified. Unauthorized use is prohibited.
---