Union vs. RPI, 11/20/1998
These pictures were taken with my Sony Mavica FD-7 digital camera at the Houston Field House on November 20, 1998. Union beat RPI, 5-4 in overtime. Being superstitious, once Union took a lead, I didn't take out the camera until the game was over. So all I have are a few postgame shots. All images are 24-bit JPEGs and should be viewed on a 24-bit display. Quality is likely to be very poor when viewed on an 8-bit display.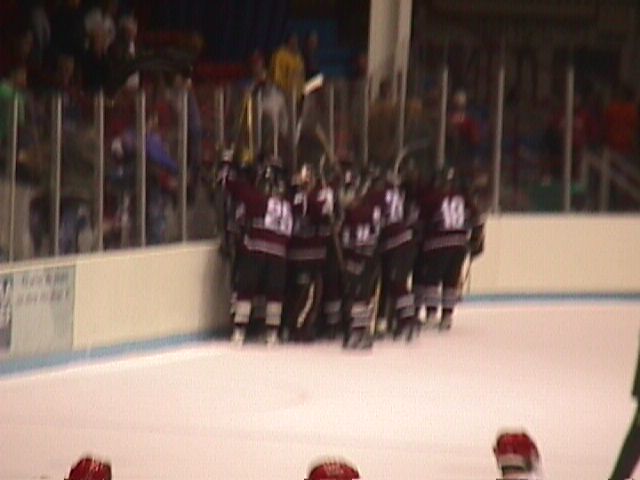 Postgame celebration.
---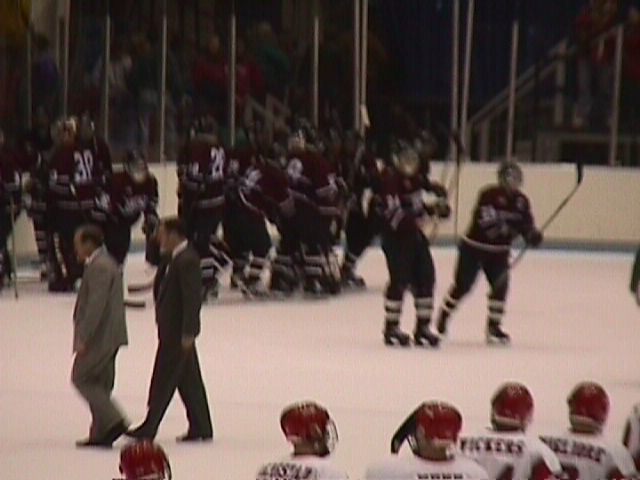 More postgame celebration.
---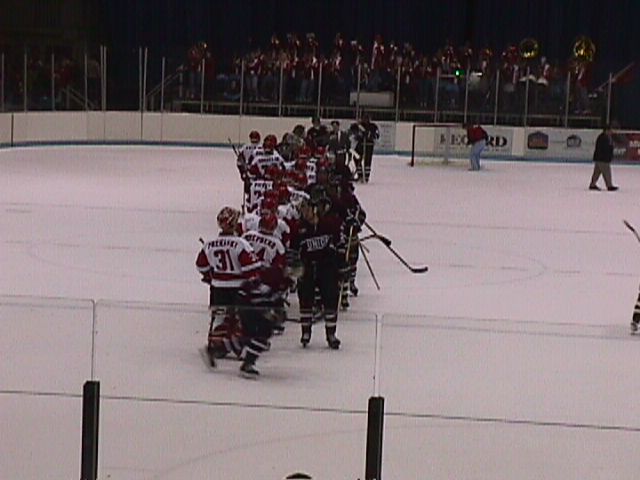 The handshake.
---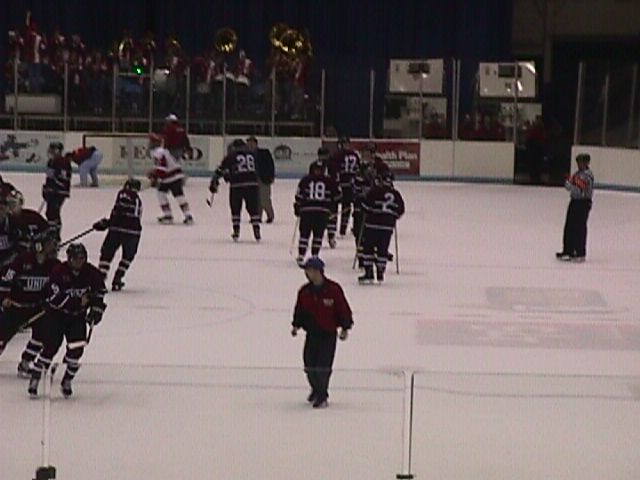 Skating off.
---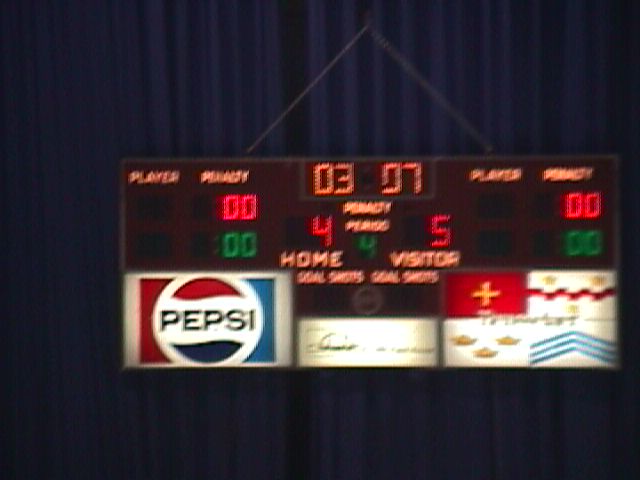 The fieldhouse scoreboard still with the final score.
---
E-mail domain: teresco.org, username: terescoj+pics Fri Nov 20 23:39:04 EST 1998
---
Copyright notice: All images are copyright © James D. Teresco unless otherwise specified. Unauthorized use is prohibited.
---