Union 3, RPI 2 (OT)
These pictures were taken with my Sony Mavica FD-7 digital camera at Achilles Rink on Friday, January 14, 2000, where Union defeated RPI, 3-2, in overtime. All images are 24-bit JPEGs and should be viewed on a 24-bit display. Quality is likely to be very poor when viewed on an 8-bit display.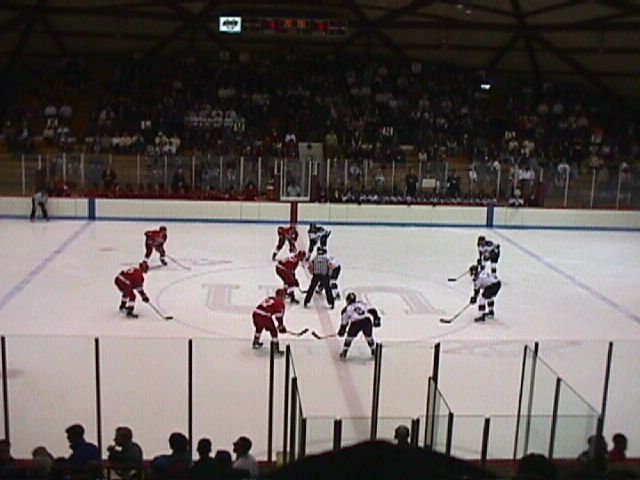 The opening faceoff.
---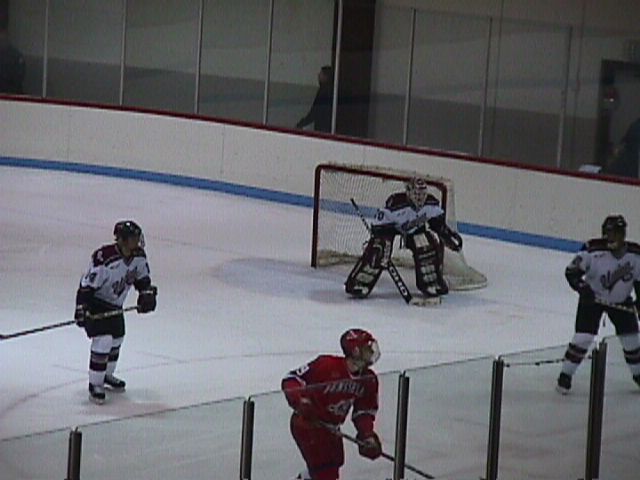 Union goalie Brandon Snee.
---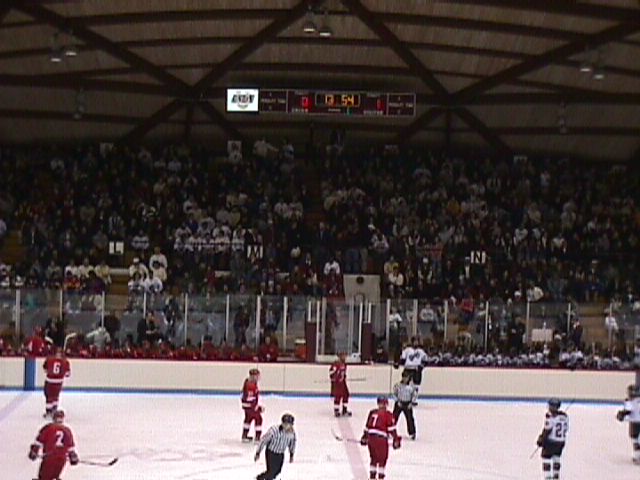 ---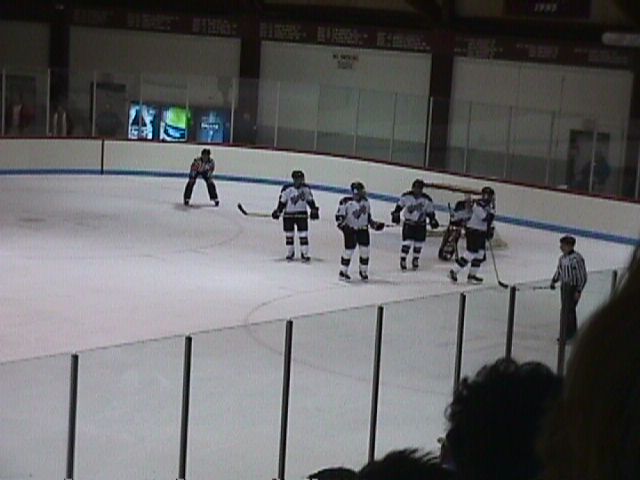 ---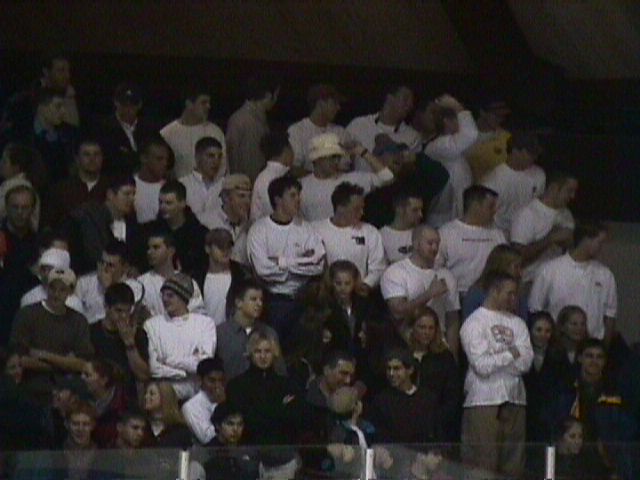 Section Q - wearing white for the Blizzard Warning.
---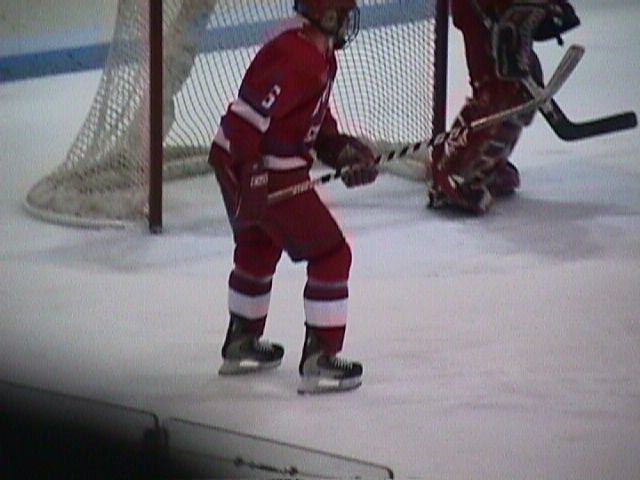 ---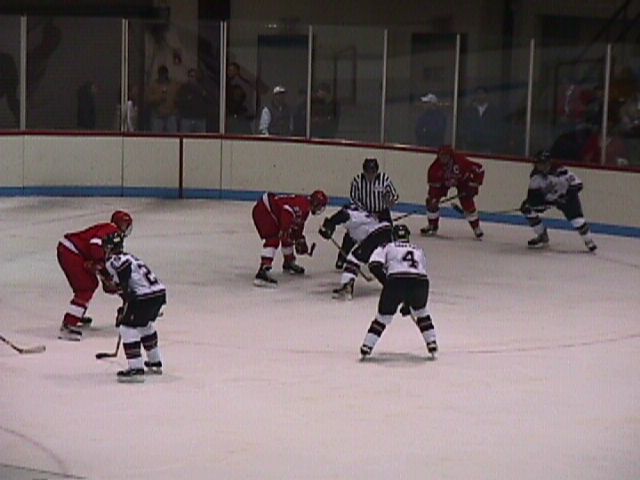 ---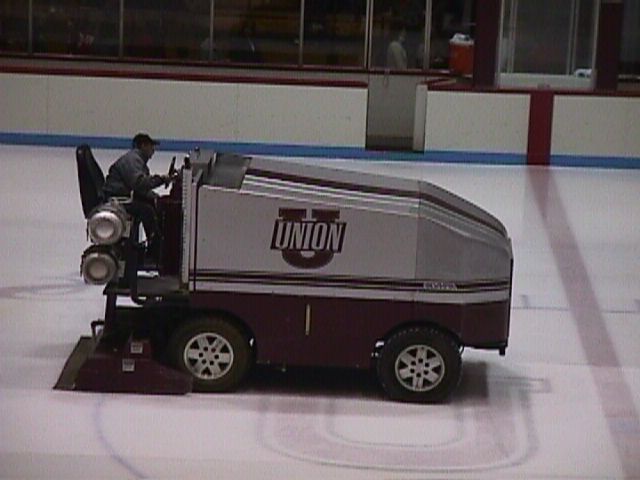 ---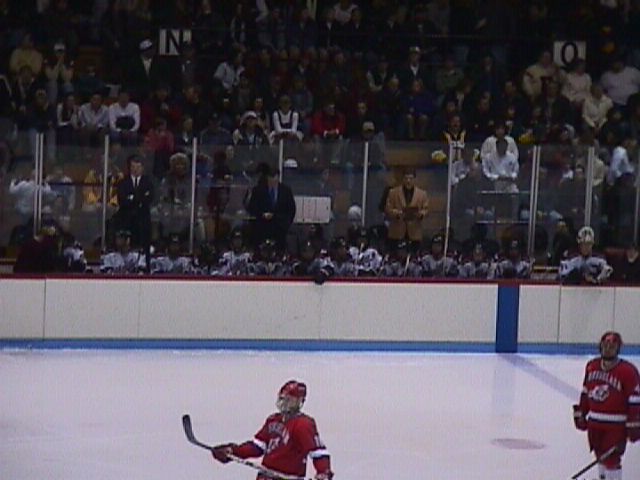 ---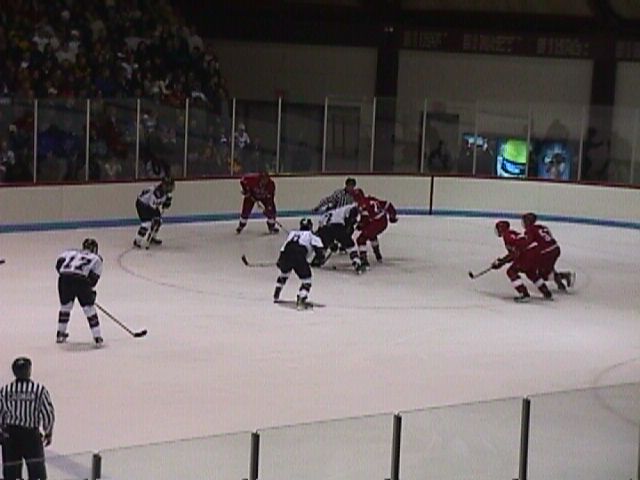 ---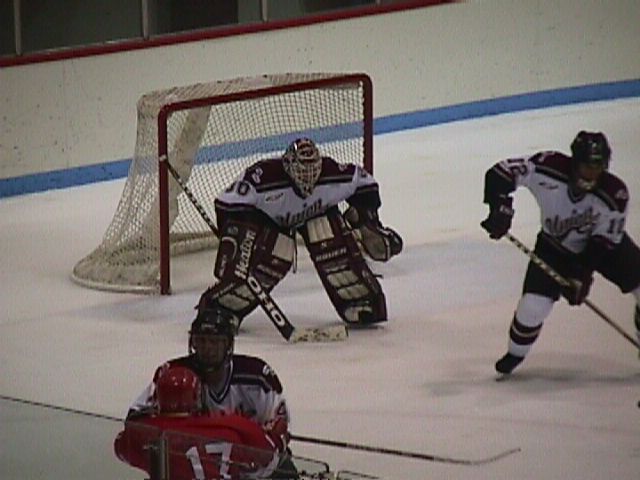 ---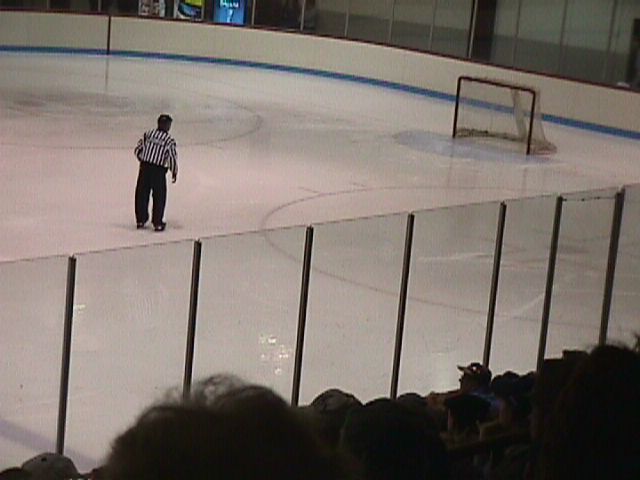 Water on the ice during the third-period delay to wait for it to freeze,
---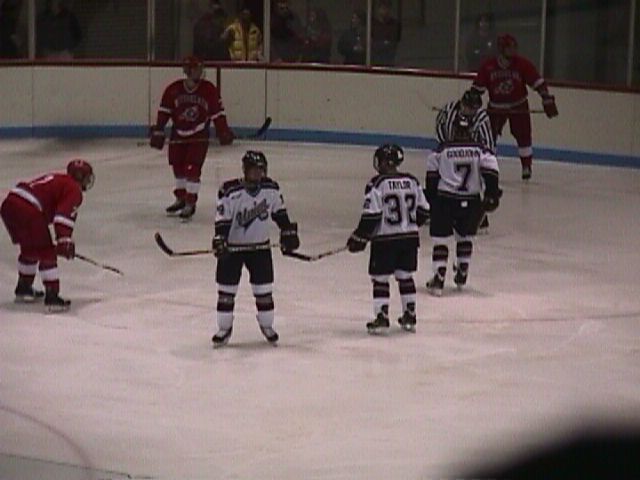 ---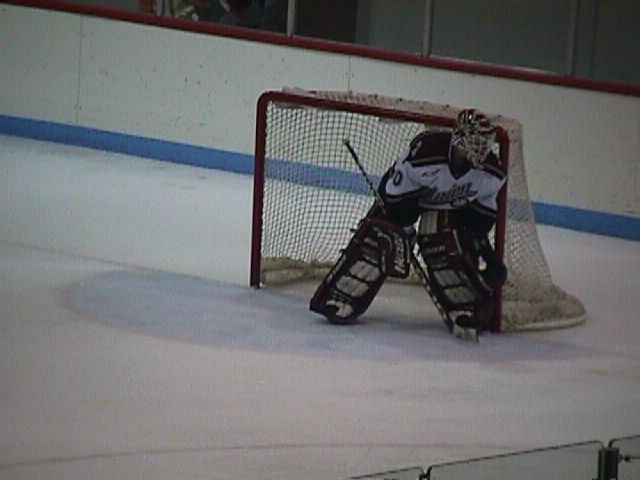 ---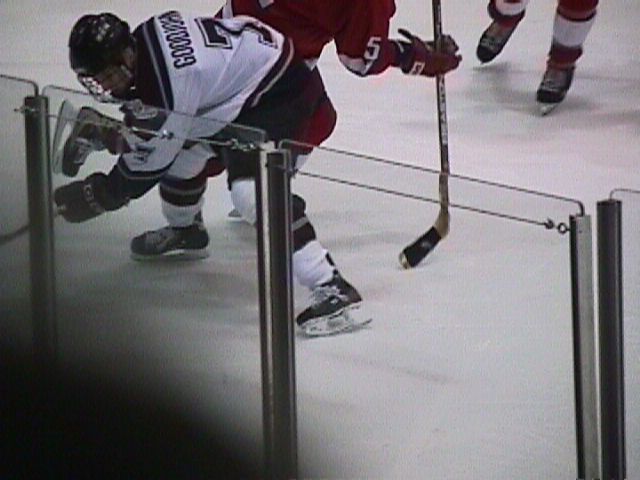 ---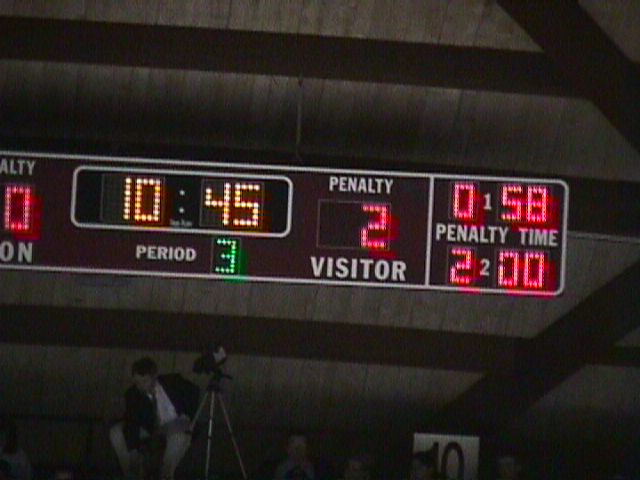 Good chance to get back in it - 5 on 3 upcoming.
---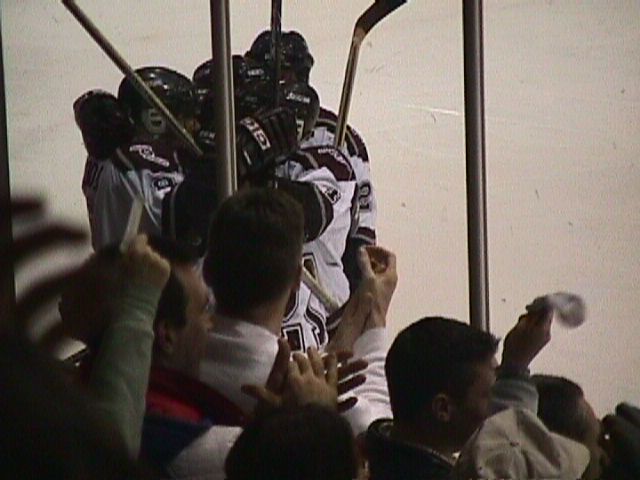 Union celebrates the shorthanded goal to get back in it.
---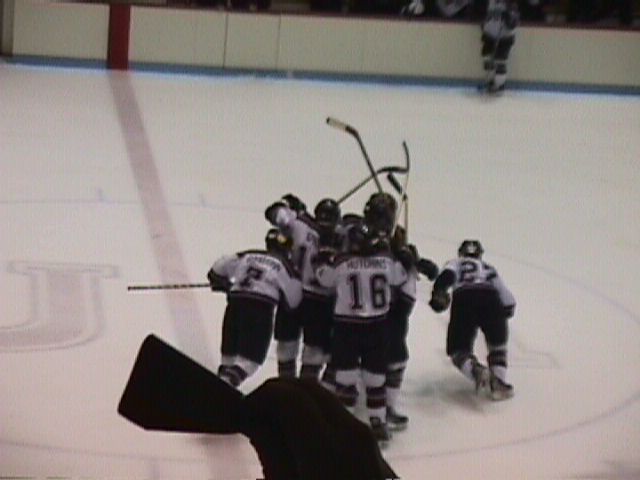 Union celebrates the tying goal with just 35 seconds left.
---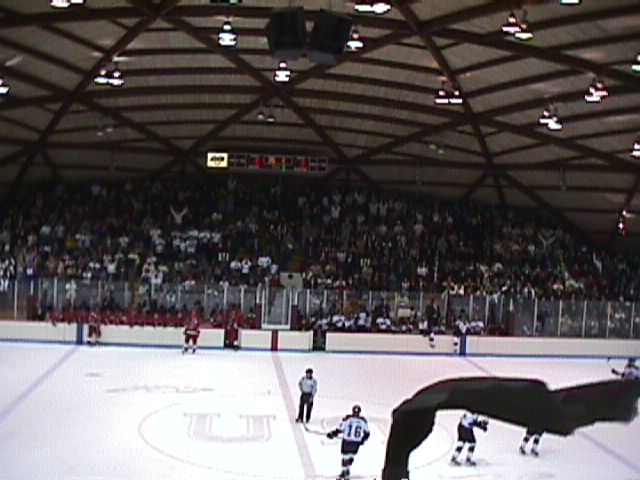 ---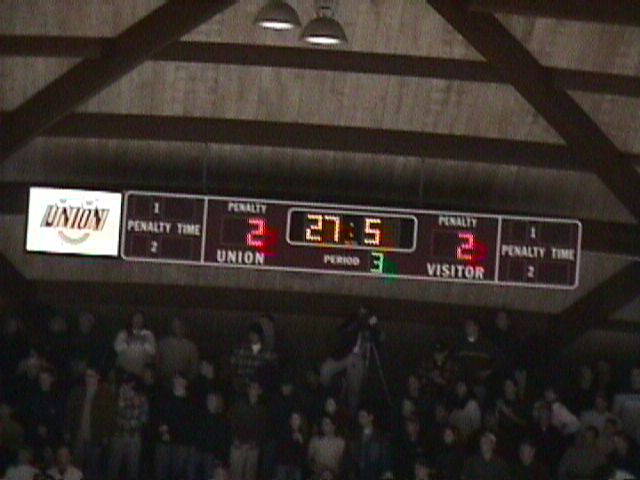 All tied up.
---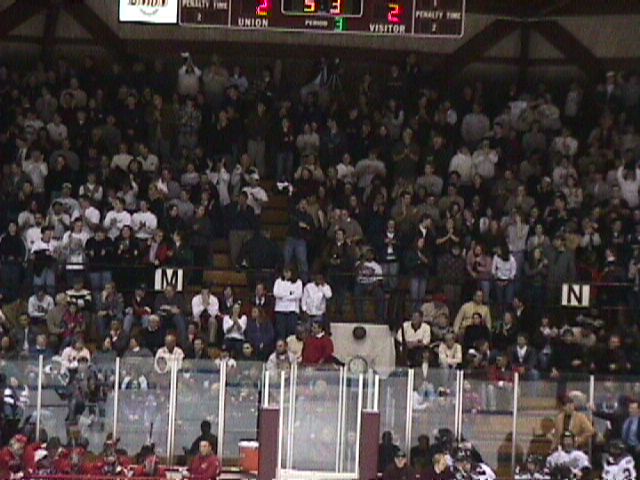 The crowd celebrates gives Union a standing ovation as the third period winds down.
---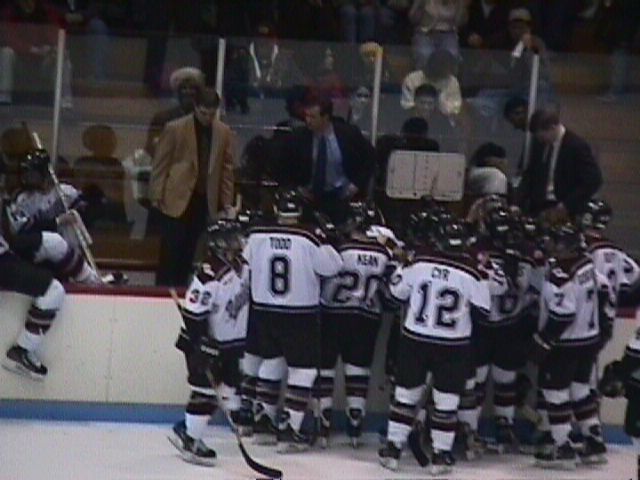 The Union players and coaching staff discuss strategy for the overtime period.
---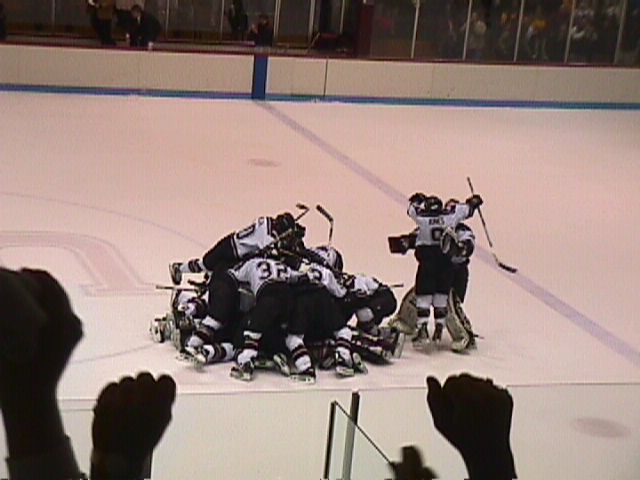 The Union players pile on Alex Todd after his goal won the game for Union with 30 seconds left in overtime.
---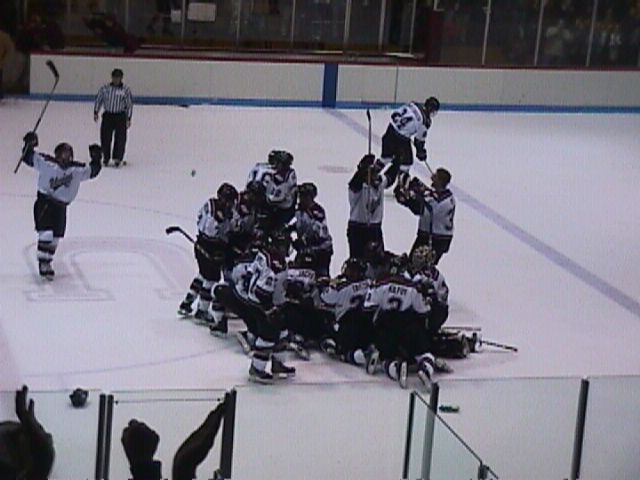 ---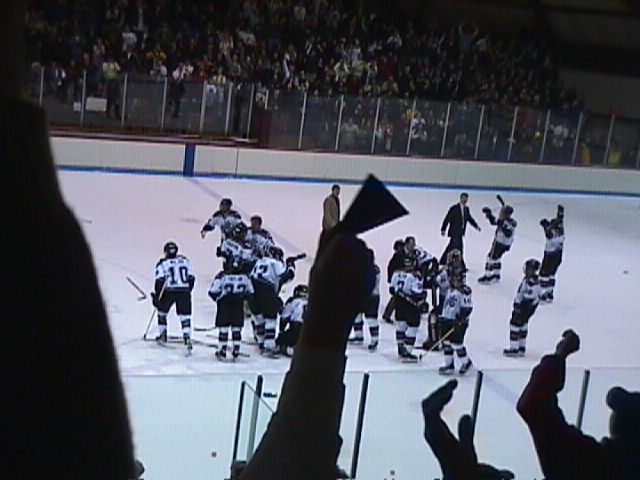 ---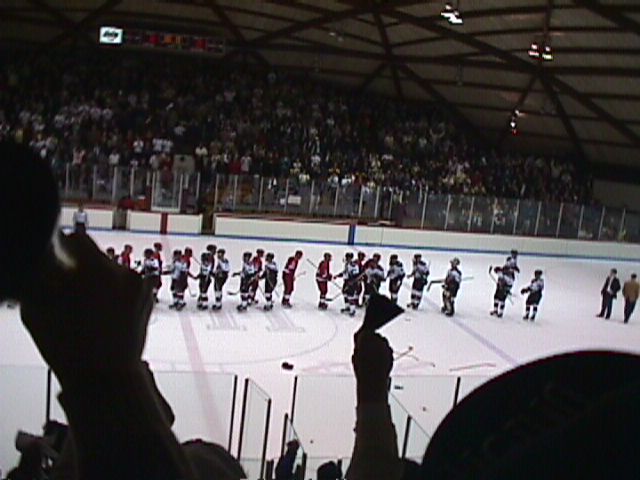 ---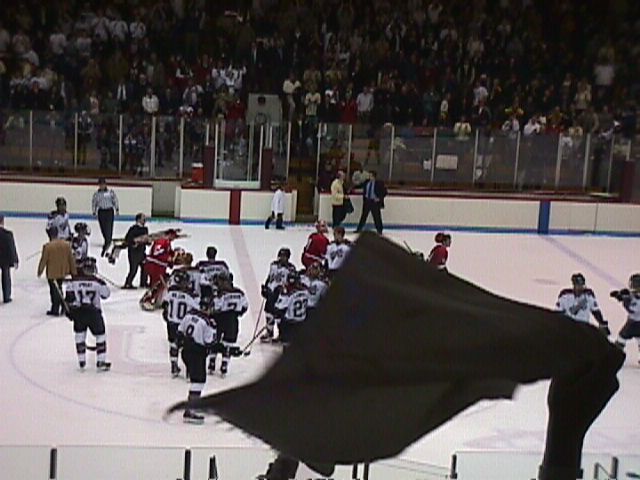 Stick salute (and a white towel)
---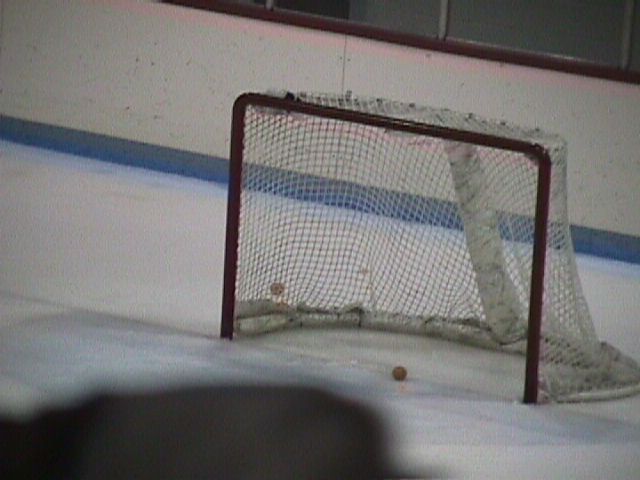 One of the oranges in the net after the game.
---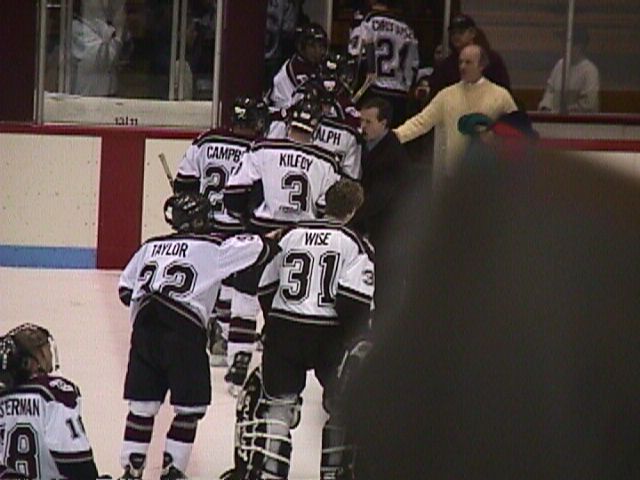 ---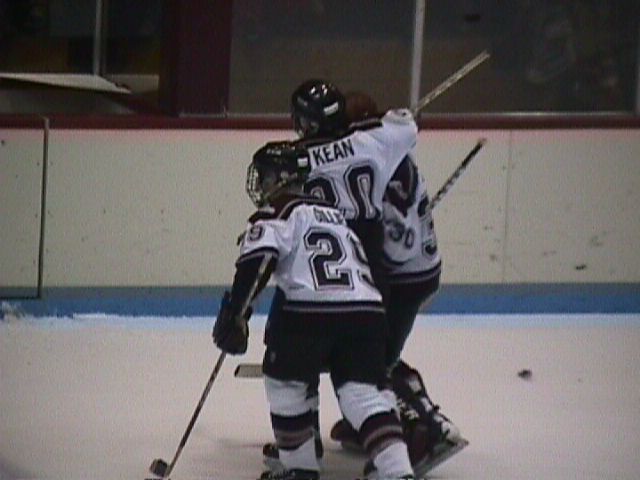 ---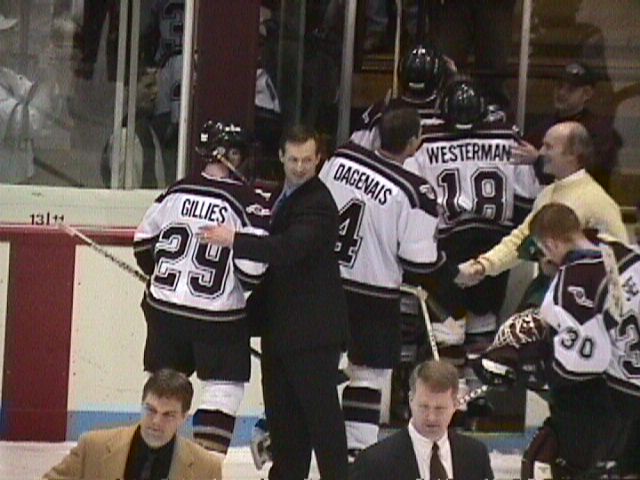 ---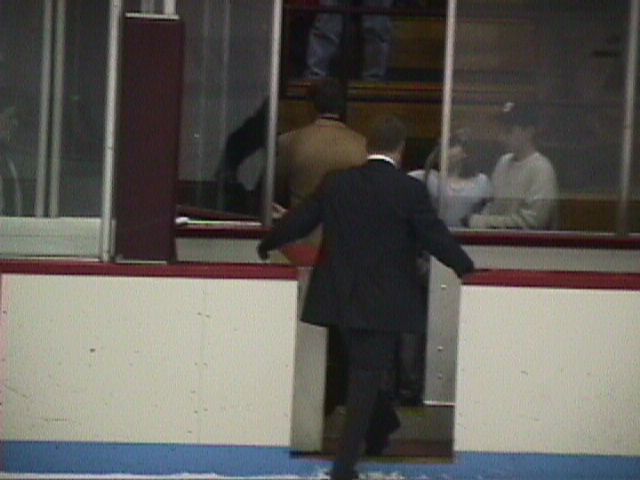 ---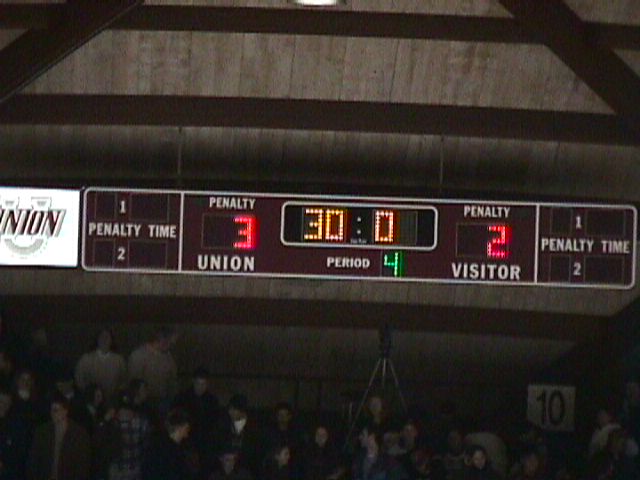 The unlikely final score.
---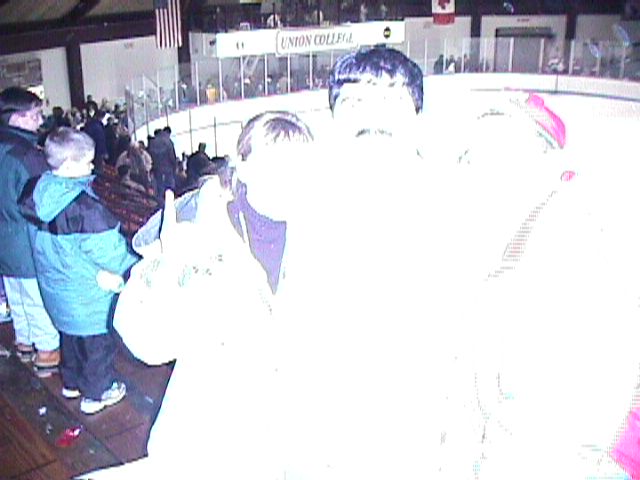 Anne, Chris, and Andy with a little too much flash. Oh well.
---
E-mail domain: teresco.org, username: terescoj+pics Sat Jan 15 12:45:02 EST 2000
---
Copyright notice: All images are copyright © James D. Teresco unless otherwise specified. Unauthorized use is prohibited.
---