Union at Brown, 3/3/2000
These pictures were taken with my Sony Mavica FD-7 digital camera at Meehan Auditorium in Providence on March 3, 2000, where Union and Brown played a game to determine the final ECAC playoff spot. Union won, 4-2.

All images are 24-bit JPEGs and should be viewed on a 24-bit display. Quality is likely to be very poor when viewed on an 8-bit display.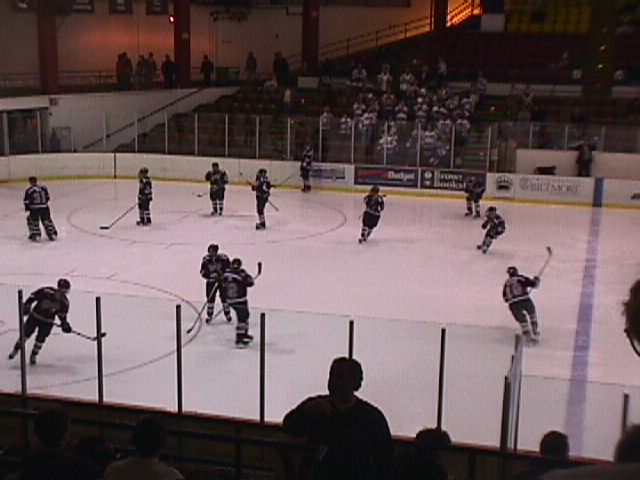 Union takes the ice for warmups.
---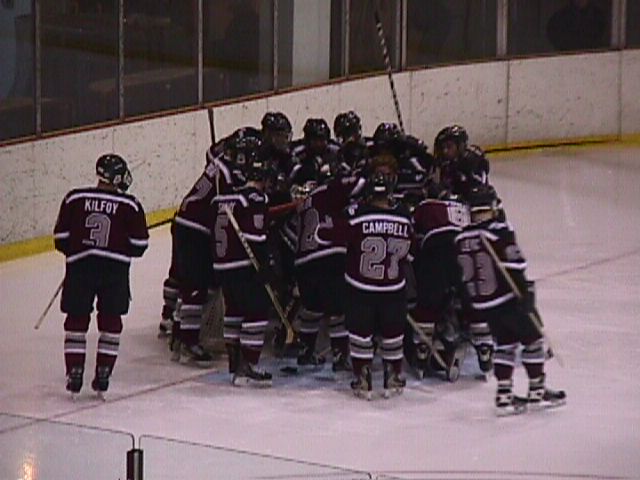 ---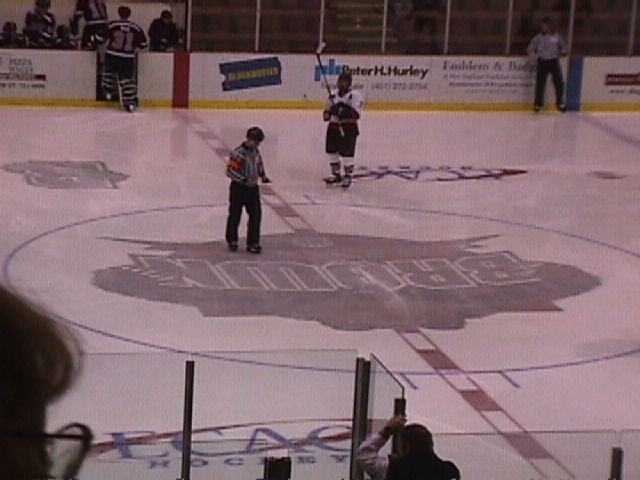 ---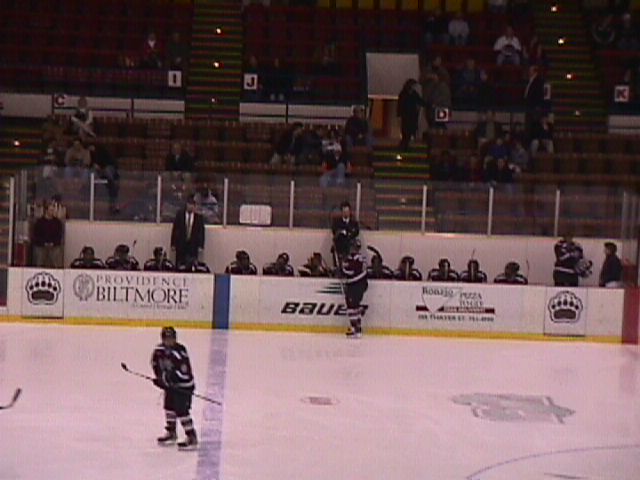 ---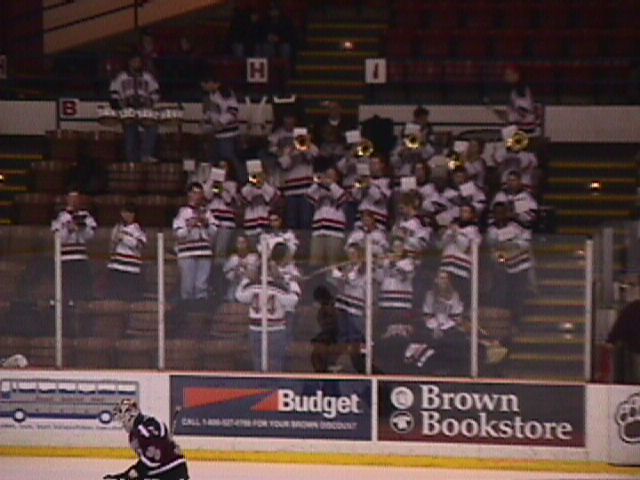 The Brown band.
---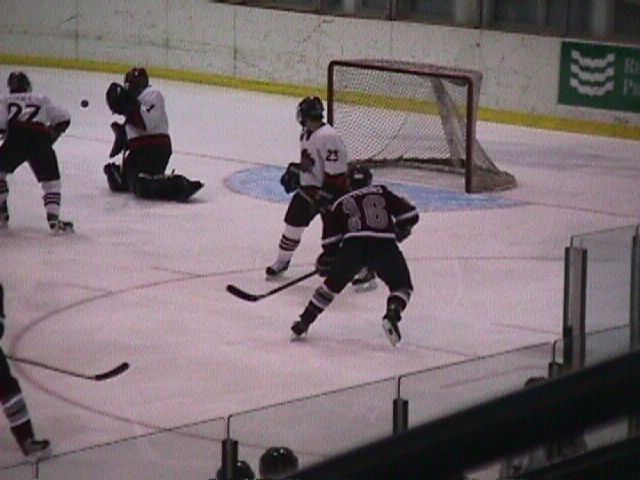 Save Stirling.
---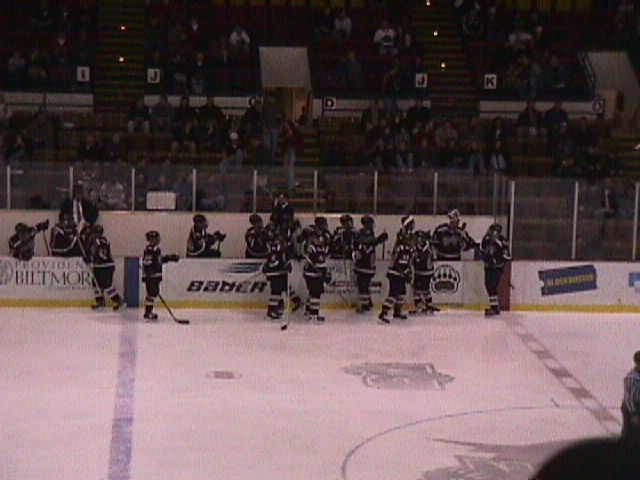 The Union bench celebrates their first goal, by senior Ryan Campbell.
---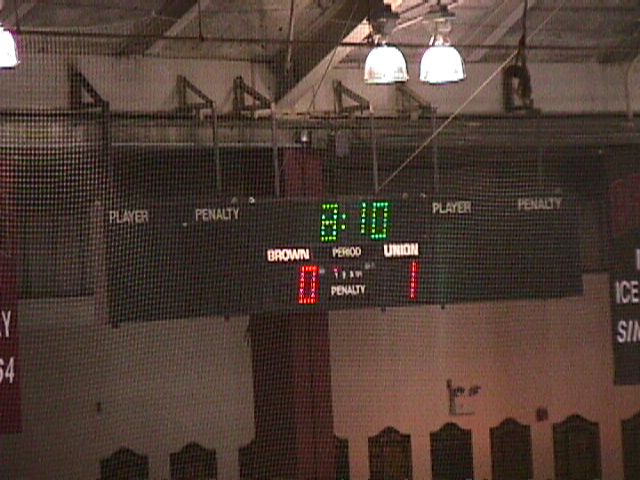 ---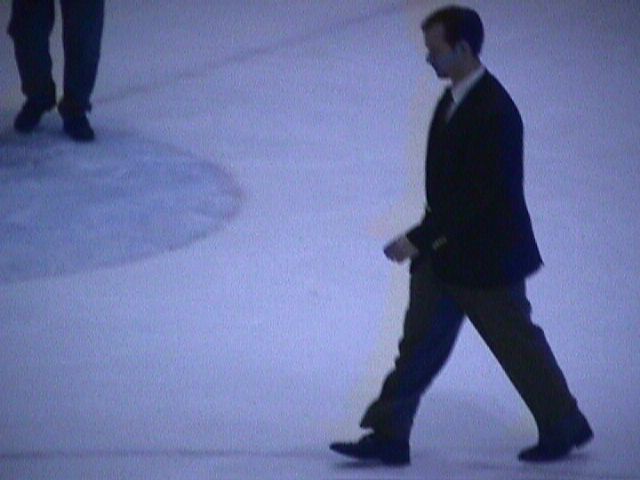 Kevin Sneddon leaves the ice after the first period.
---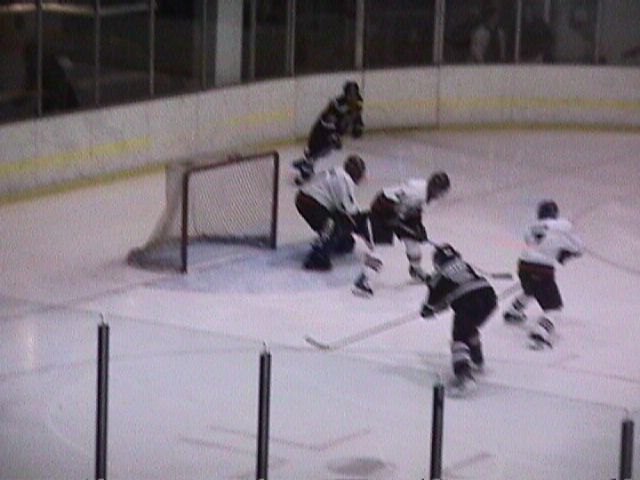 A second period scoring chance for Union.
---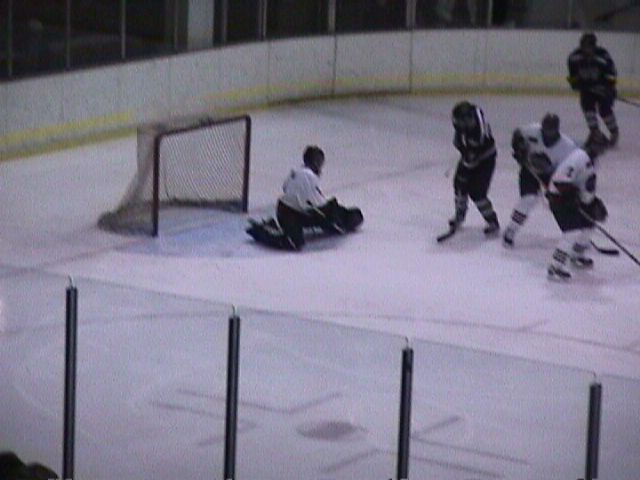 ---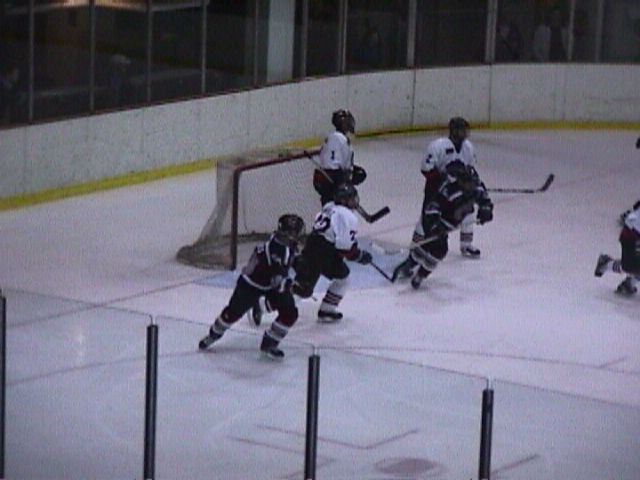 ---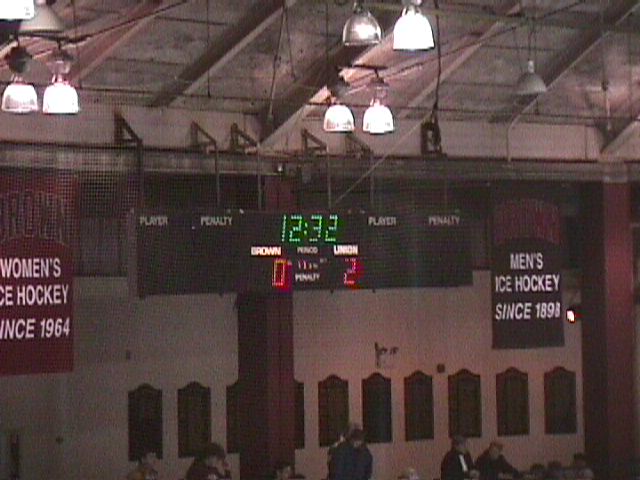 2-0 Union. Second period. This one by another senior, Jeff Sproat.
---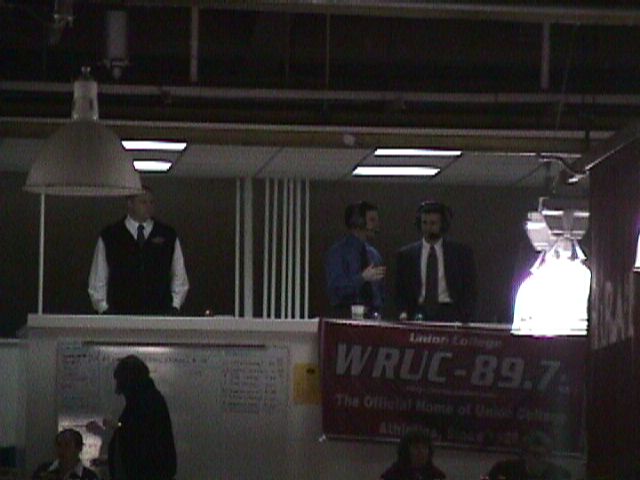 The WRUC broadcast team.
---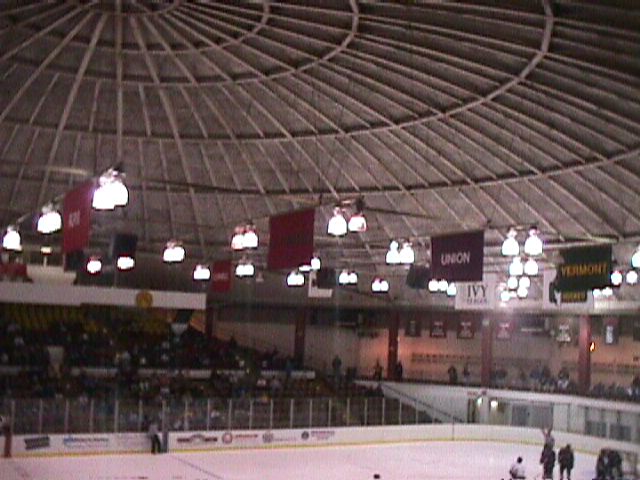 Meehan's banners.
---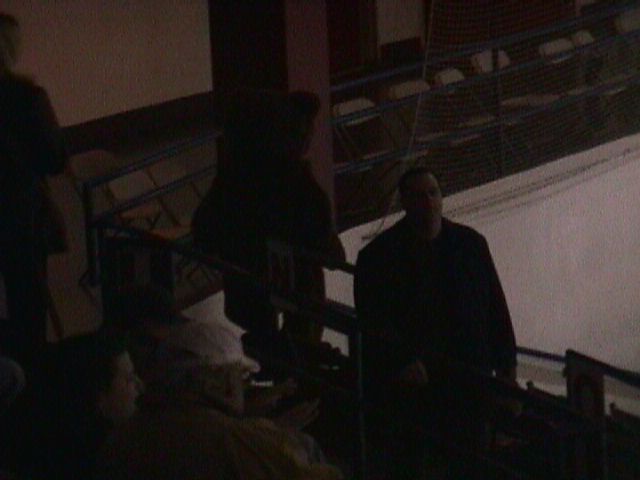 ---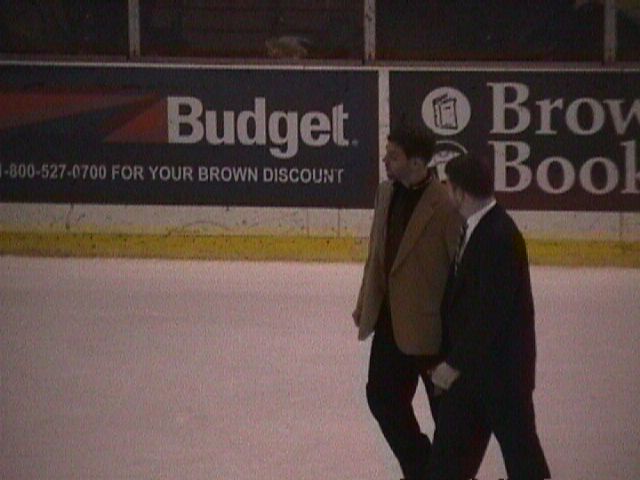 The assistant coaches after the second period.
---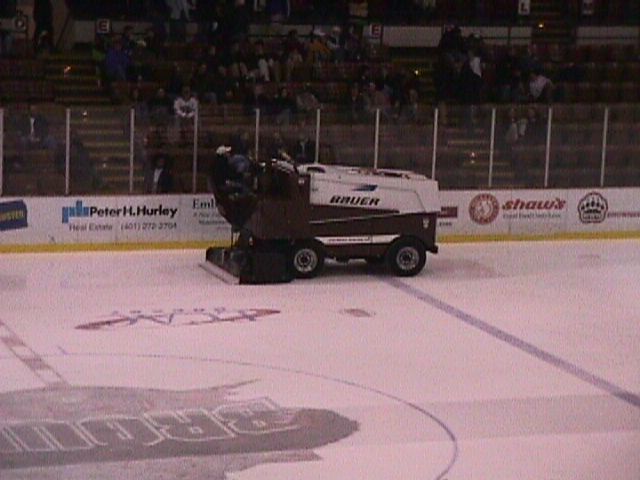 Second intermission.
---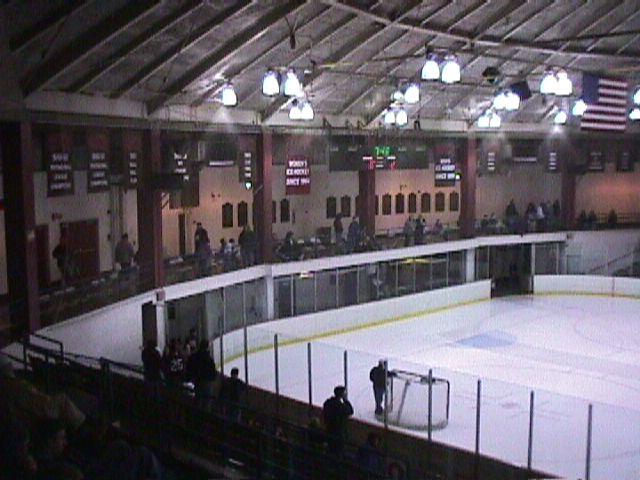 More Meehan banners.
---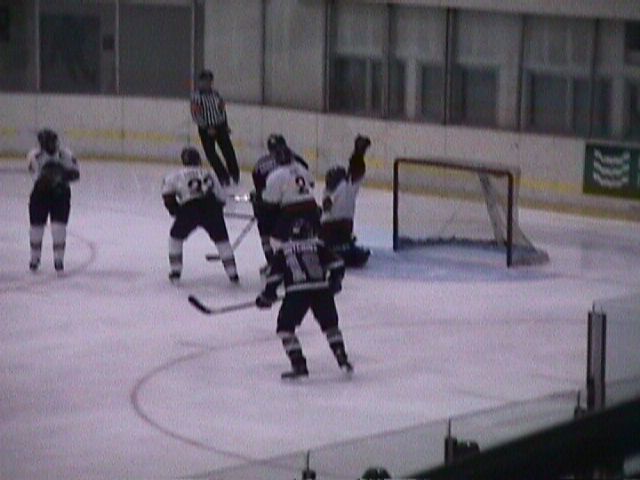 Save Stirling.
---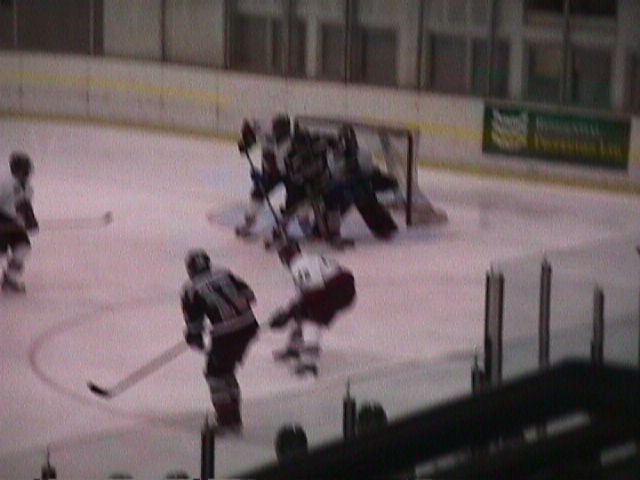 3-0 Union. Jeff Hutchins on this one.
---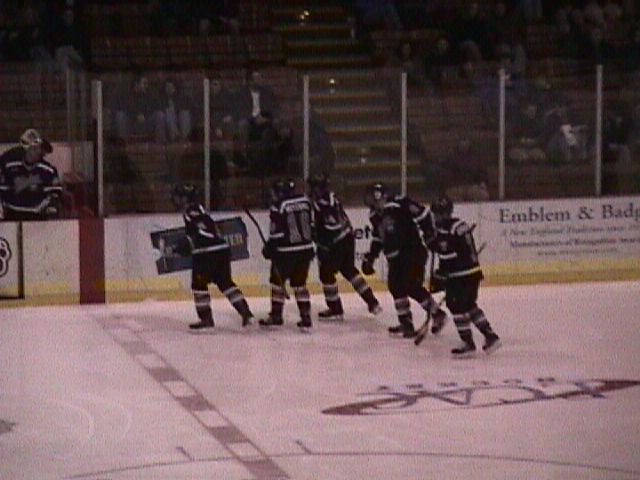 ---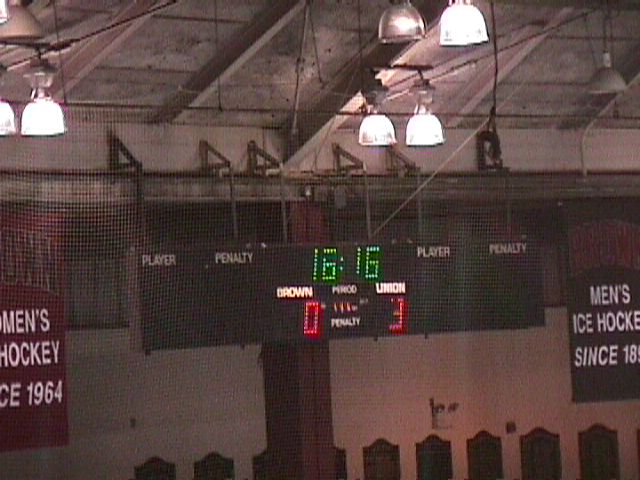 ---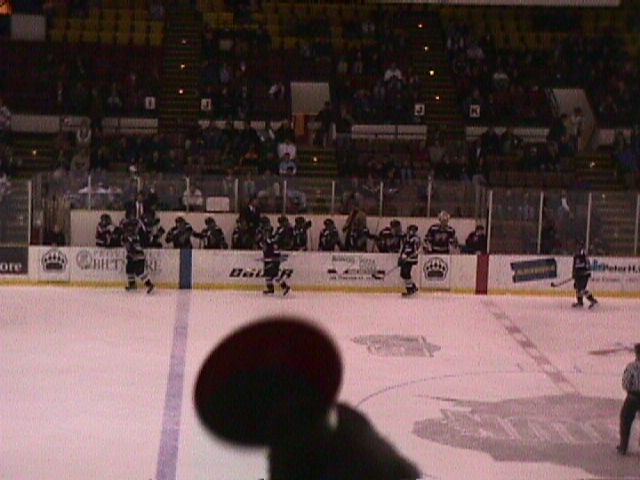 ---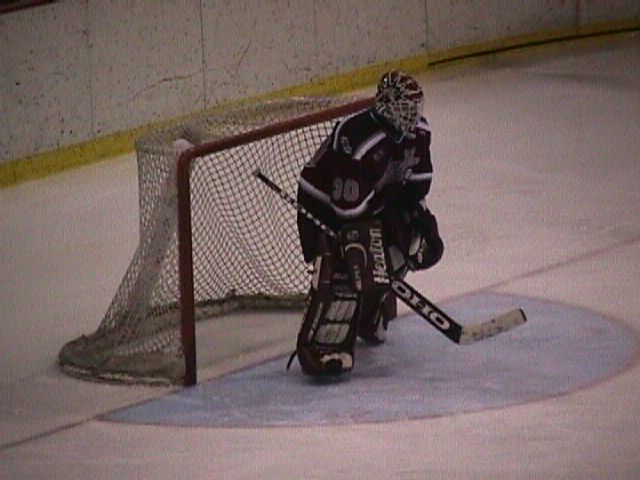 Brandon Snee, carrying a shutout deep into the third.
---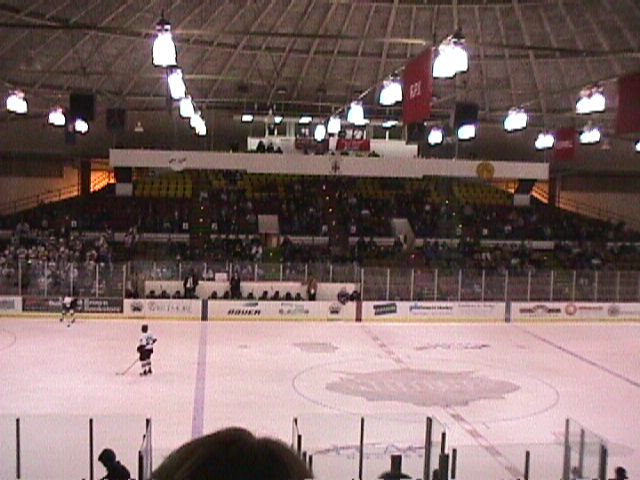 Look, no one is here.
---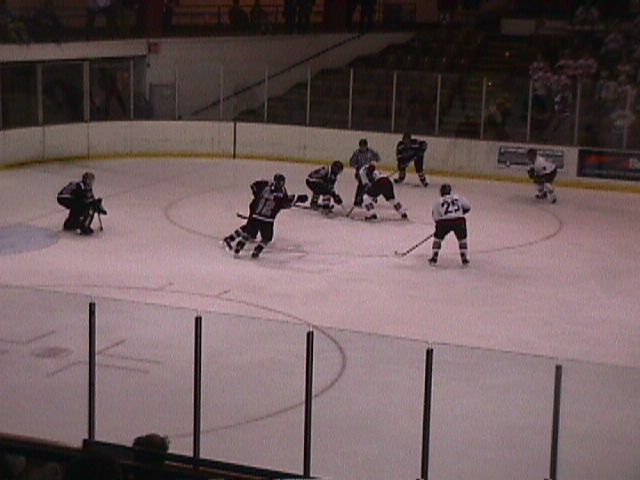 ---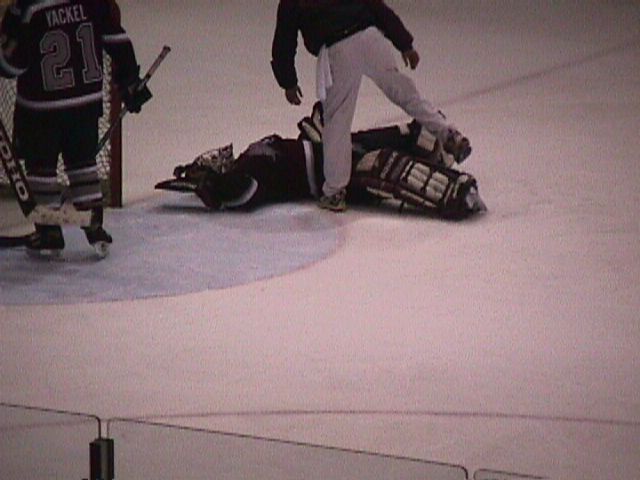 Brandon Snee is down with a leg cramp after Brown's first goal.
---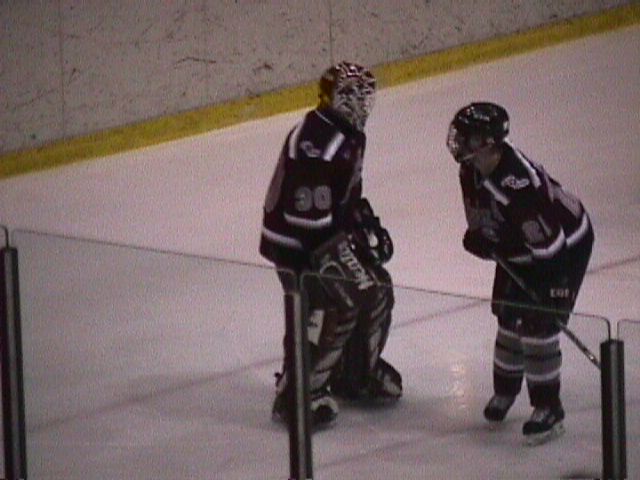 Looks like Snee will be OK.
---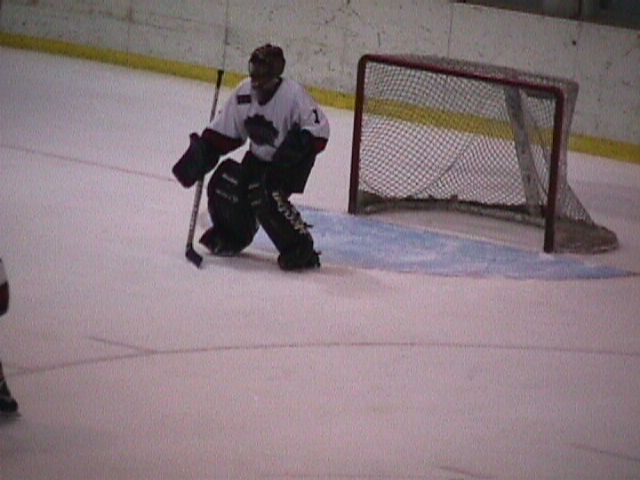 Scott Stirling on the other end.
---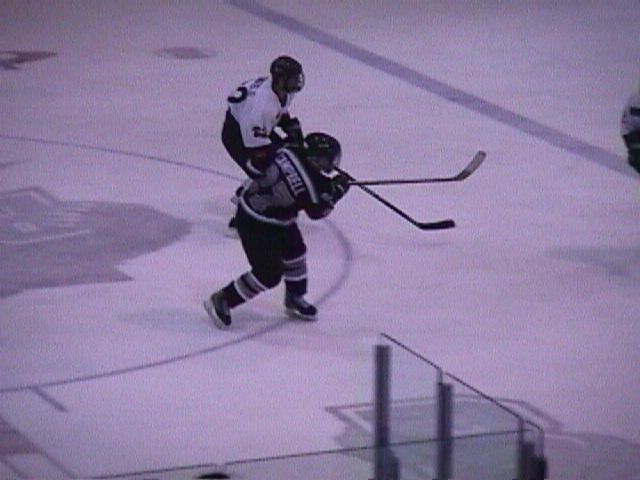 Campbell during the third.
---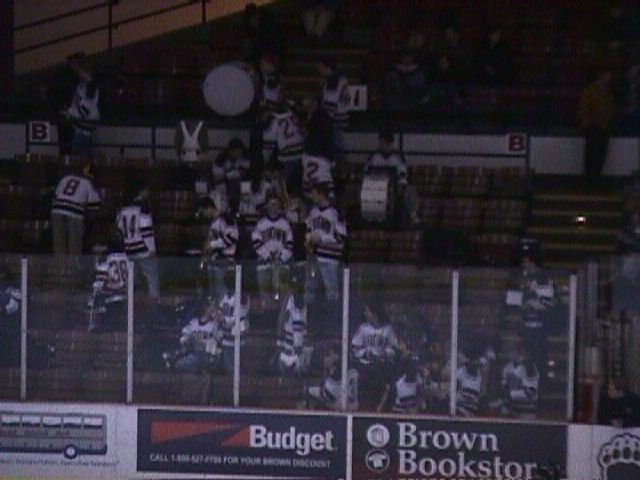 The Brown band is packing up, but they're not leaving yet.
---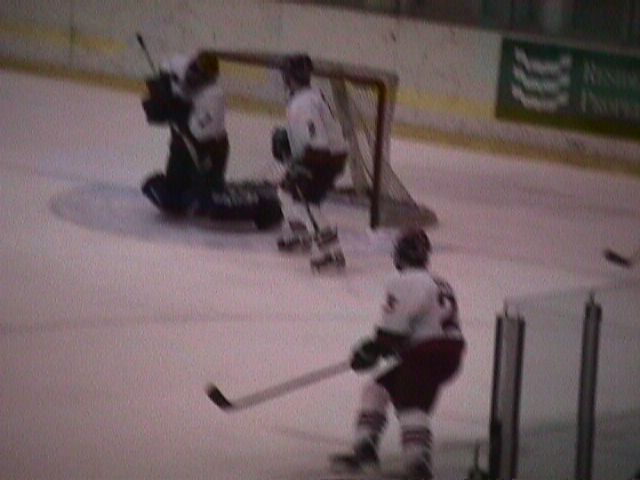 ---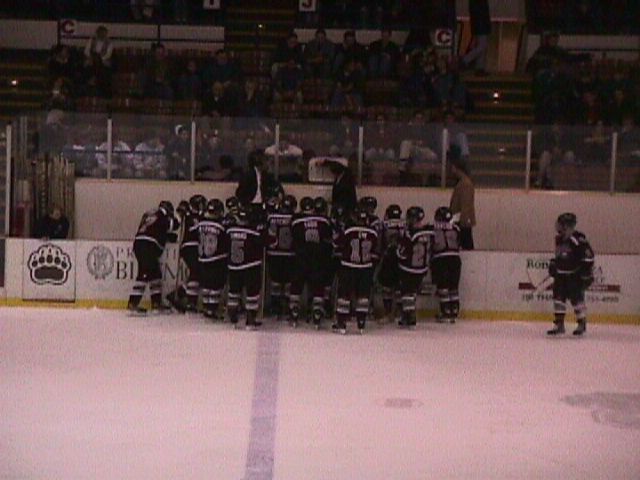 Time out.
---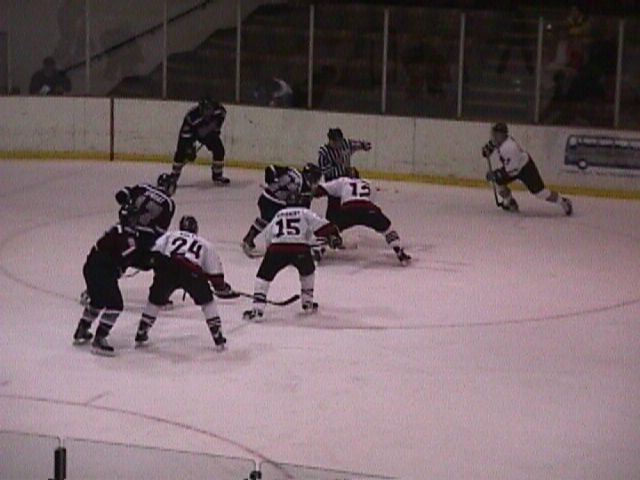 ---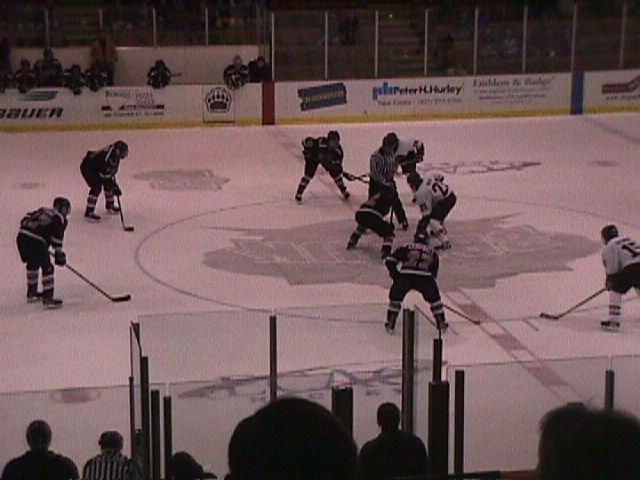 ---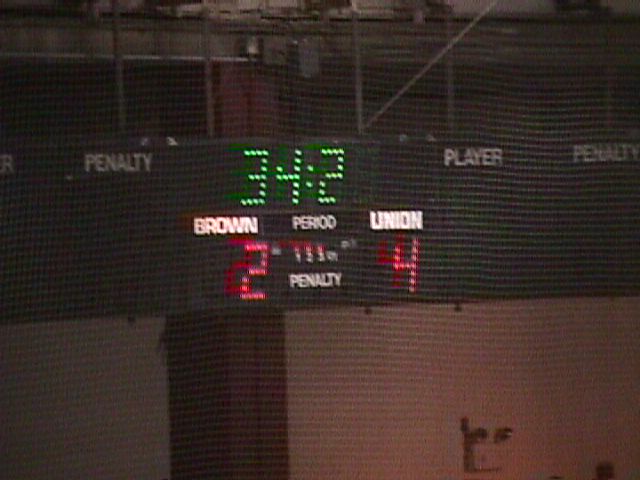 A Brown rally, but not enough time left for them.
---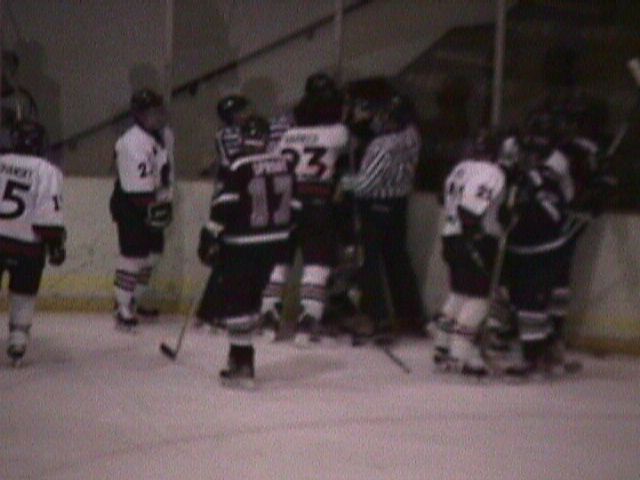 A little pushing and shoving at the end.
---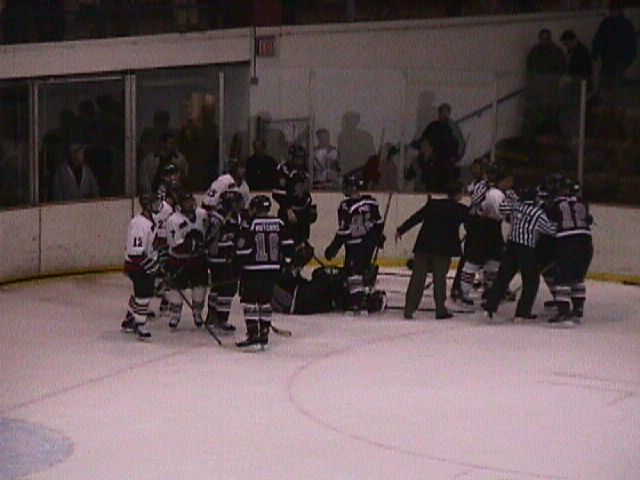 Kevin Sneddon helping to separate the players after the game.
---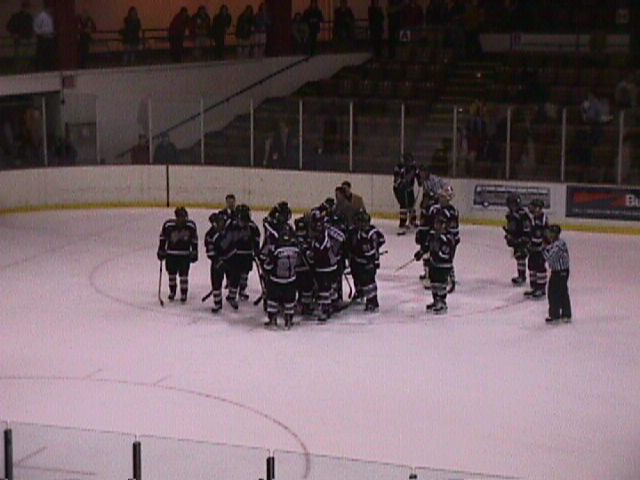 The Union team gathers to celebrate their playoff berth.
---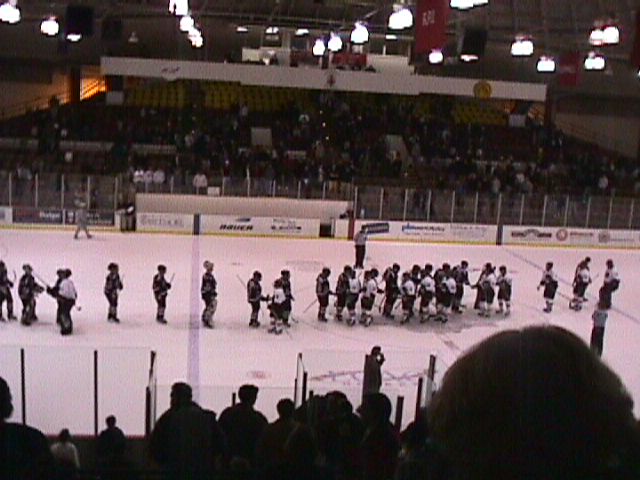 ---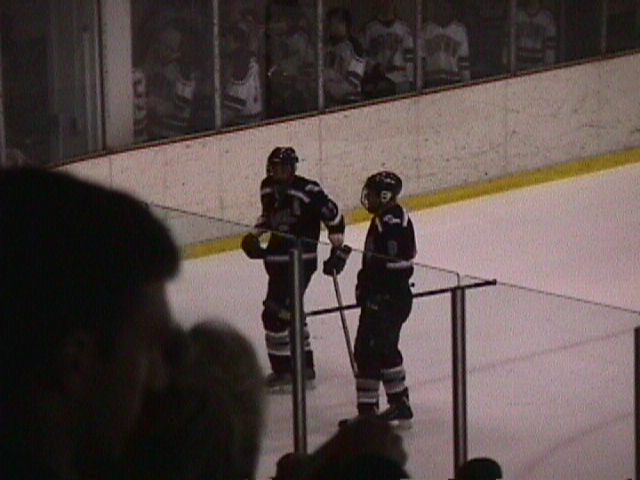 ---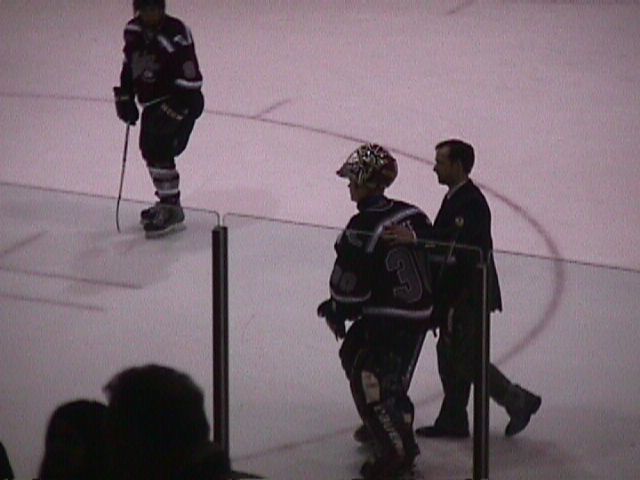 ---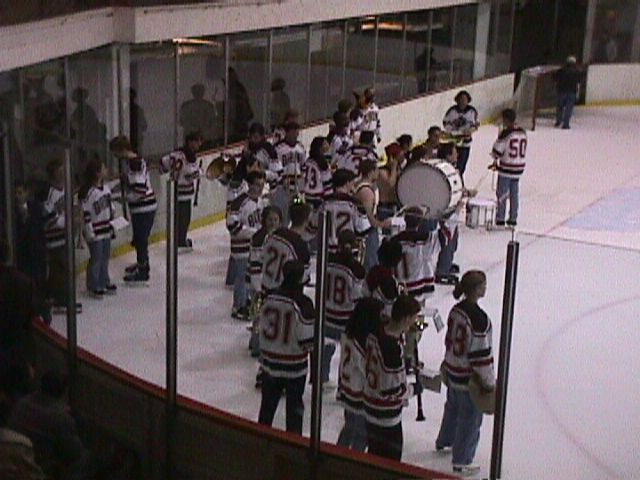 They weren't leaving, they were putting on skates!
---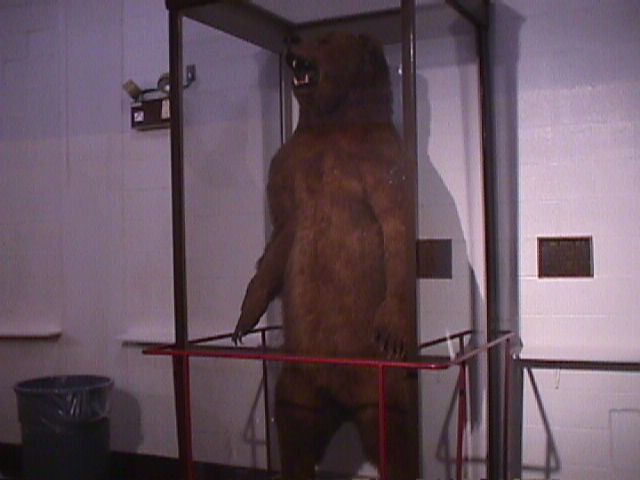 The Brown Brown Bear.
---

Later in this weekend trip, my car approached 100,000 miles.
---

And then it really approached it.
---

Coming up on the junction of I-89 North while driving up I-93 North near Concord, NH....
---

We turn 100K. And I need a gas station.
---
E-mail domain: teresco.org, username: terescoj+pics Sat Mar 11 22:33:48 EST 2000
---
Copyright notice: All images are copyright © James D. Teresco unless otherwise specified. Unauthorized use is prohibited.
---