Union Hockey vs. Princeton - December 5, 2003
These pictures were taken with my Olympus C730 Ultra Zoom digital camera at Messa Rink at Achilles Center, in Schenectady, New York, on December 5, 2003. The Union College Dutchmen were hosting the Princeton Tigers and were debuting their new home uniform jerseys.

Most images are shown at a resolution of 640x480, but are available in their full 2048x1536 size by clicking on the links after the captions.

There aren't many pictures. Just a few to get the basic idea of the uniforms.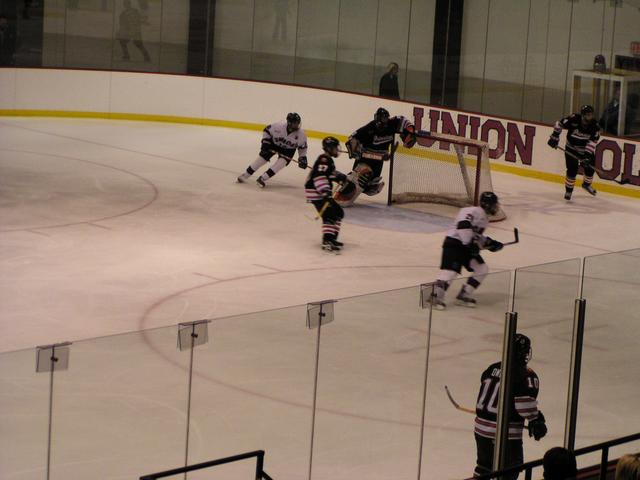 [2048x1536]
---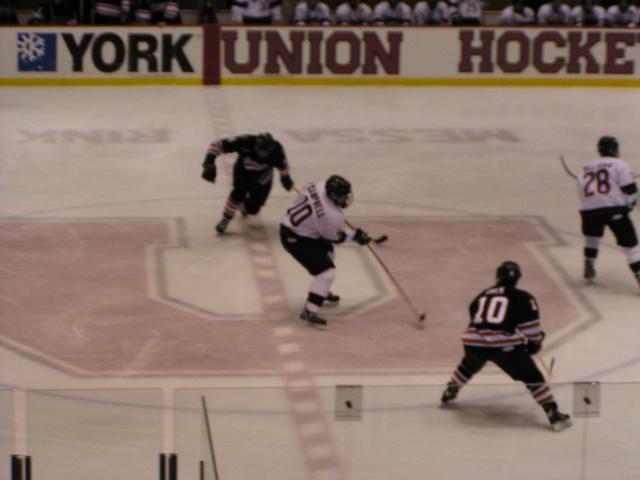 [2048x1536]
---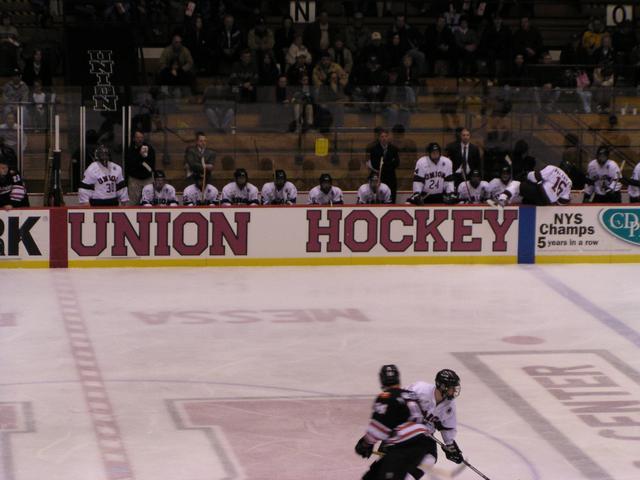 [2048x1536]
---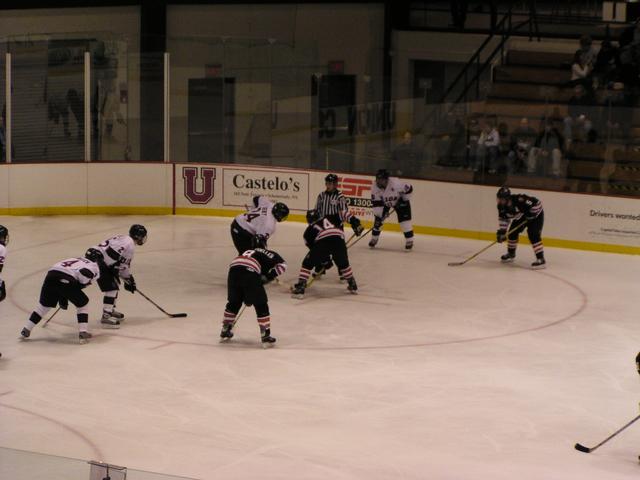 [2048x1536]
---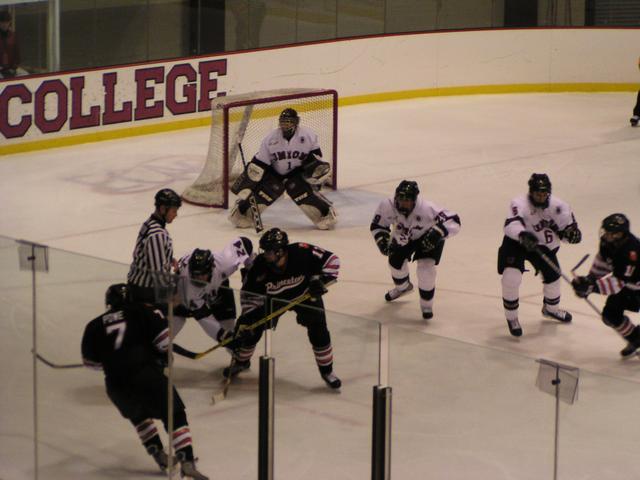 [2048x1536]
---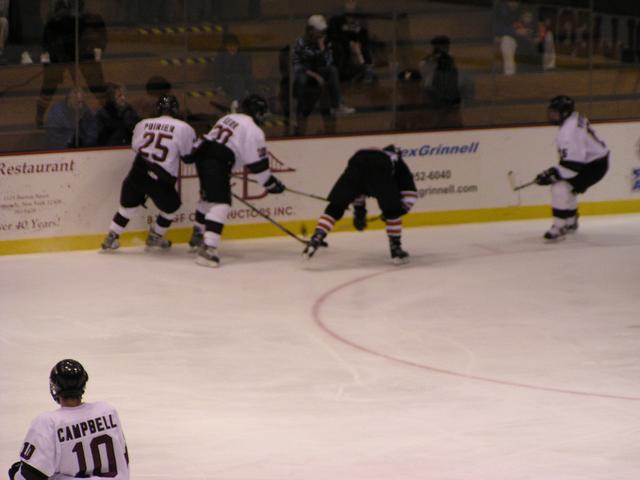 [2048x1536]
---
E-mail domain: teresco.org, username: terescoj - Fri Dec 12 19:24:47 MST 2003
---
Copyright notice: All images are copyright © James D. Teresco unless otherwise specified. Unauthorized use is prohibited.
---