Neighborhood Kids - May 25, 1987
This picture was taken with a Polaroid Sun 600 instant camera on Kreisel Terrace in Amsterdam, New York, on Memorial Day 1987, and (much) later scanned in.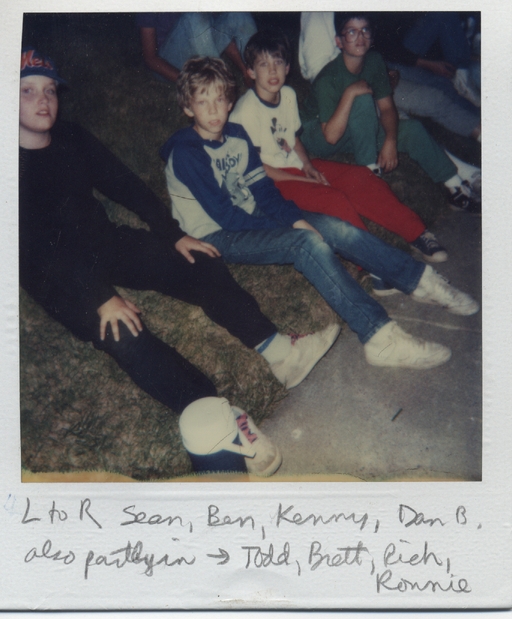 Part of the neighborhood crowd. Too bad there's just the one picture. [1024x1245]
---
E-mail domain: teresco.org, username: terescoj - Sat Jul 29 22:13:56 EDT 2006
---
Copyright notice: All images are copyright © James D. Teresco unless otherwise specified. Unauthorized use is prohibited.
---