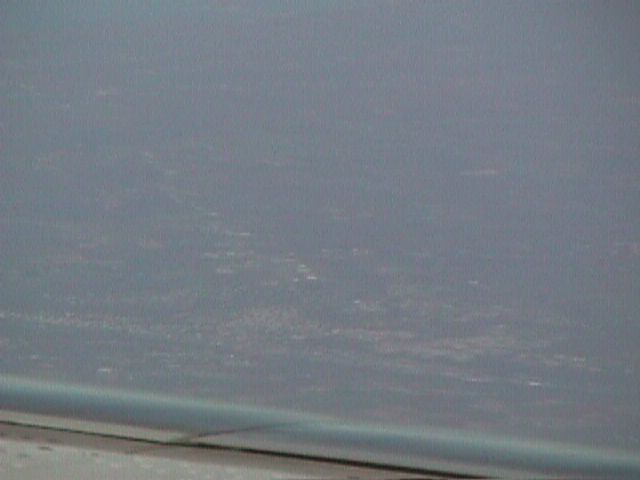 This may be Amsterdam, but I don't think so. We flew right up I-88.
---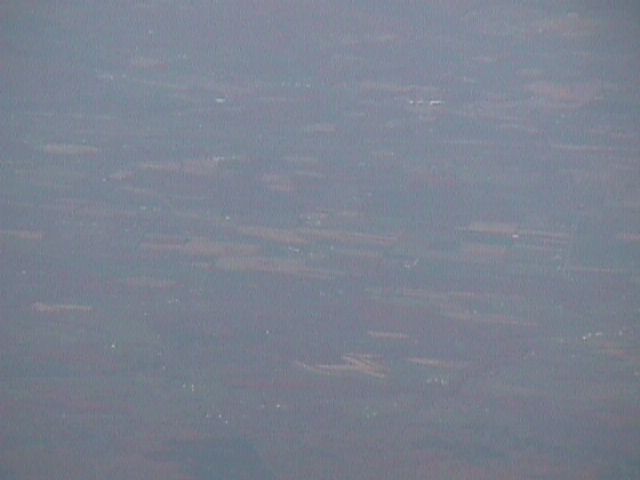 Not sure what this one is. I believe it's the Mohawk River.
---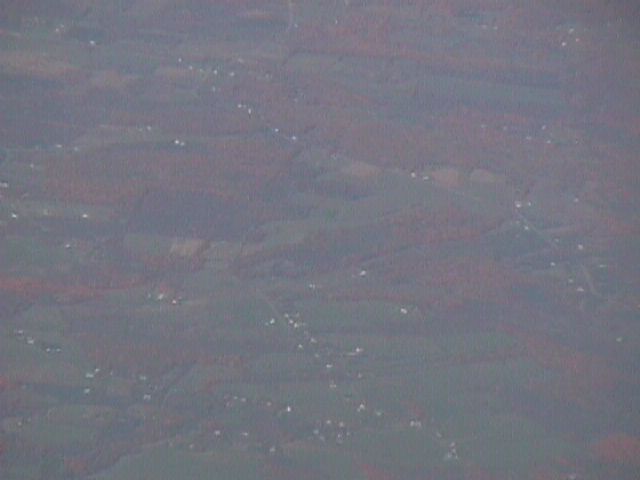 ---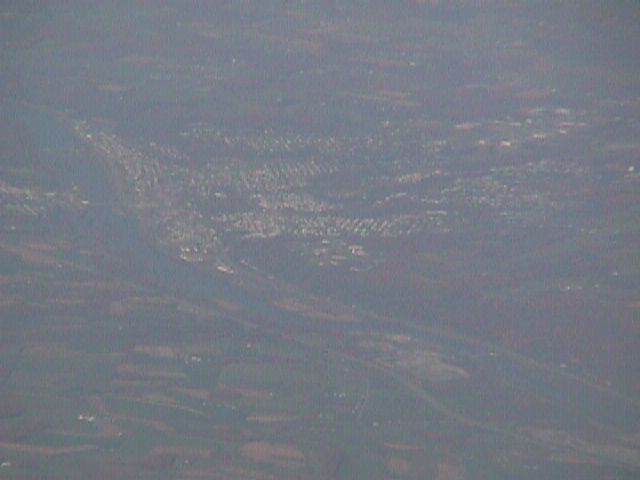 OK, this is definitely Amsterdam, NY. Very neat. The city is clearly visible, as is the river and Rte 5 on the north side of the river and the Thruway on the south side.
---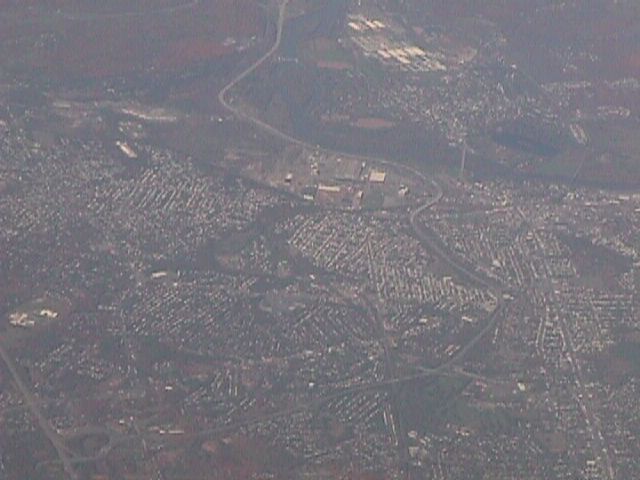 Rotterdam and Schenectady. I-890 is cutting through the middle of thie one, and exit 25 of the Thruway is at the lower left. Also notice the GE complex near the center, the Western Gateway Bridge and Scotia.
---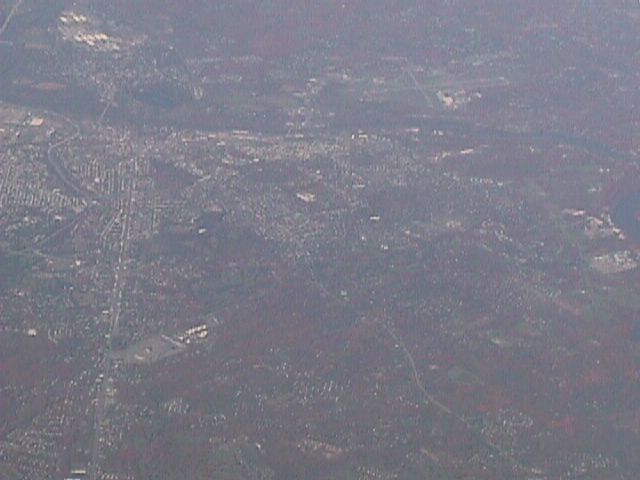 Schenectady and Niskayuna. Schenectady County Airport is at the upper right.
---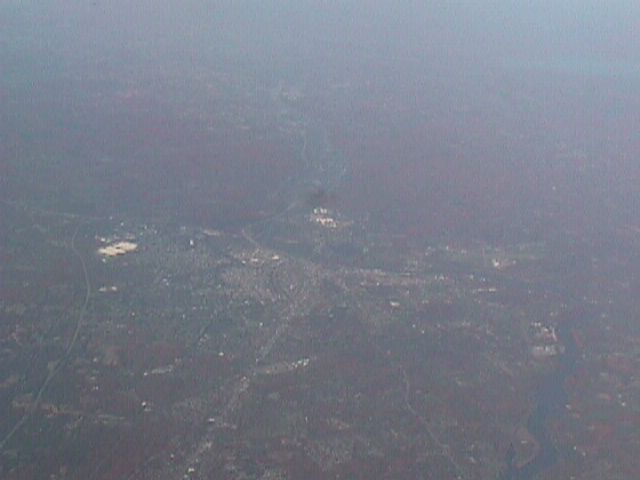 ---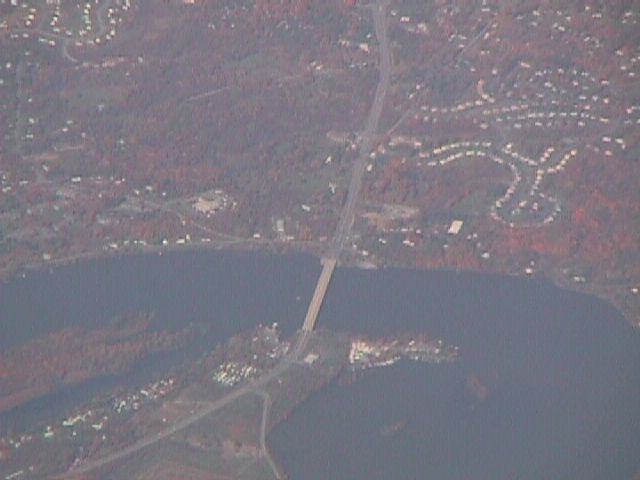 The US 9 bridge over the Mohawk from Colonie to Halfmoon.
---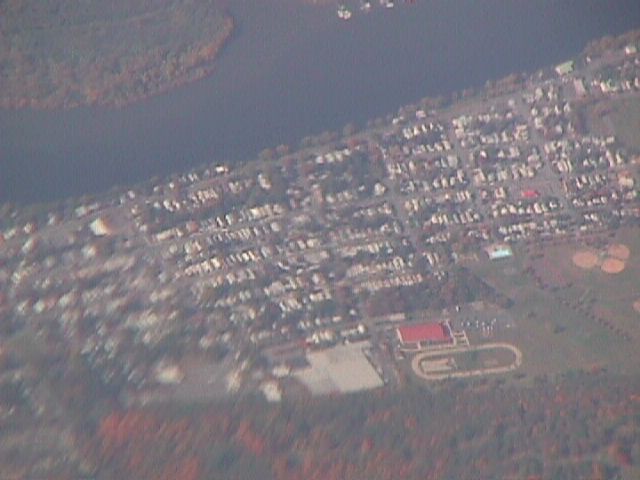 Troy.
---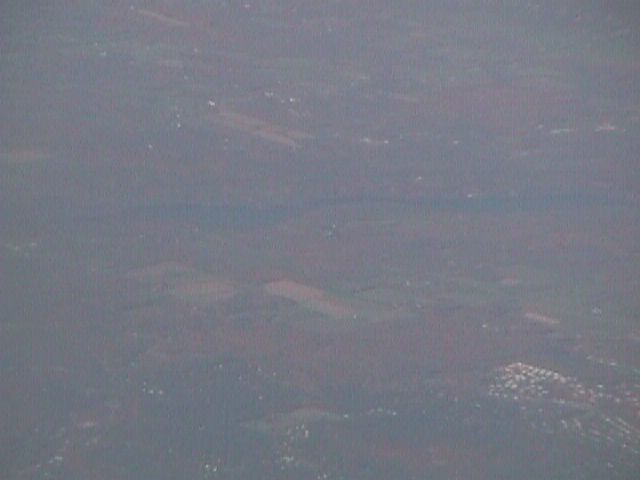 ---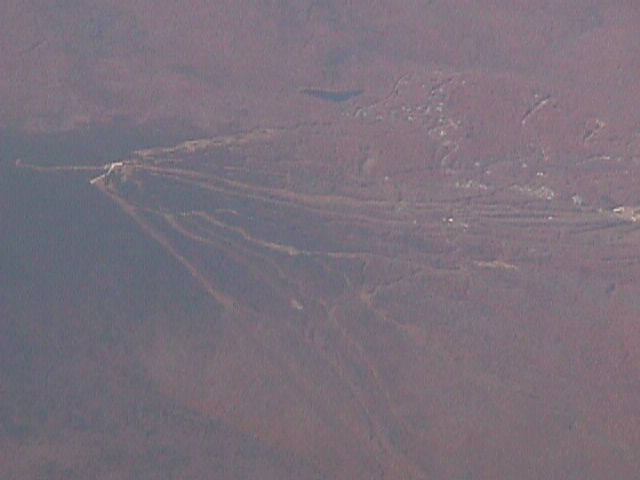 A ski area in Vermont.
---
E-mail domain: teresco.org, username: terescoj+pics Thu Oct 28 22:13:41 EDT 1999
---
Copyright notice: All images are copyright © James D. Teresco unless otherwise specified. Unauthorized use is prohibited.
---