November 2, 1998
This was my free day in Vicksburg. Why not take a 547-mile loop to see the Gulf of Mexico and get lunch on Bourbon Street?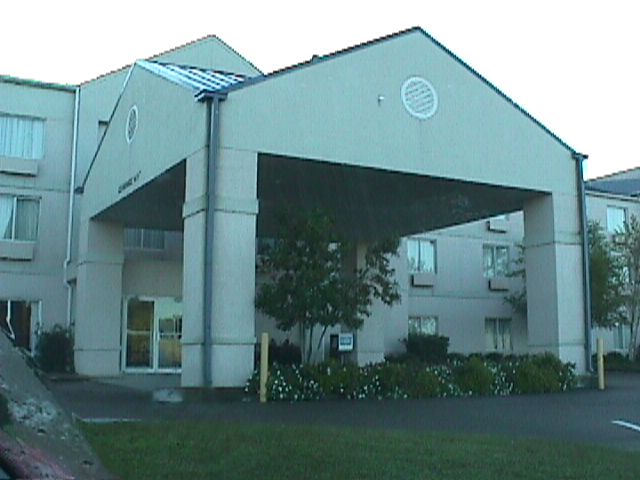 First, a look at the Fairfield Inn where I stayed in Vicksburg.
---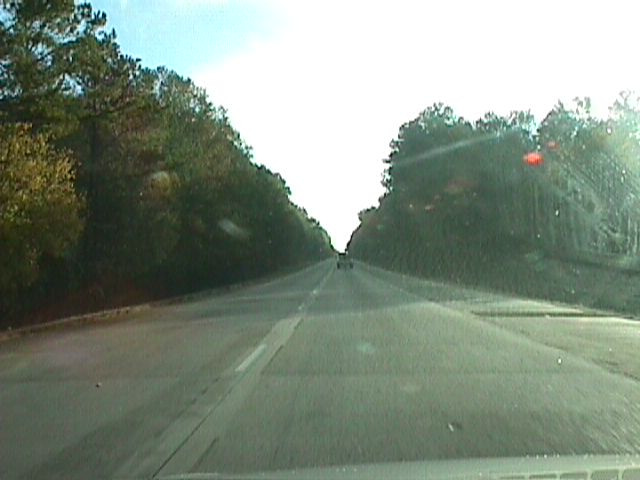 Heading East on I-20 in the morning to start the trip.
---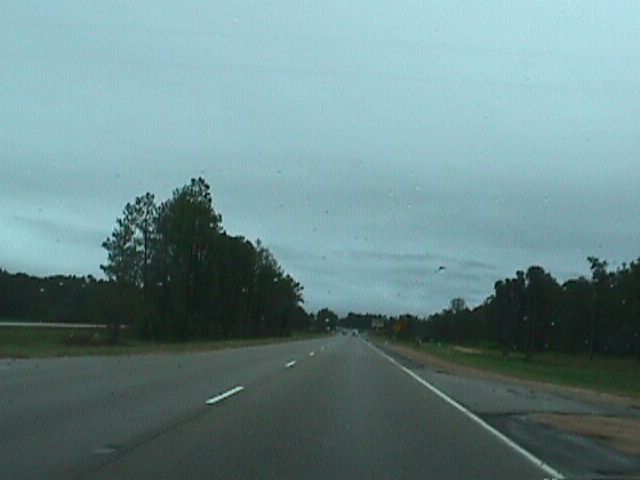 More I-20. Notice that it's no longer sunny. After getting to Jackson, I turned South on US 49. By then it was not only not sunny, but it was raining.
---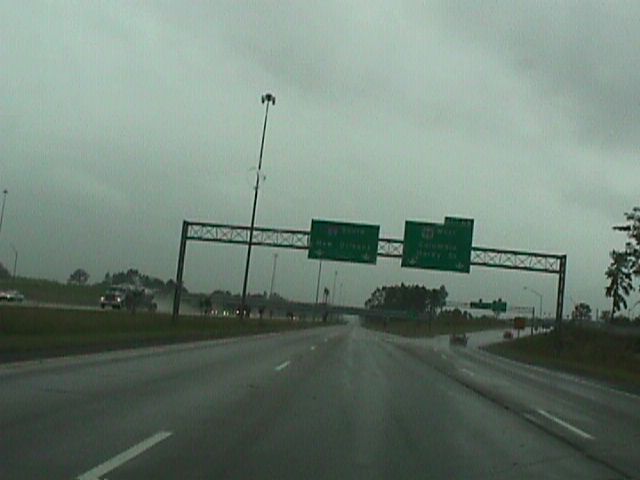 Rainy I-59 near Hattiesburg.
---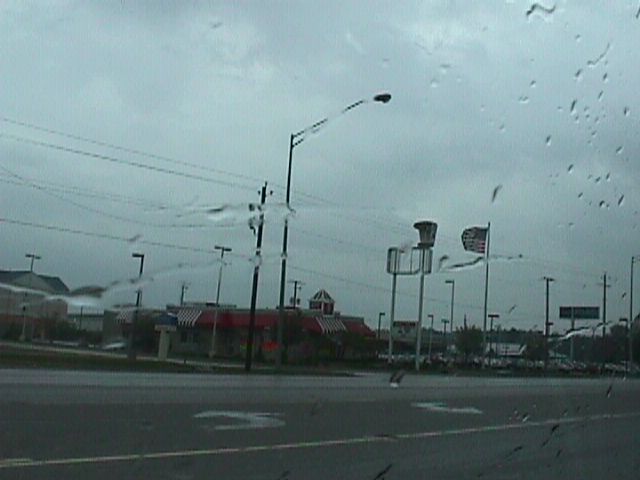 It's still raining and I've reached Gulfport, Mississippi. Remember that not too long ago, Hurricane Georges came ashore in this area. The signs of it were still very apparent, mostly in blown-out signs and billboards, and boarded up windows. Here, we see a broken KFC sign.
---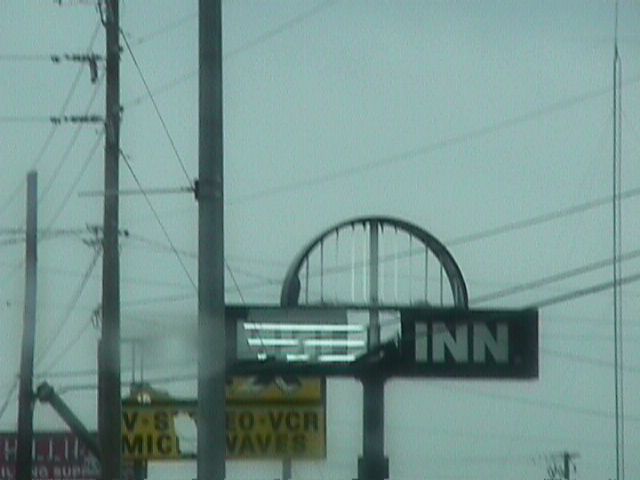 Broken Days Inn.
---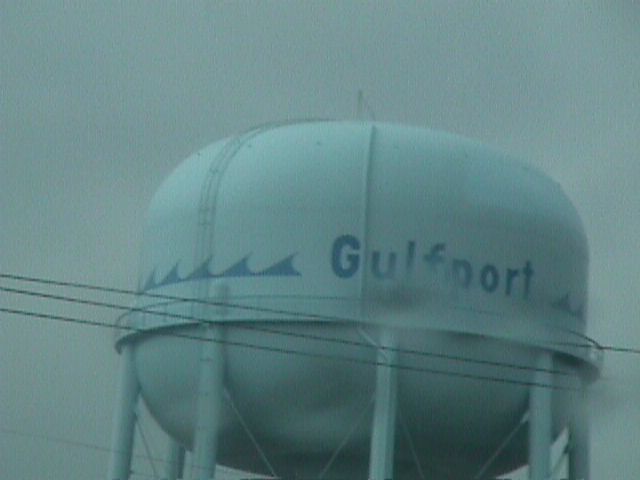 The Gulfport water tower.
---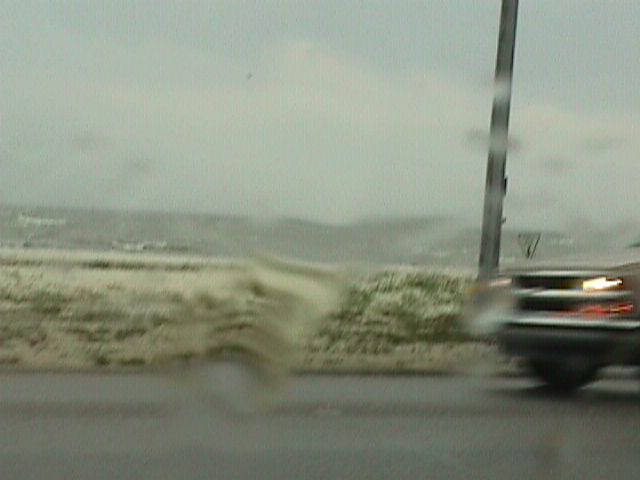 The Gulf of Mexico itself.
---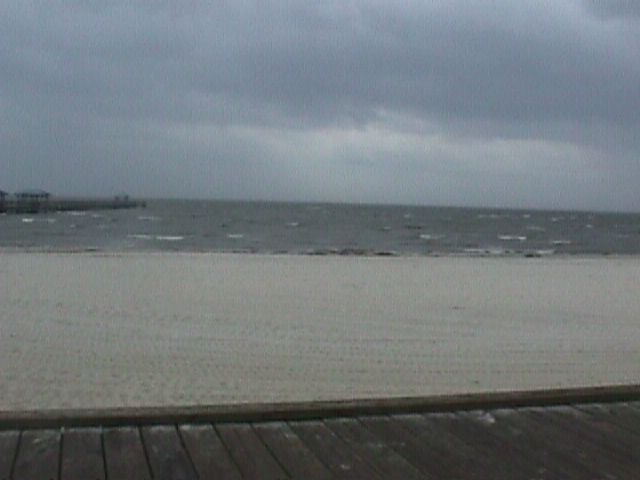 The Gulf again. It's rainy, windy, and cool. Not a good day for this.
---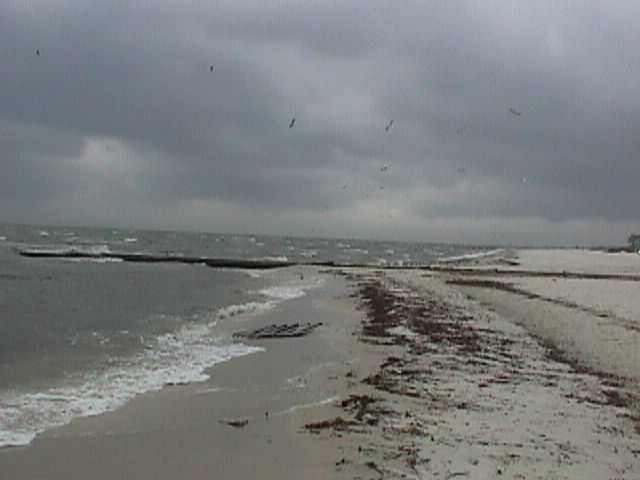 The beach. Only the seagulls were out.
---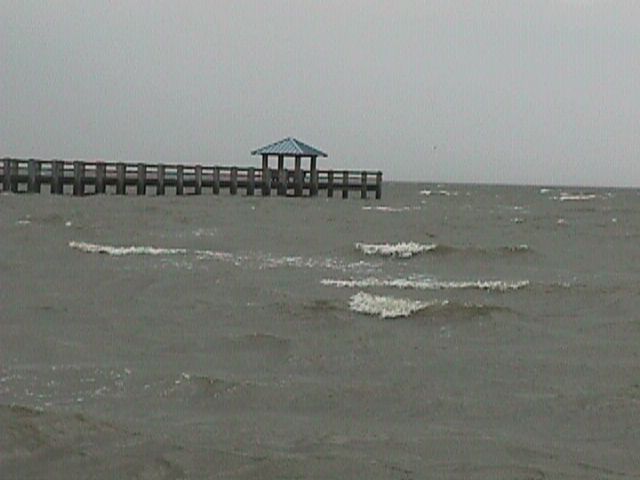 A look at the choppy gulf.
---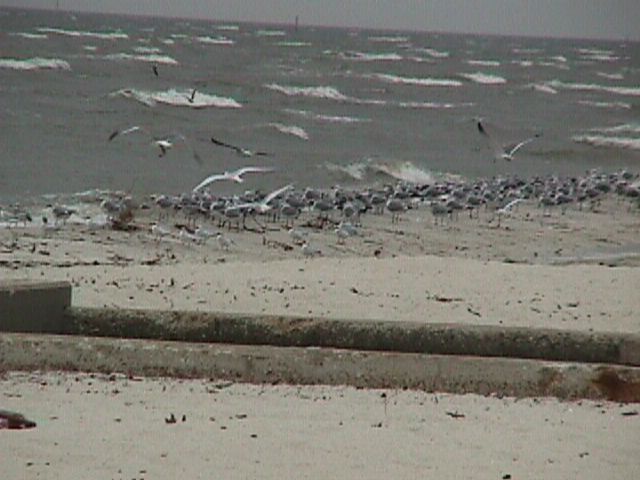 More seagulls.
---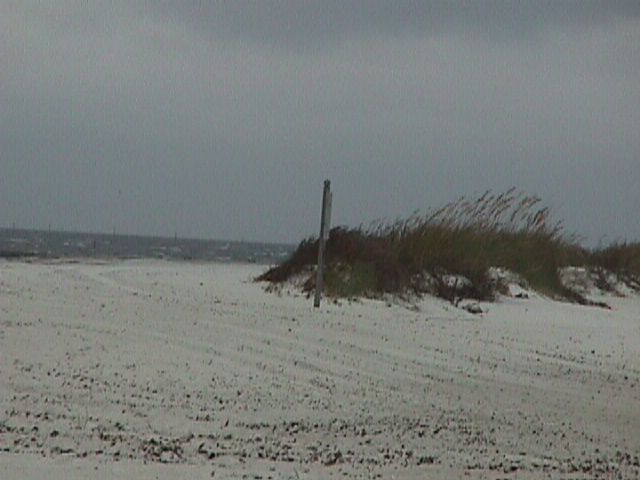 A dune. There aren't many of these in this area. It looks like there's not much keeping the Gulf out of town.
---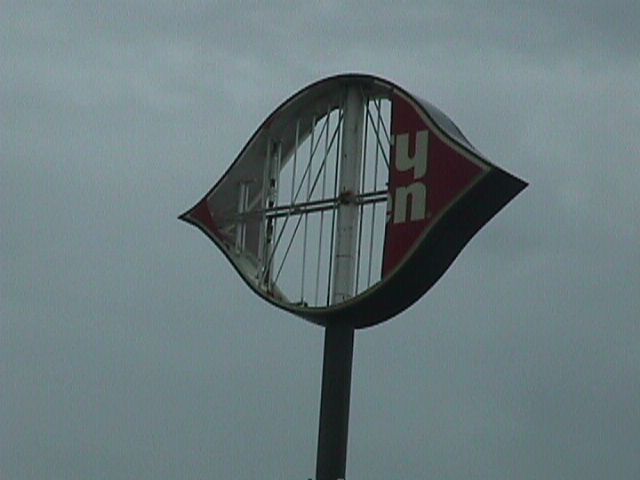 A broken DQ.
---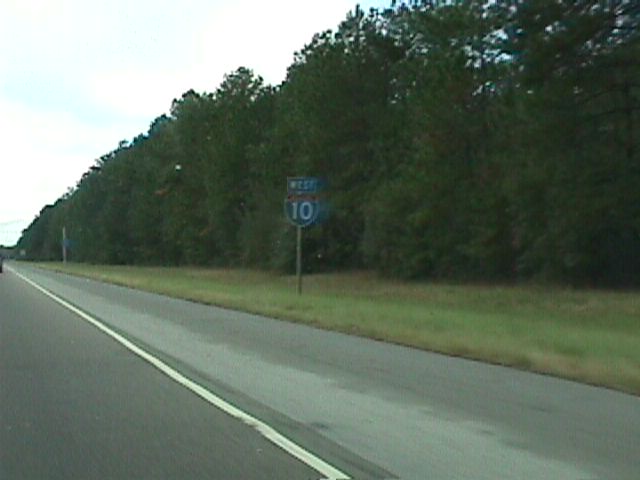 Headed West toward Louisiana. I-10.
---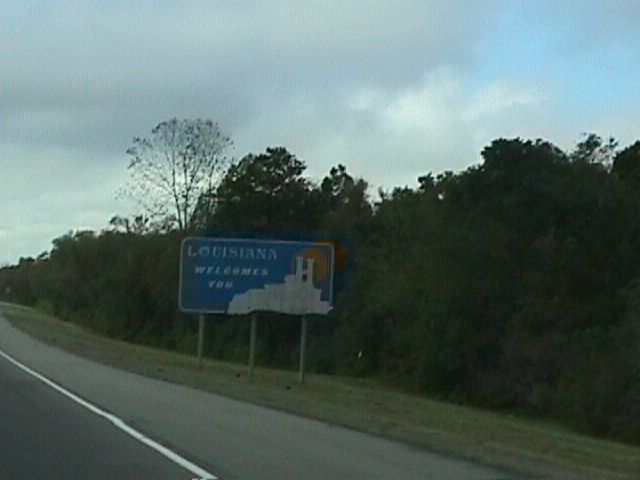 Arrival in Louisiana. 44 states down, 6 to go.
---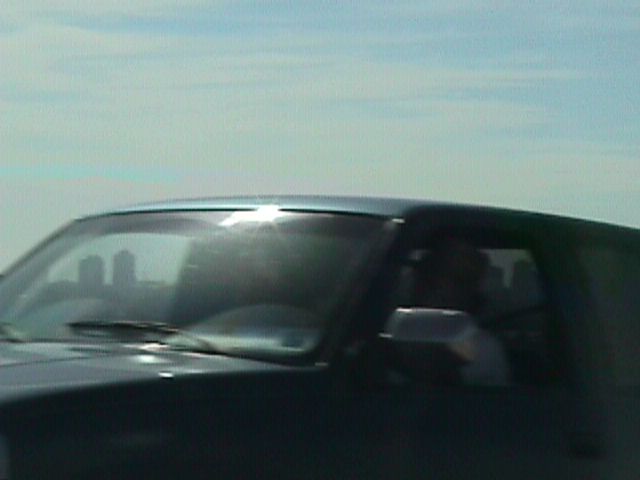 A car blocking a nice view of the skyline of New Orleans.
---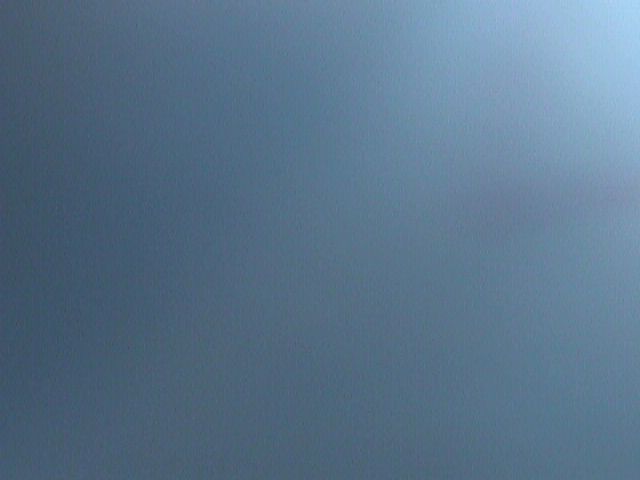 It's sunny again. I'm not sure what it's supposed to show, though.
---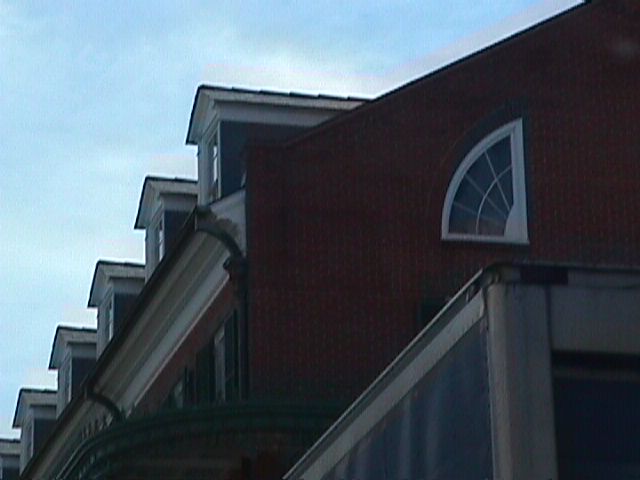 The French Quarter in New Orleans.
---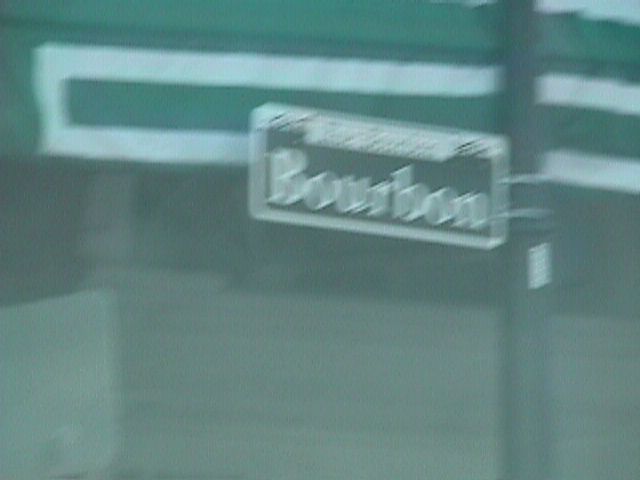 Bourbon Street. Soon after taking this one, I left the car (and the camera) at a parking meter just outside the French Quarter and decided to look for lunch. After walking several blocks seeing a very wide variety of things, I settled on something very much NOT New Orleans - pizza. $5.00 for a cheese slice and a soda. Oh well. I only had 45 minutes on the meter anyway so there wasn't much time. The French Quarter is one of the strangest places I've seen. All in a few blocks, you have places you'd expect to find only in the worst red-light districts of big cities, touristy gift shops, bars, exclusive restaurants, and fine jewelry and antique dealers.
---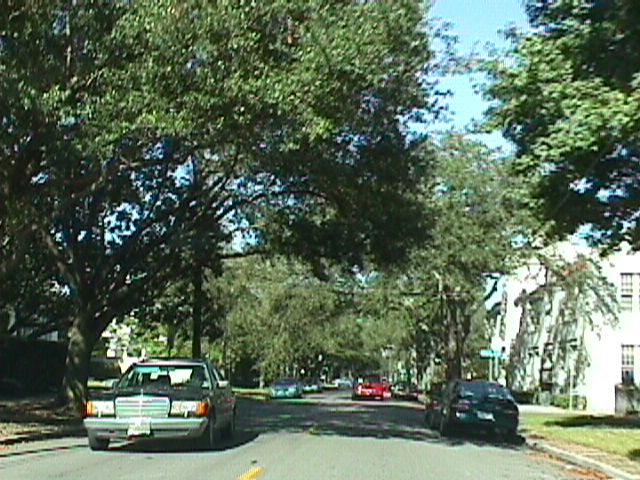 A nice residential area in New Orleans.
---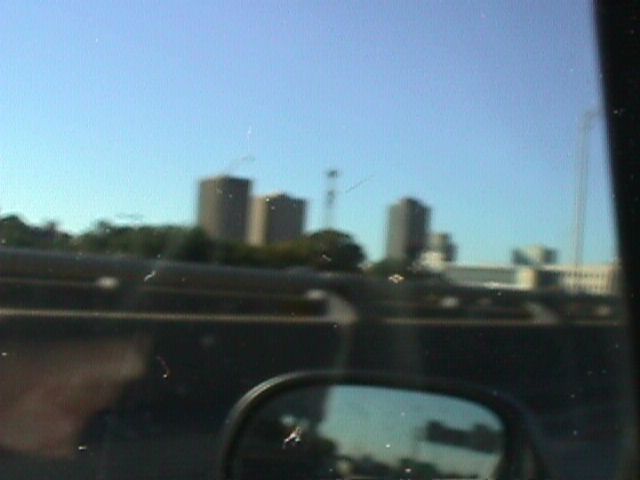 Starting to head back - Baton Rouge.
---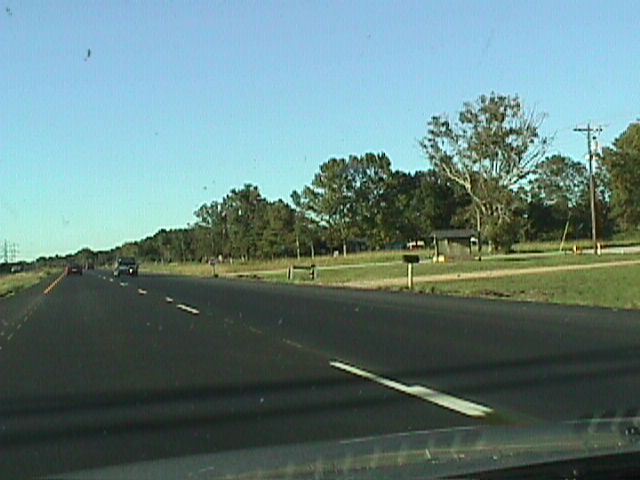 US 61 headed North out of Baton Rouge. This was marked as a "Louisiana Scenic Byway" so I decided to take a picture.
---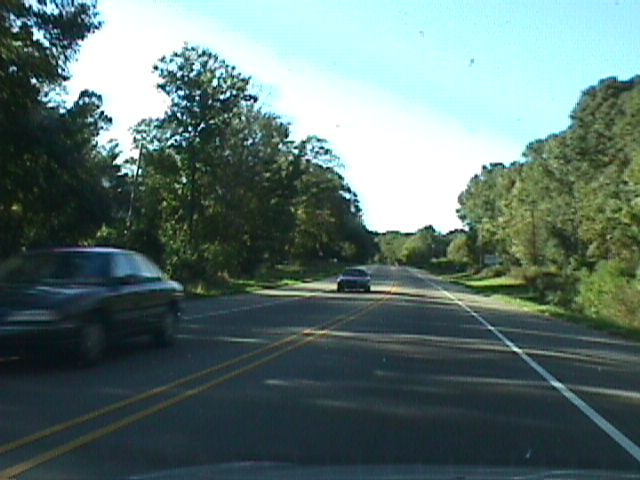 More US 61, a little further north.
---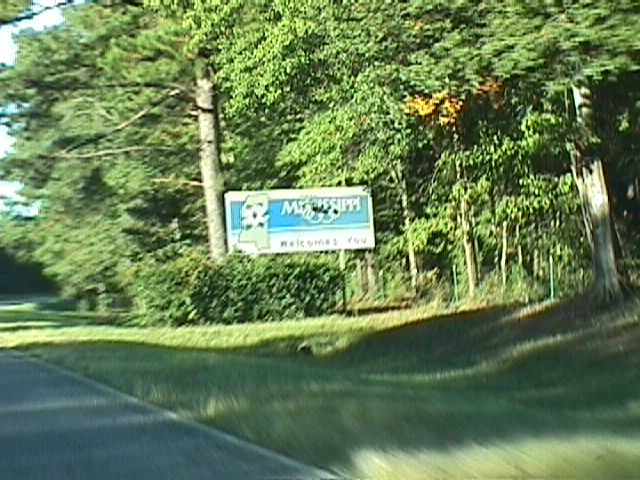 Back into Mississippi. That was #43 when I landed in Jackson on Sunday.
---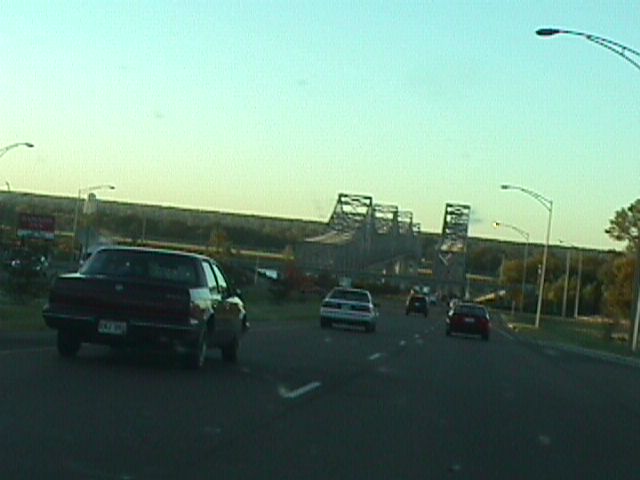 The Mississippi River bridges at Natchez.
---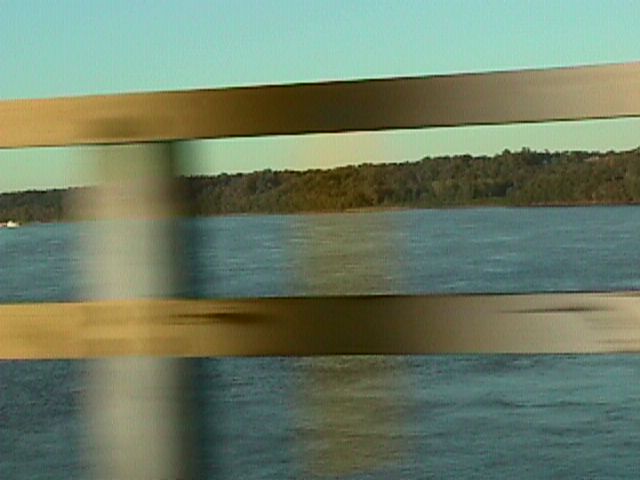 The Mississippi River from one of those bridges.
---
E-mail domain: teresco.org, username: terescoj+pics Thu Nov 5 22:53:41 EST 1998
---
Copyright notice: All images are copyright © James D. Teresco unless otherwise specified. Unauthorized use is prohibited.
---