November 4, 1998
Following the second day of the conference, including my talk, I decided to take a smaller sightseeing trip. This one was across into Louisiana on I-20, North on US 65 into Arkansas, back to Mississippi on US 82, and south to Vicksburg on state route 1 and US 61.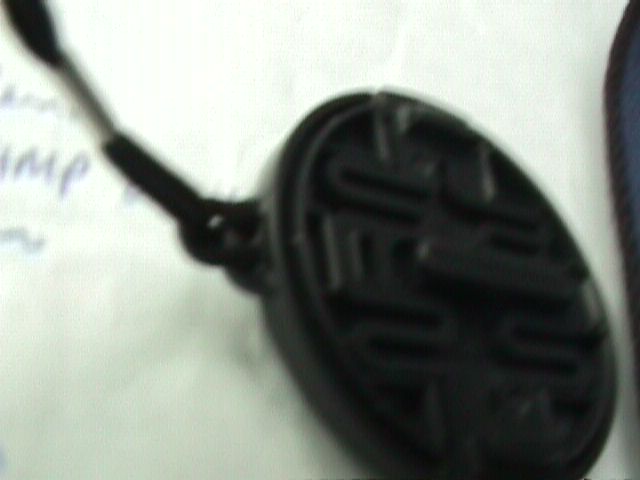 The lens cap.
---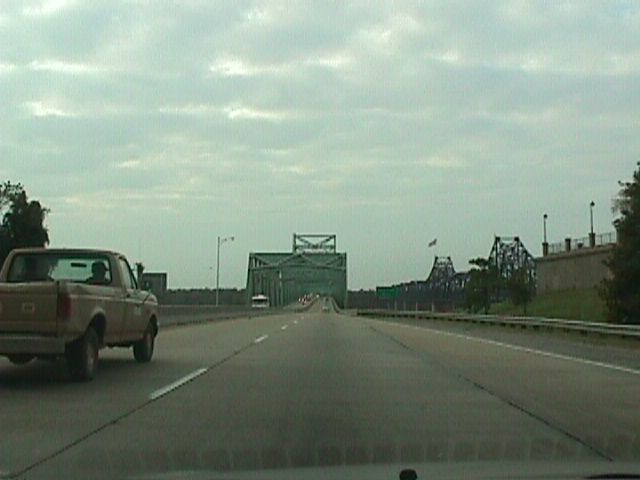 Crossing the Mississippi on I-20.
---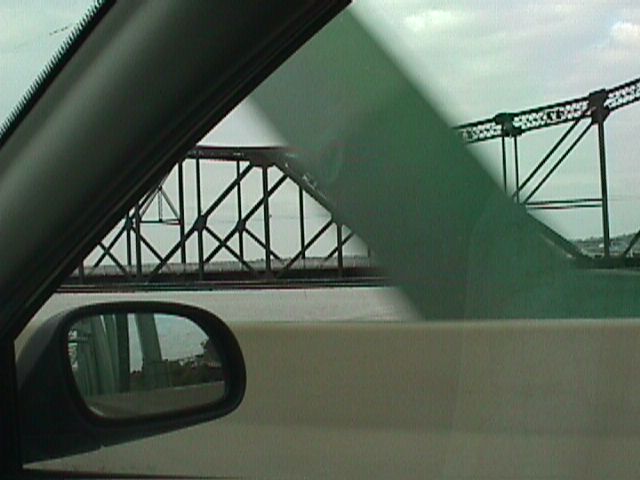 The Mississippi at Vicksburg.
---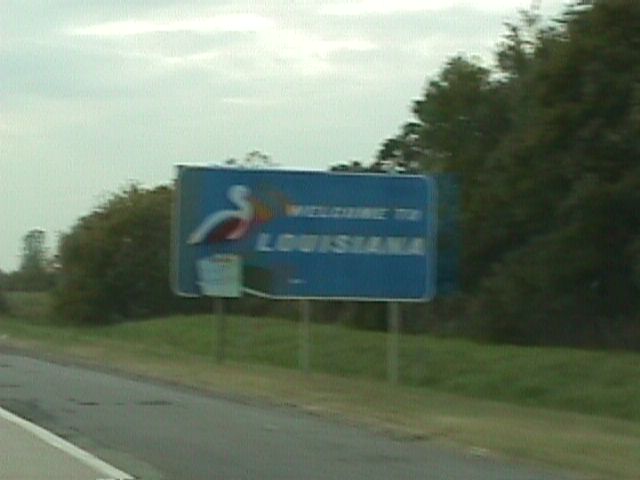 In Louisiana again.
---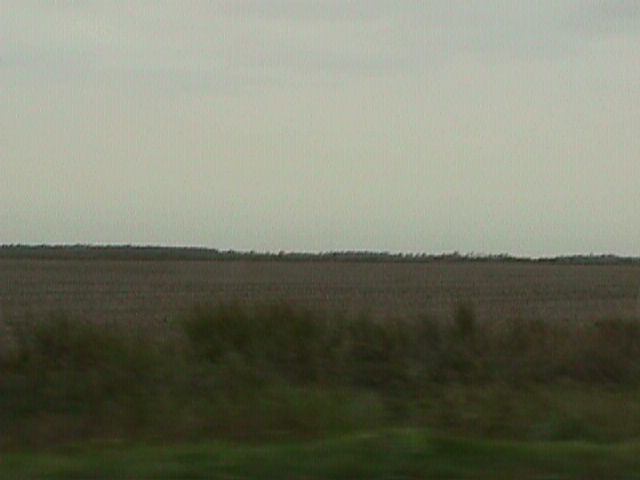 Northeastern Louisiana doesn't look much different than the most boring parts of the upper midwest. Despite this, the road was marked as a "Louisiana Scenic Byway", so I took this picture.
---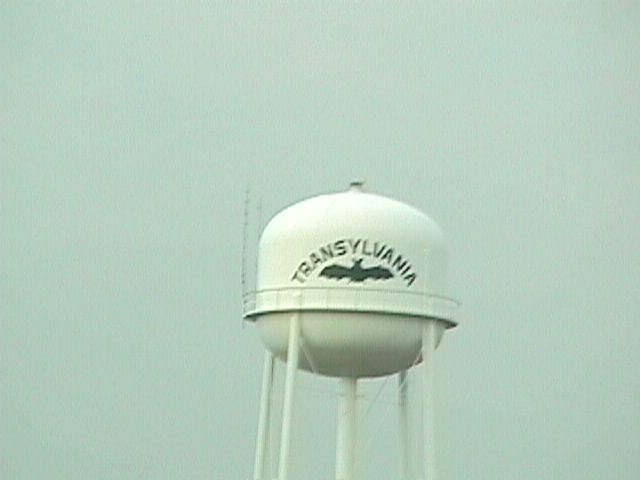 Did you know that Transylvania was in northeastern Louisiana?
---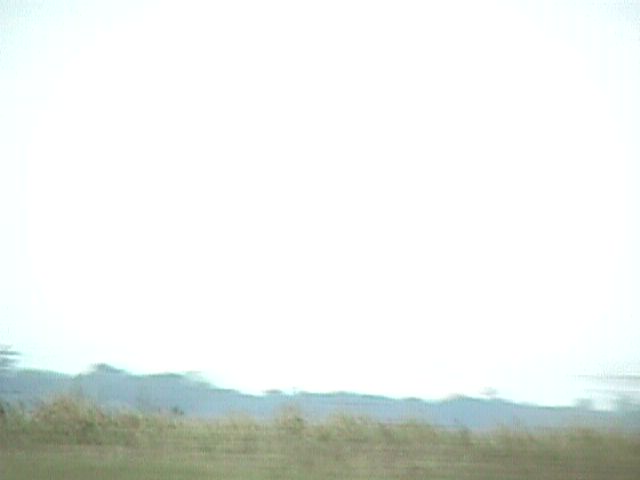 It got a bit more interesting, I guess.
---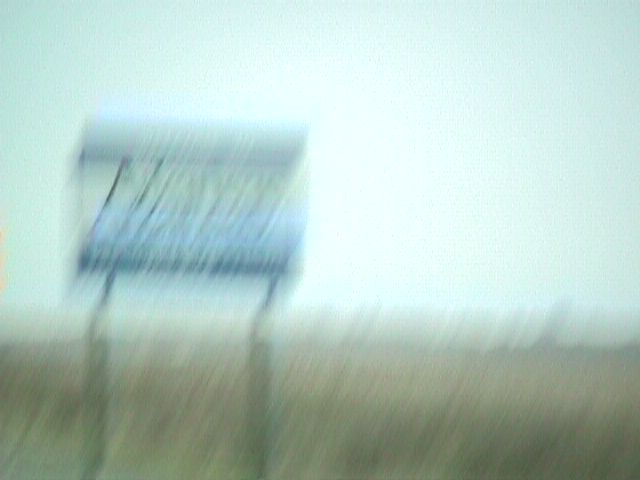 That sign says "Welcome to Arkansas, home of President Bill Clinton". Here's #45, and only 5 left (North Dakota, Washington, Oregon, Alaska, and Hawaii).
---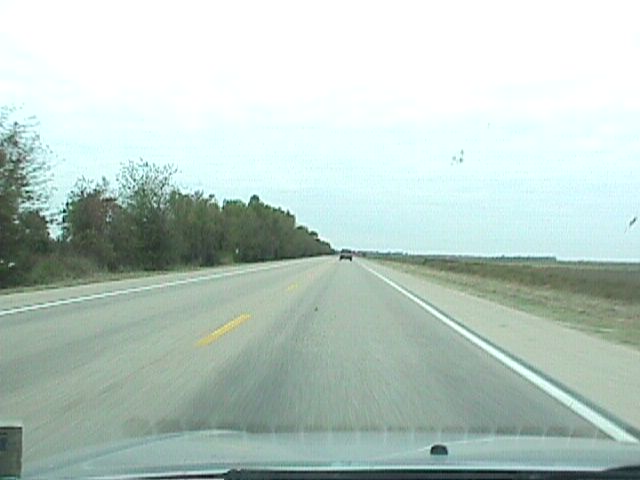 Arkansas is about as interesting to look at as northeastern Louisiana.
---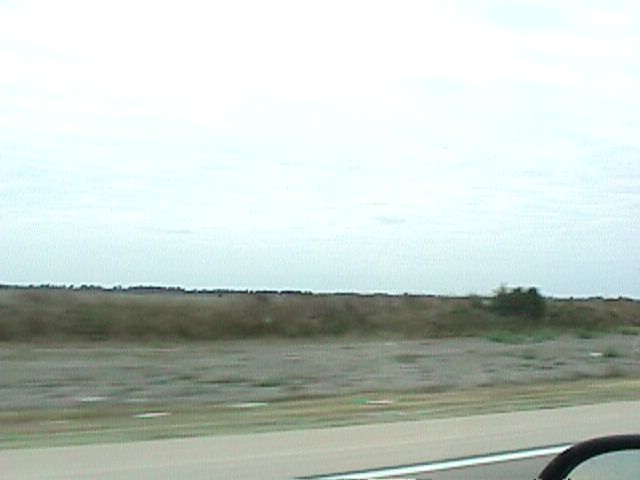 Still not much to see.
---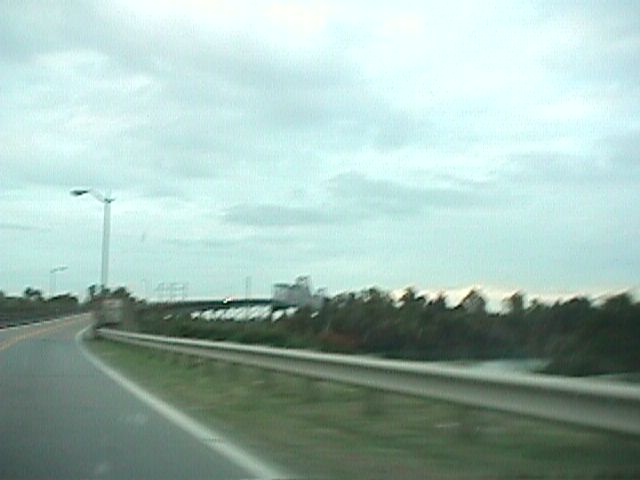 Heading back across the Mississippi again, into Mississippi. This part of Mississippi wasn't much to look at either. I think it's safe to say I won't bother with this particular loop again.
---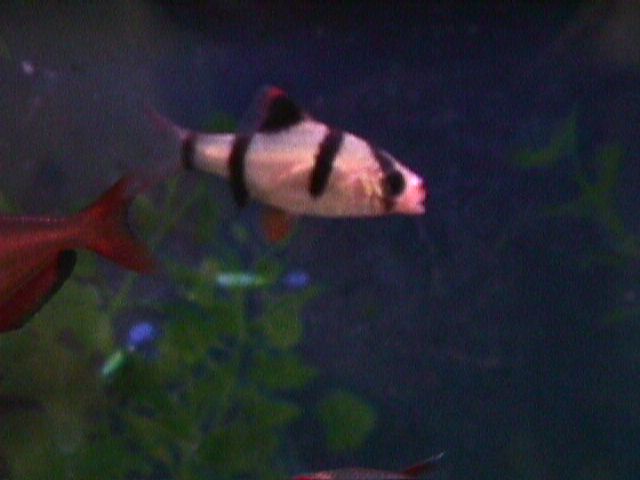 While I was away, one of my fish lost its mouth. I don't know how that's possible..
---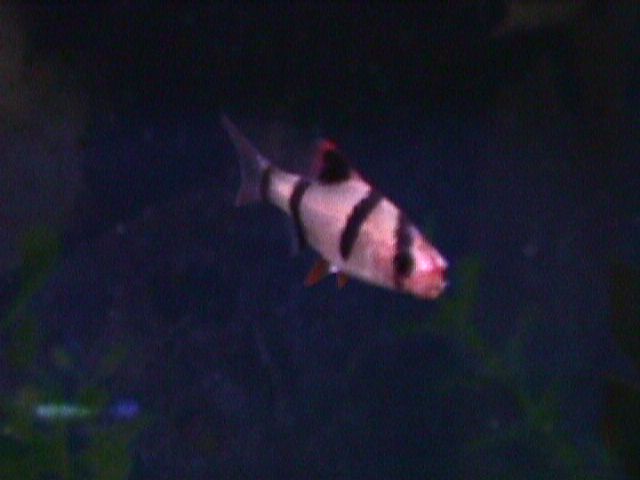 ---
E-mail domain: teresco.org, username: terescoj+pics Thu Nov 5 22:53:47 EST 1998
---
Copyright notice: All images are copyright © James D. Teresco unless otherwise specified. Unauthorized use is prohibited.
---