ALDS Game 4, Yankees vs. Twins, Metrodome, Minneapolis, Minnesota - October 9, 2004
Before the game from our seats high in right center field.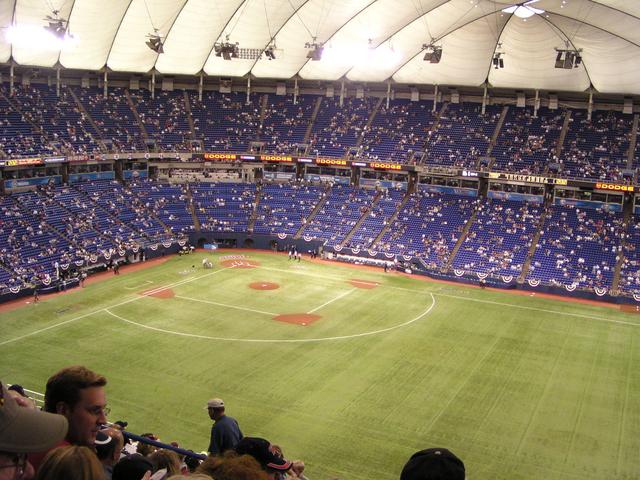 [2048x1536]
---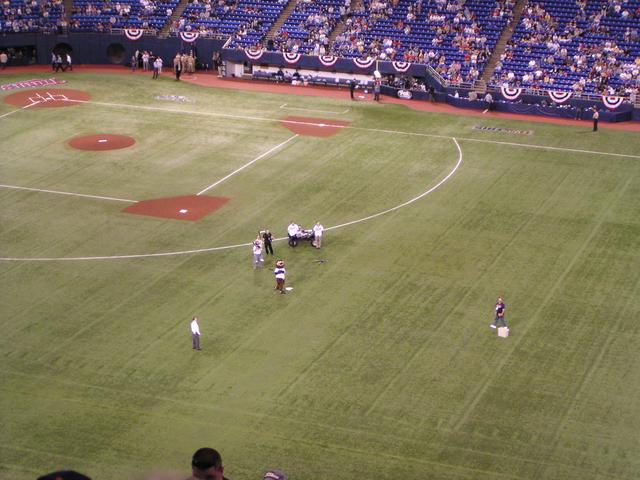 The Twins' mascot, T.C., won a pregame home-run hitting contest. He hit 6 of 7 pitches into the seats from out behind second base. That can't be easy when wearing a giant bear head. [2048x1536]
---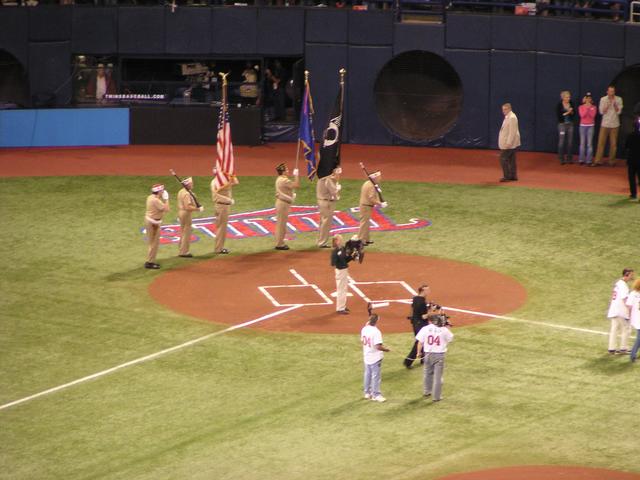 There was a bald eagle on hand for the National Anthem. [2048x1536]
---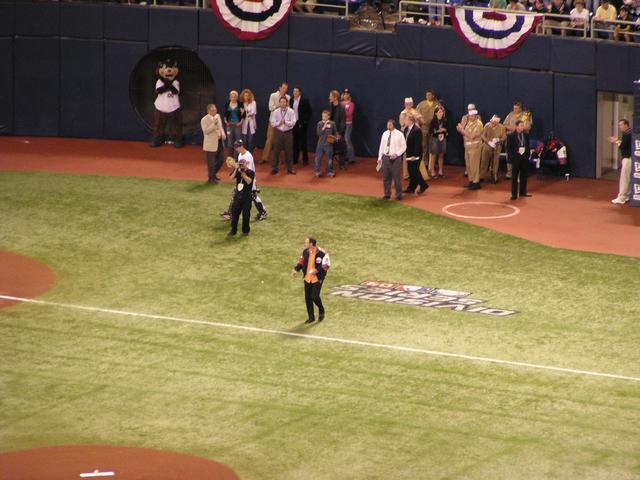 And Paul Molitor to throw out the first pitch. [2048x1536]
---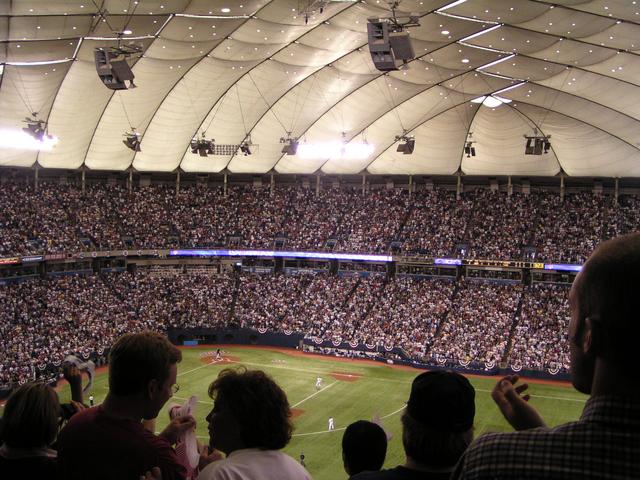 Ready to go.. [2048x1536]
---
E-mail domain: teresco.org, username: terescoj - Sat Oct 9 23:20:15 CDT 2004
---
Copyright notice: All images are copyright © James D. Teresco unless otherwise specified. Unauthorized use is prohibited.
---