Mad River Glen, Vermont - March 5, 2007
These pictures were taken with Cathy's Canon PowerShot A540 digital camera during a day trip to Mad River Glen ski area in Waitsfield, Vermont, on March 5, 2007. Images are shown at a resolution of 640x480, but many are available either full-size or cropped from the 2816x2112 originals or in half size 1408x1056 by clicking on the links after the captions.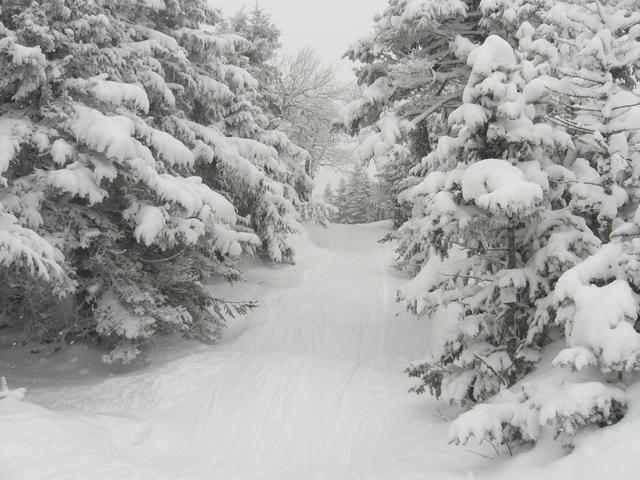 The POWDER DAY on the mountain is broken into a several pages:
E-mail domain: teresco.org, username: terescoj - Thu Mar 8 22:36:41 EST 2007
---
Copyright notice: All images are copyright © James D. Teresco unless otherwise specified. Unauthorized use is prohibited.
---