Thundersnow replaces snowstorm - April 26, 2006
These pictures were taken with my Fujifilm FinePix S9000 digital camera in Williamstown, Massachusetts, as the new home PC, thundersnow, replaced the old reliable PC, snowstorm. Most images are shown at a resolution of 640x480, but are available in their full 3488x2616 size by clicking on the links after the captions.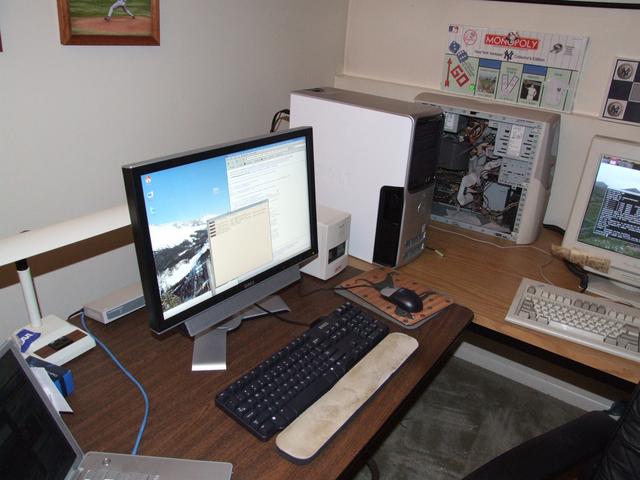 Thundersnow in action. [3488x2616]
---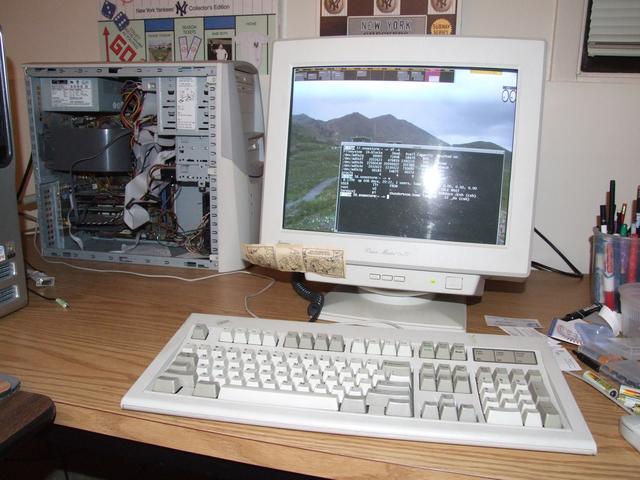 The last moments of snowstorm. [3488x2616]
---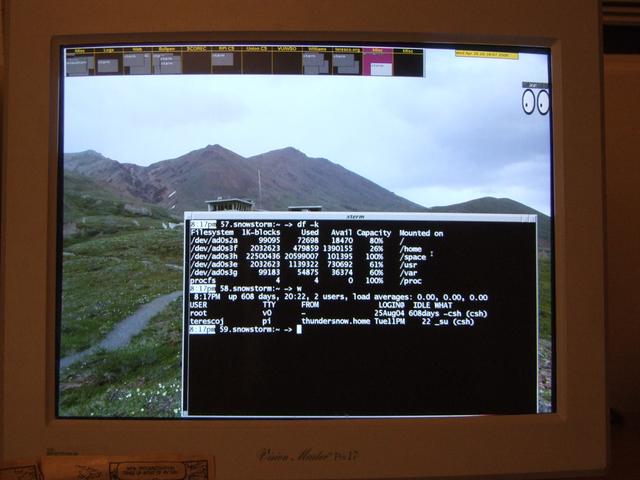 Yes, it's been running for a while. Over 608 days! [3488x2616]
---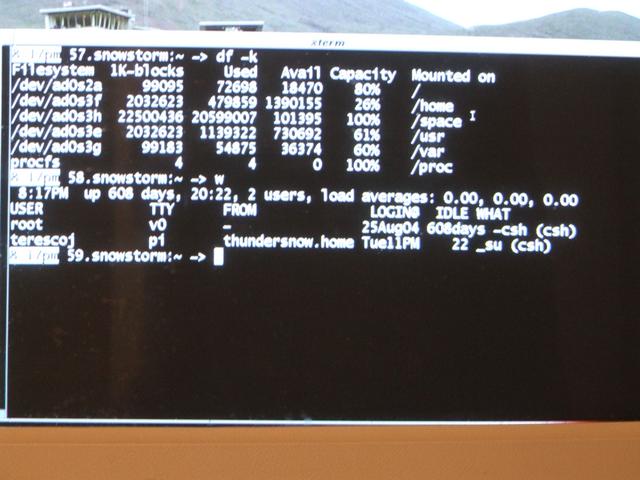 [3488x2616]
---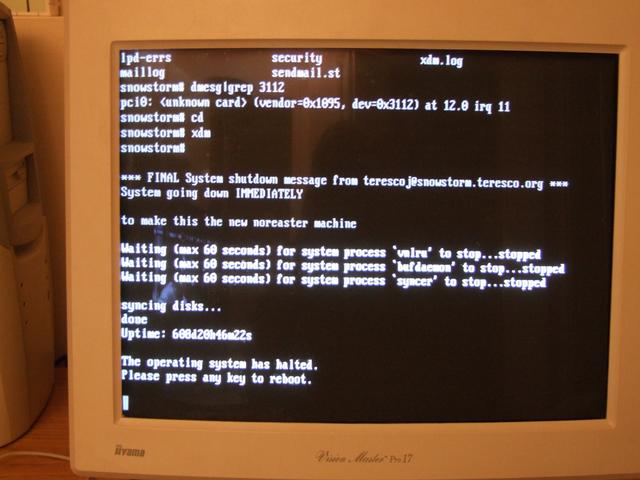 Finally shutting down snowstorm after nearly 609 days. [3488x2616]
---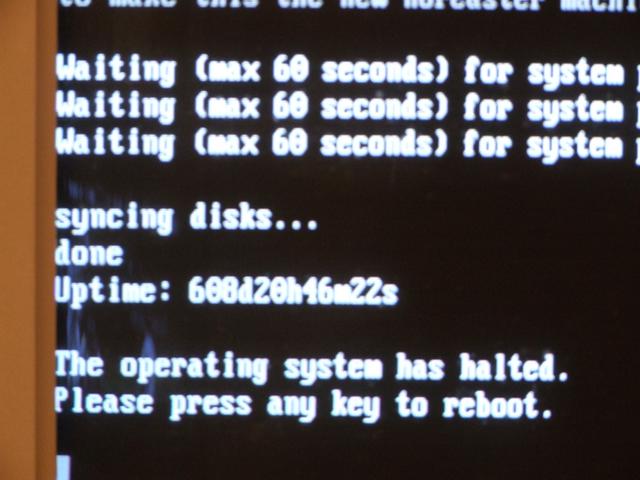 [3488x2616]
---
E-mail domain: teresco.org, username: terescoj - Wed Apr 26 22:52:26 EDT 2006
---
Copyright notice: All images are copyright © James D. Teresco unless otherwise specified. Unauthorized use is prohibited.
---