Red Sox vs Yankees, May 26, 2000
The baseball game. Red Sox vs Yankees. Sadly, the Red Sox won, 4-1, but it was a good game anyway, and we had good seats. We were down near the left field foul pole.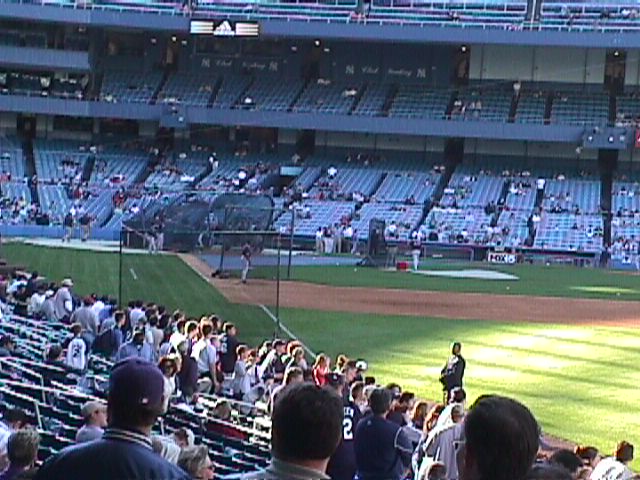 Red Sox batting practice.
---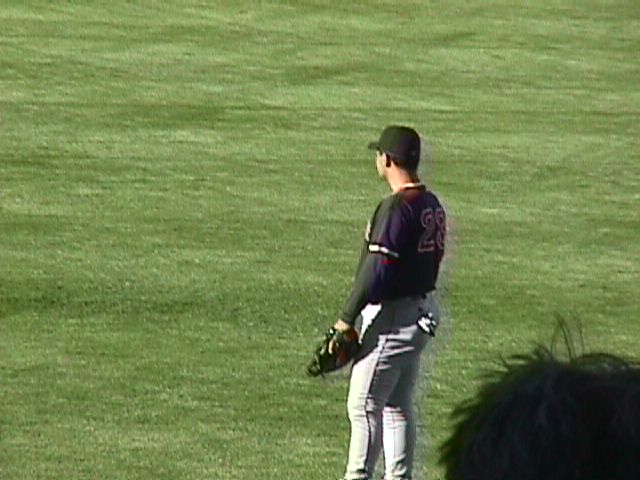 Brian Daubach during BP.
---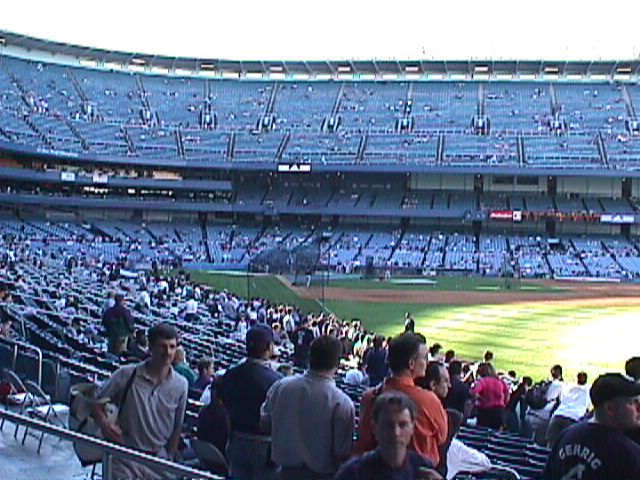 More batting practice.
---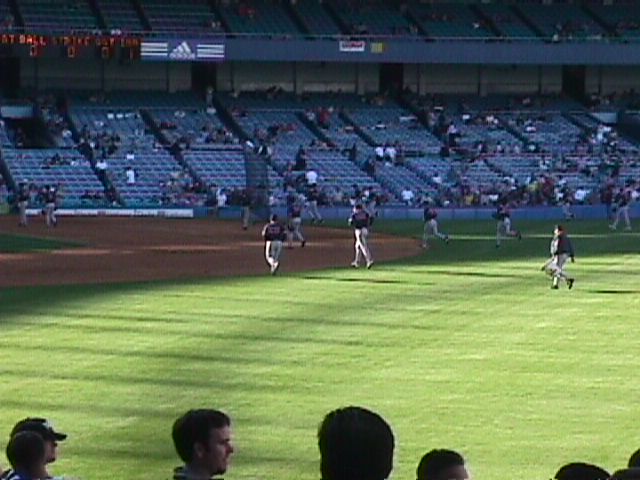 End of BP.
---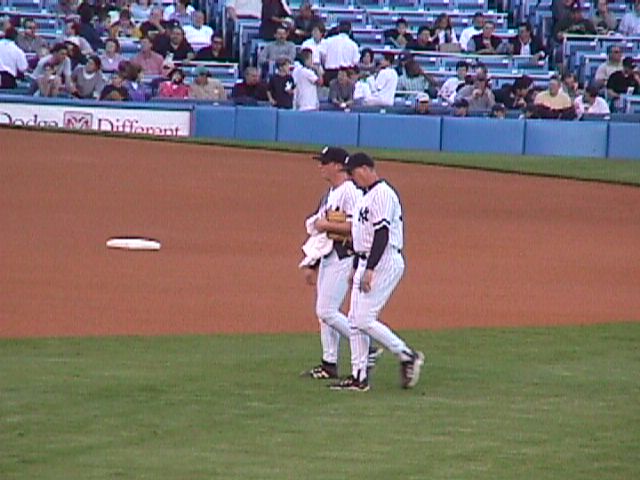 David Cone and Mel Stottlemyre make their way in from the bullpen before the game.
---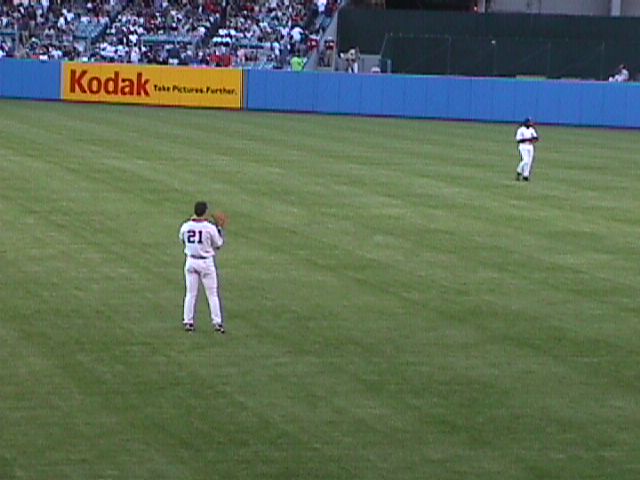 Paul O'Neill and Bernie Williams warm up before the first inning.
---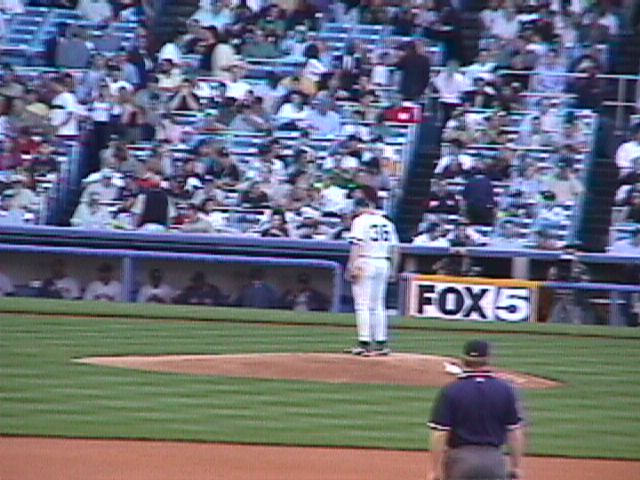 David Cone ready for the first pitch.
---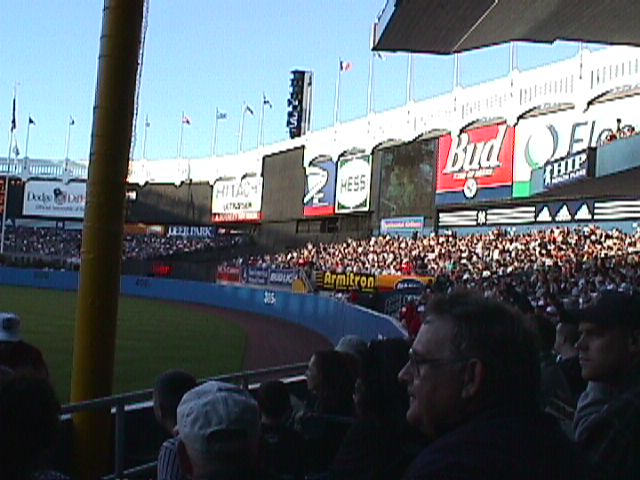 A big crowd, even the bleachers are packed.
---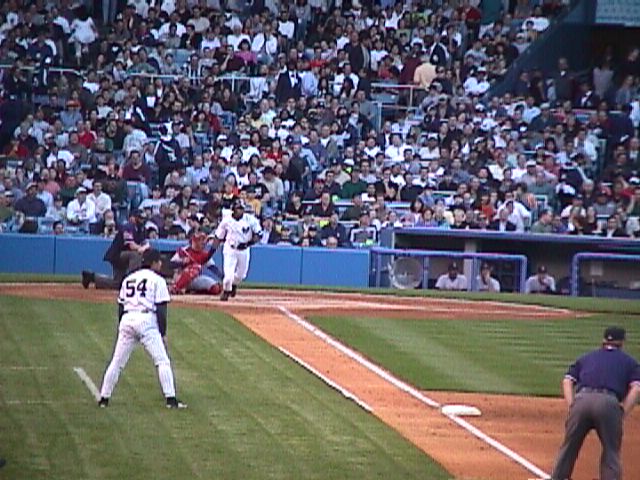 Looks like Bernie Williams running out a hit.
---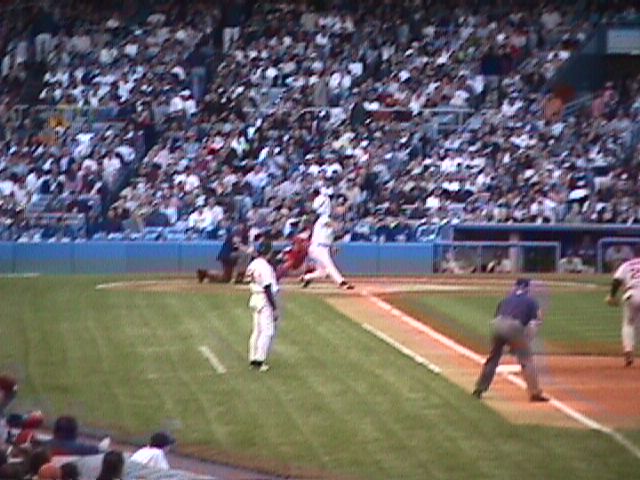 This might be Tino Martinez.
---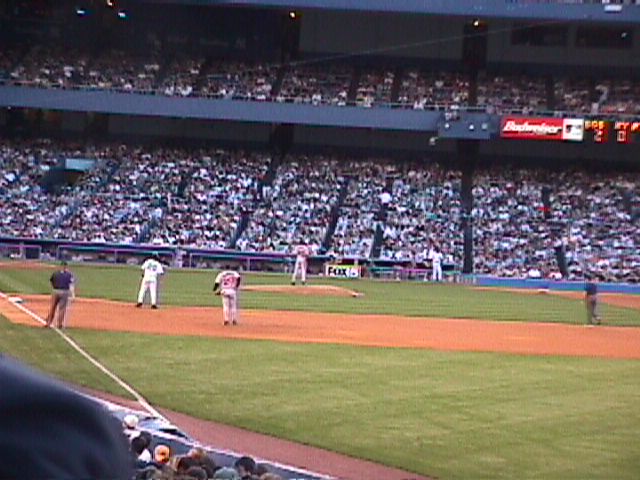 Jorge Posada on first base.
---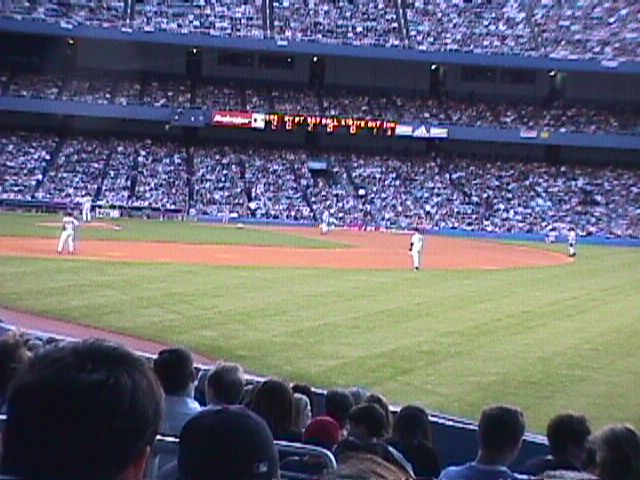 Yankee defense in the field.
---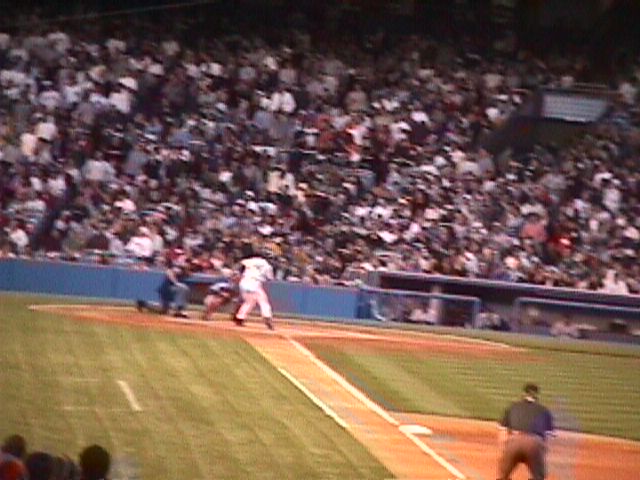 A Yankee batting.
---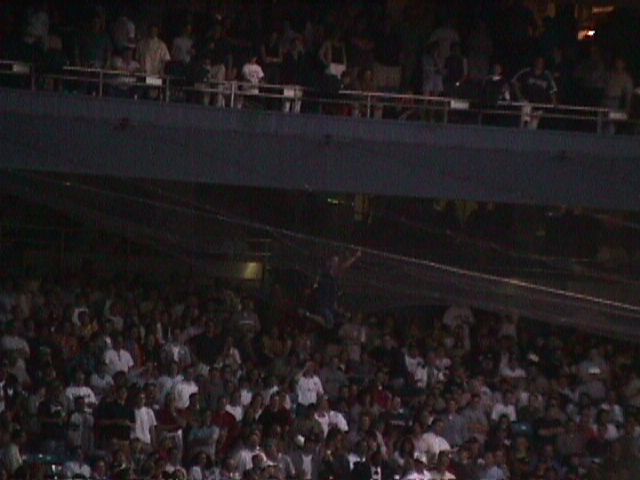 An idiot who jumped or fell from the upper deck onto the net behind home plate.
---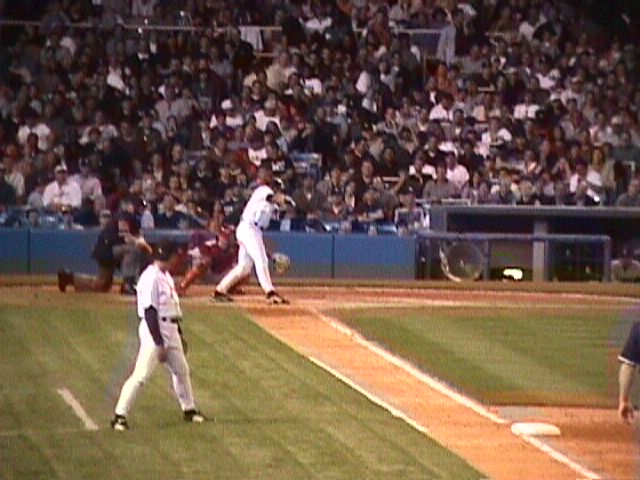 Another Yankee batting, which could be Paul O'Neill.
---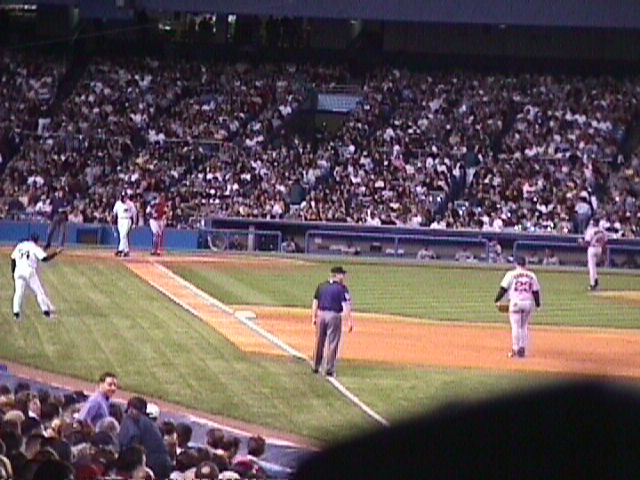 ---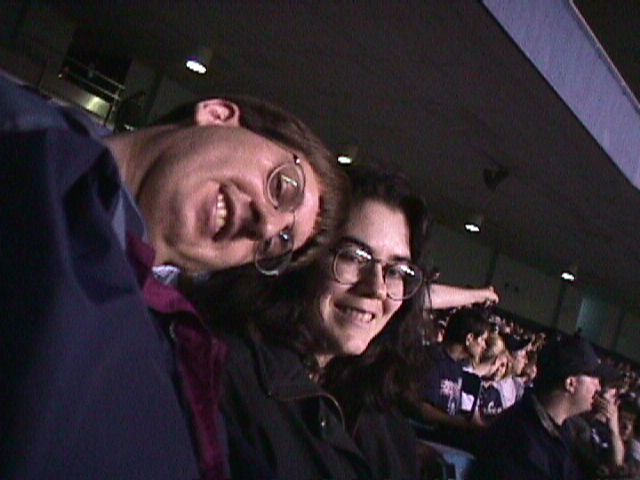 Rick and Maria in our seats.
---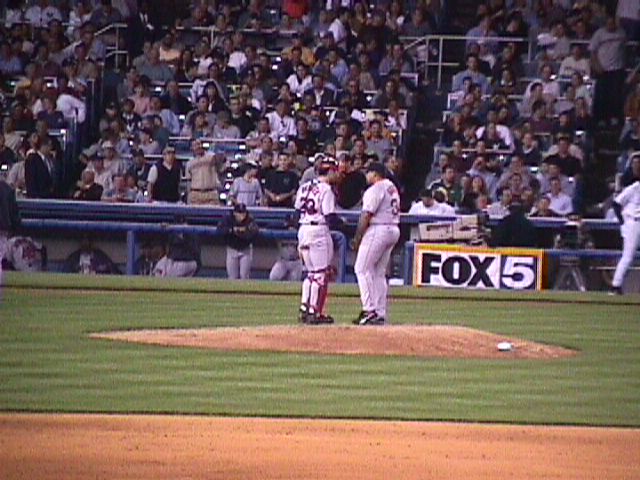 Rich Garces comes on to pitch for Boston. He's got a bit of a weight problem there..
---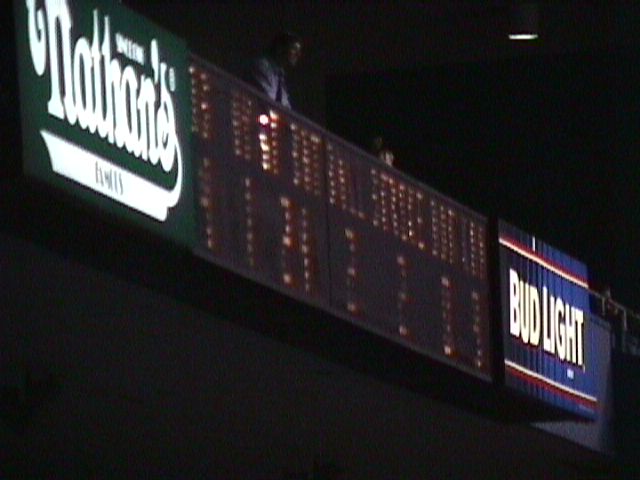 The first base scoreboard, just after it was dented by a Tino Martinez foul ball in the 9th.
---
E-mail domain: teresco.org, username: terescoj+pics Sun Jun 4 19:02:16 EDT 2000
---
Copyright notice: All images are copyright © James D. Teresco unless otherwise specified. Unauthorized use is prohibited.
---