Nor'easter - February 6, 2001
These pictures were taken with my Sony Mavica FD-7 digital camera in Williamstown, Massachusetts, on February 6, 2001, the day after a Nor'easter left about 2 feet of snow in town. All images are 24-bit JPEGs and should be viewed on a 24-bit display. Quality is likely to be very poor when viewed on an 8-bit display.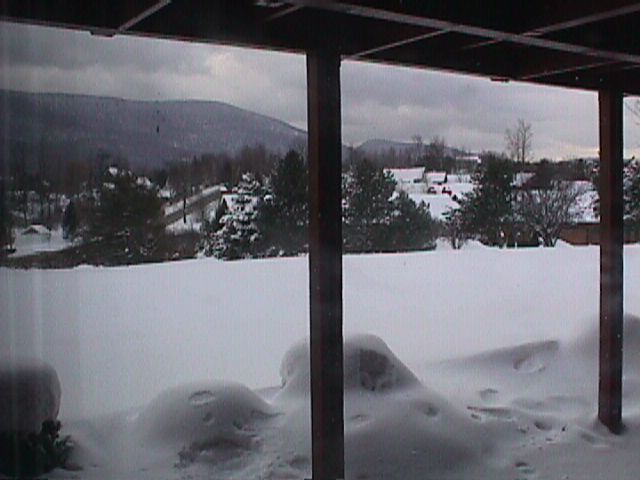 The view out to the patio of my apartment.
---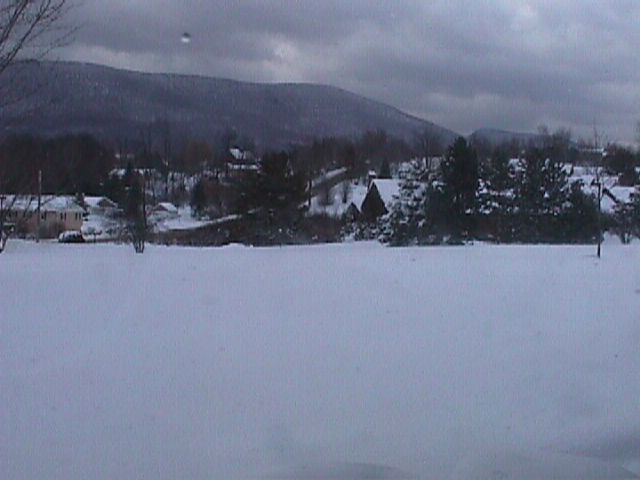 Another view from the apartment.
---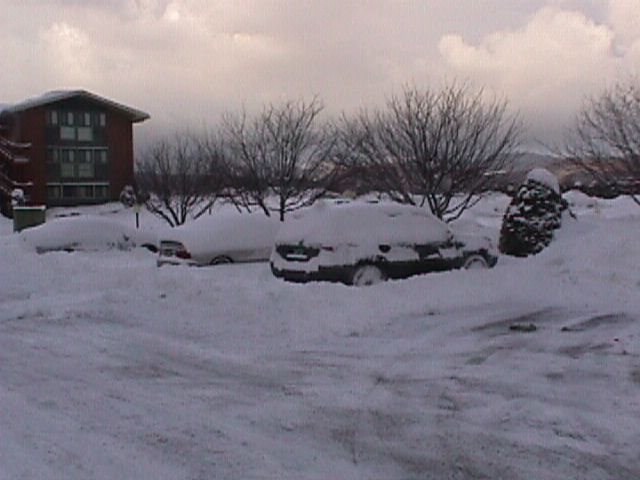 The parking lot, now mostly plowed.
---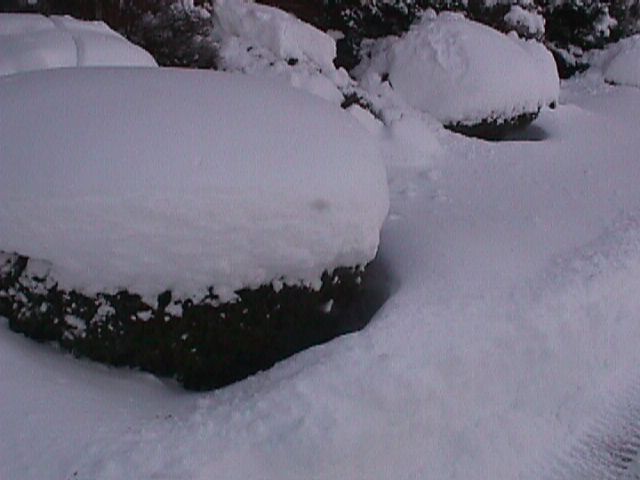 Bushes outside the front door. These still have about 18" of new snow on them, even after the snow had a chance to settle down since ending overnight.
---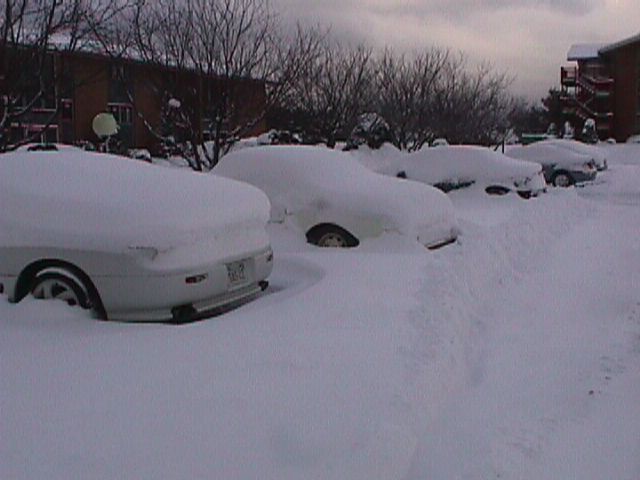 Cars in the lot. Mine is the third one in, and was parked there after work and after about a foot and a half of snow had already fallen!
---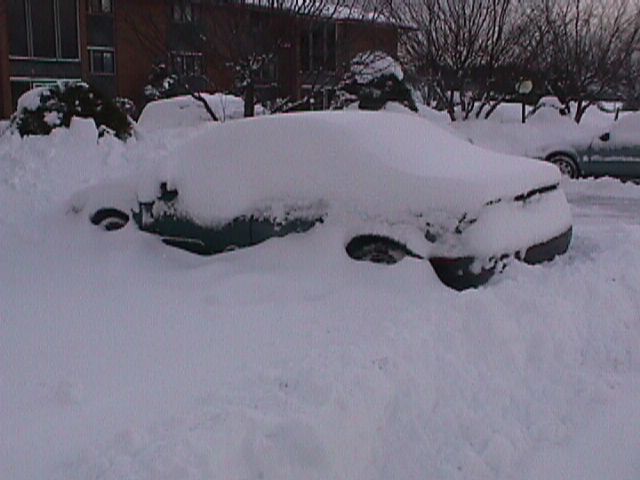 My car again. There are about 8 inches of snow on it, and the snow is higher than the height of the doors by a few inches next to it.
---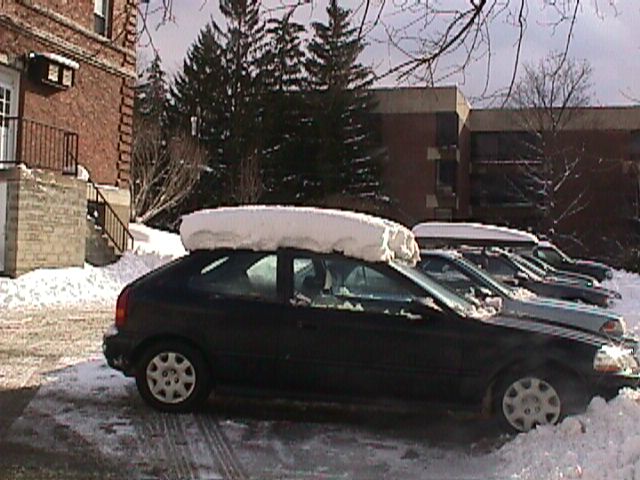 A car with some snow left on top at the Williams campus.
---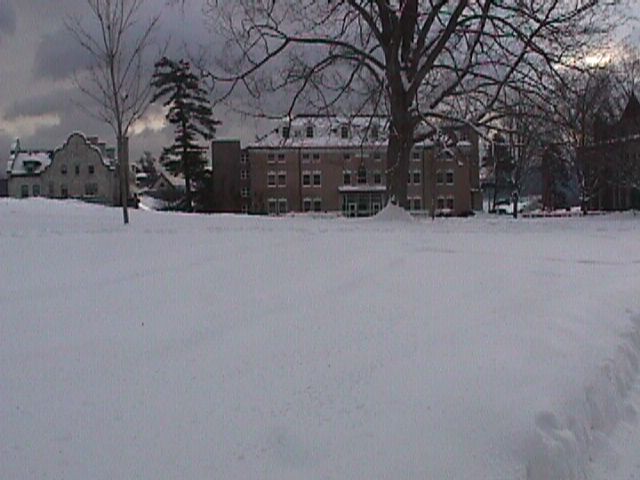 The Science Quad at Williams with its new snowcover. Unfortunately, the wind came up a bit in the morning and blew much of the snow off the trees.
---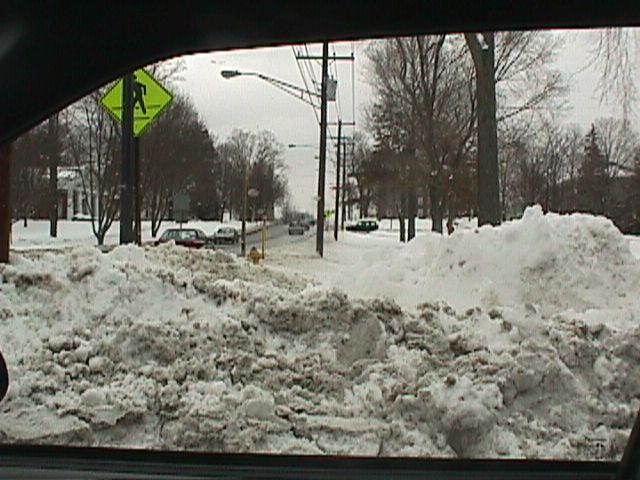 Big snowbanks at the corner of Stetson Court and Main Street in Williamstown.
---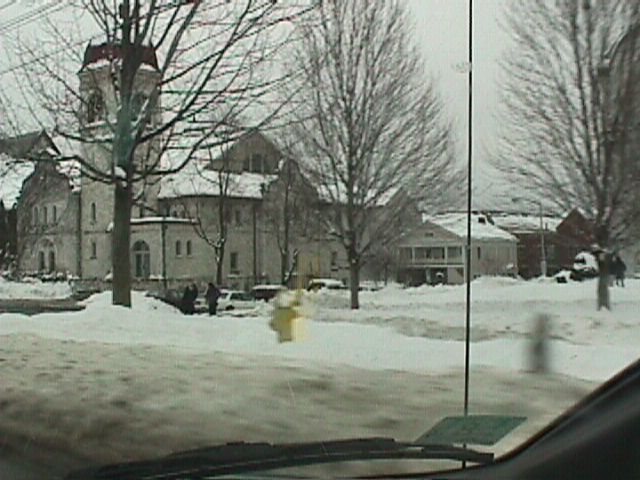 On Rte 2 near Spring Street.
---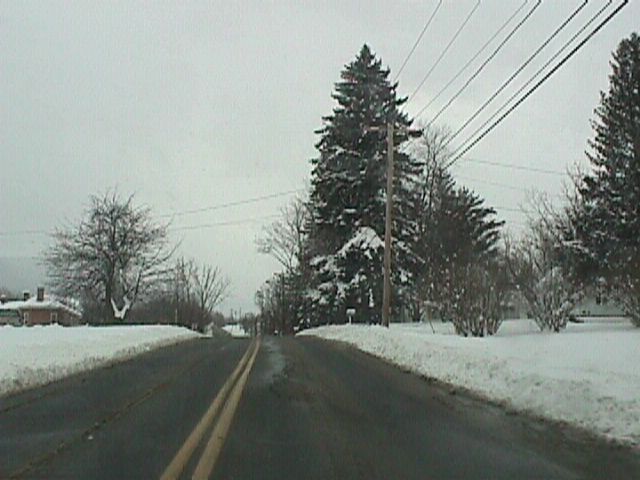 Going up Stratton Rd toward my apartment. The road is all clear, unlike during the ride home up this hill at the height of the storm on Monday evening.
---
E-mail domain: teresco.org, username: terescoj+pics Tue Feb 6 12:55:44 EST 2001
---
Copyright notice: All images are copyright © James D. Teresco unless otherwise specified. Unauthorized use is prohibited.
---