Heavy Snow - December 30, 2012
This picture was taken with Cathy's FinePix digital camera at our house in Amsterdam on December 30, 2012. The image is shown at a resolution of 640x480, is available in half of original size by clicking on the link after the caption.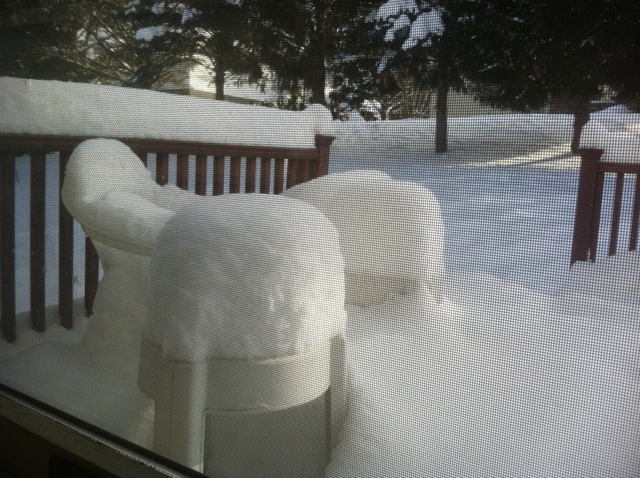 That's a pretty good snowfall. [Larger: 1296x968]
---
E-mail domain: teresco.org, username: terescoj - Fri May 17 09:46:36 EDT 2013
---
Copyright notice: All images are copyright © James D. Teresco unless otherwise specified. Unauthorized use is prohibited.
---