Cheesy Poofs Softball, October 17, 1998
These pictures were taken with my Sony Mavica FD-7 digital camera at Willie Stanton Field in Troy, NY, on October 17, 1998. The RPI CS team, the Cheesy Poofs, played the Funkadelics and lost 11-9. Thanks to Kimberly, our main photographer for the day, All images are 24-bit JPEGs and should be viewed on a 24-bit display. Quality is likely to be very poor when viewed on an 8-bit display.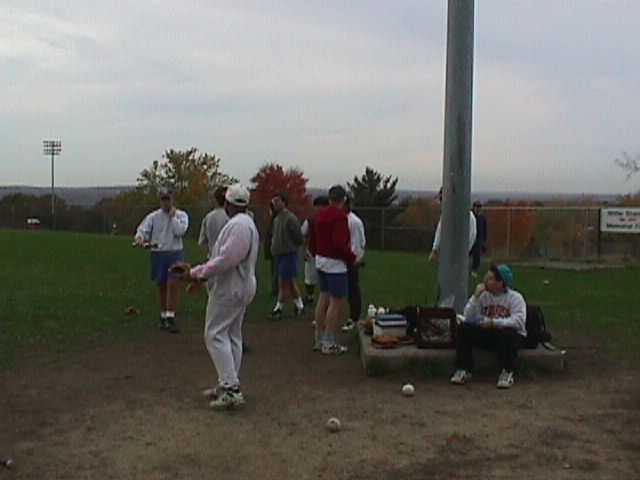 The team before the game.
---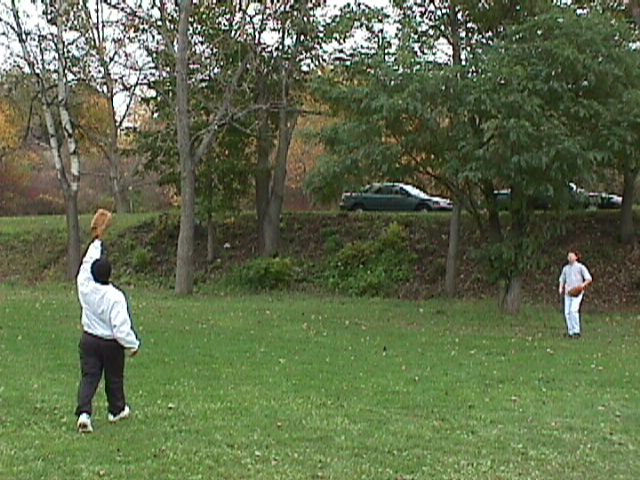 Pregame warmups.
---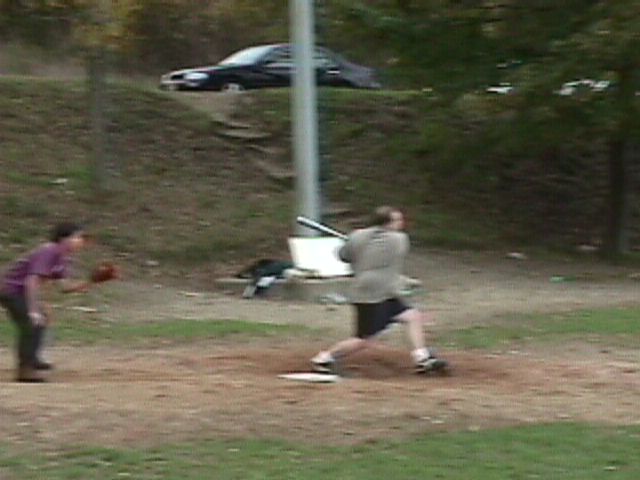 Kyle takes a swing.
---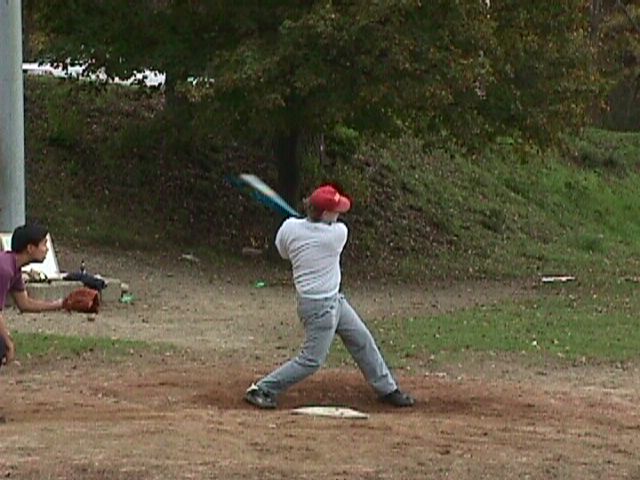 Louis takes a swing.
---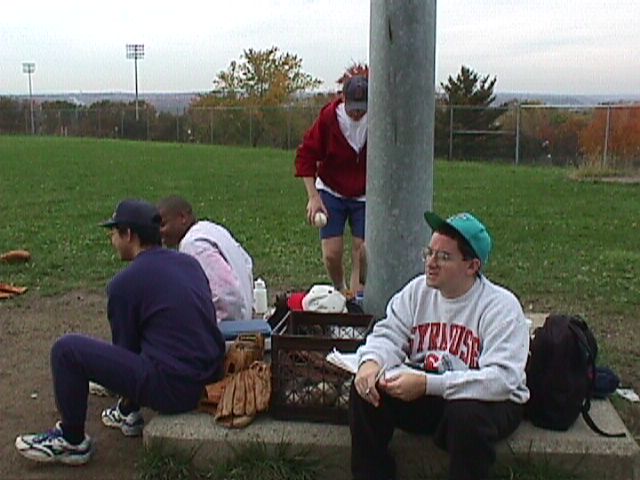 Andy and others between innings.
---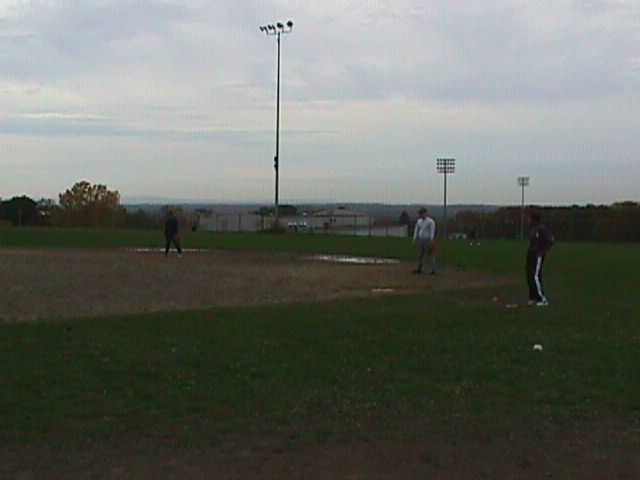 The right side of the Cheesy Poof infield.
---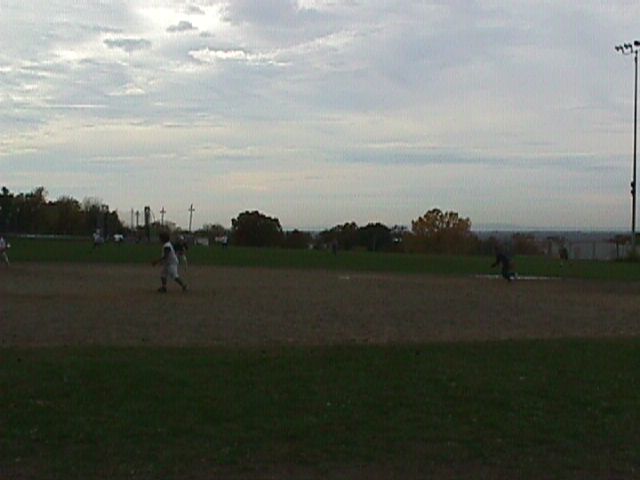 Darren pitches.
---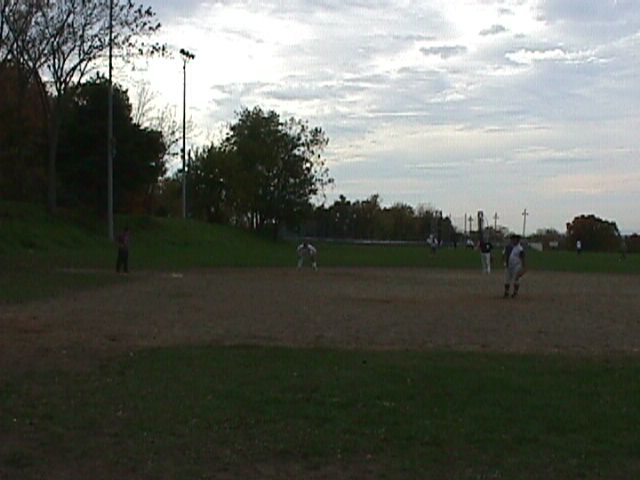 The left side of the defense.
---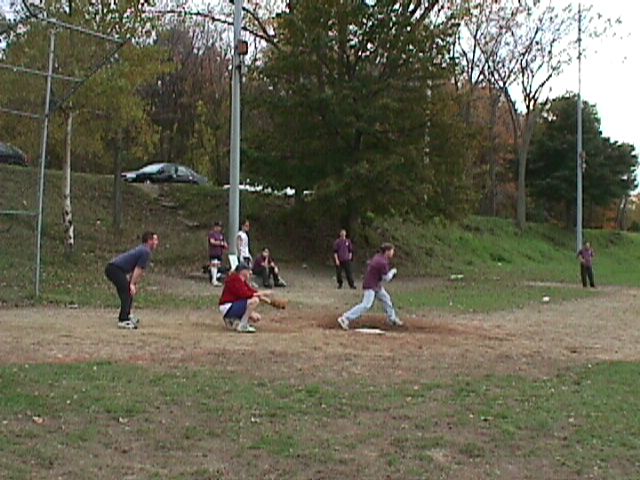 A Funkadelic hits a ground ball.
---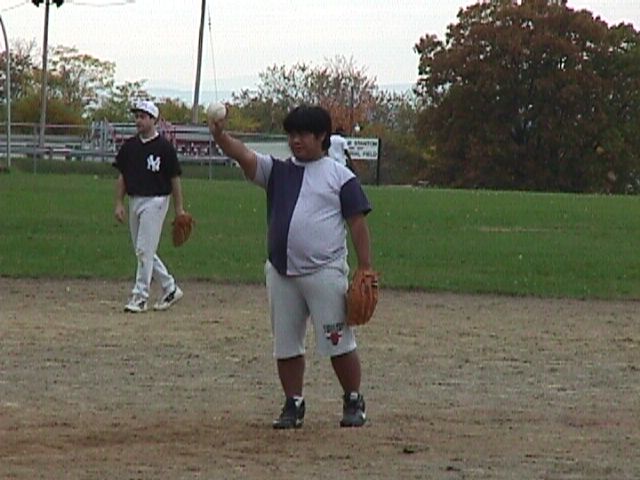 Darren presents the ball before a pitch.
---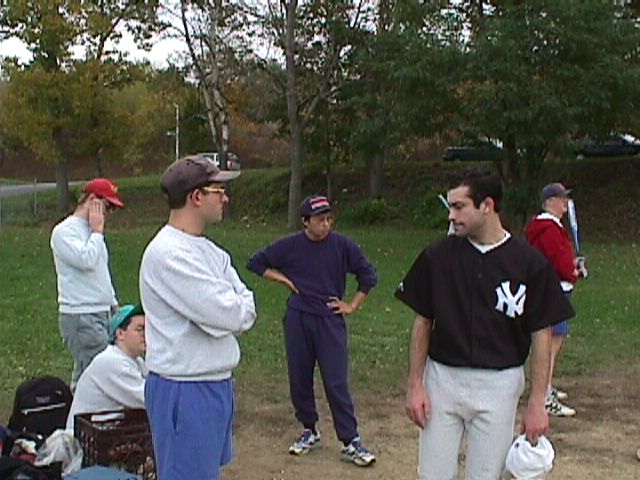 Louis, Andy, Jim, Ray, Mat, and Alex on the sidelines.
---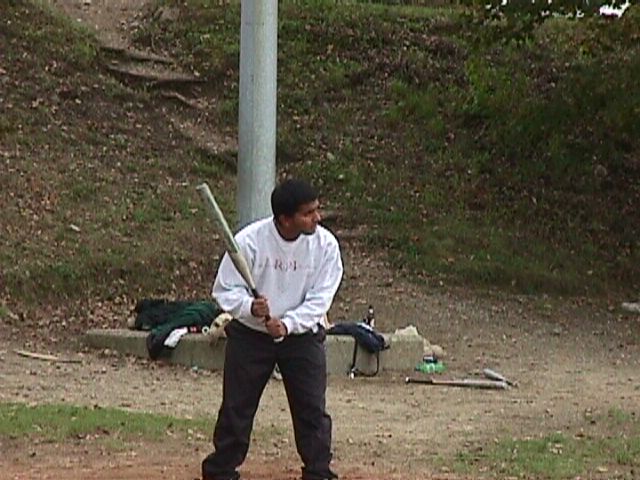 Amitha bats.
---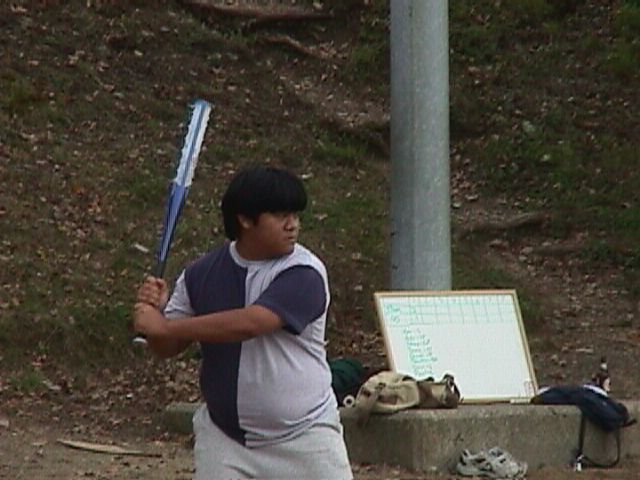 Darren bats.
---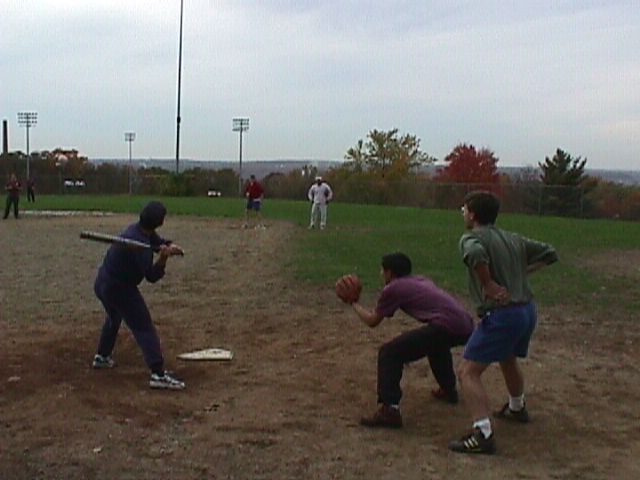 Ray bats, Rick umps.
---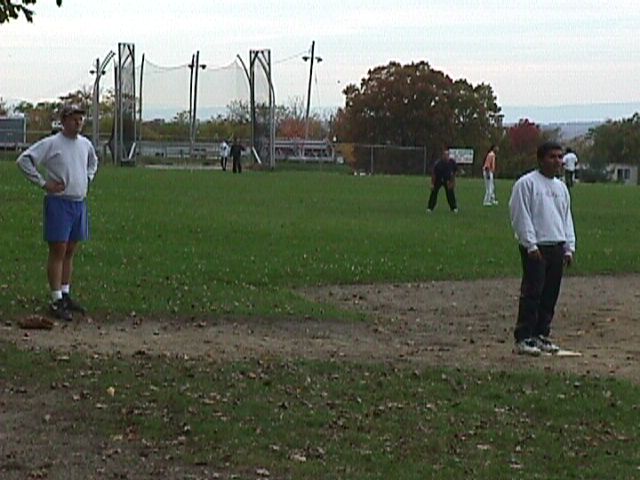 Amitha on third.
---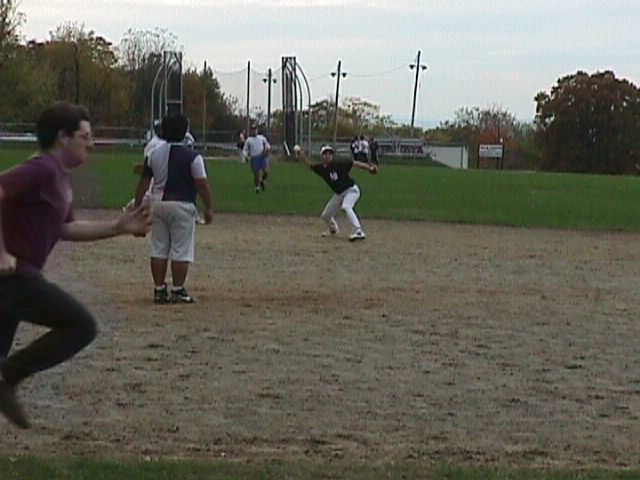 Mat fields a ground ball at short.
---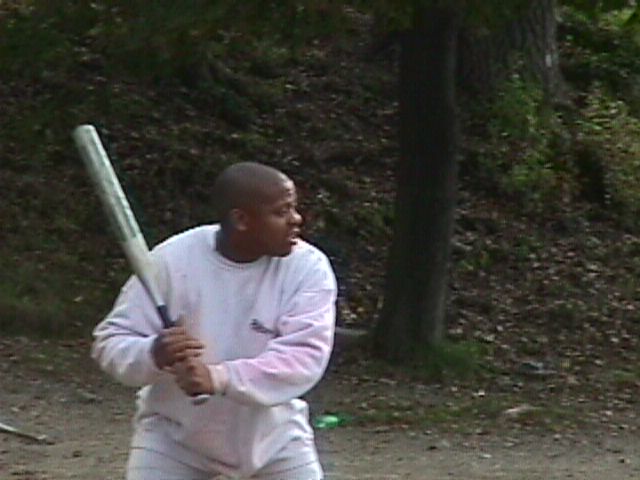 Alan bats.
---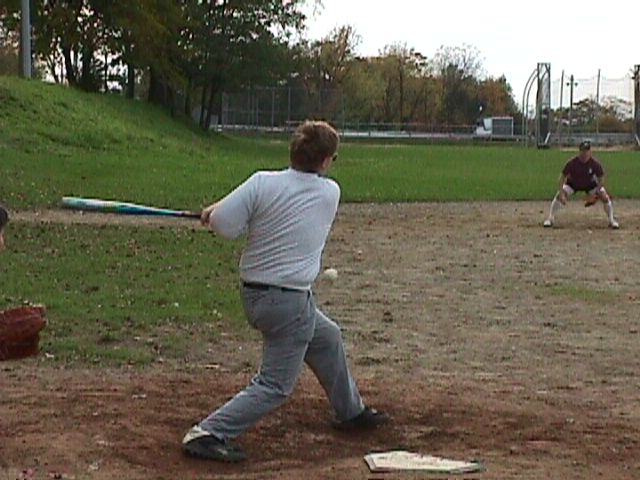 Louis grounds one down the third base line.
---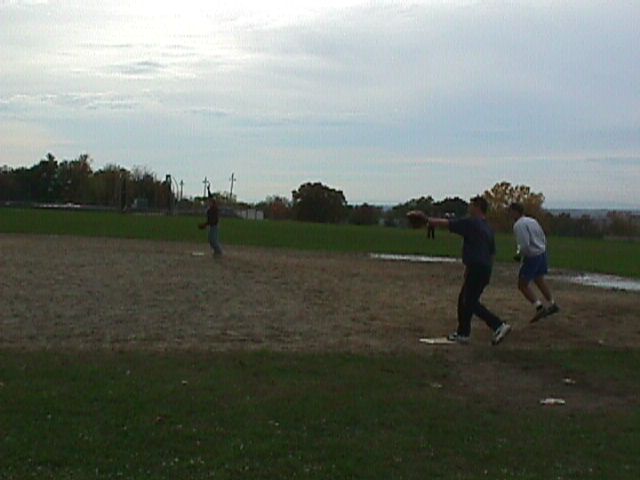 On first.
---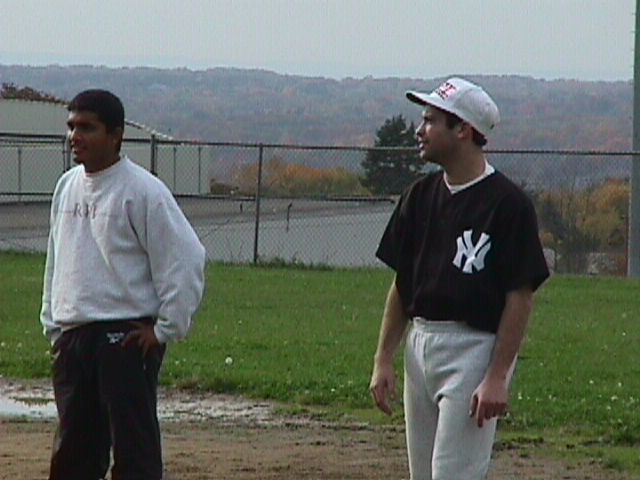 Amitha and Mat.
---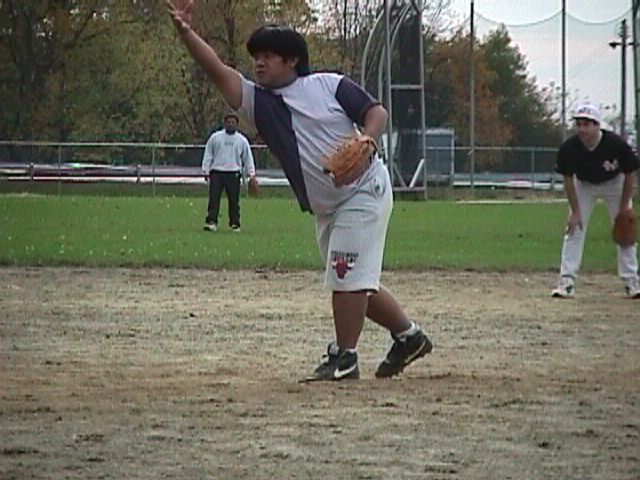 A Darren follow-through.
---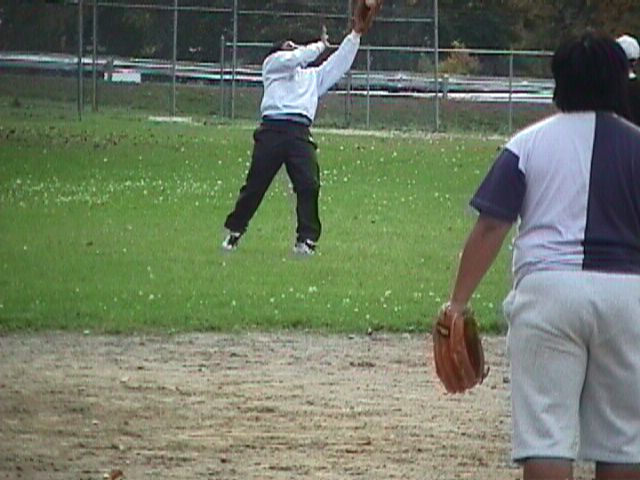 Amitha makes a catch in left.
---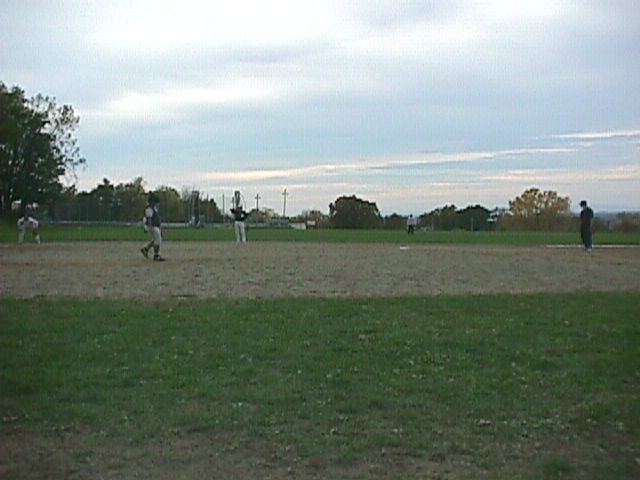 The Cheesy Poofs in the field.
---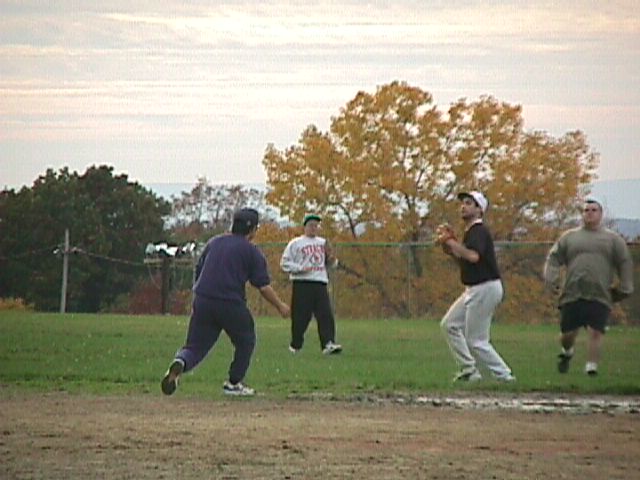 Ray, Andy, Mat, and Kyle converge on a pop fly.
---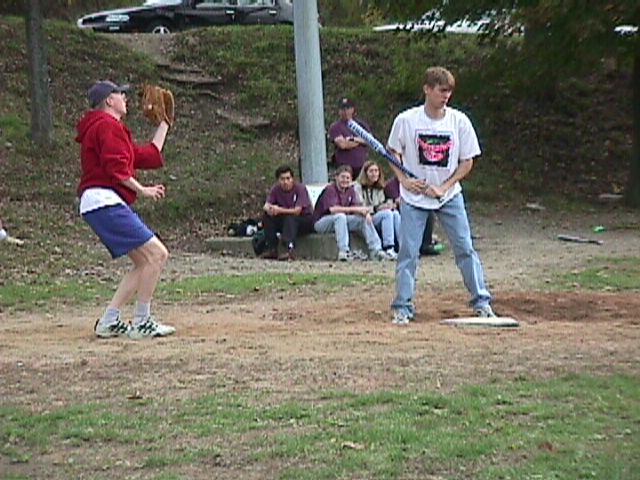 Alex catches.
---
E-mail domain: teresco.org, username: terescoj+pics Sun Oct 25 21:34:17 EST 1998
---
Copyright notice: All images are copyright © James D. Teresco unless otherwise specified. Unauthorized use is prohibited.
---