Tornadic Storm - September 4, 2011
These pictures and movie were taken with my Fujifilm Finepix S9000 digital camera and iPad2 at our house in Amsterdam on September 4, 2011. They were taken shortly after a nasty thunderstorm passed through, which spawned an EF1 tornado in Cranesville, a few miles to our southeast. Images are shown at a resolution of 640x480, but many are available in half of original size by clicking on the links after the captions.

There is also a short movie.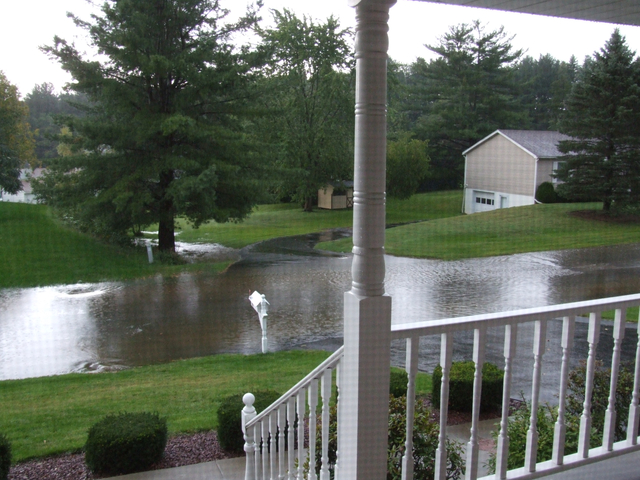 The water was deeper in the street from this thunderstorm than it was from the tropical storm a week earlier. [Larger: 1744x1308]
---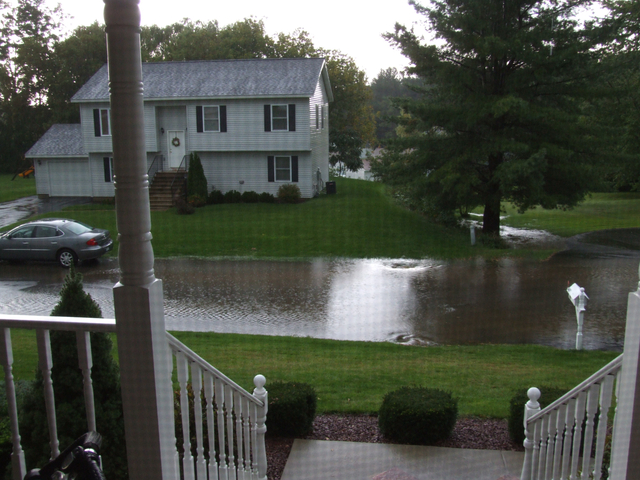 [Larger: 1744x1308]
---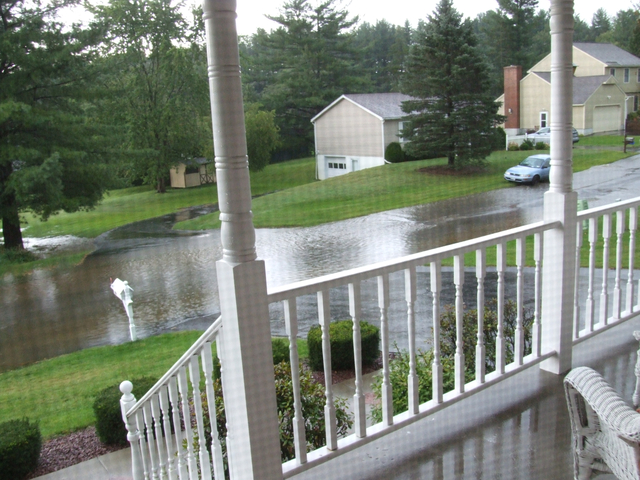 [Larger: 1744x1308]
---
E-mail domain: teresco.org, username: terescoj - Fri Nov 25 20:30:55 EST 2011
---
Copyright notice: All images are copyright © James D. Teresco unless otherwise specified. Unauthorized use is prohibited.
---