The Ballpark in Arlington, Arlington, Texas - August 30, 2003
Before the game between the Minnesota Twins and Texas Rangers.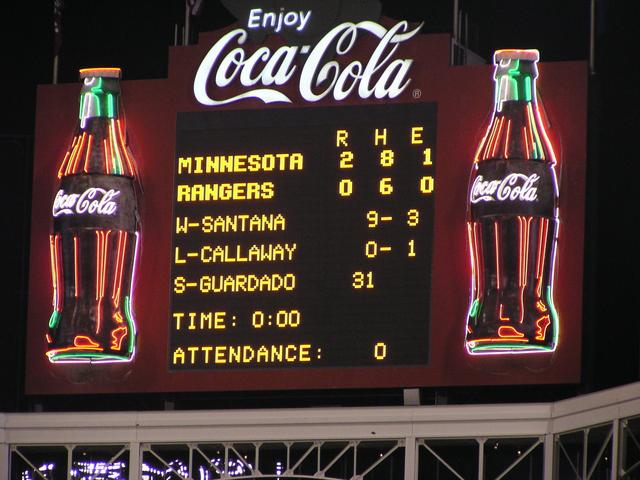 The totals on the board. In reality, the game took less than three hours and the attendance was more than 0. [2048x1536]
---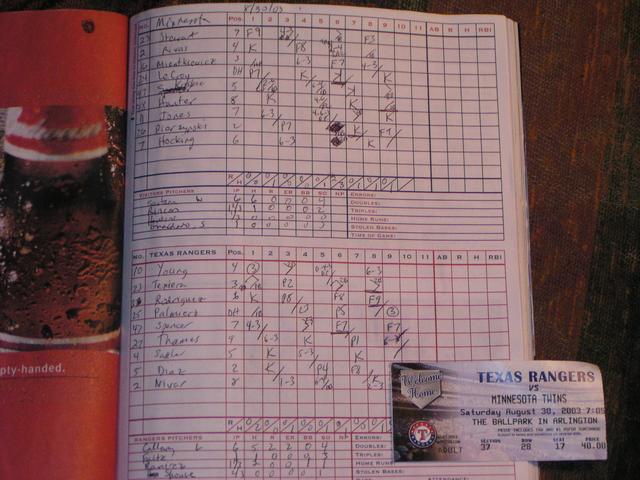 The scorecard and ticket. [2048x1536]
---
E-mail domain: teresco.org, username: terescoj - Tue Sep 2 22:20:42 MDT 2003
---
Copyright notice: All images are copyright © James D. Teresco unless otherwise specified. Unauthorized use is prohibited.
---