New Woodbury Tolls - July 16, 2010
The only picture-worthy part of the very familiar ride was the area of the recently-opened high-speed toll lanes Woodbury toll plaza on the New York Thruway at Exit 16.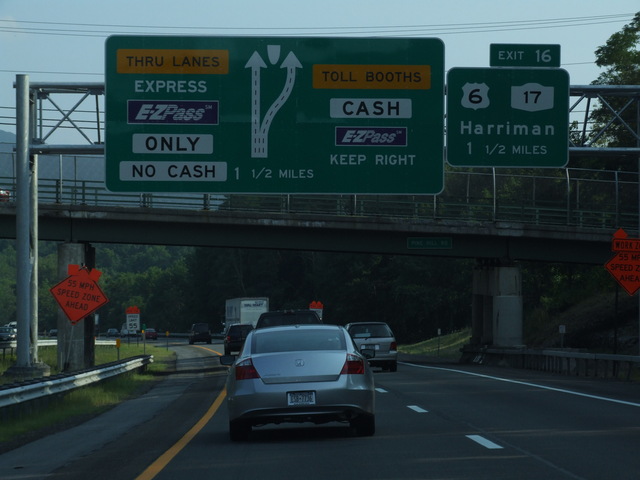 [Crop/Zoom: 2593x943]
---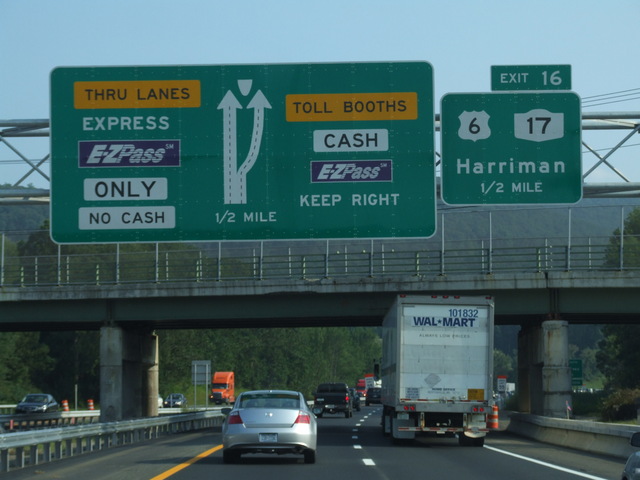 [Crop/Zoom: 2997x1170]
---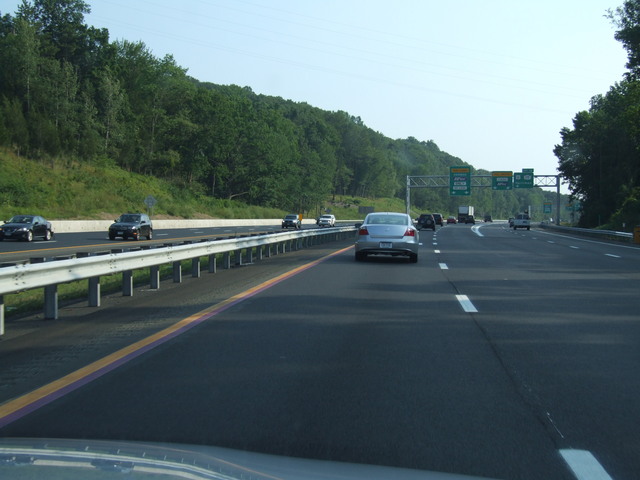 The E-ZPass only section is painted with some light purple paint in addition to the regular markings. [Larger: 1744x1308]
---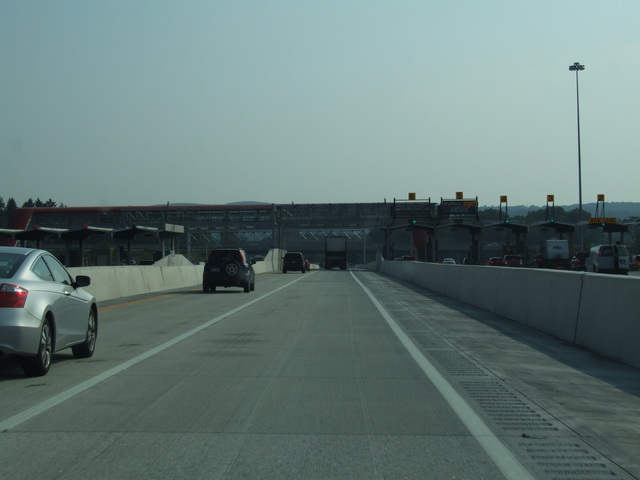 [Larger: 1744x1308]
---
E-mail domain: teresco.org, username: terescoj - Sat Jul 17 21:10:11 EDT 2010
---
Copyright notice: All images are copyright © James D. Teresco unless otherwise specified. Unauthorized use is prohibited.
---