A Tree Falls at RPI
These pictures were taken with my Sony Mavica FD-7 digital camera at RPI on June 7, 2000. The tree in these pictures was broken by storms that came through the area on June 2. Luckily, the RPI grounds people left the tree there long enough for me to get some pictures. The tree is along the road which winds around the Carnegie Building, down the hill from Amos Eaton. The fallen branch and the rest of the tree were removed on June 8.

All images are 24-bit JPEGs and should be viewed on a 24-bit display. Quality is likely to be very poor when viewed on an 8-bit display.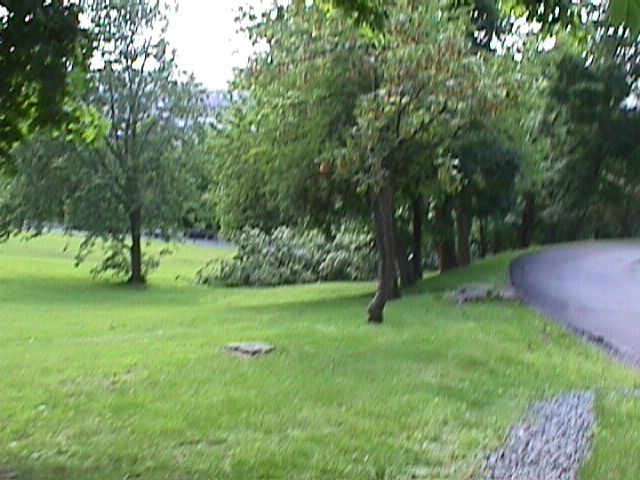 The tree from up the hill, near Amos Eaton.
---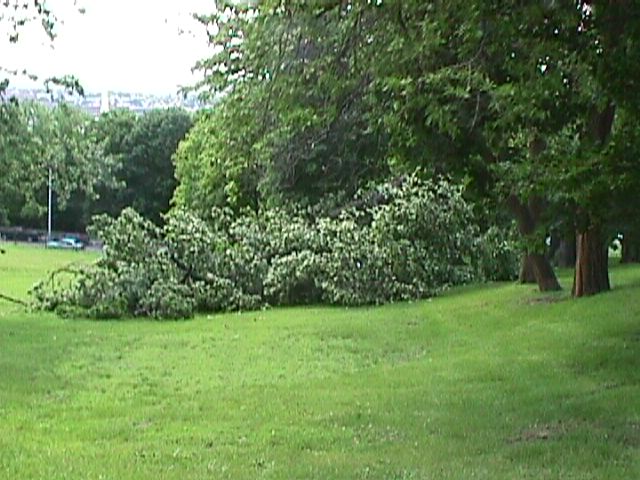 ---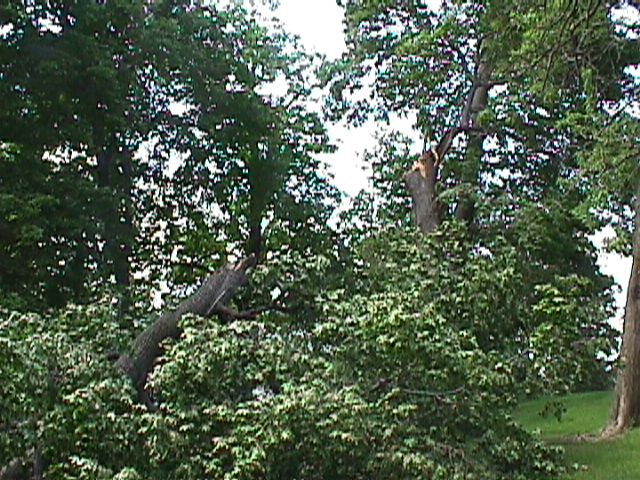 The large branch which broke off, and the place it used to be attached.
---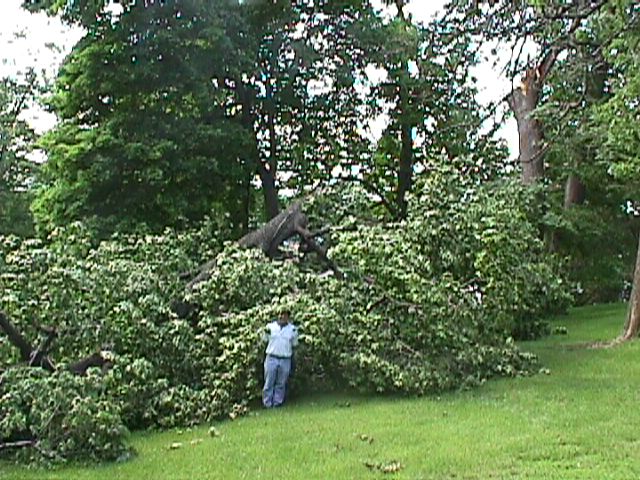 How big is this? That's Wes Turner in the picture for scale.
---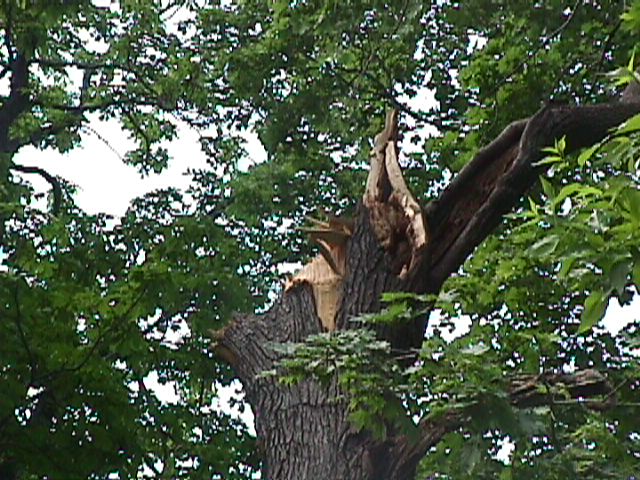 ---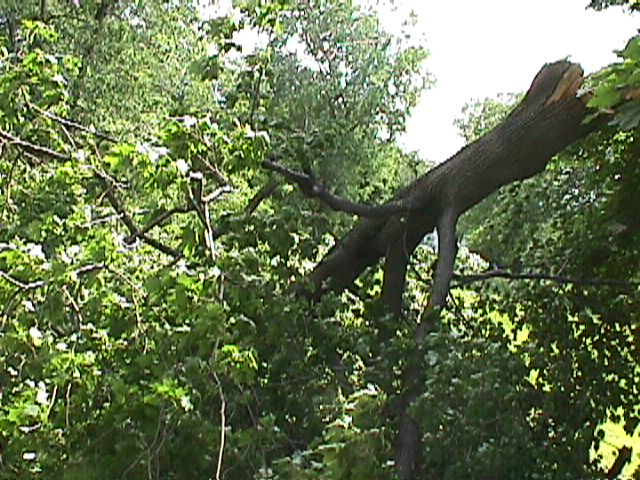 ---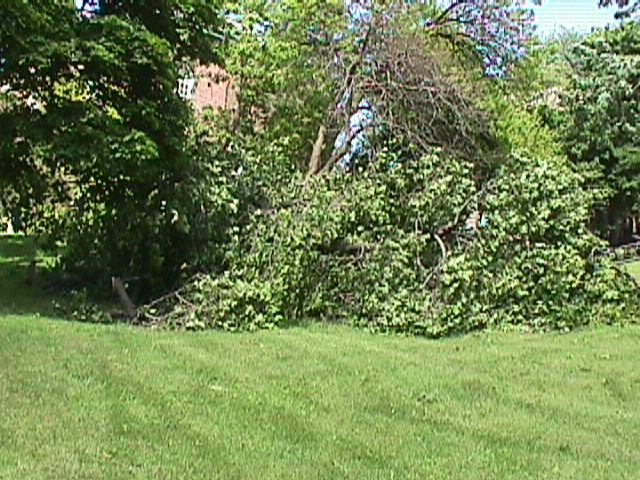 ---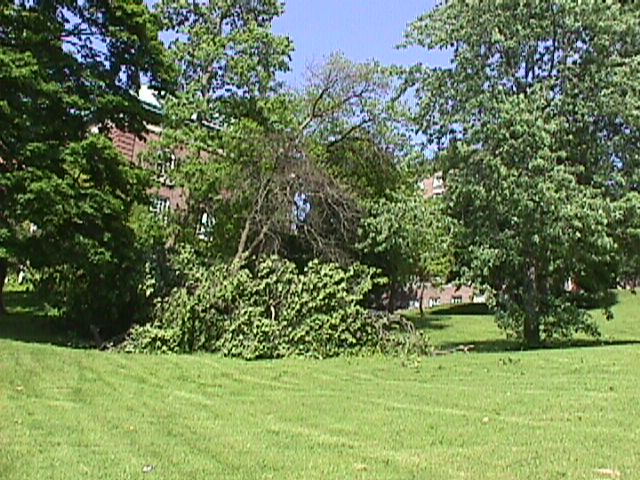 ---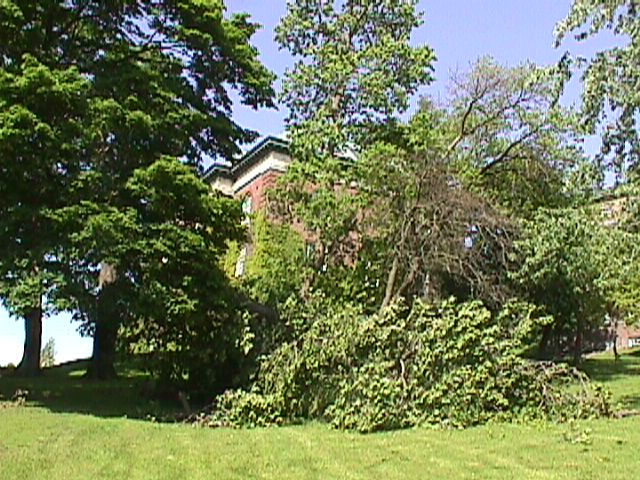 ---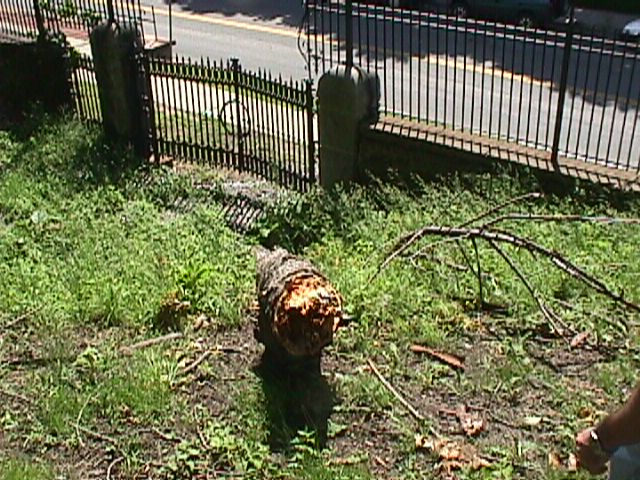 This is a different tree which fell some time. Probably not in the same storm.
---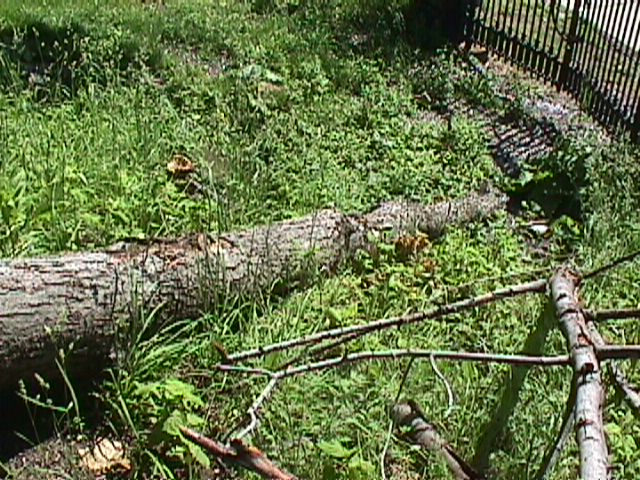 ---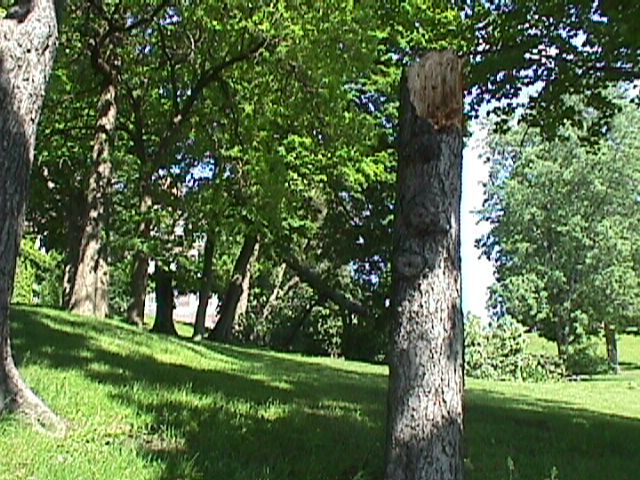 It used to be there.
---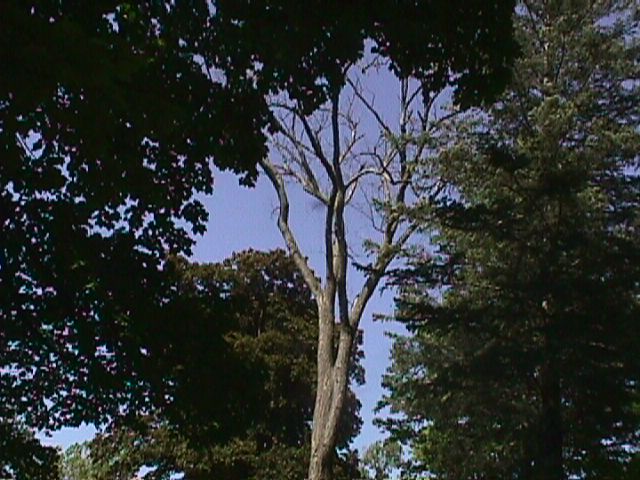 This looks like a good candidate for a tree to fall some time soon.
---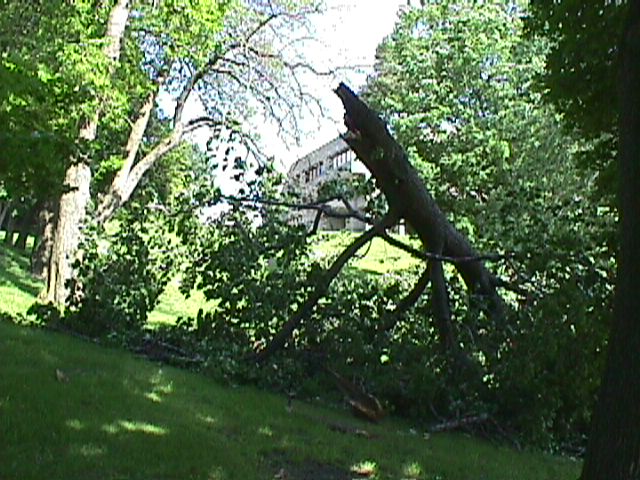 One more look at the big one.
---
E-mail domain: teresco.org, username: terescoj+pics Thu Jun 8 19:12:27 EDT 2000
---
Copyright notice: All images are copyright © James D. Teresco unless otherwise specified. Unauthorized use is prohibited.
---