Burbank, June 29, 2000
---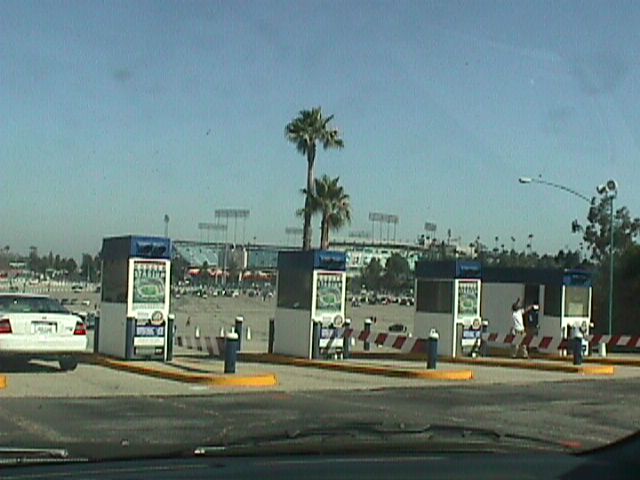 Arrival at Dodger Stadium, plenty early. This is my 11th Major League park in which I've seen a game.
---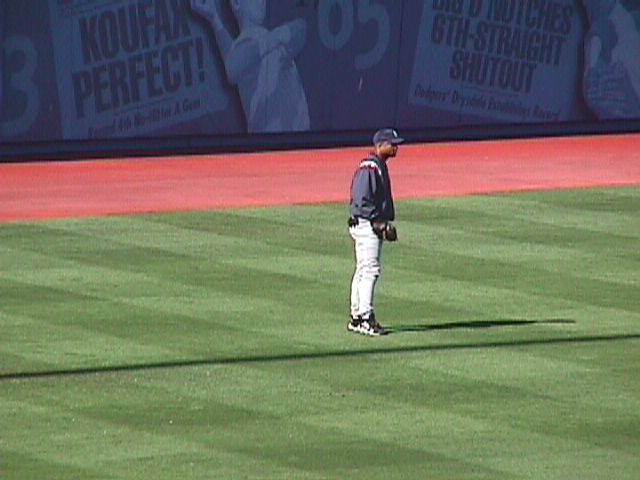 There was pretty much no one around when I got there, but the San Diego Padres were taking batting practice. My seats were in the sun, so I spent a little time in the shady part of the stadium to take BP pictures. I don't know who that is.
---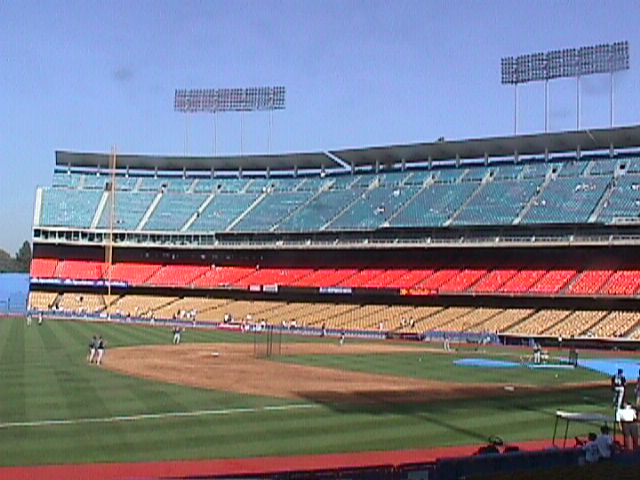 My seats are over there in the sun.
---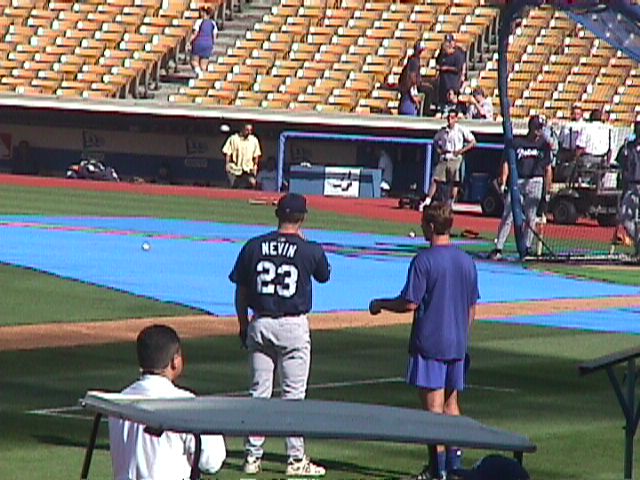 That must be the Padres' Phil Nevin, or a fan of his who snuck into BP.
---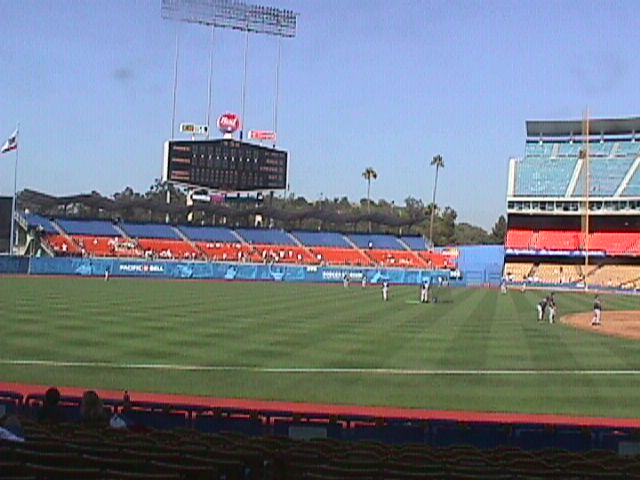 Dodger Stadium's bleachers.
---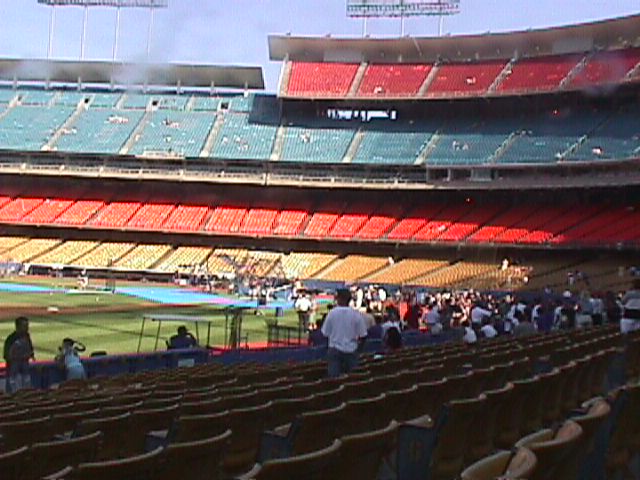 Still not many people around.
---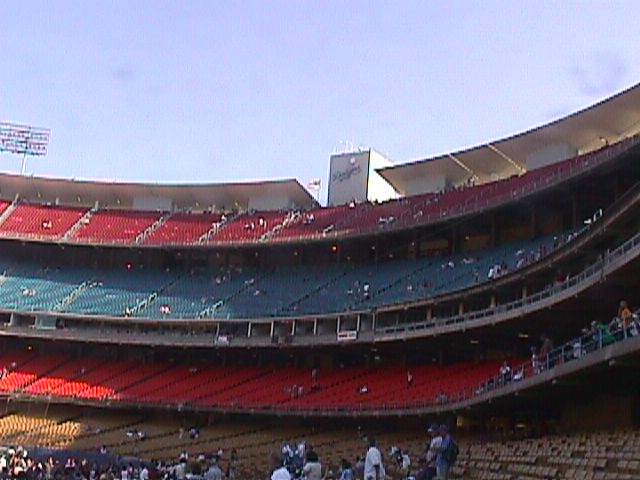 Behind home plate. The stadium is showing its age, but it's still in pretty good shape in general.
---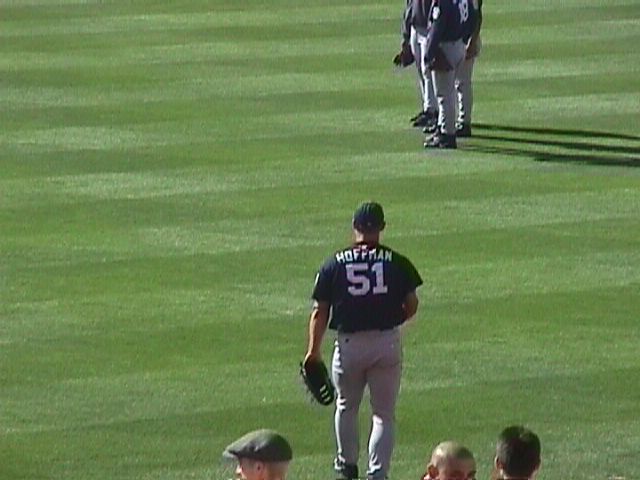 Trevor Hoffman, a good friend of Scott Brosius.
---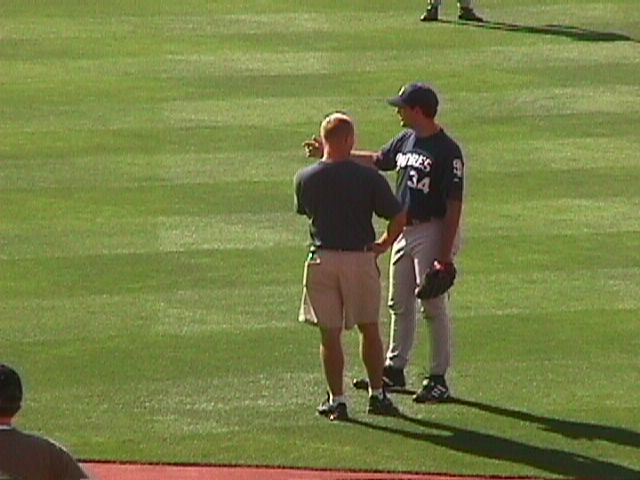 Brian Meadows of the Padres.
---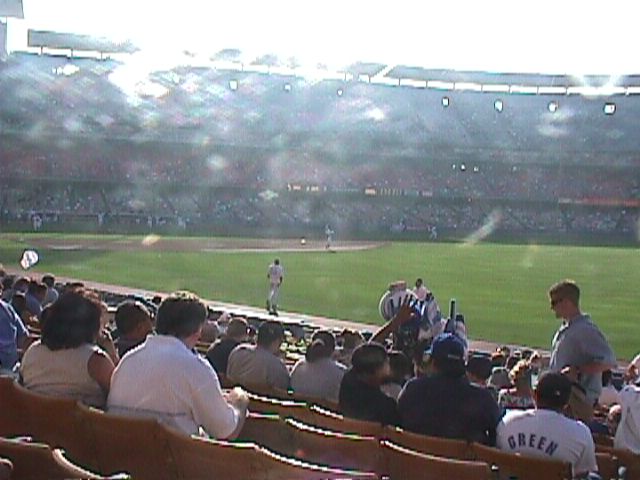 Just about game time. We're going to be looking into the sun for a while. This is a 6 PM start, apparently because there are fireworks scheduled after the game. Either some people were confused by this or Dodger fans are much more "late-arriving" than I ever imagined possible.
---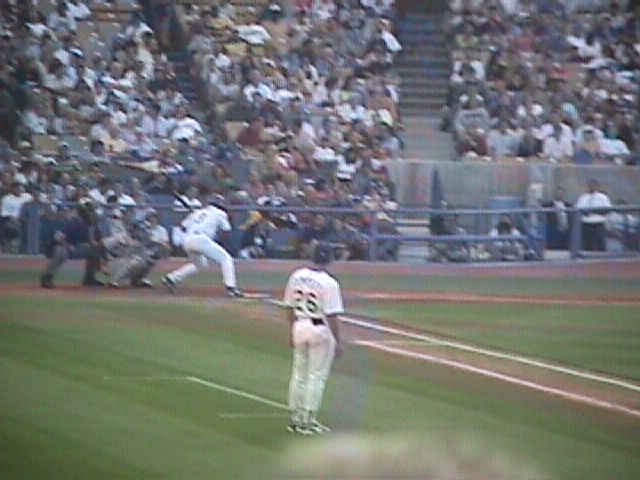 Eric Owens leads off for the Padres.
---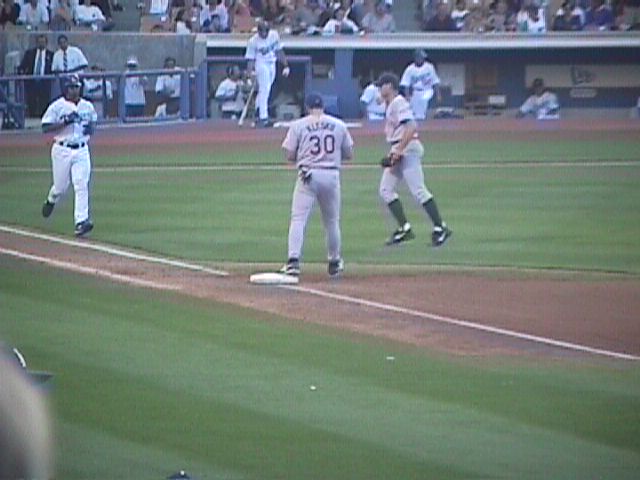 Ryan Klesko at first.
---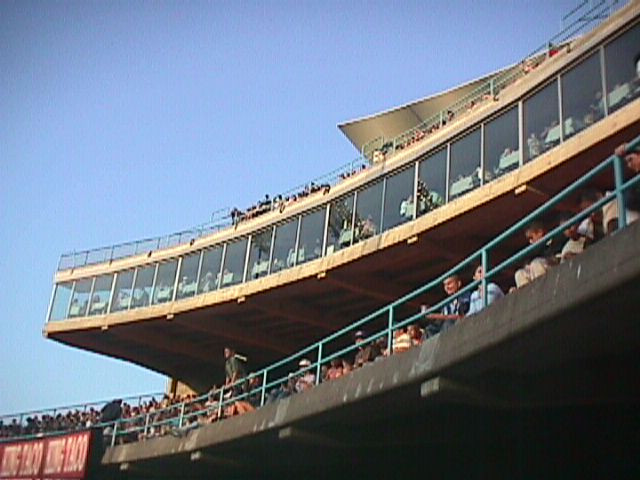 Behind us down the first base line.
---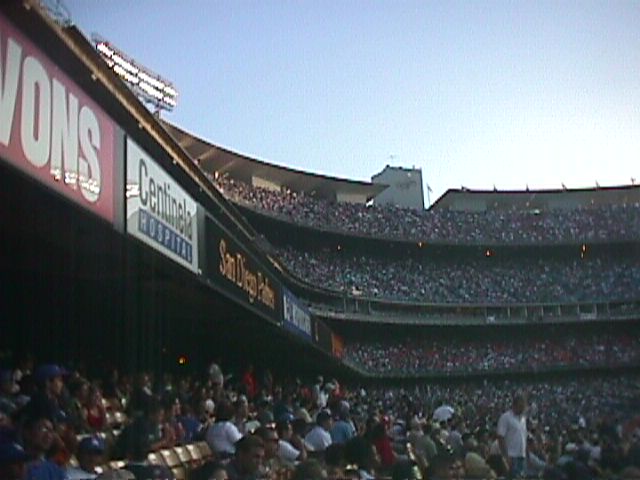 The sun has gone below the third base grandstand and people are actually showing up now.
---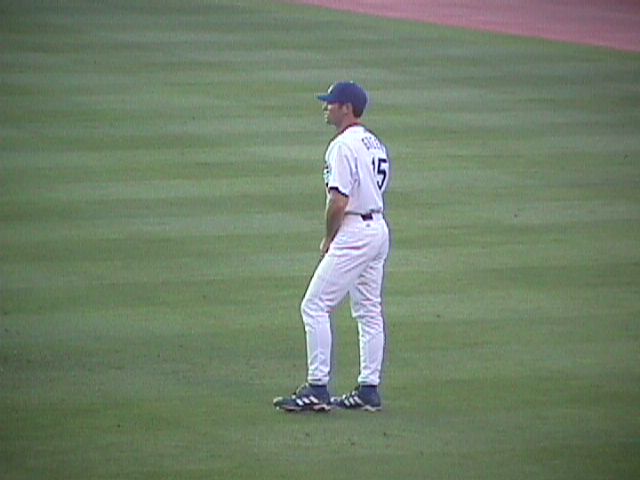 The Dodgers' Shawn Green in RF.
---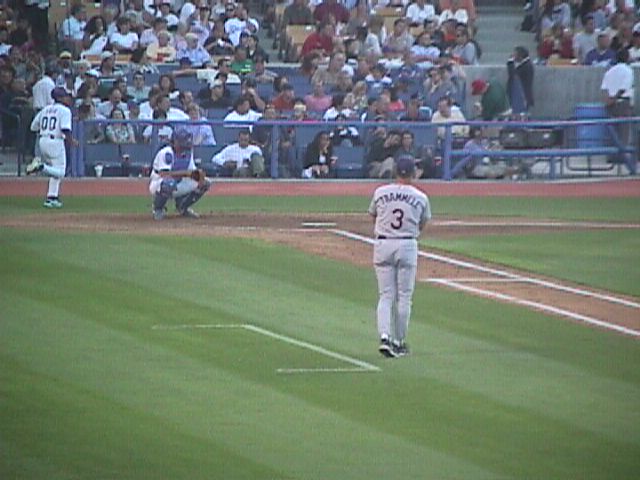 Padres first base coach Alan Trammell.
---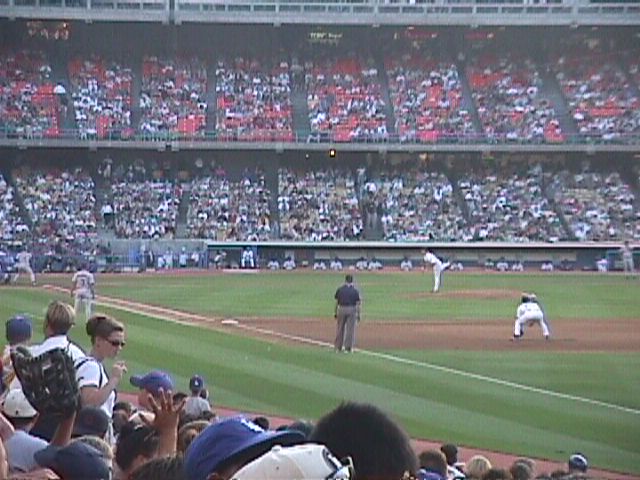 Darren Dreifort pitches for LA.
---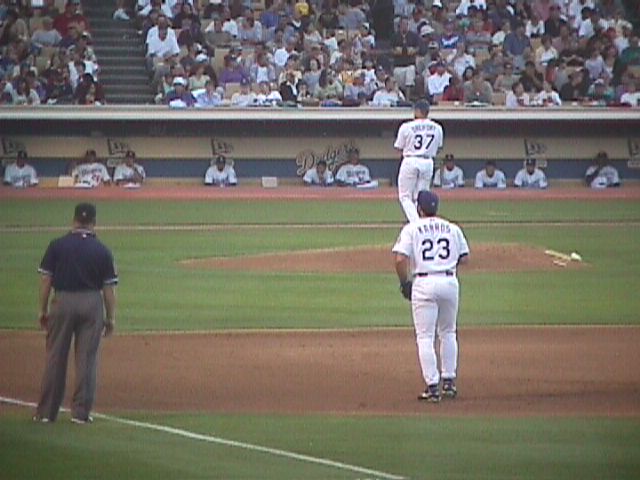 Dreifort and first baseman Eric Karros.
---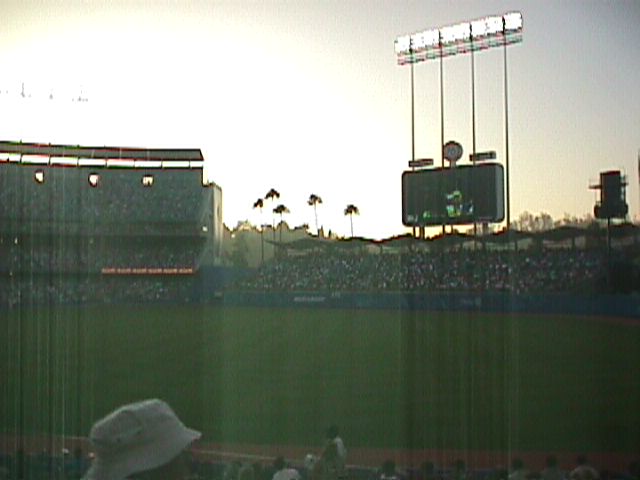 Still a little too bright for a picture of the scoreboard.
---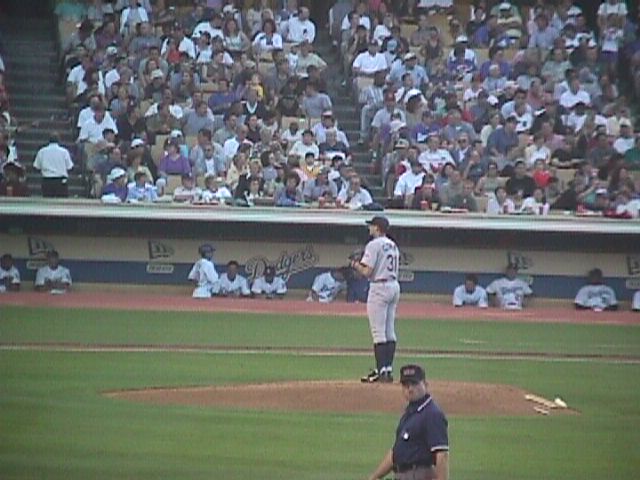 Padres starter Matt Clement.
---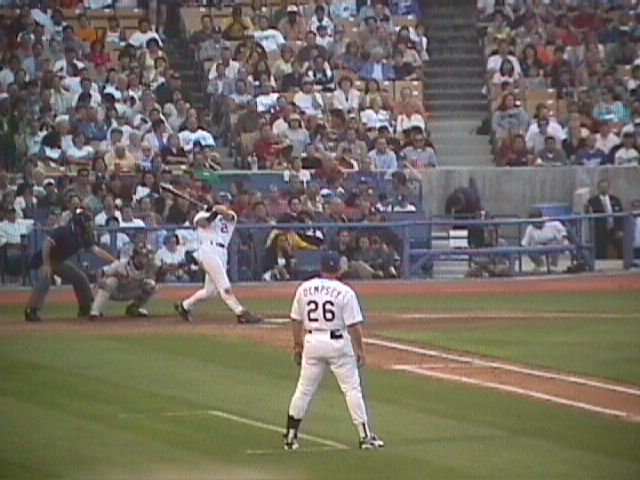 First base coach Rick Dempsey watched Eric Karros take a swing.
---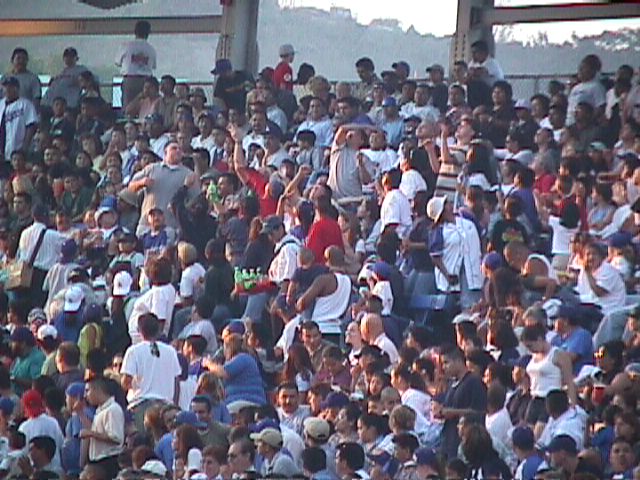 People in the bleachers looking up for their latest beach ball.
---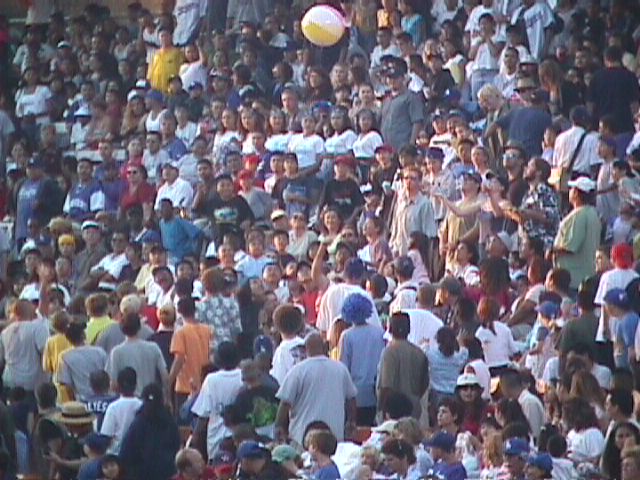 Ah yes, the beach ball. That seems to be the only thing that really gets a Dodger crowd excited. Bases loaded for the Dodgers? Who cares. Two strikes on a Padre batter? So what. As long as there's a beach ball... Oh yeah, if the scoreboard says to make noise, there might be some but only for as long as the scoreboard asks for it. If nothing else, they at least got into the seventh inning stretch a bit more than they do in some places.
---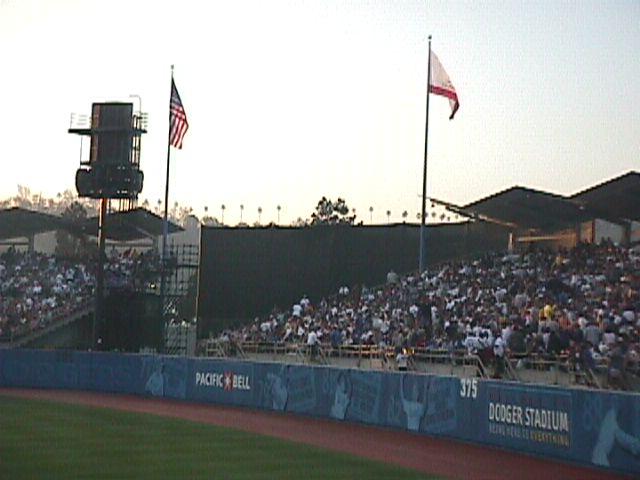 A look out at center field.
---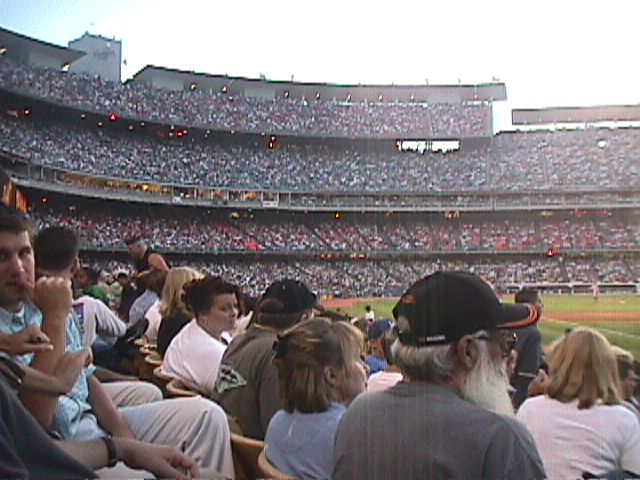 Some of our neighbors.
---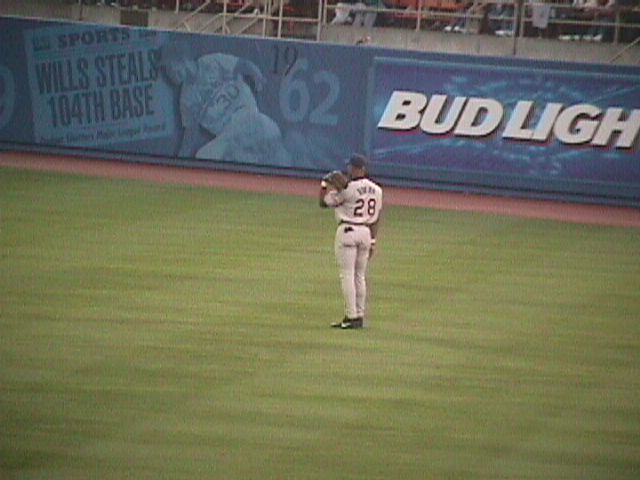 Former Yankee farmhand Ruben Rivera.
---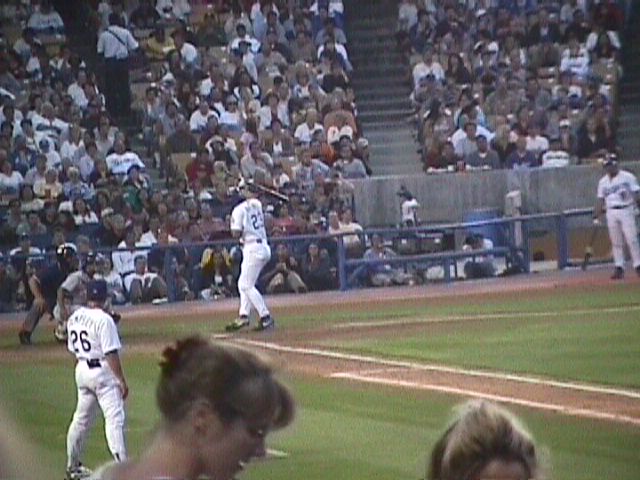 Karros not looking happy.
---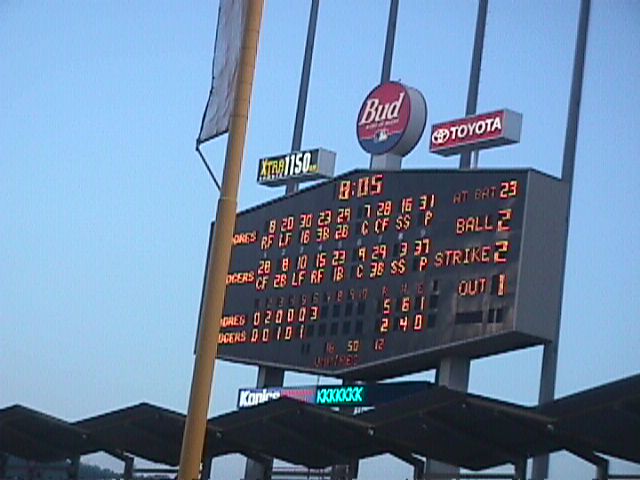 The Padres are pulling away a bit here in the 6th.
---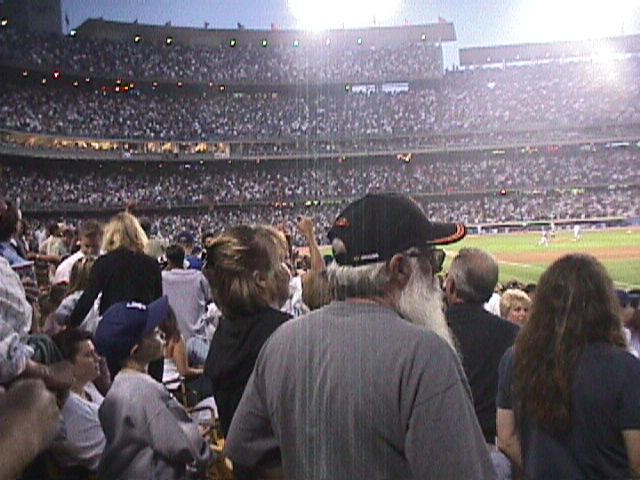 That guy in the next section again.
---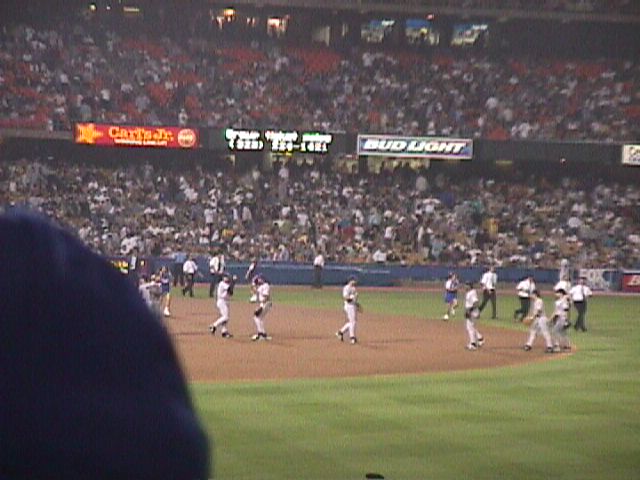 Ball game over. The Padres hang on for a 5-4 win.
---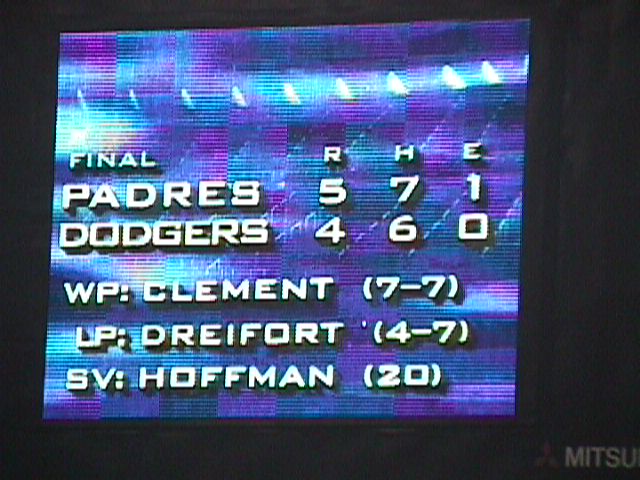 The final score.
---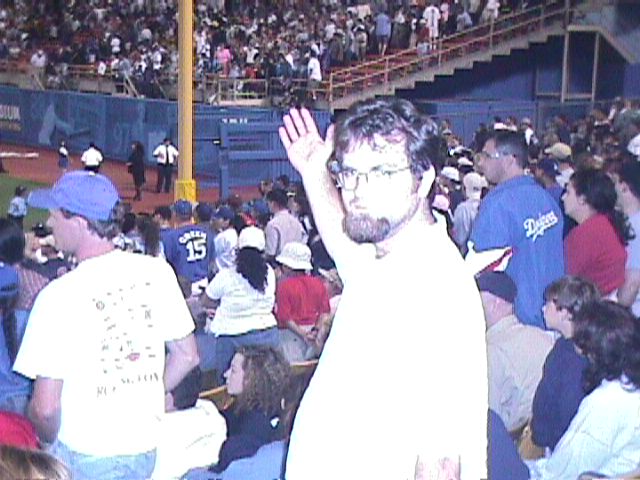 And a picture of Travis Kilburn, who was nice enough to get me these tickets and chat throughout the game. Too bad I didn't take a better one.
---
Copyright notice: All images are copyright © James D. Teresco unless otherwise specified. Unauthorized use is prohibited.
---