Woodchuck in the Yard - May 14, 2010
These pictures were taken with my Fujifilm Finepix S9000 digital camera at our house in Amsterdam, New York, on May 14, 2010. Images are shown at a resolution of 640x480, but many are available cropped from the originals or in half of original size by clicking on the links after the captions.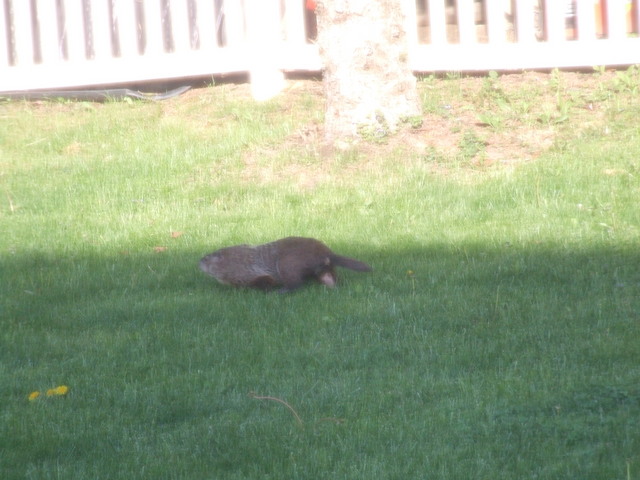 Not a great shot through the kitchen window and screen, but there's the neighborhood woodchuck. [Larger: 1744x1308]
---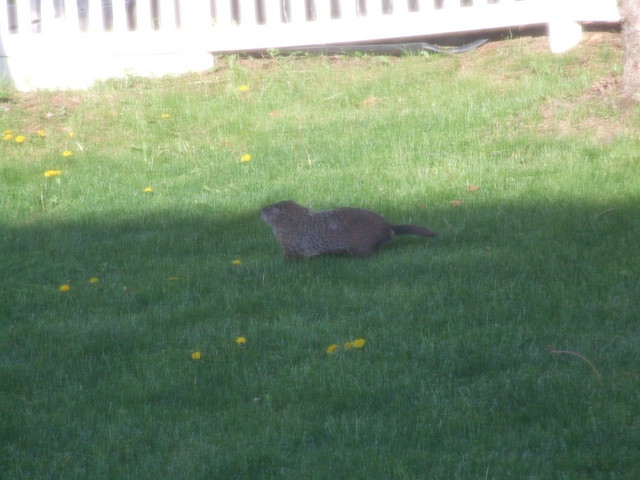 [Crop/Zoom: 1176x503]
---
E-mail domain: teresco.org, username: terescoj - Sun May 16 21:34:28 EDT 2010
---
Copyright notice: All images are copyright © James D. Teresco unless otherwise specified. Unauthorized use is prohibited.
---