Artist Point, Grand Canyon of the Yellowstone
If you've seen pictures of Yellowstone National Park, you probably have seen this. It's probably the most famous part of Yellowstone aside from Old Faithful. Remember that cameras have no clue how to capture what you see here. Go see for yourself.
---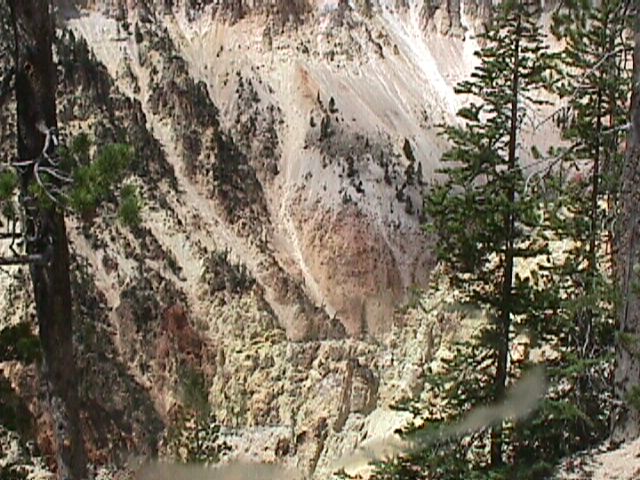 The first thing you see when you walk down to Artist Point is the canyon wall on the opposite side.
---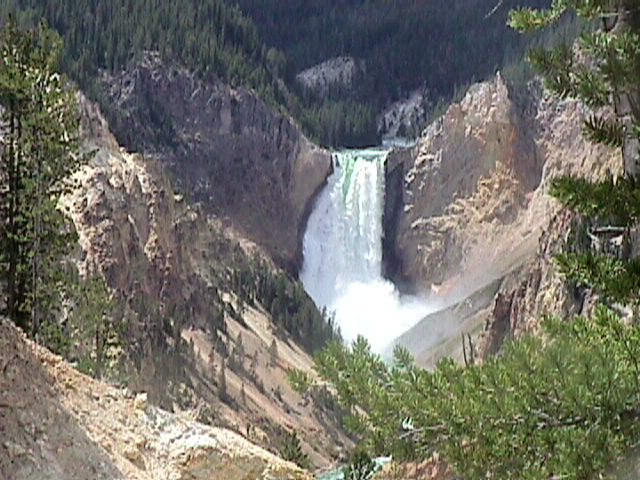 Then you notice the waterfall. Again, these are the Lower Falls.
---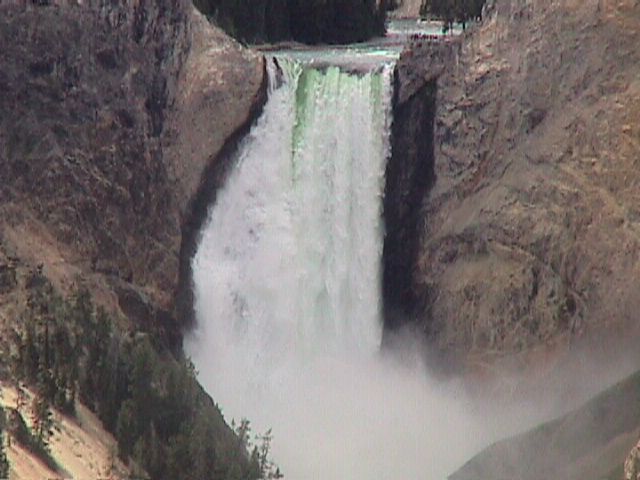 This is the same waterfall we had just hiked to.
---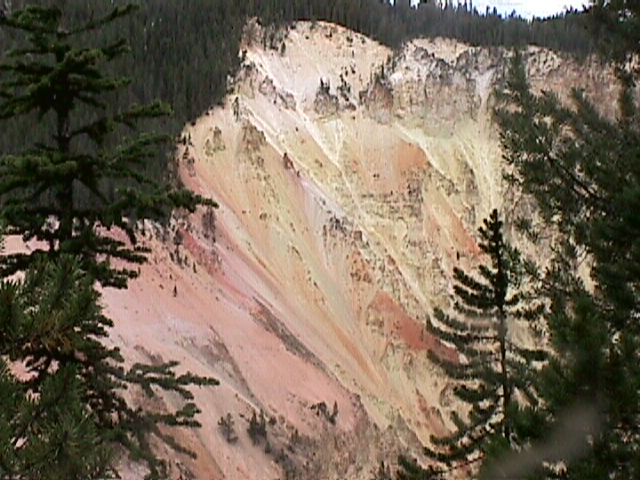 The yellow stone in the canyon walls that inspired the name.
---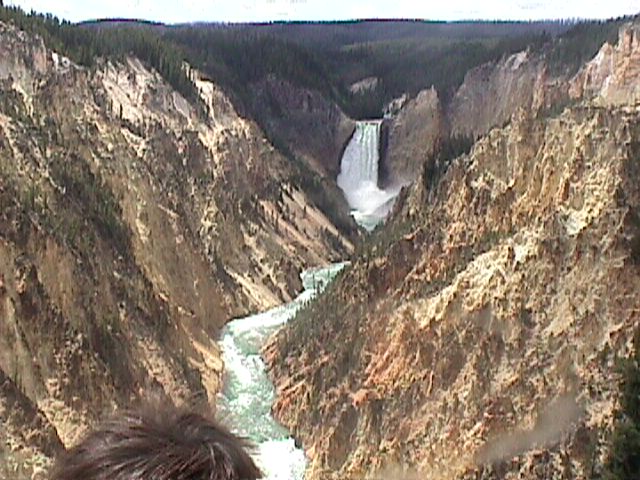 ---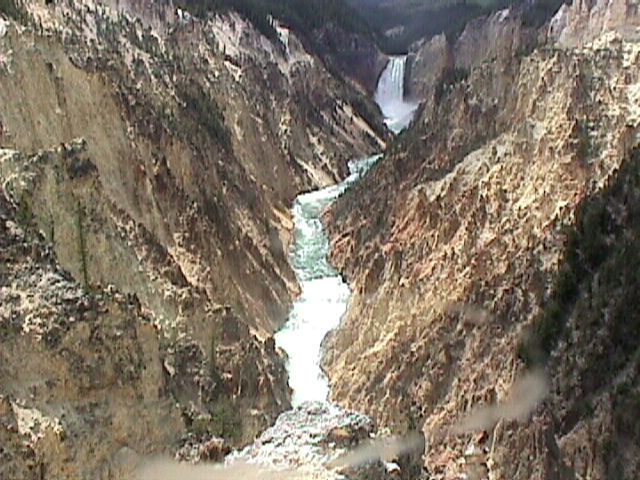 ---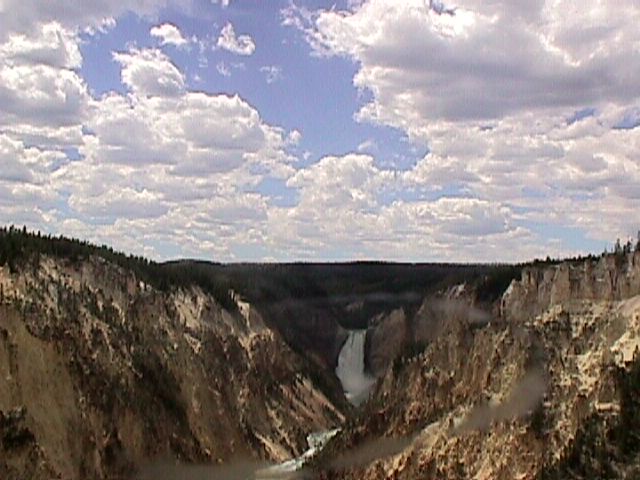 ---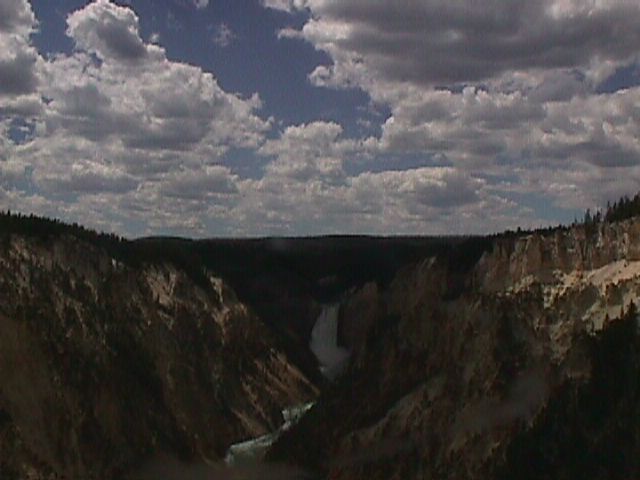 ---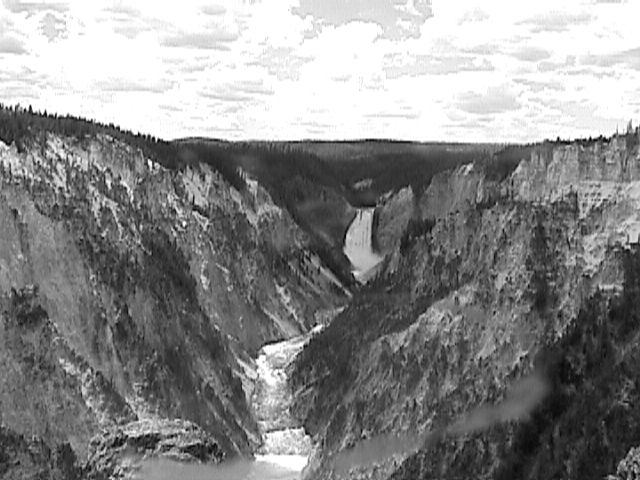 Being Artist Point, here is an artistic view in black and white.
---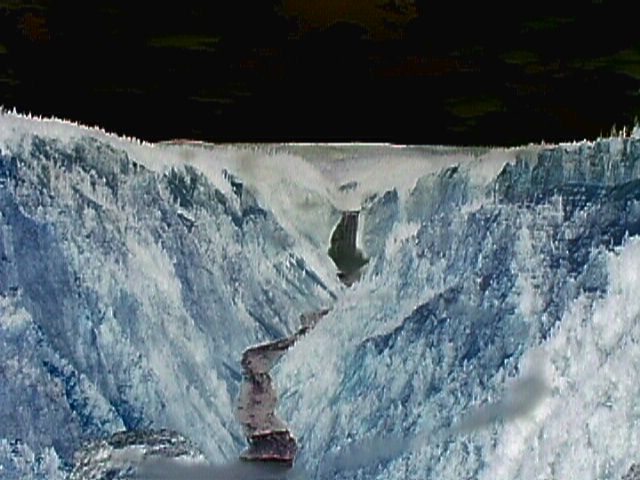 And in negative art...
---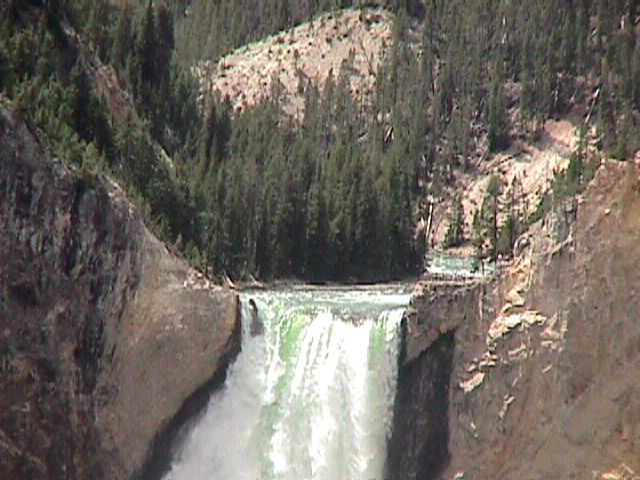 ---
And now from Nathan's collection:
---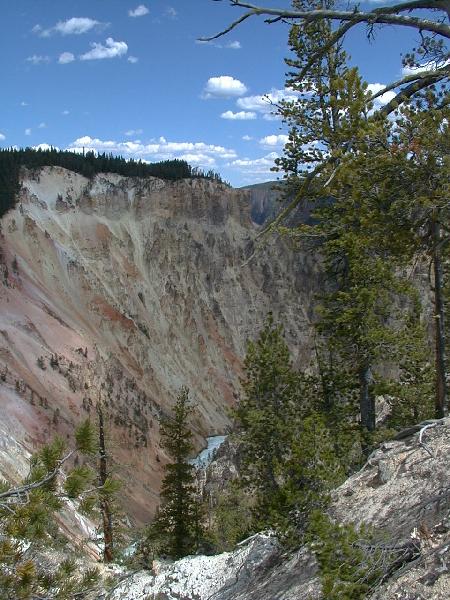 [Bigger]
---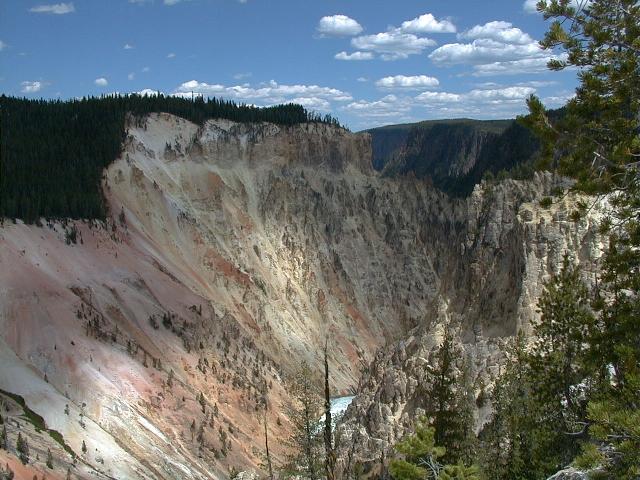 [Bigger]
---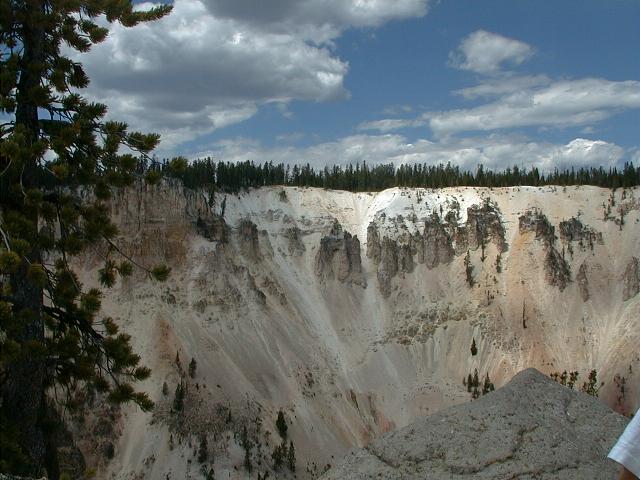 [Bigger]
---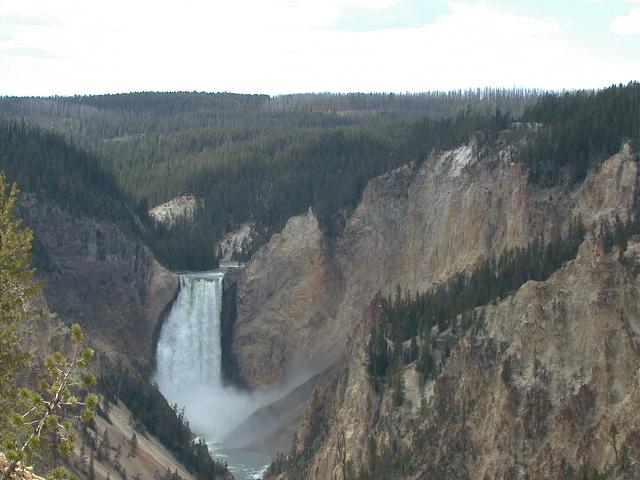 [Bigger]
---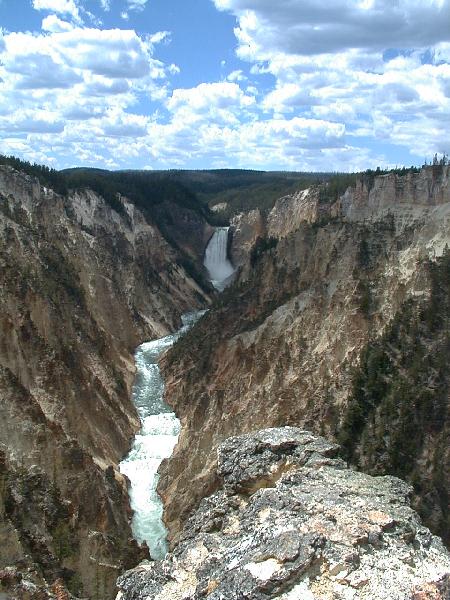 [Bigger]
---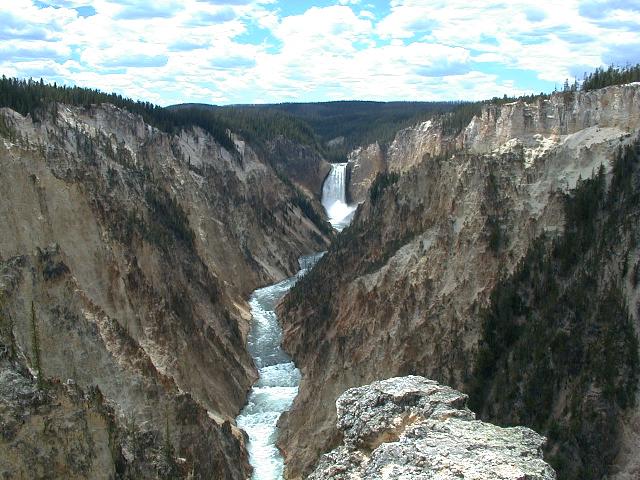 [Bigger]
---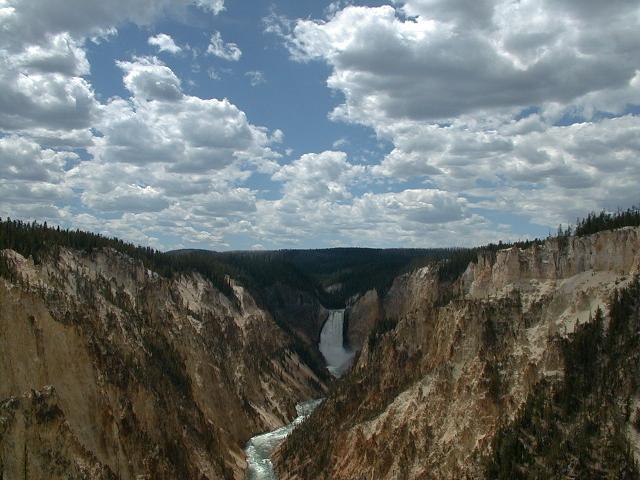 [Bigger]
---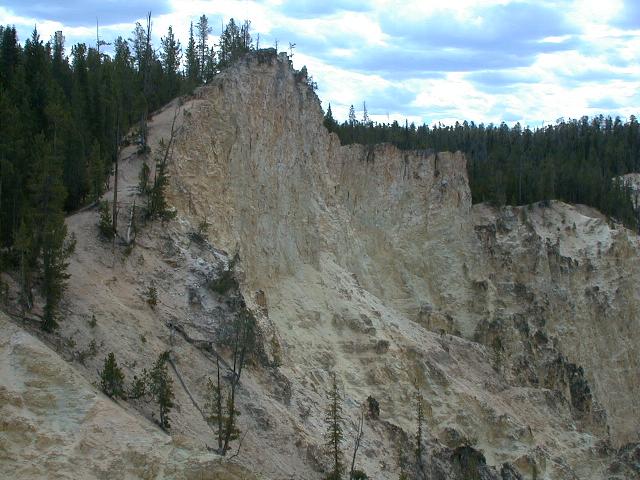 [Bigger]
---
Copyright notice: All images are copyright © James D. Teresco unless otherwise specified. Unauthorized use is prohibited.
---