---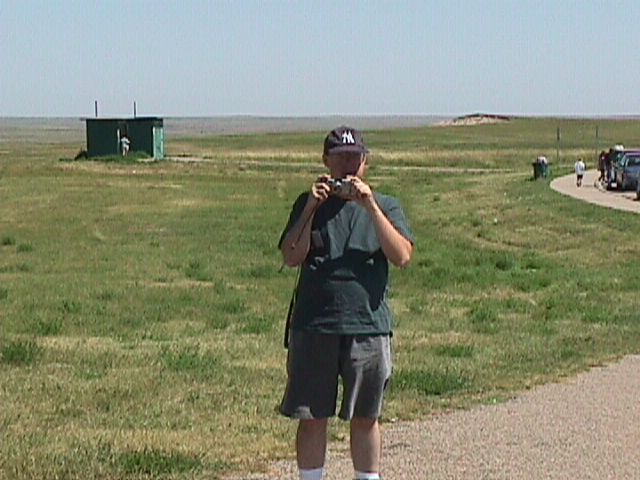 Nathan at the overlook on I-90. The first thing that became evident at this rest stop was the complete lack of humidity and the strength of the sun.
---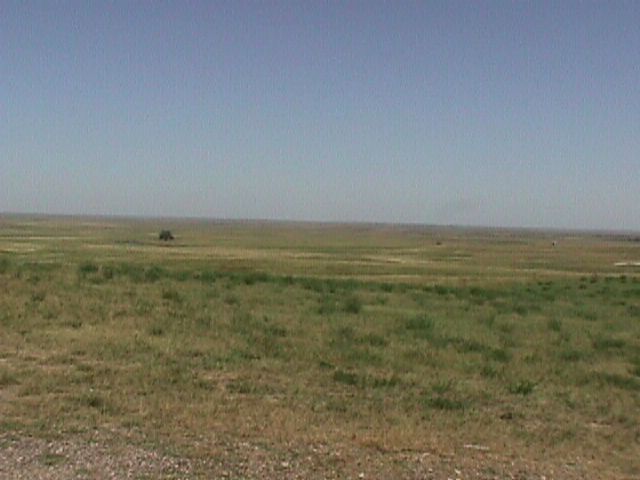 Badlands off in the distance. Too bad you can't see them.
---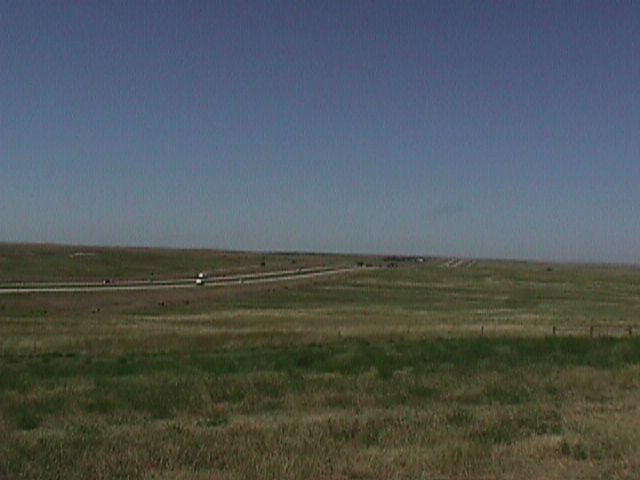 Looking West down I-90 toward the Badlands.
---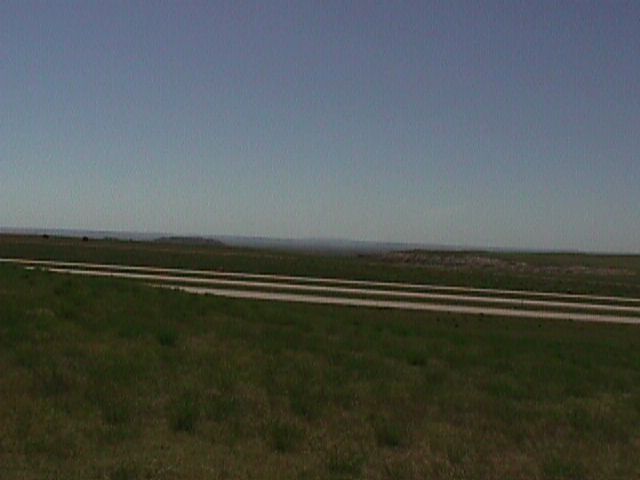 I-90 in the foreground, badlands in the background.
---
Copyright notice: All images are copyright © James D. Teresco unless otherwise specified. Unauthorized use is prohibited.
---