Badlands National Park
---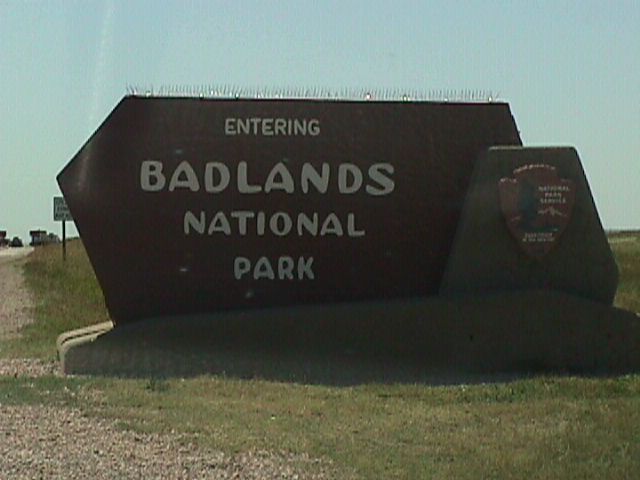 There are over 70 pictures from the Badlands, so they're broken down further from here. Unfortunately, these just don't give a good idea of the size, the colors, or especially the intense, dry heat of the Badlands. Go for yourself if you want to really know what it's like out there.

As soon as you enter the park via the Northeast Entrance, there is the Big Badlands overlook. This is a very popular overlook and earned quite a few pictures in each of my trips. This time, I have [19 Pictures].

The next overlook where we stopped was the parking lot for the trails called Door Trail, Window Trail, and Notch Trail. Here, you don't look as much down into the badlands as walk in through them. This stop was worth quite a few pictures too: [26 Pictures].

I don't remember the name of the next overlook before the visitors center, but we have some pictures. Here, the road is just coming down through a pass, and you get a close up view of some interesting terrain. [6 Pictures]. We then headed down to the visitor center for some water and souveniers [Picture].

We skipped a few overlooks, but stopped at others which looked more interesting [14 Pictures]. The Seabed Jungle overlook is one of the most interesting and is definitely the most colorful [6 Pictures]. By this point, we had seen a lot of the Badlands and were really ready for lunch, so we moved on after just a quick look at the Pinnacles Overlook [2 Pictures].

There are lots of things remaining to do in the Badlands even after having been there three times. Being there during the late afternoon is supposed to bring out the colors. It would also be interesting to be there during the winter when some snow gives everything a different look.
---
Copyright notice: All images are copyright © James D. Teresco unless otherwise specified. Unauthorized use is prohibited.
---