Devils Tower National Monument
Devils Tower is the core of an ancient volcano which was exposed by erosion over the years. It dominates the lanscape in the area, rising 867 feet from its base, 5112 feet above sea level. The base diameter is 1000 feet.
---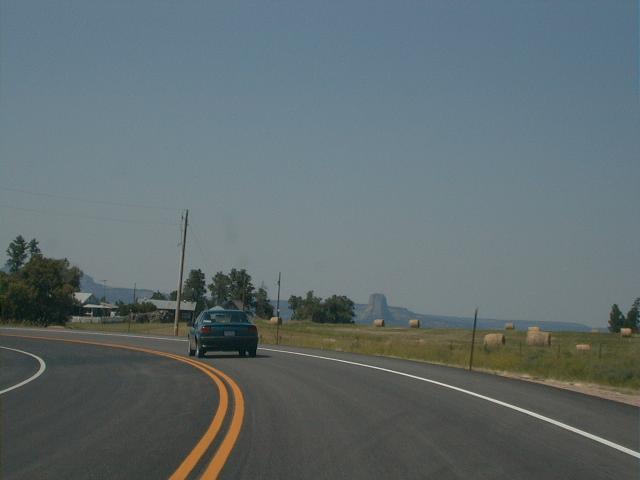 [Bigger]
---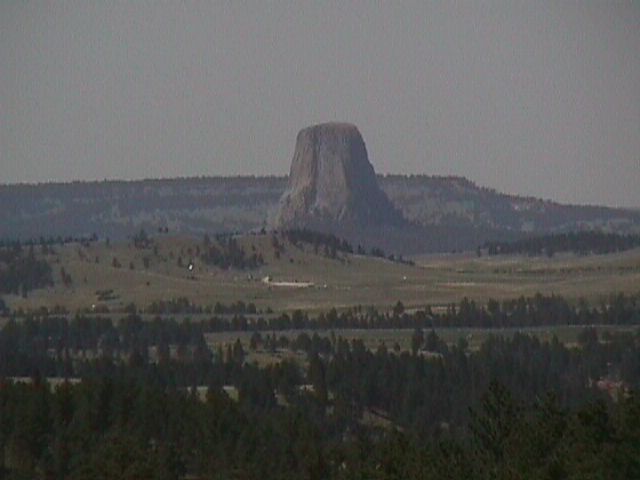 Devils Tower off in the distance. It's still probably 10 miles away at this point.
---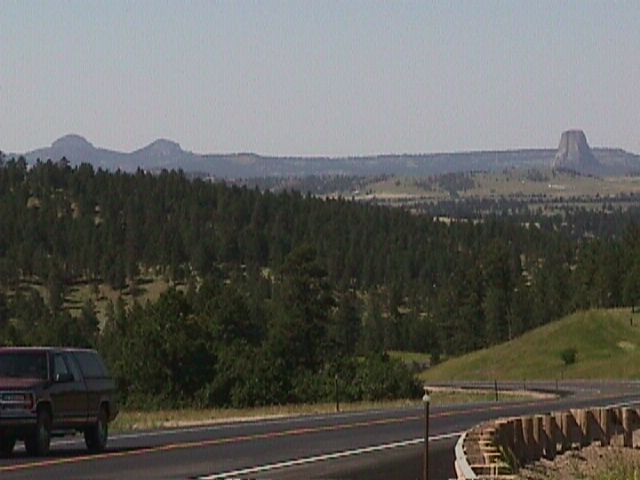 Same place, wider view.
---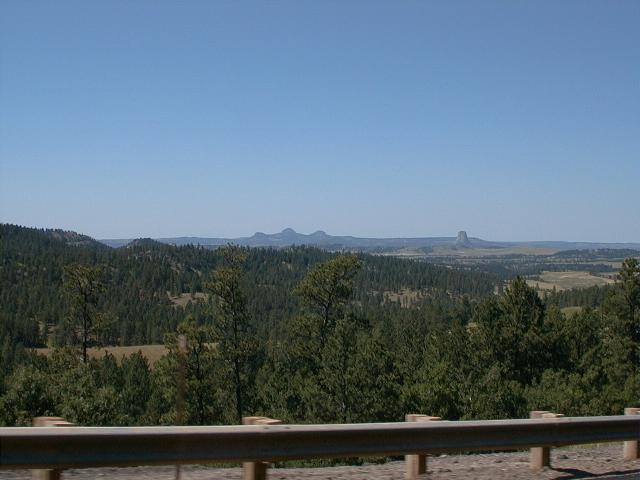 [Bigger]
---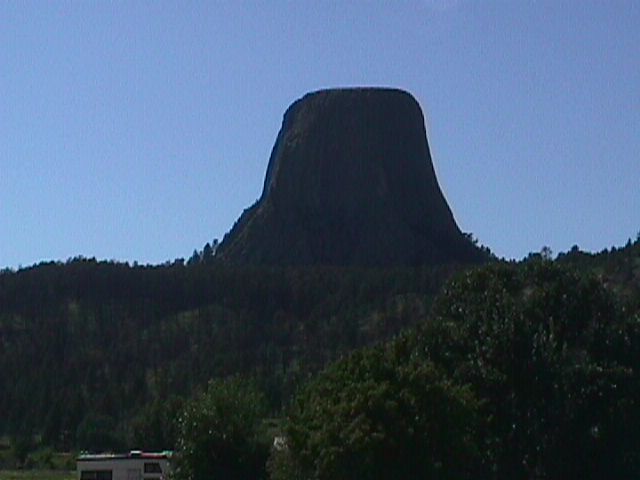 Devils Tower from the town at the National Monument entrance.
---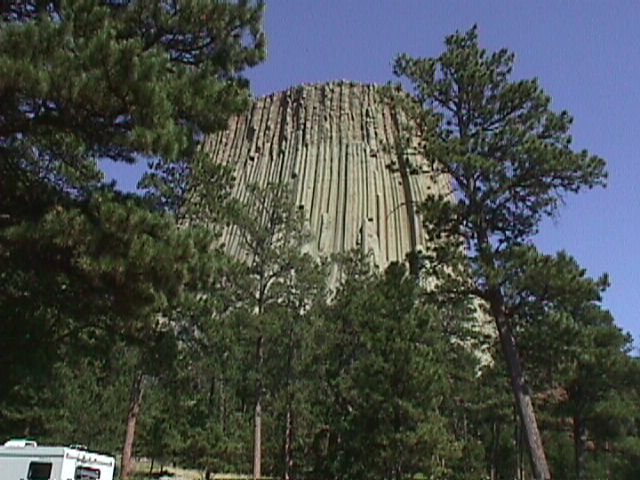 The tower through the trees from the parking lot at the visitors center.
---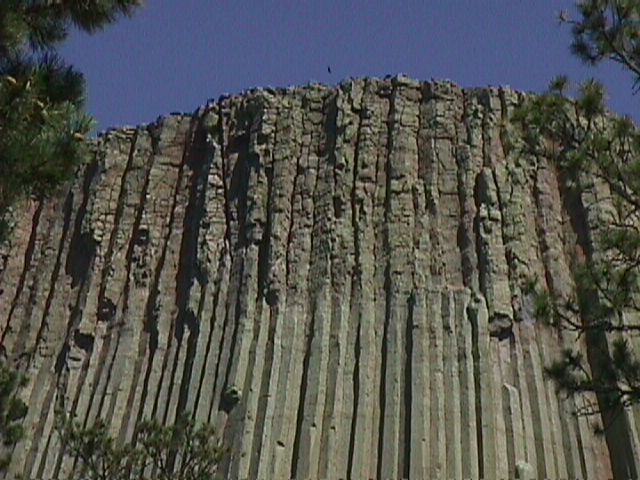 Zoom in on the cracked top of the tower.
---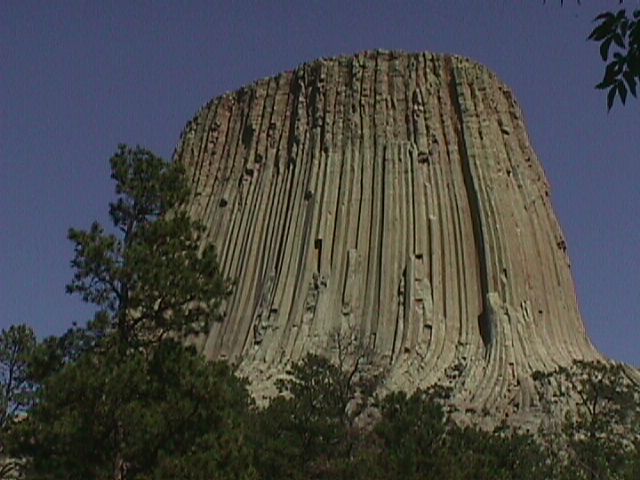 Another view.
---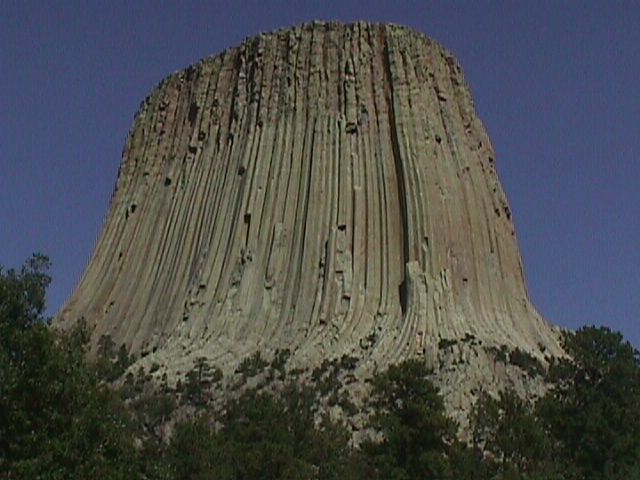 One more view.
---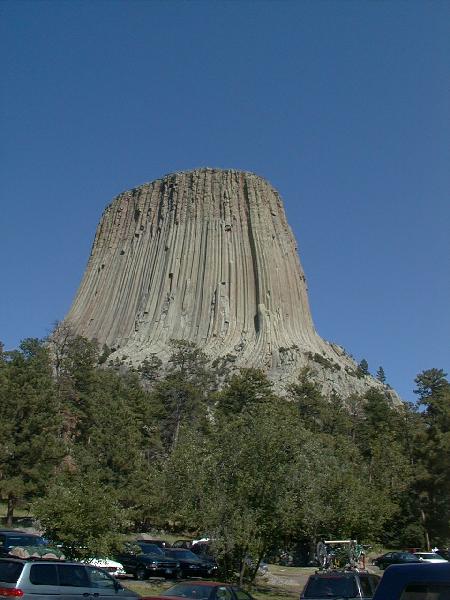 One from Nathan's set. [Bigger]

We were done with Devils Tower pretty quickly since we still had a lot of ground to cover. It would be nice to walk some of the trails that go up closer to the tower one that goes around it.
---
Copyright notice: All images are copyright © James D. Teresco unless otherwise specified. Unauthorized use is prohibited.
---