The Einsenhower Tunnel. In the dark.
---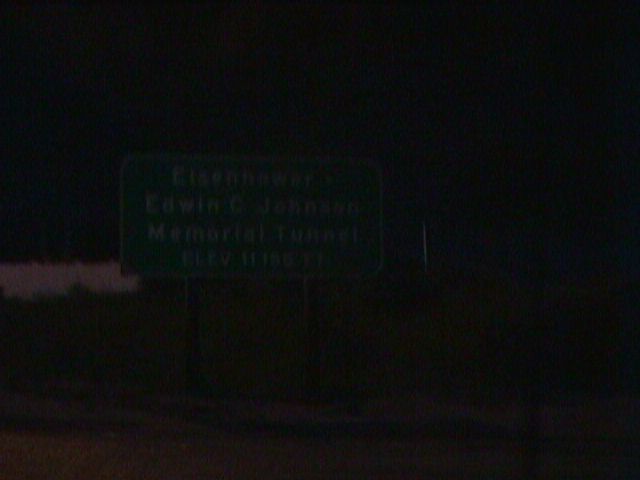 I believe that sign says "Eisenhower Edwin C. Johnson Memorial Tunnel Elev 11,180 FT"
---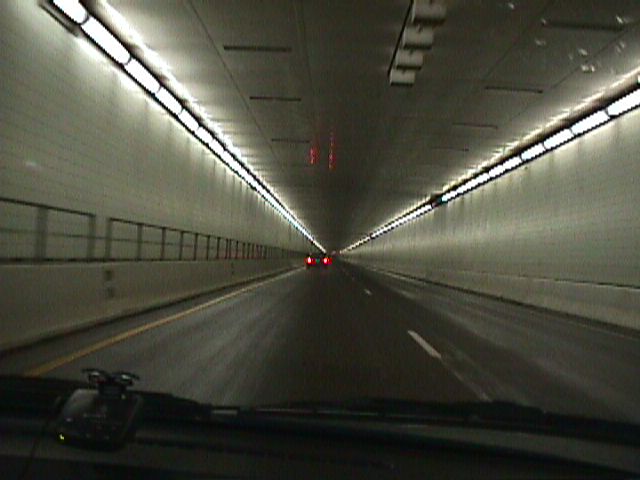 At least we have a visible picture from inside the tunnel.
---
Copyright notice: All images are copyright © James D. Teresco unless otherwise specified. Unauthorized use is prohibited.
---