---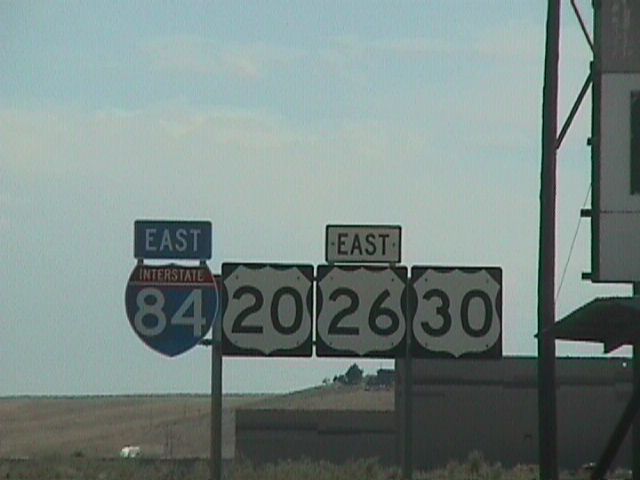 Lots of roads share the same pavement east of Boise, Idaho.
---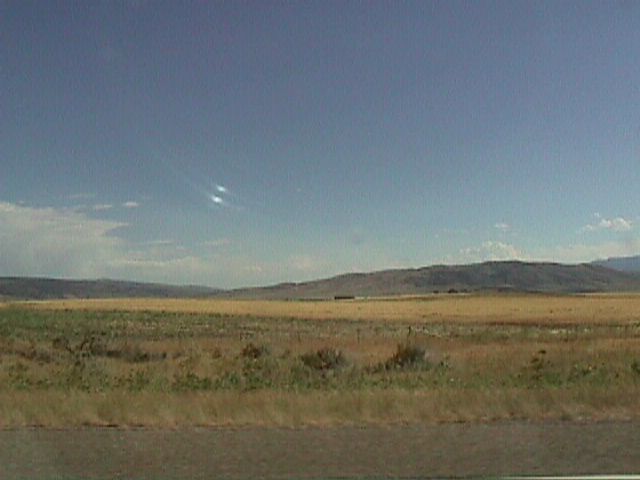 This is what the terrain looks like in southern Idaho.
---
Nathan took more pictures of the terrain in this area, including these:
---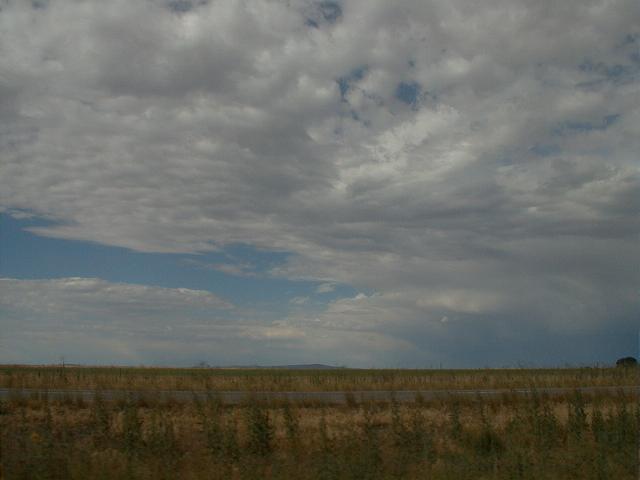 [Bigger]
---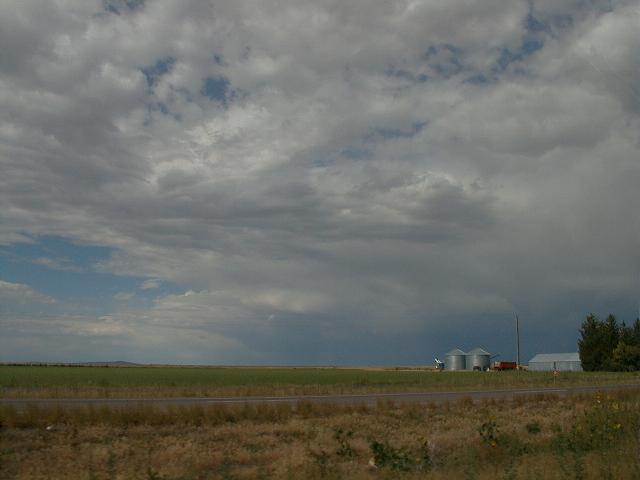 [Bigger]
---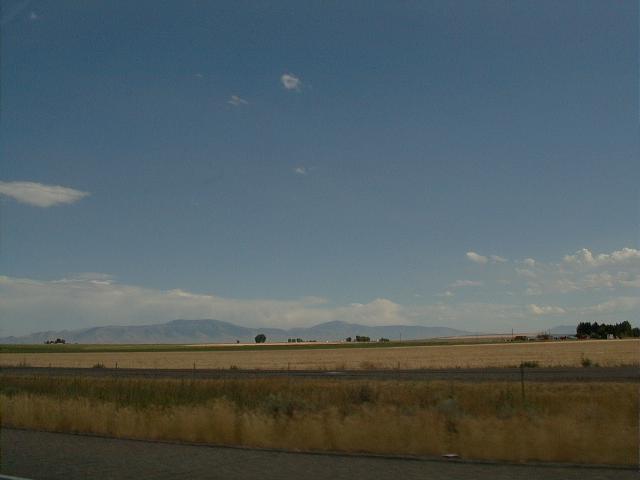 [Bigger]
---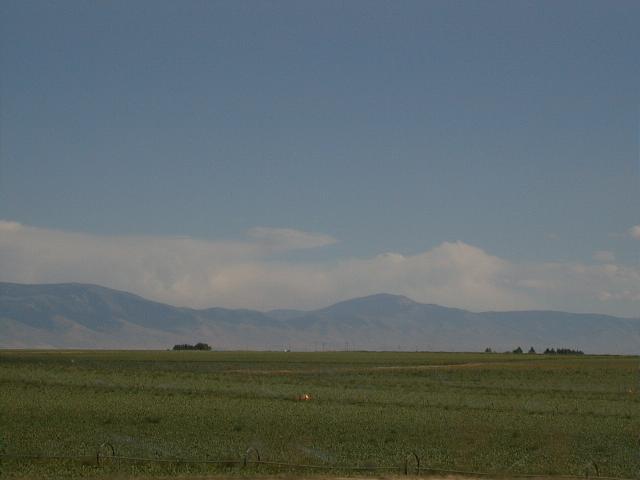 [Bigger]
---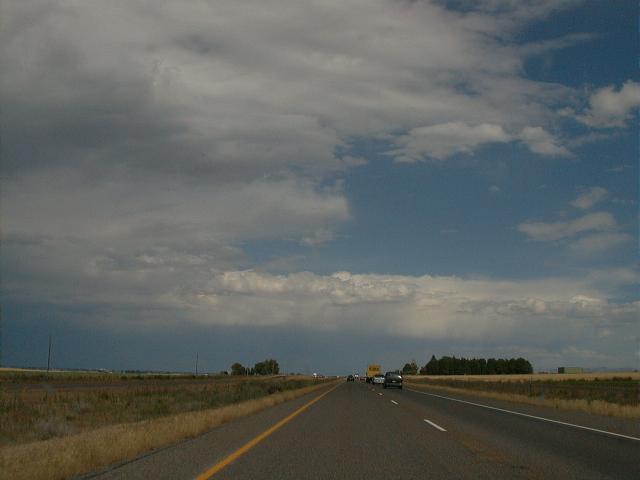 That cloud, a storm off to our northeast, stayed to our northeast. We turned south and away from it when we hit I-15. [Bigger]
---
Copyright notice: All images are copyright © James D. Teresco unless otherwise specified. Unauthorized use is prohibited.
---