---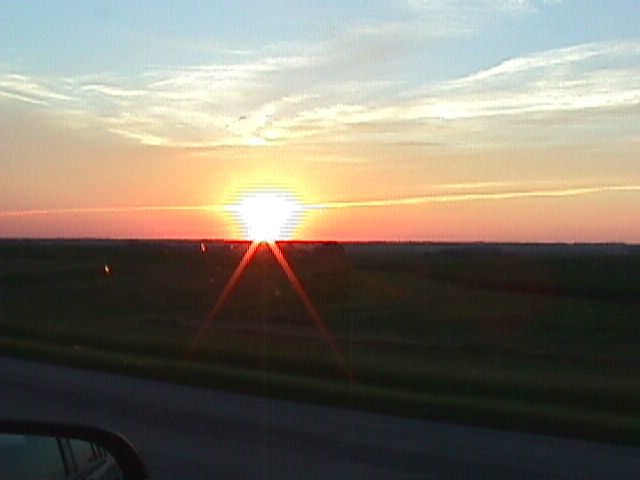 The sun setting north of west in Minnesota. This is very weird, but makes some sense if you consider that the sun doesn't set this time of year above the Arctic Circle. It seems to be more apparent the further north you go. Although at the point, we are not much further north than Albany.
---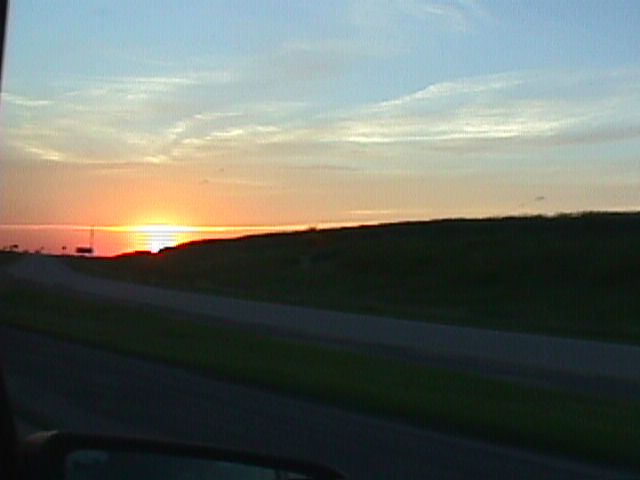 That sunset again.
---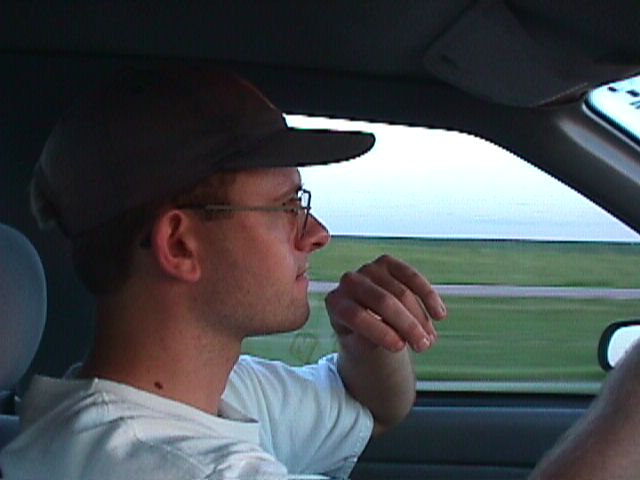 The driver.
---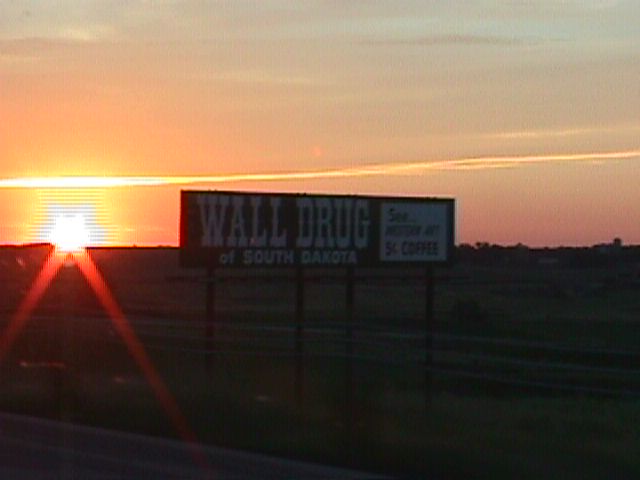 An early sign for Wall Drug. It's not the first for sure, but the first we were able to capture on disk.
---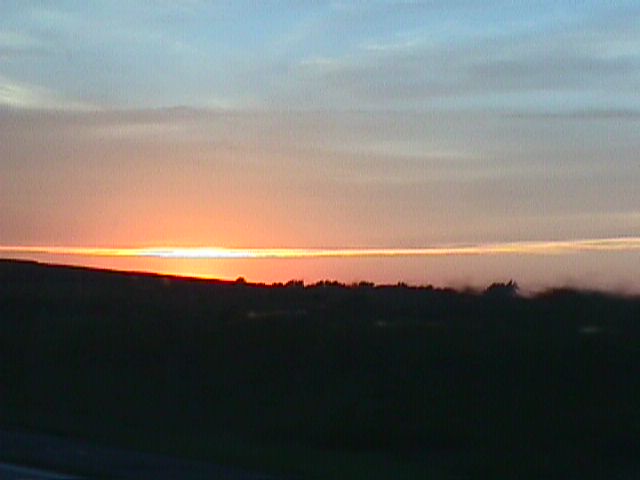 The sun has set, at least until we pass that little hill.
---
Copyright notice: All images are copyright © James D. Teresco unless otherwise specified. Unauthorized use is prohibited.
---