---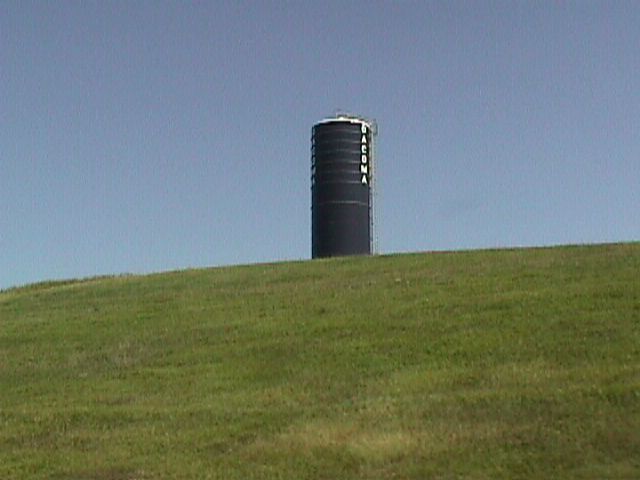 A silo or something in Oacoma, South Dakota. Even if you've never been to South Dakota you might now be thinking "why have I heard of this town?" If you've driven east on I-90 out of Albany and crossed the Berkshire Mountains of Western Massachusetts, you may remember a sign which reads something like "Elevation 1724 Feet, highest point in Mass Pike. Next highest elevation on I-90 is 1729 feet in Oacoma, South Dakota." Well, this is Oacoma, South Dakota. That Massachusetts sign is a little weird in that somewhere in Oacoma, there is an elevation of 1725, 1726, etc. There was no 5-foot cliff on I-90 here.
---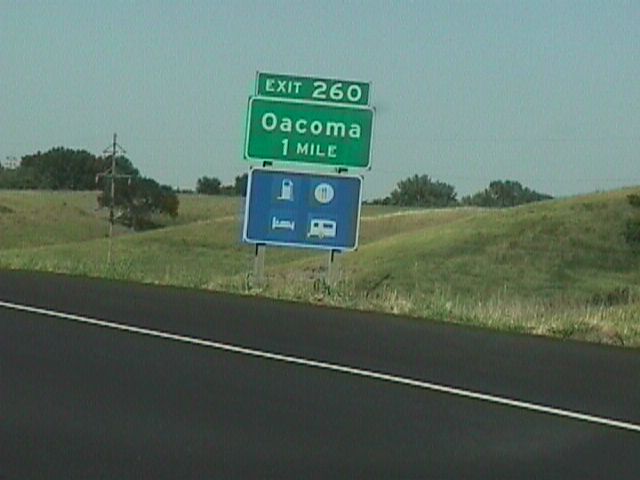 More evidence of the existence of Oacoma.
---
Copyright notice: All images are copyright © James D. Teresco unless otherwise specified. Unauthorized use is prohibited.
---