---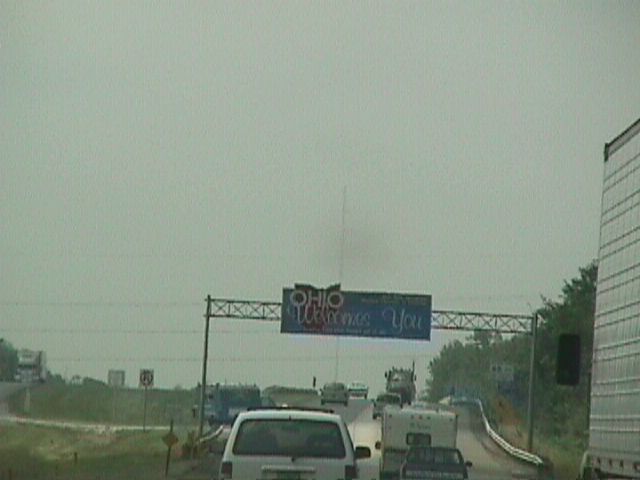 Welcome to Ohio on I-90.
---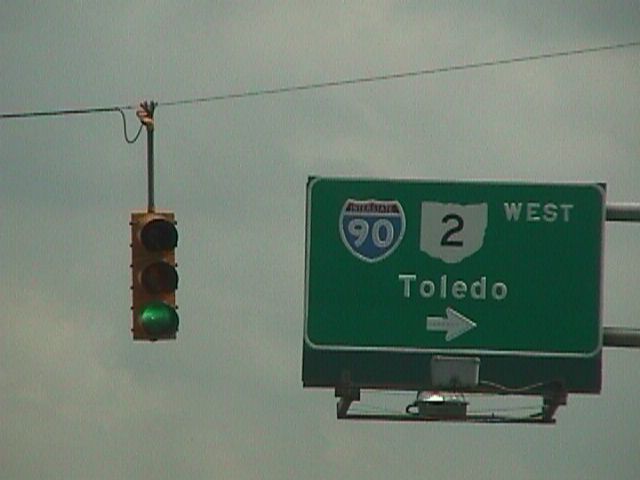 A sign pointing us back to the highway after our gas stop in Avon, OH. I-90 is also Ohio 2 around these parts.
---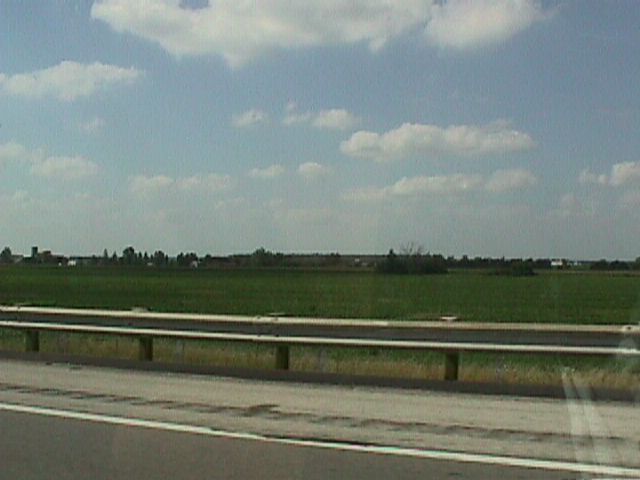 Ohio is flat, especially west of Cleveland.
---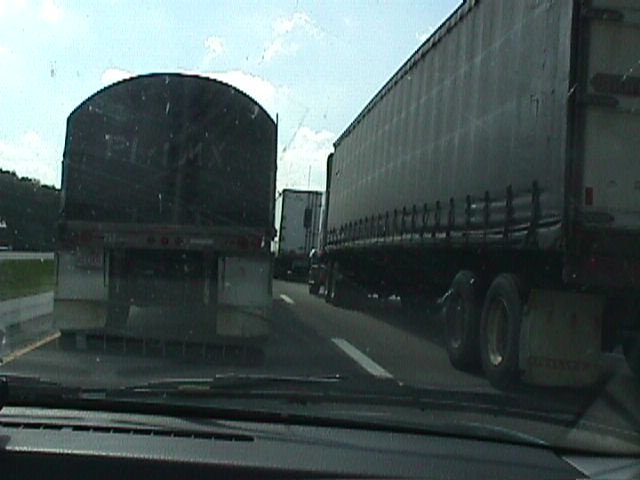 There was a fairly long delay at the toll booths on the western end of the Ohio Turnpike. There sure are lots of trucks too.
---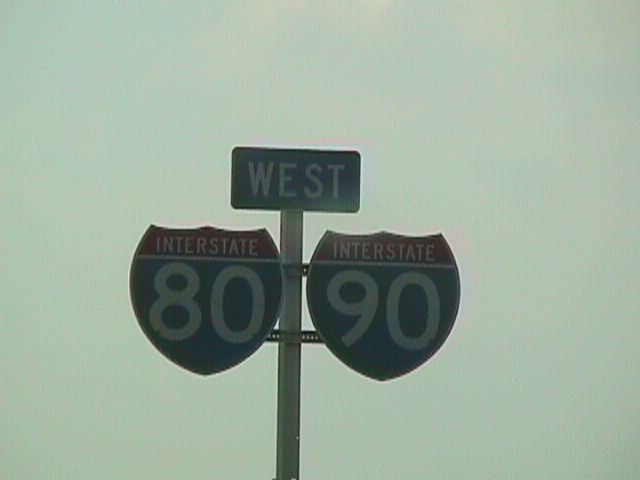 I-90 is also I-80 from a little west of Cleveland until almost Chicago. We'll see a little more I-80 later in the trip.
---
Copyright notice: All images are copyright © James D. Teresco unless otherwise specified. Unauthorized use is prohibited.
---