The Pacific Ocean
It wasn't especially warm, but it would have been nice to have more time to spend at the ocean. We weren't able to stay long because we had to get back to Seattle in time for the baseball game. So we just parked, walked across the dunes to the beach, and touched the ocean. This looks like a very nice beach. We probably weren't there for more than 15 minutes. The shore is very gradual with waves breaking well off shore. It would be nice to come back here on a warmer day, but maybe even more interesting to see it when a big Pacific storm is coming ashore.
---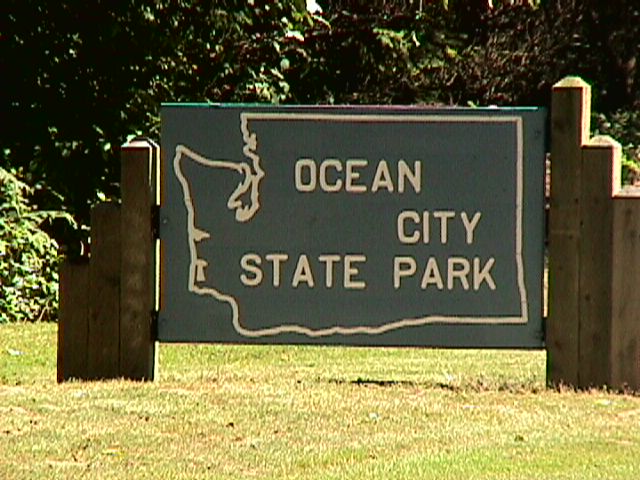 ---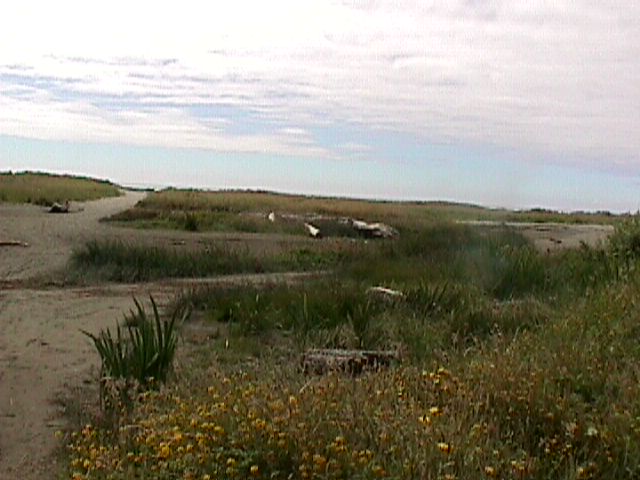 The dunes.
---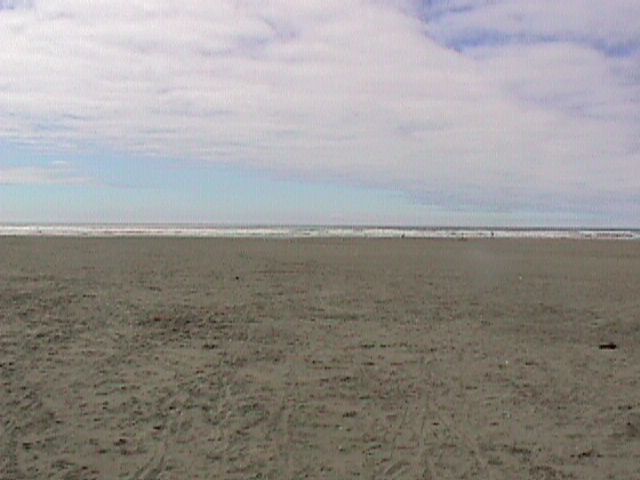 ---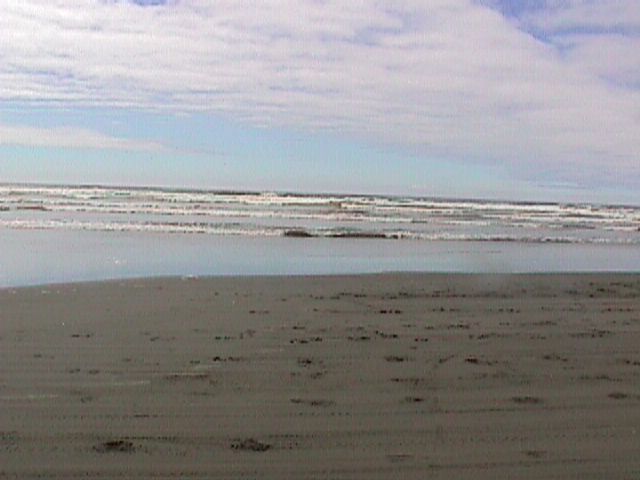 ---
---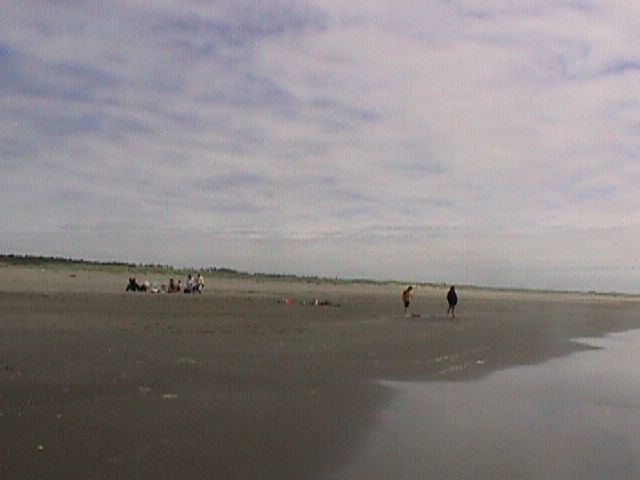 It wasn't really warm, but there were still people on the beach.
---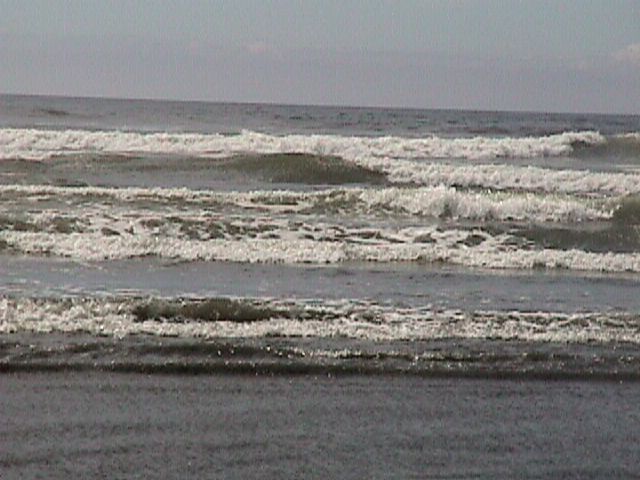 ---
Copyright notice: All images are copyright © James D. Teresco unless otherwise specified. Unauthorized use is prohibited.
---