Mount Rainier National Park
This mountain is amazing. It's just so much bigger than all the other mountains around. Add to that the fact that it's a dormant volcano (that's what they called St. Helens not all that long ago) and it's that much more amazing. I need to come back here to see more. Anyone want to come? It may seem like we took a lot of pictures of just one mountain, but it's so impressive from these different views, you just can't help but take more pictures.
---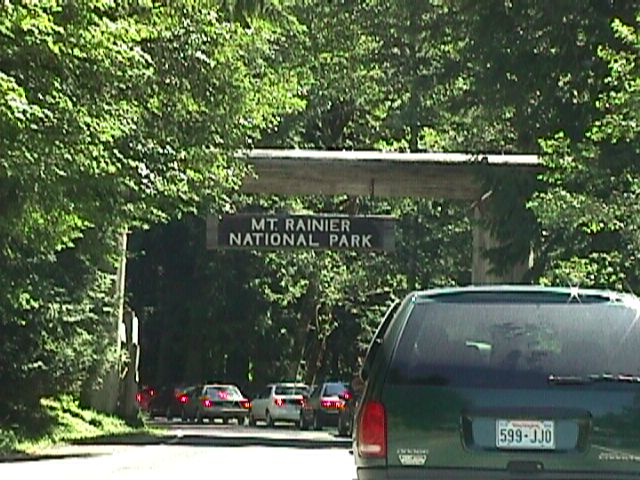 We arrived at Mount Rainier National Park with a lot of other people and probably waited 10 minutes or so to get in. There was a flashing sign that the parking lots at the Paradise visitor center, our planned destination, were full. So once we were all back together, we decided to find a place away from there to park, and take just one car up to Paradise.
---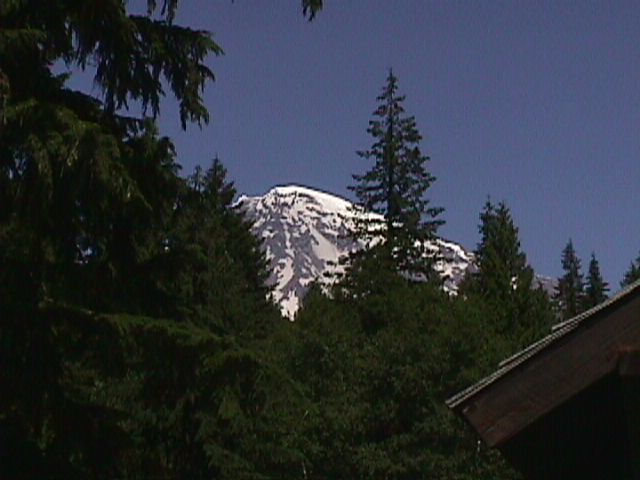 We stopped at Longmire to condense into one car, and to get some lunch (sandwiches from the gift shop) and souveniers. This is the mountain from Longmire.
---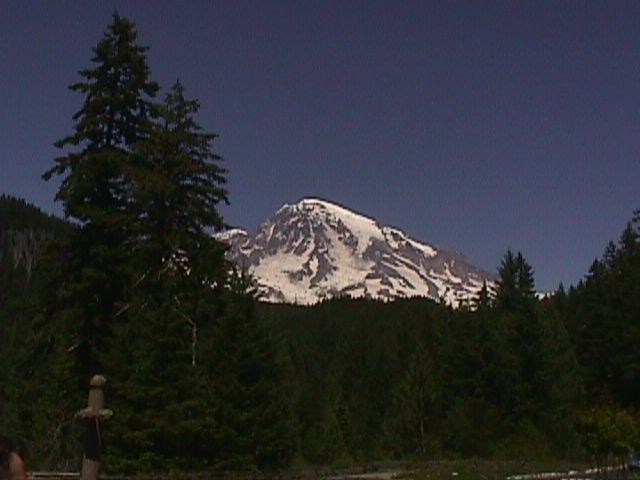 ---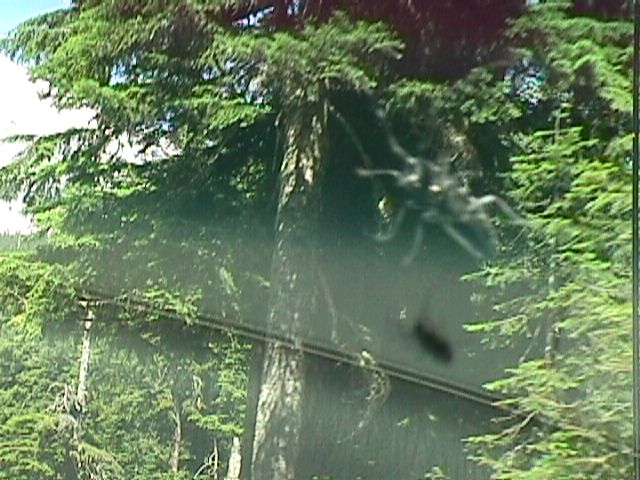 This bug was coming along for a ride on Nathan's windshield.
---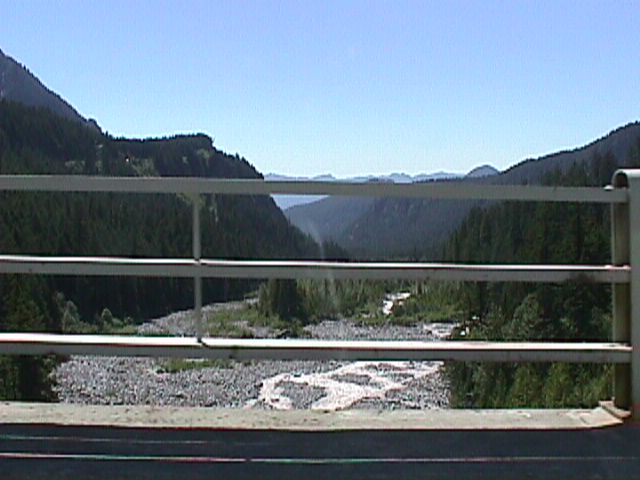 Crossing the Nisqually River.
---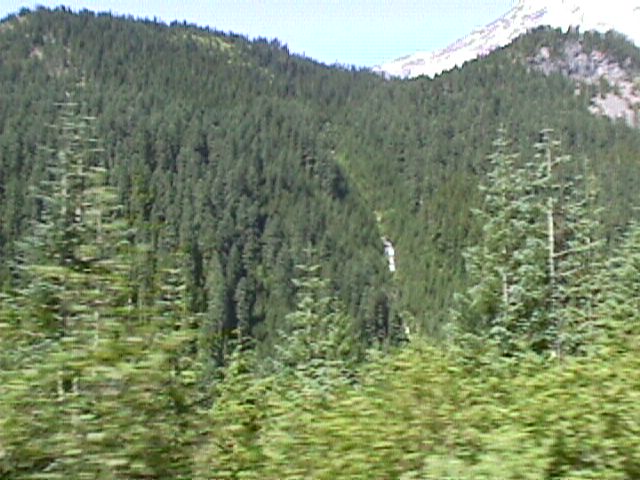 ---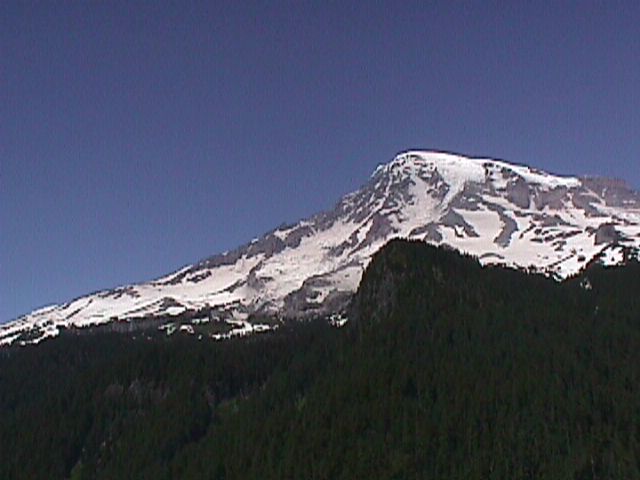 ---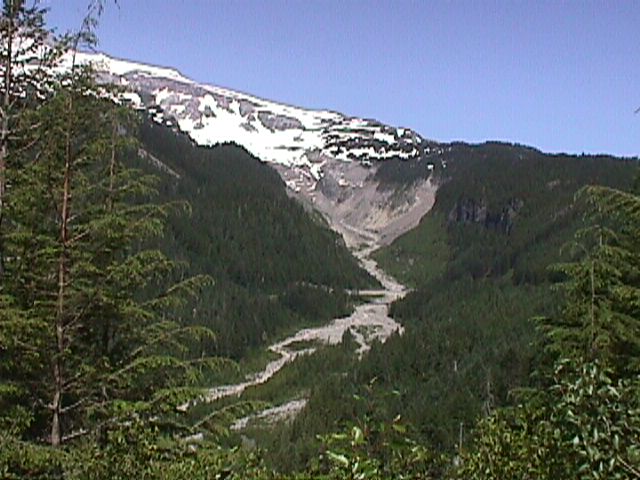 The Nisqually River, rising out of Nisqually Glacier. The bridge is the one we were crossing in the picture a few back.
---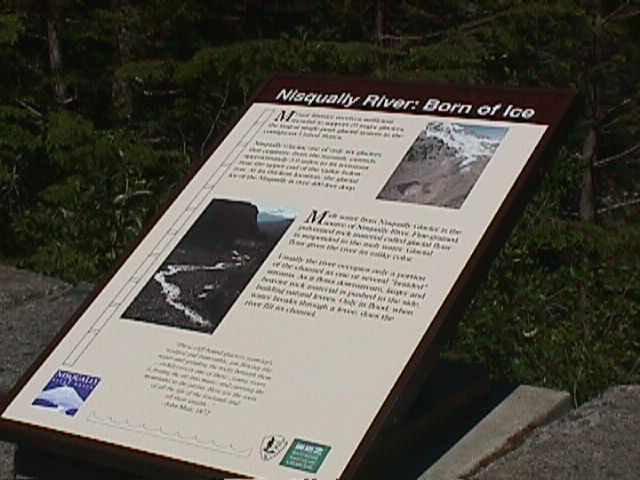 ---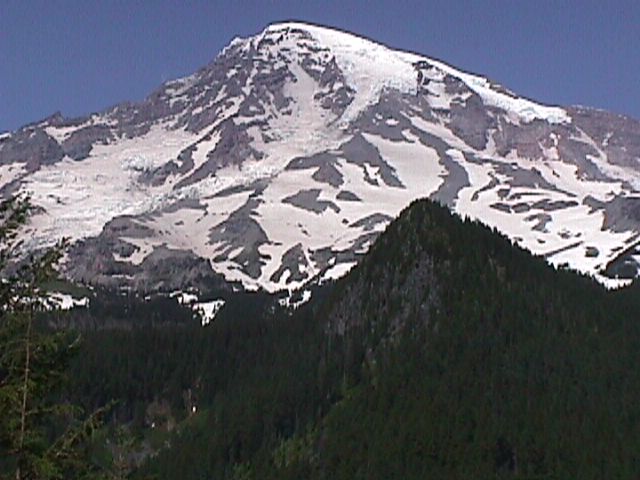 This mountain is huge.
---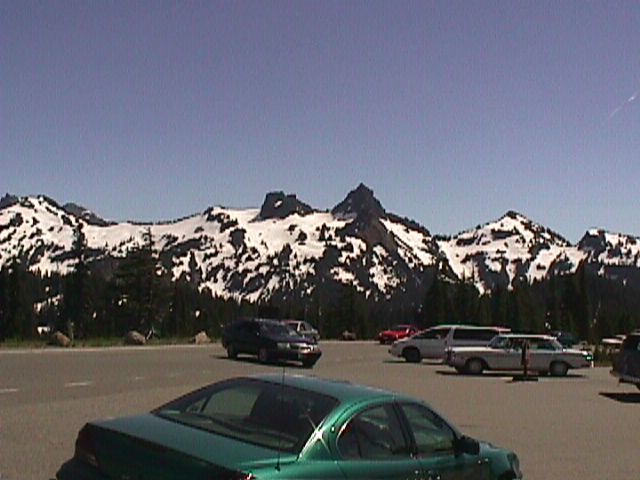 We are getting up near snow level. Remember, this is July 31.
---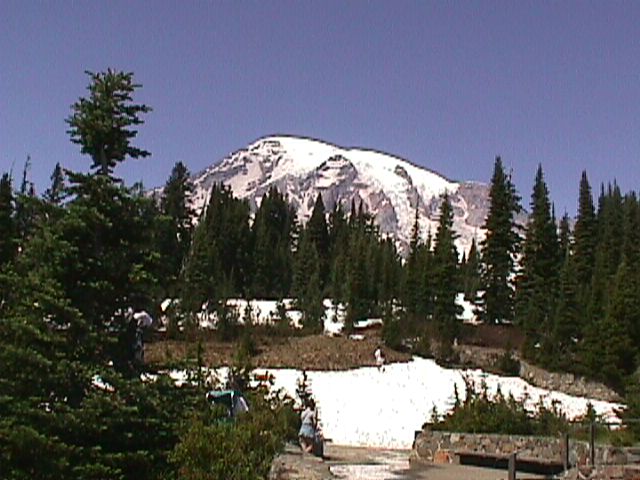 At the Paradise area. There's still lots of snow up here. They say average depth is still 5 feet, but it's melting fast. We climbed a long way to get to this elevation of 5400 feet. But then the mountain we're looking at is 14411 feet!
---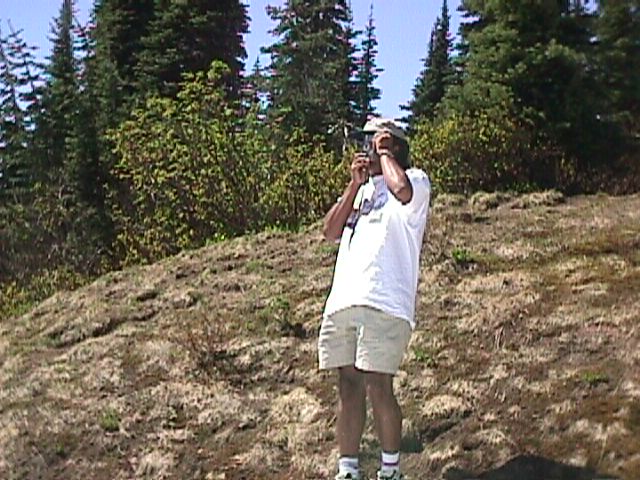 ---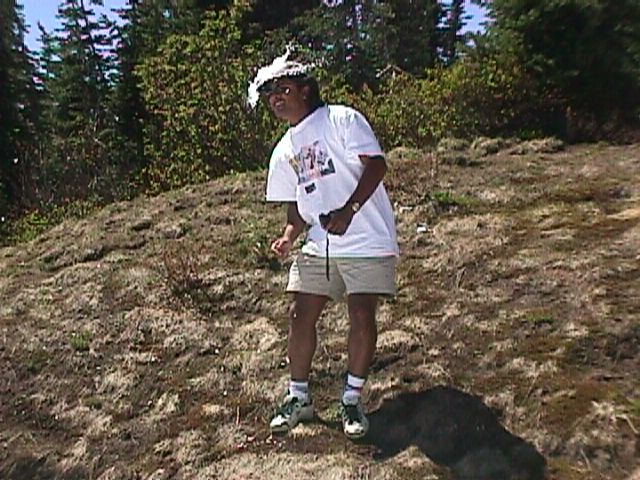 Amitha taking a snowball in the head.
---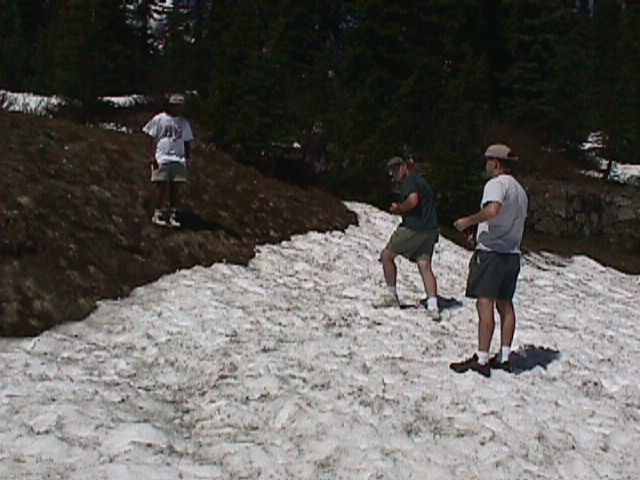 Playing in the snow.
---
---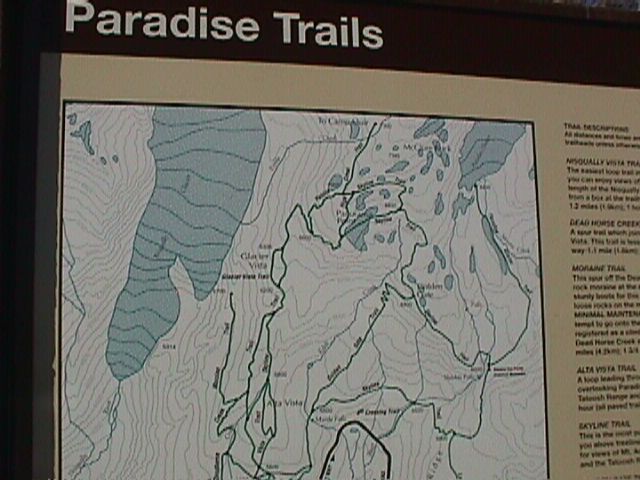 The trails were mostly snow-covered, but we did some walking anyway.
---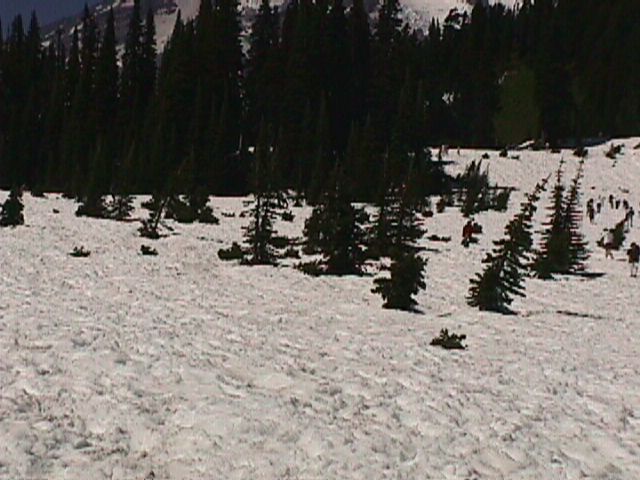 Just the tops of some of the trees were showing through.
---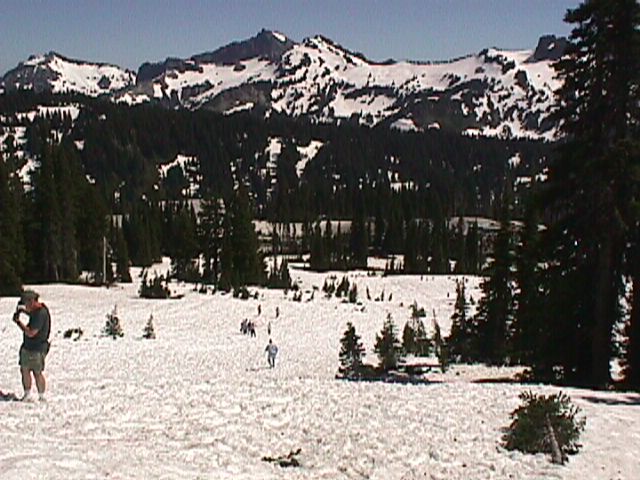 There's a lot of snow up here. Once we got away from the parking lot, it was much easier to get around. At the bottom there were plenty of people who clearly had never walked on snow before, let alone in their sandals on the side of a mountain. Anyone who made it this far had at least some clue what they were doing.
---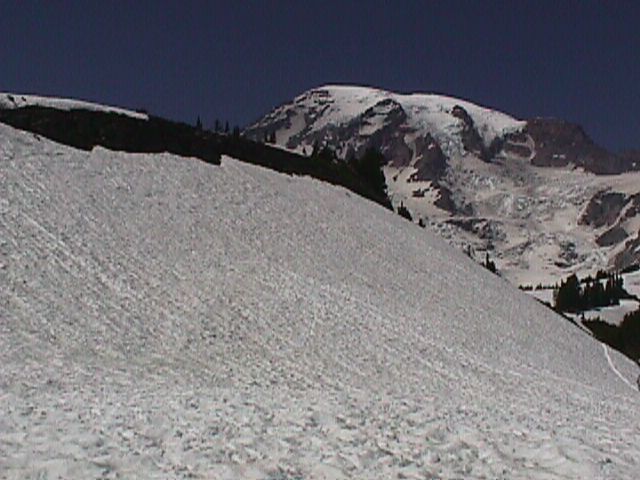 It would be great to walk up there some time. But we had no time and no water with us.
---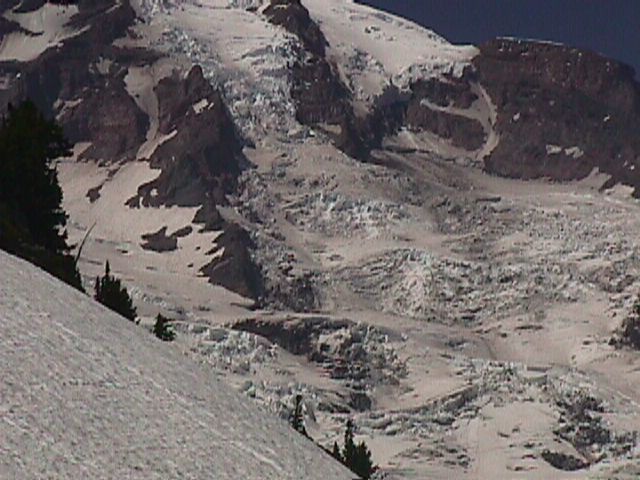 One of the glaciers, most likely Nisqually.
---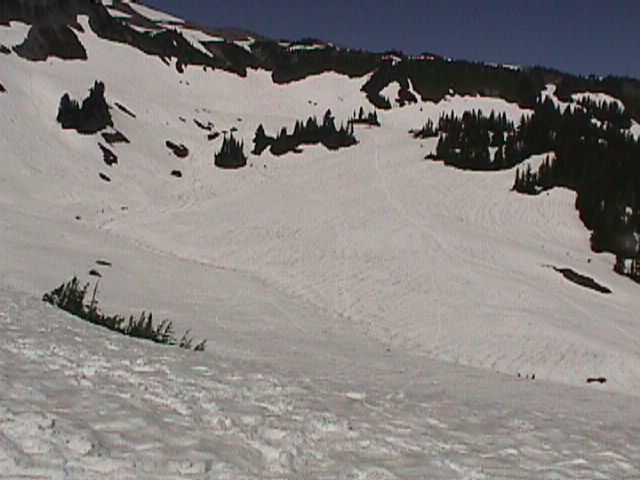 Some snowboarders were enjoying this snowy valley.
---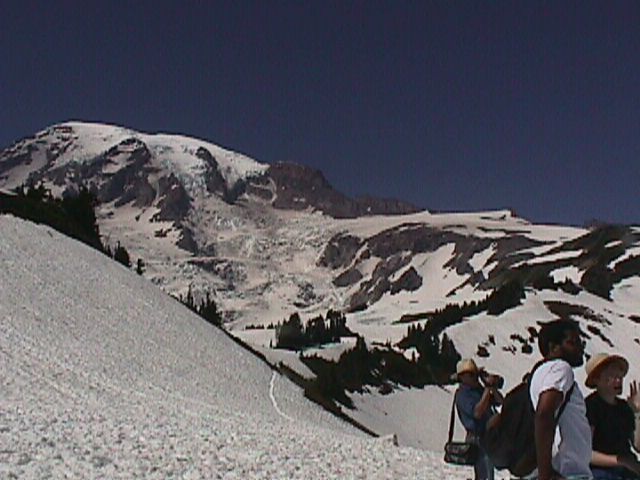 ---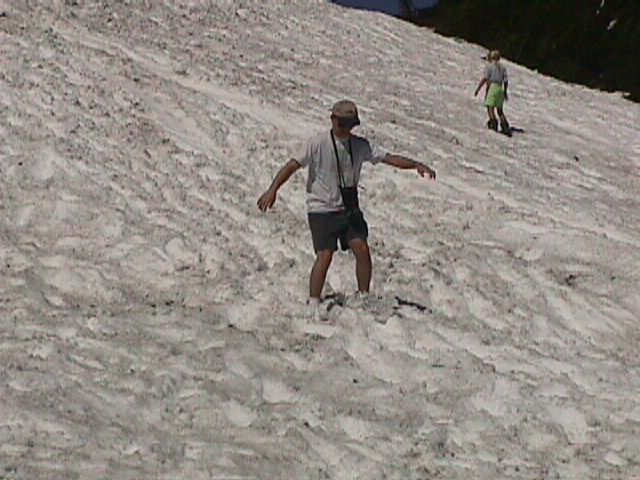 ---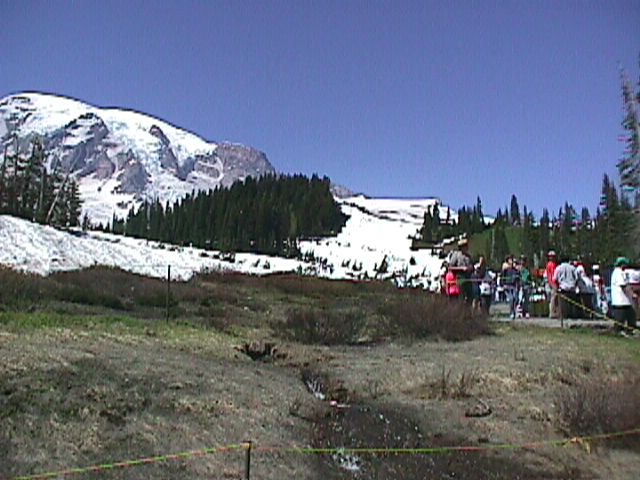 Back on dry land.
---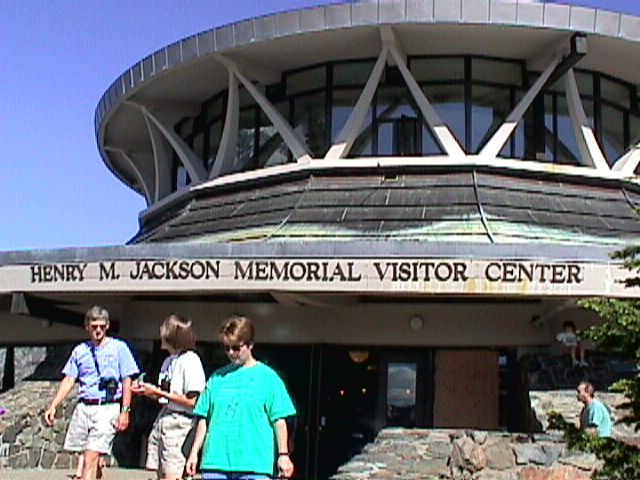 And now, into the visitors center to see what we just saw.
---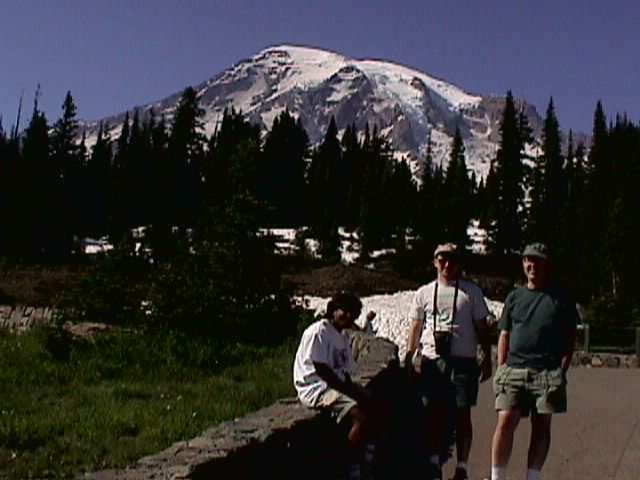 Amitha, Andrew, and Nathan and the mountain.
---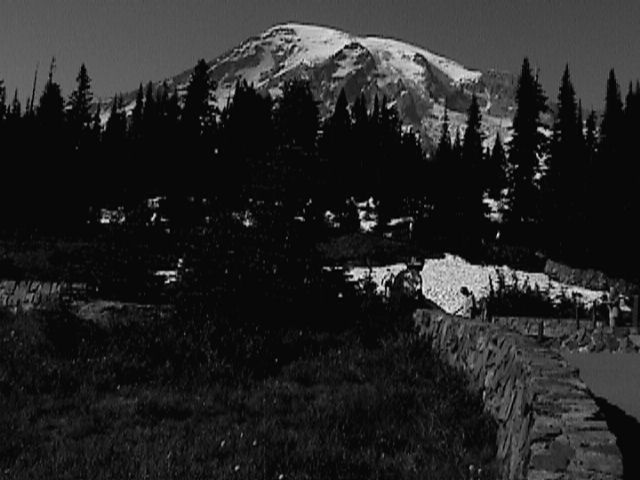 The mountain in black and white.
---
Selections from Nathan's Rainier collection:
---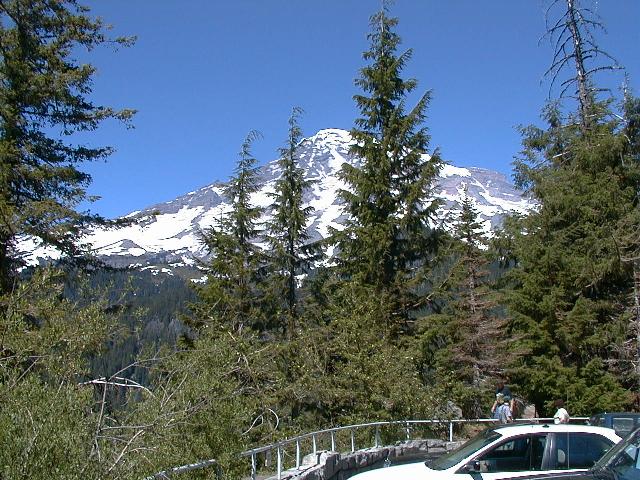 [Bigger]
---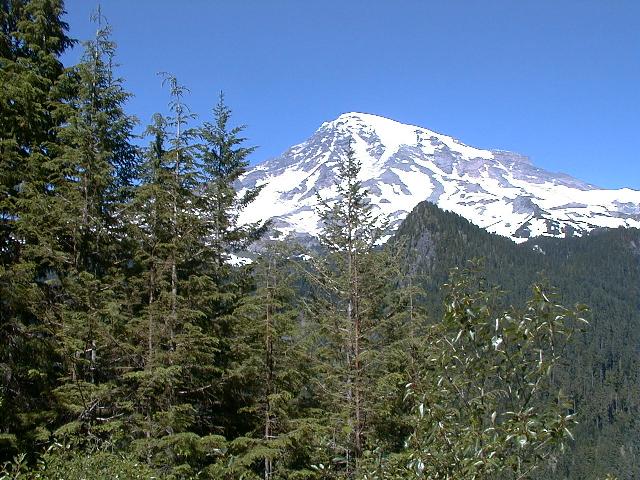 [Bigger]
---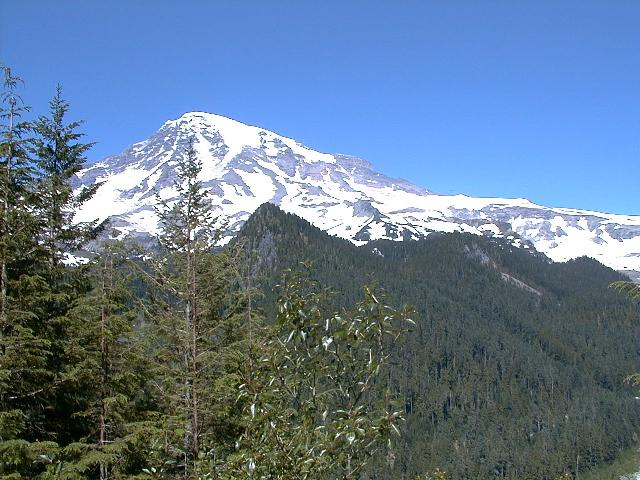 [Bigger]
---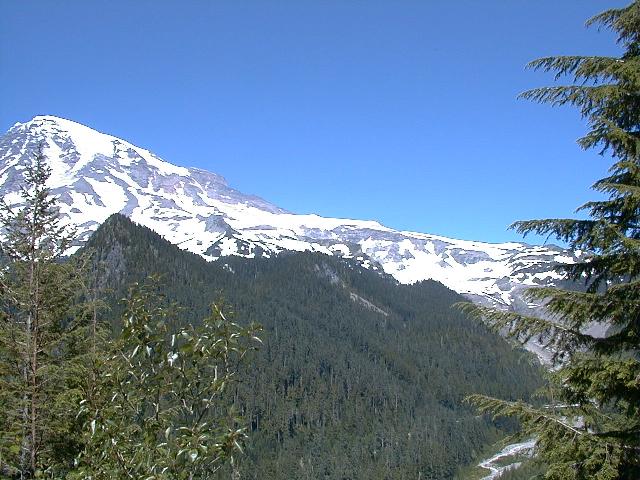 [Bigger]
---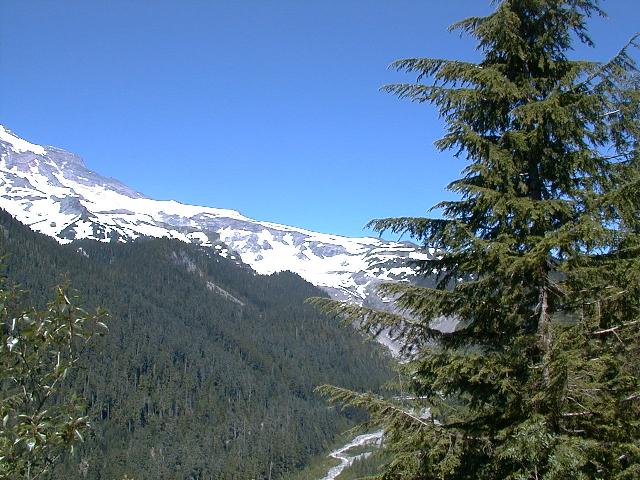 [Bigger]
---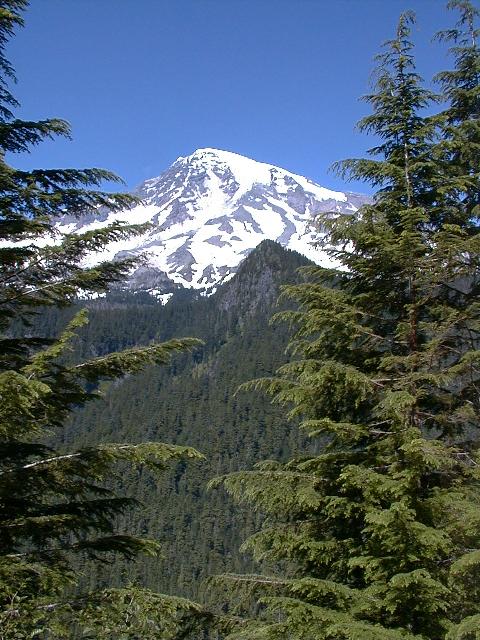 [Bigger]
---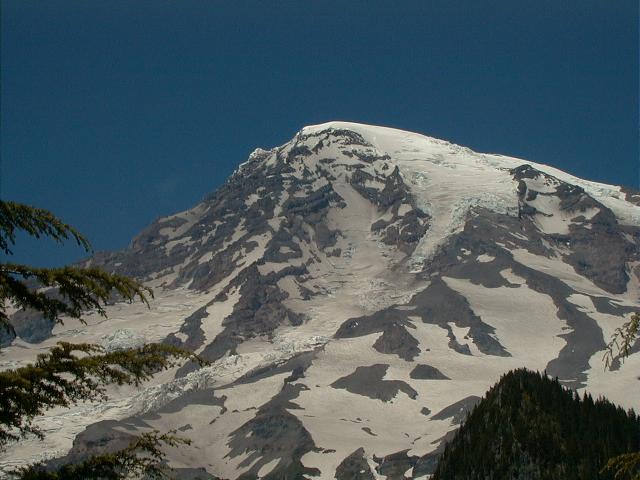 [Bigger]
---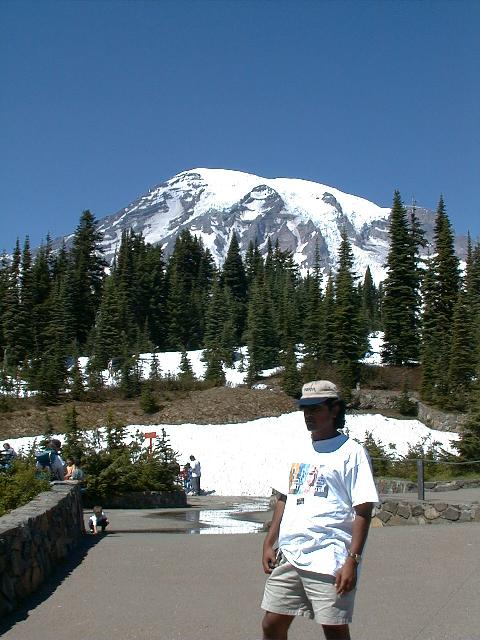 [Bigger]
---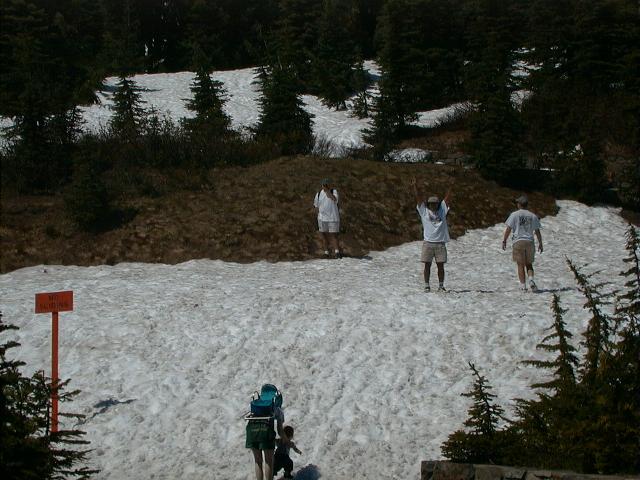 [Bigger]
---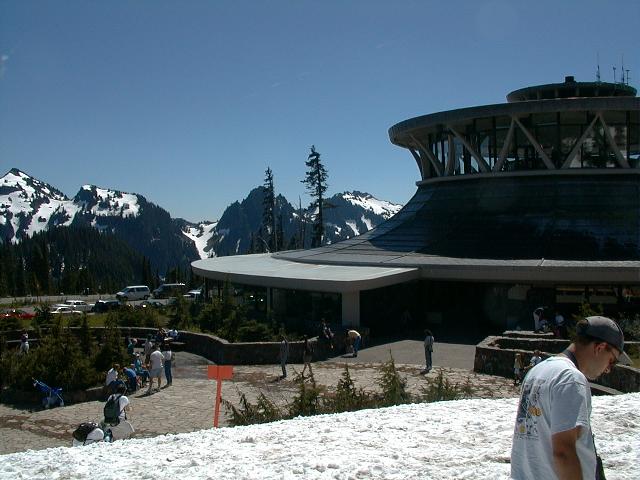 [Bigger]
---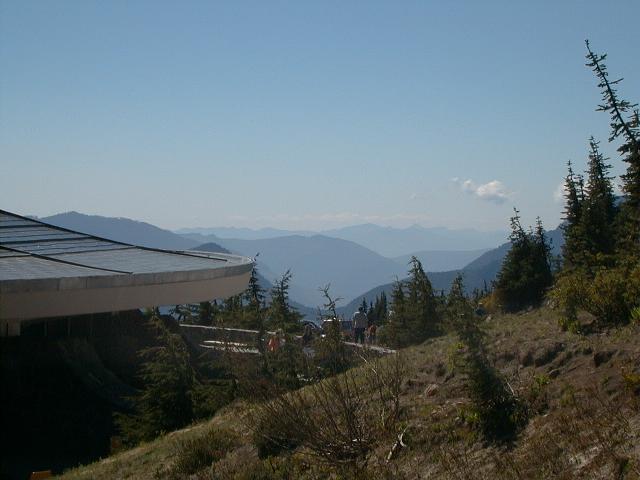 These other mountains look big when you ignore the monster behind you. [Bigger]
---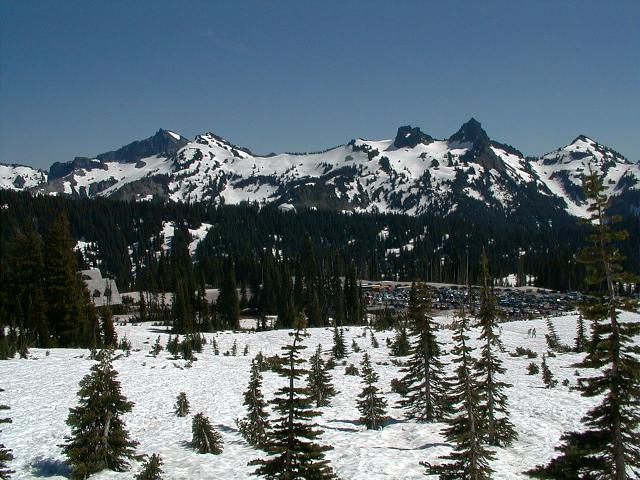 [Bigger]
---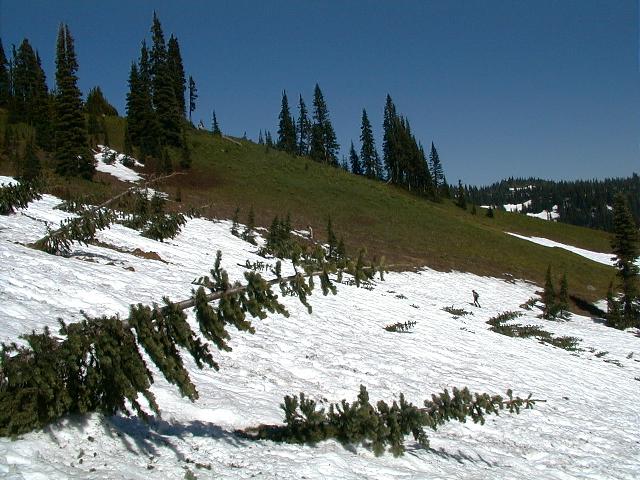 [Bigger]
---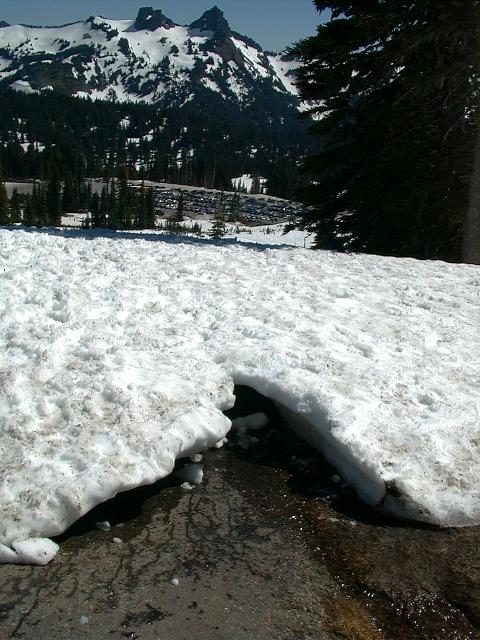 Snow melt. There was plenty of runoff. [Bigger]
---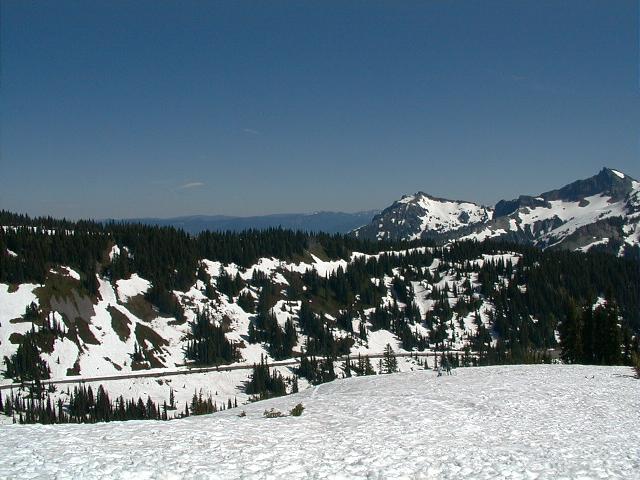 That's the road we'll be taking to get out. [Bigger]
---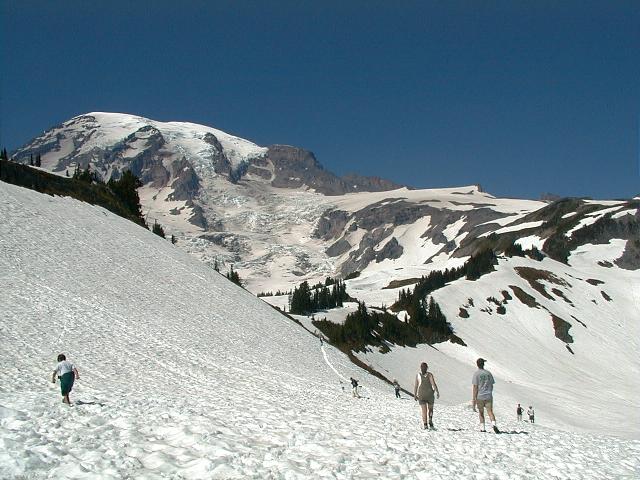 I don't think this is a good place to be during the winter. [Bigger]
---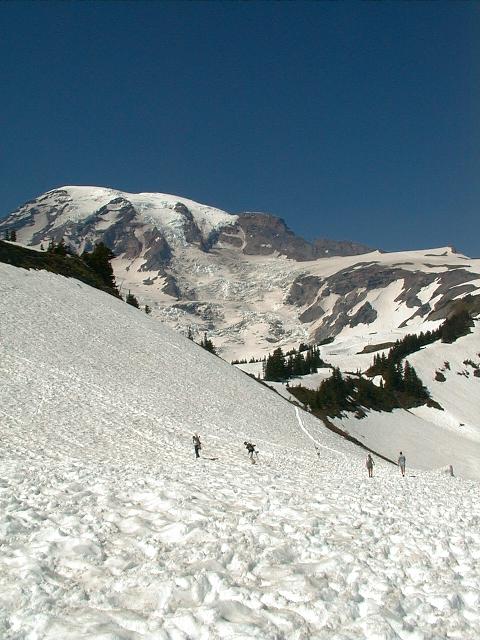 [Bigger]
---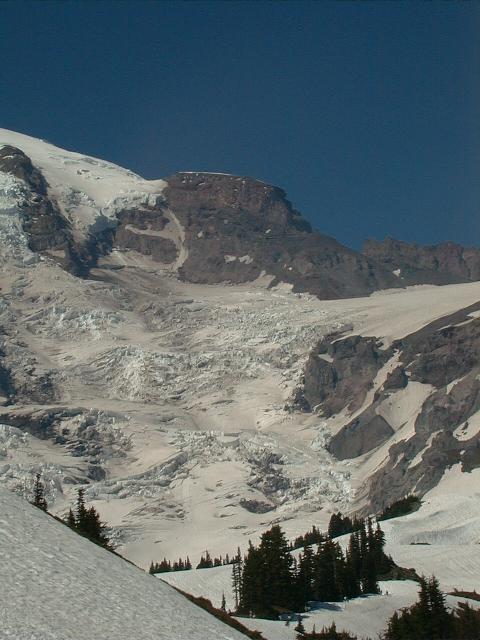 Next time, a walk to the glacier, for sure... [Bigger]
---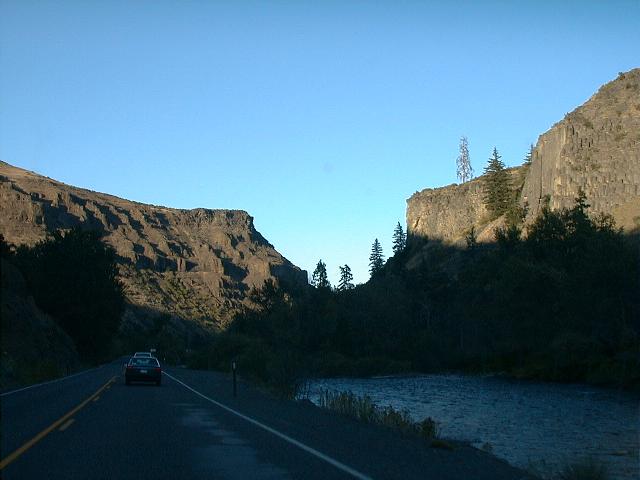 On the way out - headed east toward Yakima. [Bigger]
---
Copyright notice: All images are copyright © James D. Teresco unless otherwise specified. Unauthorized use is prohibited.
---