Saltair Beach, Great Salt Lake State Park
The Great Salt Lake is something you have to see, but it's not a place I'd want to spend a day at the beach. The water is full of brine shrimp and there are far too many bugs flying around. It's not the best smell either.
---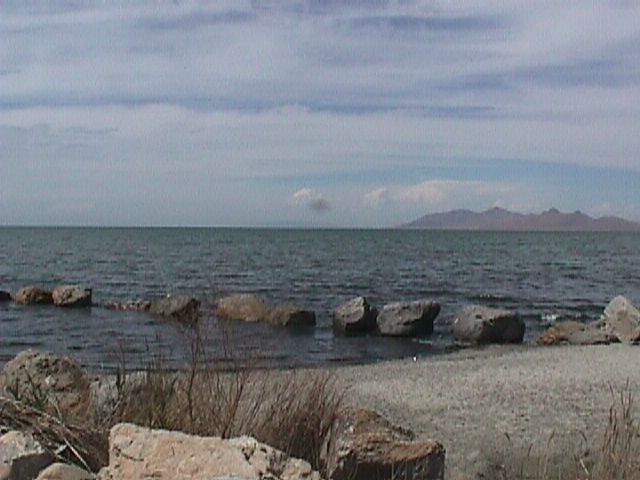 ---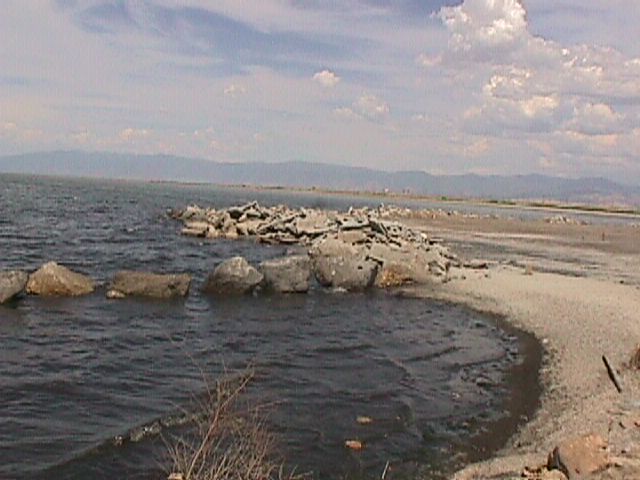 ---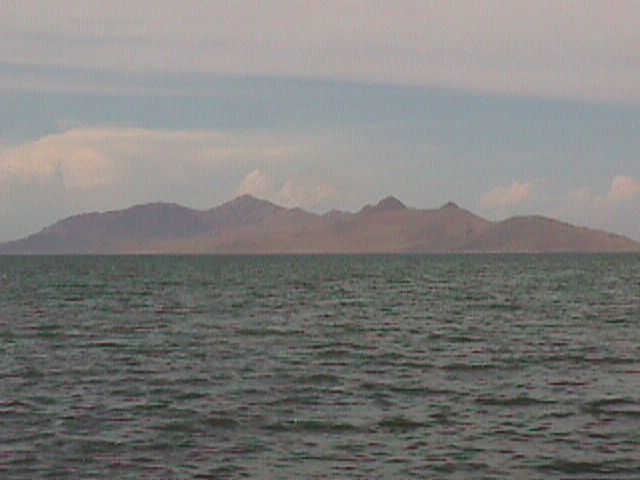 It is different, that's for sure.
---
---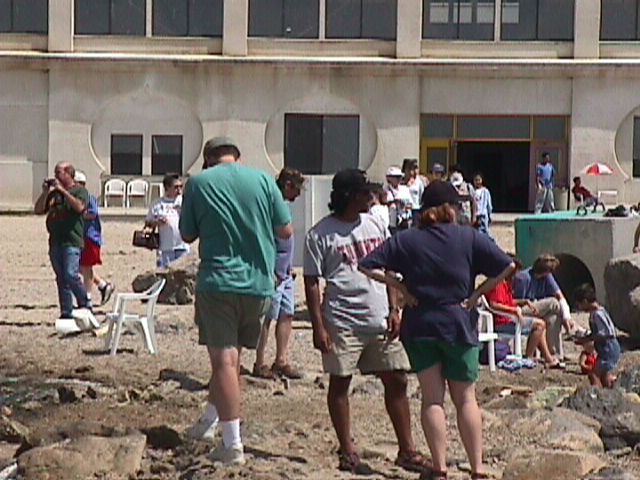 Nathan, Amitha, and Sue, not paying attention.
---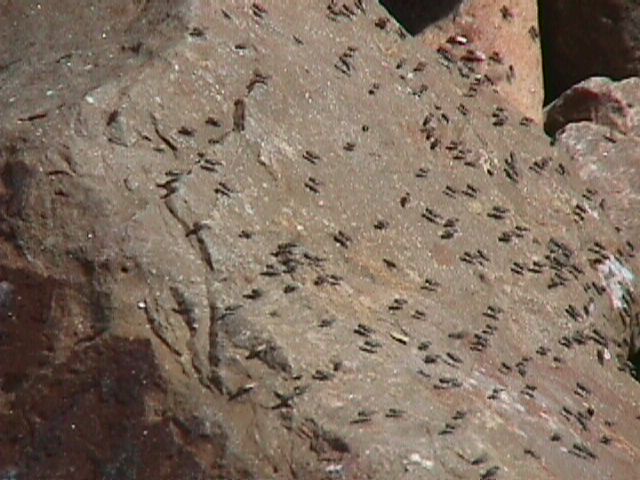 These are the bugs I was talking about. Despite these and the brine shrimp, there were some people out floating in the lake.
---
Nathan's pictures:
---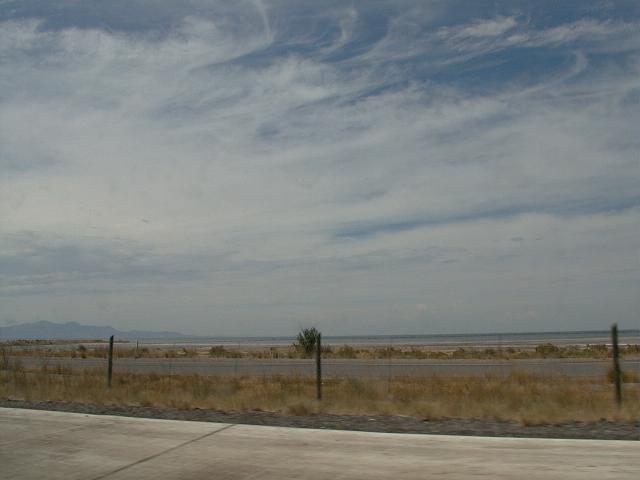 [Bigger]
---

[Bigger] Ah yes, there was also this incredibly ugly building which I carefully avoided getting in the pictures.
---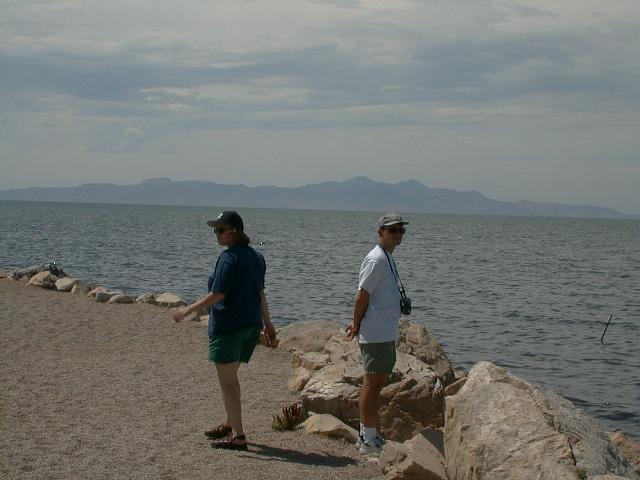 [Bigger]
---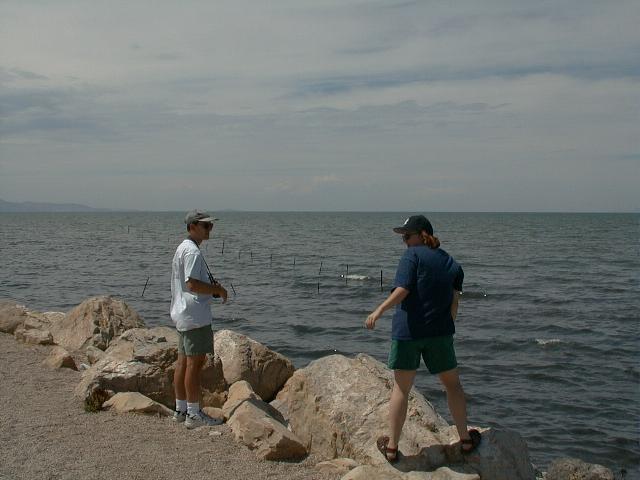 [Bigger]
---
Copyright notice: All images are copyright © James D. Teresco unless otherwise specified. Unauthorized use is prohibited.
---