---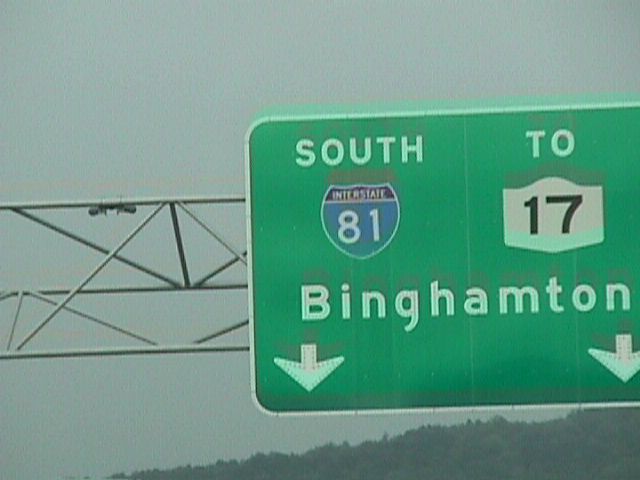 Approaching the end of I-88 in Binghamton. We would actually be on I-81 South just briefly. We'd see I-81 again in a few weeks.
---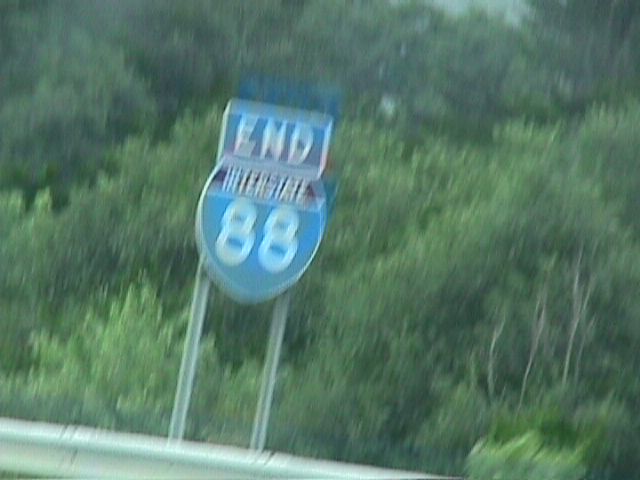 The western end of I-88.
---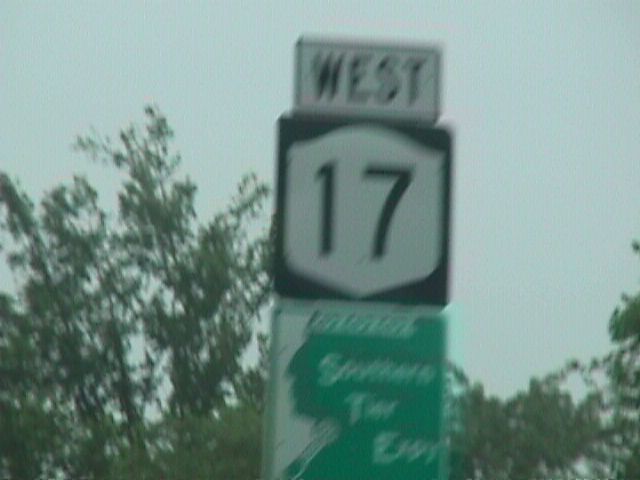 And now we're on NY 17, also known as the Southern Tier Expressway.
---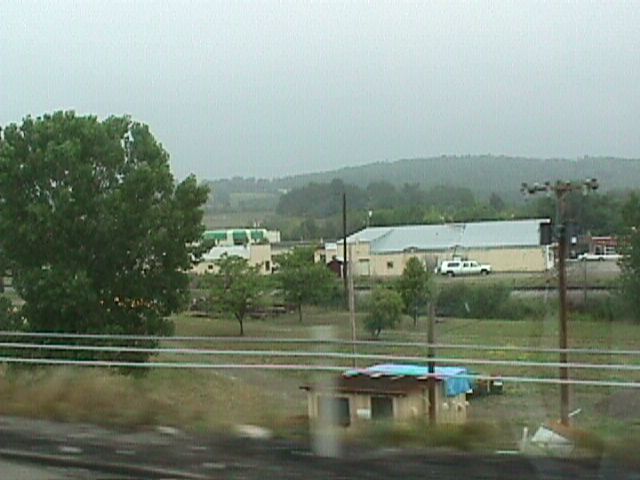 The scenery along NY 17 west of Binghamton.
---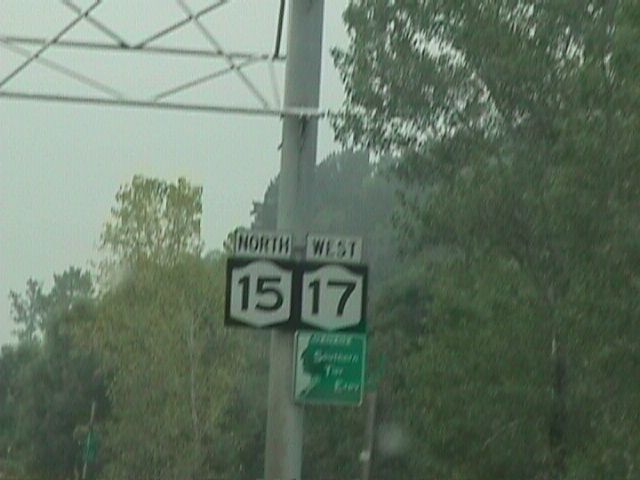 For a while, NY 17 is also designated as NY 15. Apparently when I-83 is extended north to Rochester, the part of NY 17 from its junction with US15 and I-390 will be part of I-83.
---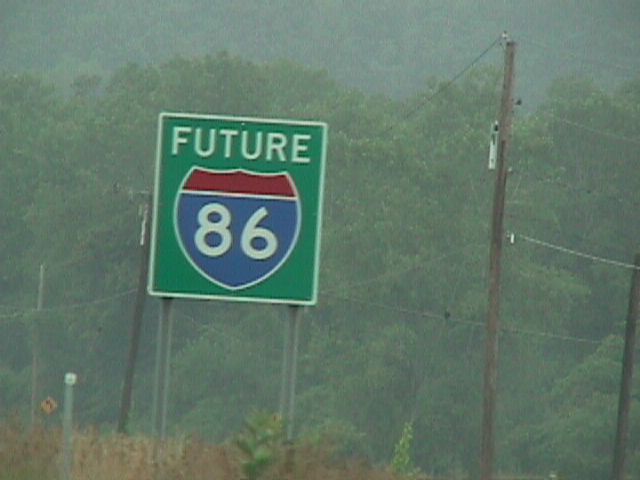 Before that happens, NY 17 from Harriman in downstate NY to I-90 in Pennsylvania will become I-86. There is already a short I-86 (see later) in Idaho but that's OK. There are several duplicates already. The part from Binghamton to Pennsylvania should be redesignated soon, since only some stretches near Elmira still have at-grade crossings. The most annoying of these are in Horseheads, but at least you know that once you're past Horseheads, you are home free. Even so, I think this is a much nicer, equally fast, and much cheaper alternative to I-90 from Albany to points west of Erie, PA.
---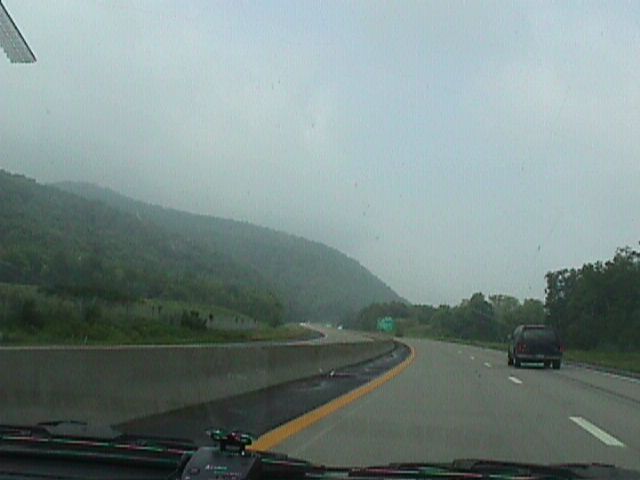 More NY 17 scenery in southwestern NY.
---

NY 17 crosses over the middle of Chautauqua Lake near Jamestown.
---
Copyright notice: All images are copyright © James D. Teresco unless otherwise specified. Unauthorized use is prohibited.
---